Northern Thailand
Soldier dies, another seriously injured, after plunging off cliff in northern Thailand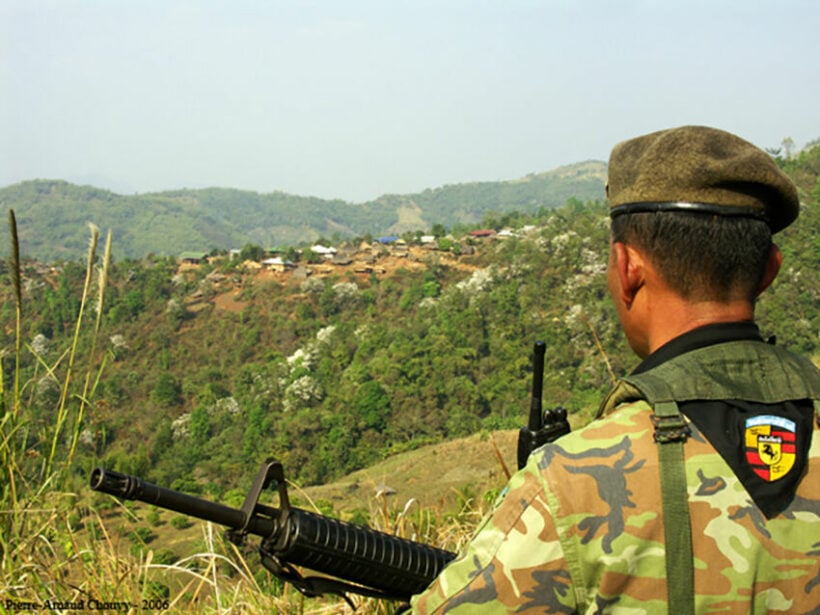 A soldier has died after falling from a cliff in the northern province of Tak yesterday, while on duty patrolling for drug traffickers. Another soldier has been seriously injured in the incident at the mountain of Doi Montha, in the district of Mae Sot.
The Bangkok Post reports that army spokesman Sirichan Ngathong says military personnel from the Naresuan Force have been patrolling the area around Doi Montha recently and that both men had fallen from the cliff at around 2am. According to the report, the cliff is over 1,057 metres above sea level and rescue workers spent 4 hours trying to reach the injured soldier on foot and another 2 hours trying to get to the victim on the rocks further down.
The dead soldier has been named as 31 year old Watchara Muangmee, who was killed when he struck rocks 70 metres below the cliff. His colleague 29 year old Chakkrit Prayoon was seriously injured, but managed to contact his base for emergency assistance. At this stage, it has not been confirmed what caused the men to fall.
The Bangkok Post reports that at the time of the accident, both soldiers were checking for illegal drug traffickers from Myanmar. It's understood the army has been in touch with the men's families to offer assistance.
SOURCE: Bangkok Post