Drunken woman, legally dead, uses calling card to make 50 emergency calls in a day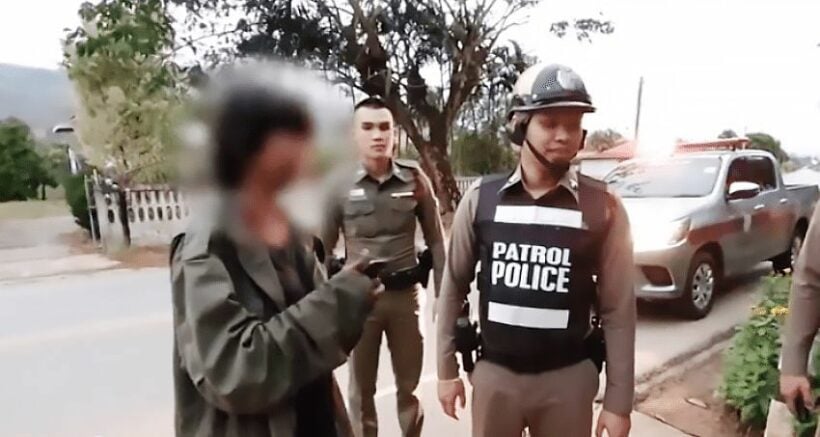 Police in northern Thailand's Loei province were notified that someone using a calling card had been calling 191 all day. The police went to inspect a location whre they found a drunk woman, identified as 51 year old "Mrs. Waruni." She had no home address and was using her calling card to call 191, the emergency hotline of the Royal Thai Police. She was furious that officers had not come to help her as she asked.
After police calmed her down she began telling her story. She revealed that she has been declared dead 15 years ago, claiming she lived at a small house inside a village and had a child who graduated from University.
In 2005 Thai news published a story reporting that she had been stabbed 11 times and died in Chon Buri province, and her name was subsequently removed from the Civil Registry. She says she was shocked by to learn that she was supposedly dead.
Waruni has no ID card and no rights under the law. Without a fixed address she has been unable to get a new ID card, and after a while "just decided to let the issue pass."
A neighbour revealed to Thai media that Waruni's story is true: She's considered dead,with no name in the Civil Registry. Relatives have tried reporting the issue, but they weren't able to get her a new ID.After a while they too decided to let the issue go.
Although Waruni drinks every day, she says she still has a perfect memory. Though she is drunk most of the time the time, she is fairly certain that it wasn't she who was stabbed 11 times all those years ago.
Local media report that the village chief has accepted the issue and will also be working with district officials to fix her ID issue.
SOURCE: Chiang Rai Times
Keep in contact with The Thaiger by following our
Facebook page
.
Chiang Rai puts strict conditions on people entering the province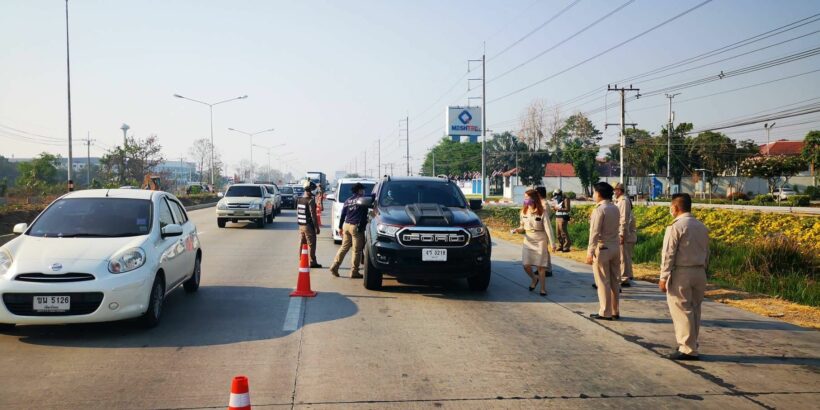 As of yesterday, the Governor of Chiang Rai Prajon Pratyakul issued an order that 'everyone entering Chiang Rai province will have to wear a face mask and undergo screening at checkpoints'.
"This order will apply to all visitors whether, on foot, private vehicles or public transport, those who cannot provide evidence of being a local resident or having a workplace in Chiang Rai will be denied entry, as well as those who do not wear a facemask or refuses to undergo the screening process."
For the people who are allowed entry, they must provide their name, address and telephone number to checkpoint officials and strictly follow the guidelines as suggested by the Ministry of Public Health, including maintaining the distance of at least one metre between anyone and regularly wash their hands.
Vehicles that are carrying supplies and products for selling or manufacturing in the province are allowed to enter the province but they have to undergo the screening procedure as well.
SOURCE: The Nation
Keep in contact with The Thaiger by following our
Facebook page
.
Coronavirus spreads to Lamphun province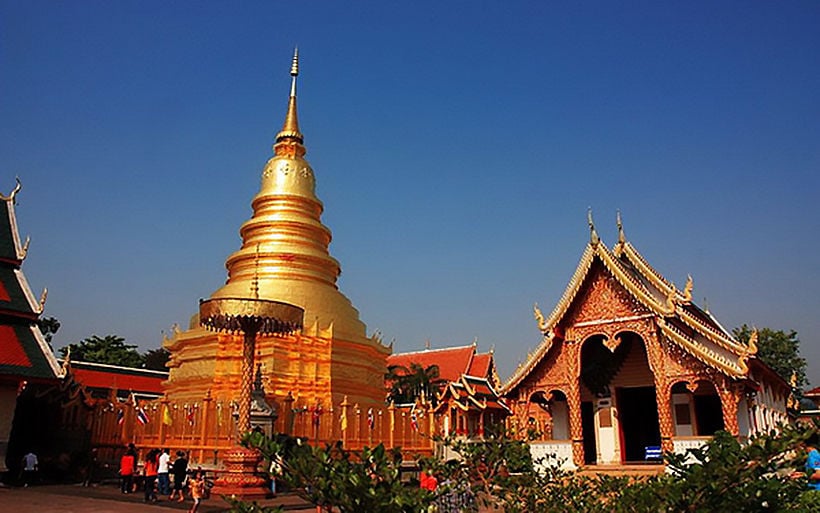 The northern province of Lamphun, near Chiang Mai, has reported its first 2 Covid-19 coronavirus cases. Provincial Governor Pongrat Piromrat made the announcement yesterday.
A 39 year old man is the first case. He returned from abroad on March 19 and began home quarantine from March 20 until today, when he tested positive and was transferred to a local hospital. Because he self-isolated, he has not been in close contact with many people, and the few he was close to are now under investigation.
The second case is a 30 year old man who is known to have visited entertainment venues. He was on home-quarantine beginning March 17 before testing positive.
"His fever is low and his symptoms are not severe. Those in close contact with him are now being tested for infection."
SOURCE: The Nation
Keep in contact with The Thaiger by following our
Facebook page
.
Chiang Mai chokes as fires rage in the north of Thailand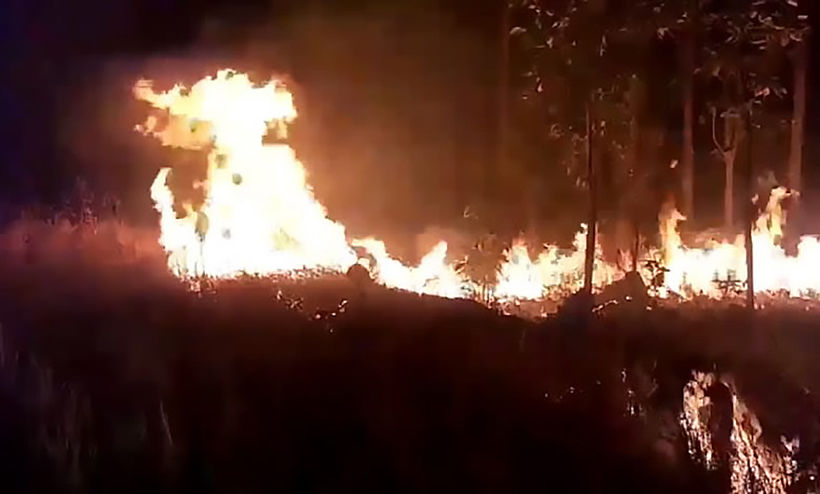 Northern Thailand is choking under a toxic shroud and it's not getting any better. Air pollution across the upper North remains "at critical levels," in many areas, including some of the main population centres. Authorities are monitoring almost 400 active hotspots in Chiang Mai alone yesterday.
The air quality didn't improve this morning, with IQAir recording "very unhealthy" air quality and hazardous PM2.5 dust levels at around 200 in parts of Chiang Mai and up to 270 around Chiang Rai today (below).
Thailand's official safe level is 50: the World Health Organisation sets it at 25. Though it's improved somewhat during the day, Chiang Mai once again rated world's worst for air quality.
According a 2019 report, PM2.5 caused 23,800 premature deaths in Thailand in 2017.
Government spokeswoman Narumon Pinyosinwat says fires have definitely affected air quality, with 17 provinces in the North reporting an increase in levels of PM2.5 pollutants yesterday. Only two, Nakhon Sawan and Uthai Thani in the north-east reported PM2.5 readings below the Pollution Control Department's "safe" threshold.
Chiang Dao district in Chiang Mai reported the highest PM2.5 reading in the North yesterday at 360.
Narumon says the worsening pollution is due to a combination of factors which include arson, drought and wind patterns which trap pollutants right over Thailand. Others say agribusiness, with its annual plantation field burnings, continues to exacerbate the problem.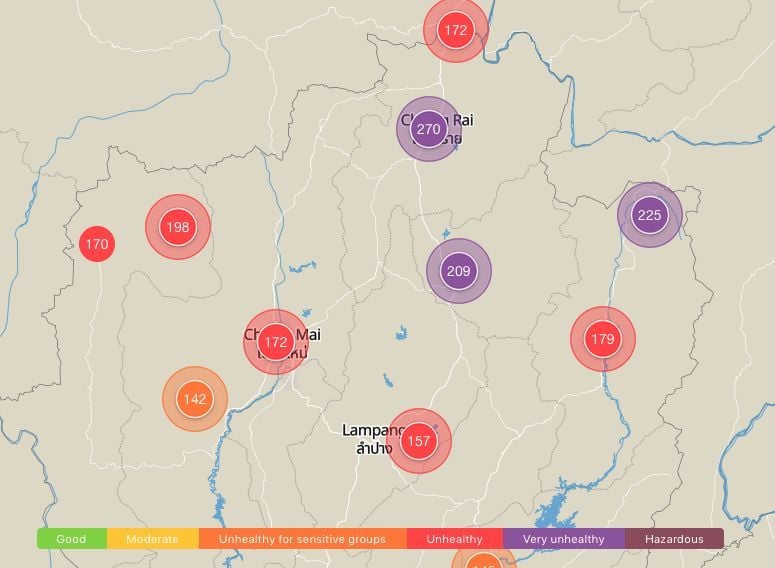 According to satellite data, on Saturday there were 3,809 hotspots in Thailand, 5,061 in Laos and 10,061 in Myanmar. As of yesterday, 398 hotspots, nearly 10% of the country's total, were found in Chiang Mai.
Most of the blazes were related to a continuing bushfire in Doi Suthep-Pui National Park, which suddenly raged out of control late on Saturday after burning for about a week.
SOURCE: Bangkok Post
Keep in contact with The Thaiger by following our
Facebook page
.