North East
Truck carrying gas cylinders flips over in Udon Thani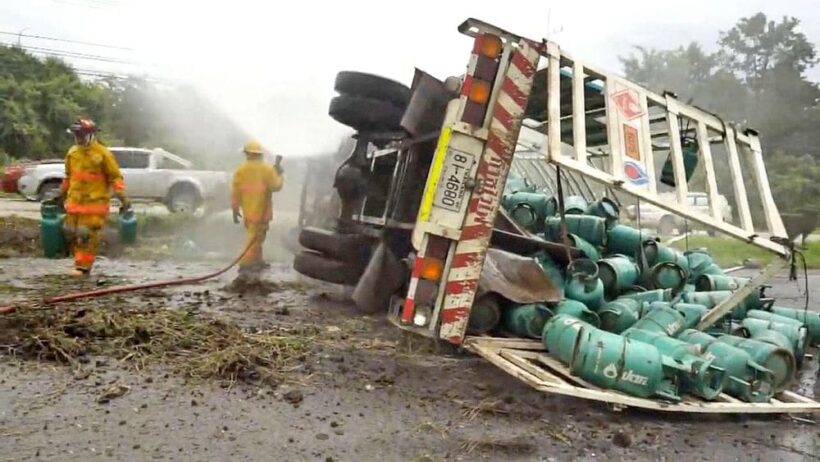 Cooking-gas cylinders have toppled out of an overturned six-wheel truck on the Mitraparp Highway in Udon Thani's Mueang district. The incident happened yesterday prompting the police to seal off the scene as a safety precaution.
The fully loaded truck lost control while heading towards the Muang Udon Thani Museum. The crash injured two people on board.
The potential of a gas leak resulted in police sealing off a section of the road, blocking traffic in both directions along that section of the road.
A car passing by at the time of the incident was also damaged by falling cooking-gas cylinders.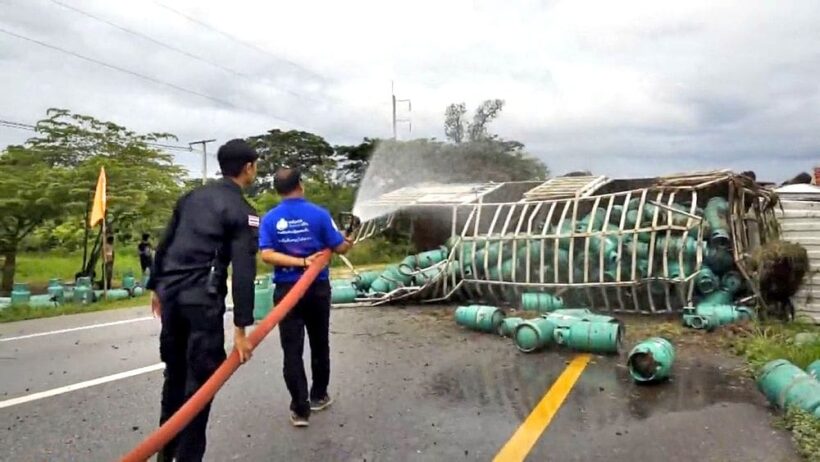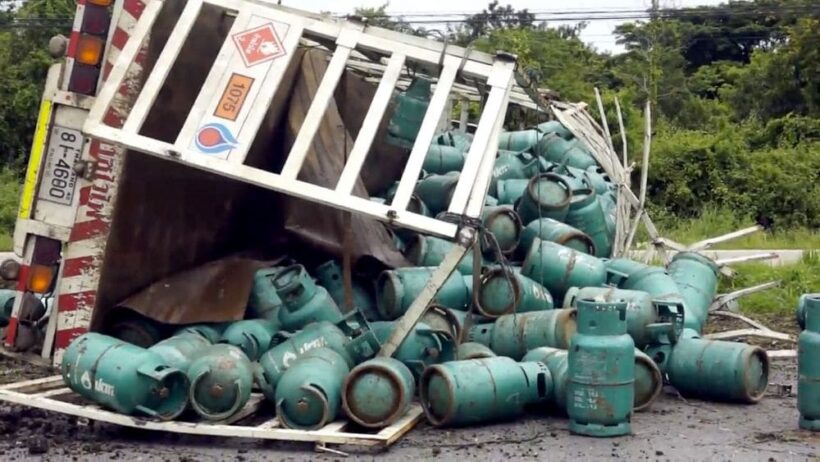 STORY: The Nation