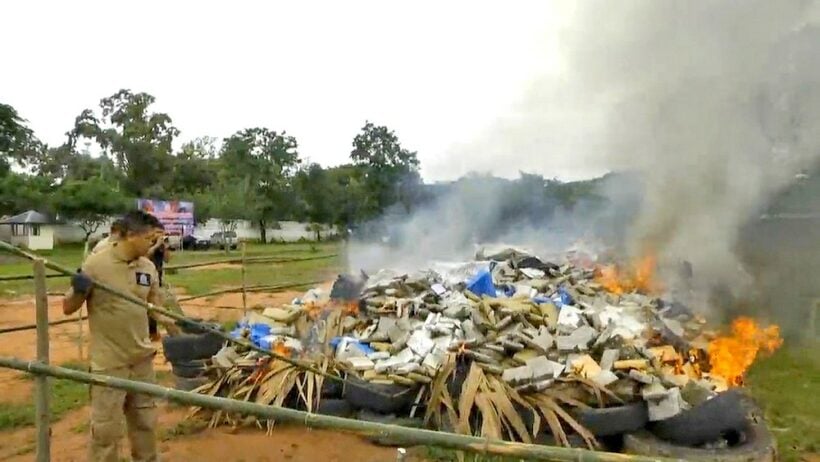 Nakhon Phanom's provincial administration has destroyed 8,700 kilograms of seized marijuana to mark the "International Day against Drug Abuse and Illicit Trafficking". The drugs were destroyed in a massive fire in a local field.
Provincial Governor Somchai Witdamrong chaired the ceremony, held at 9am on the field in front of the Nakhon Phanom rangers' command. Somchai said the marijuana had been seized in drug cases that had been finalised by courts.
The ceremony was held to alert people to the dangers of narcotics, he added.
The governor said that with Nakhon Phanom being a direct neighbour of Laos, a large amount of drugs were smuggled across the border.
A group of locals stood downwind of the fire to watch the incineration.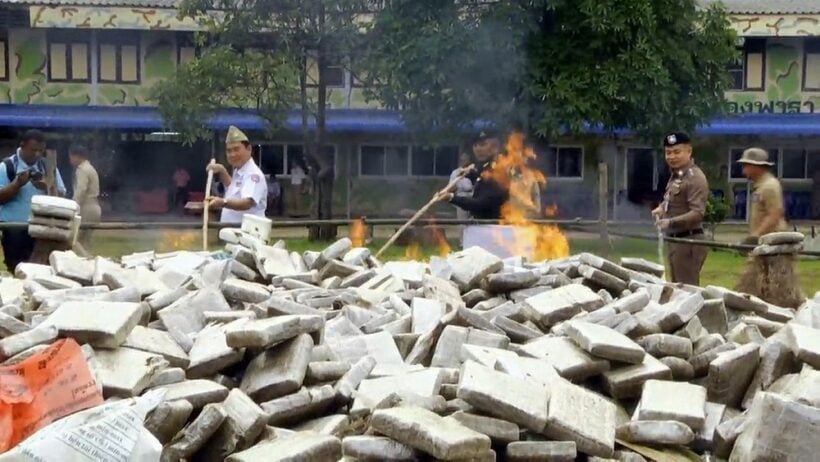 SOURCE: The Nation