Chiang Mai: Stray dog problem around dams overwhelming volunteers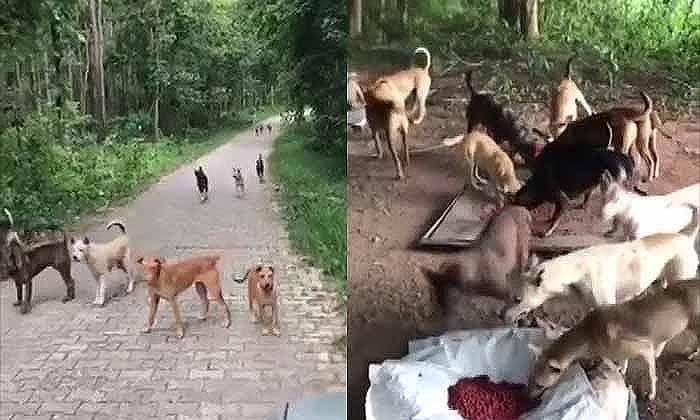 PHOTO: Suphatrawee Yoophaet
Sanook are reporting from Chiang Mai that more than 100 dogs have been abandoned by heartless owners. The dogs have been living around two reservoirs in Chiang Mai.
The dogs have been starving and locals are now appealing for help to feed them.
Sank reports that the pack has quickly grown in size after more owners keep dumping their unwanted pets in the car park areas at the Huay Lan and Huay Tone reservoirs in On Tai sub-district of San Kamphaeng district.
Dog lovers have been helping out with food pellets but more help is needed according to one of good Samaritans, Suphatrawee Yoophaet.
She is appealing for people to contribute towards helping the animals live a better life.
SOURCE: Sanook

Storms and strong winds hit Chiang Mai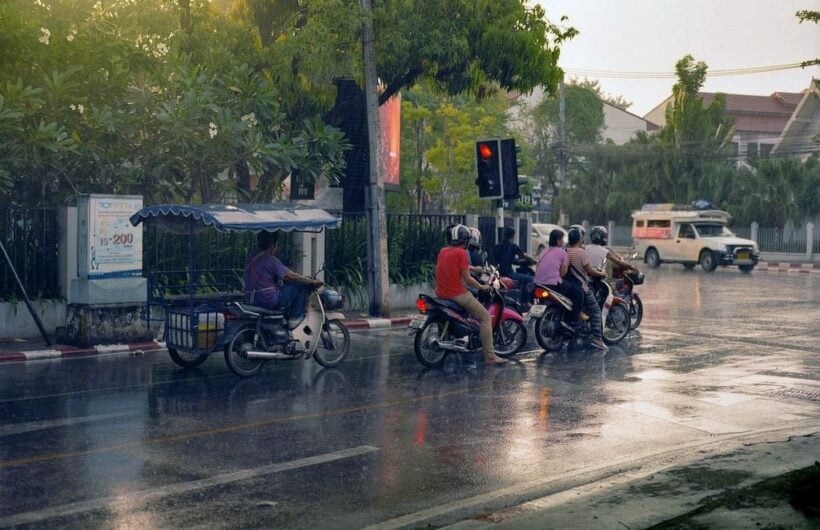 A major road in Chiang Mai province has been blocked by fallen trees and power poles following strong winds and heavy rains today.

Trees and power poles on the Chiang Mai-Fang road in Mae Taeng district were brought down at about 10am, officials said. Phairin Limcharoen, chief of the province's Disaster Prevention and Mitigation Office, coordinated with the Provincial Electricity Authority's Chiang Mai office to send officials to remove the obstructions as a matter of urgency.

Then, at about 11.30 am, downtown Chiang Mai was hit with heavy rain, leading to flooding as rainwater flowed down Doi Suthep mountain too fast to be drained.

Meanwhile, officials on Tuesday visited 27 houses in four villages of Tambon Mae Thalob, in Chai Prakan district, that had recently s...
Tourists caught up in Chiang Mai karaoke bar overcharge 'scam'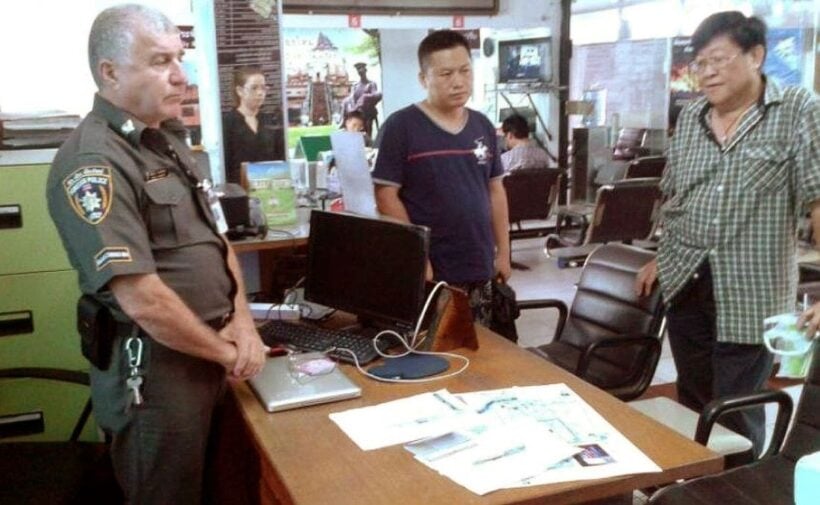 PHOTO: Daily News

A Chinese tourist and three friends lodged an official complaint with the Chiang Mai police about the operators of a karaoke bar who allegedly overcharged them. They say they were 'shocked' after being presented with a bill for 14,000 baht.

The incident on Monday night resulted in the men seeking police assistance after being handed the bill.

The tourists drank a total of 27 bottles of beer and ordered a small selection of food (as we rush for our calculators).

Daily News is reporting that the men also requested to enter the 'VIP' section of the bar and asked for four female staff members to serve them with drinks and food throughout the evening.

When presented with the 14,000 baht bar bill they are reported to have been 'shocked' and refused to pay. Witnesses say there was a minor altercation between the men and bar staff.

Local police were called in and 'in...
Surprise raids seize fake goods valued at 30 million baht in Chiang Mai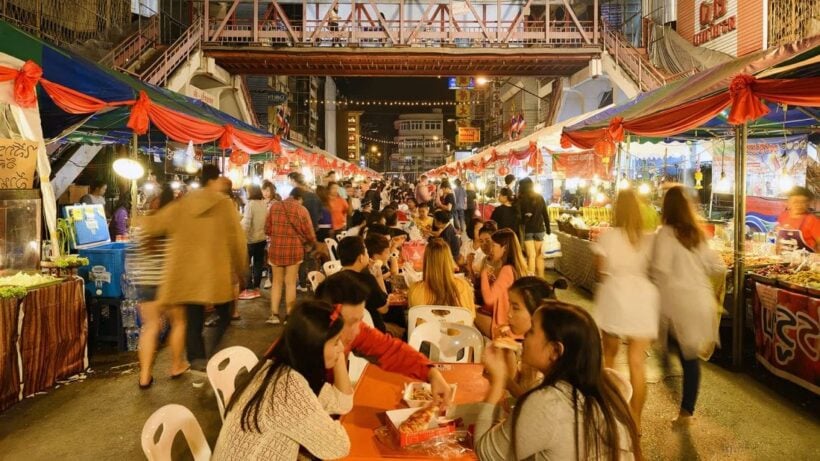 The Night Bazaar market in the main city centre of Chiang Mai has been raided by 200 police. They seized 27,000 fake brand products with an estimated street value around 30 million baht. The raid started at 10pm on Wednesday night without warning, surprising shop owners.

The police went through 25 outlets seizing fake branded goods - shirts, bags, clothing, glasses, belts and shoes. The items were branded Prada, Louis Vuitton, Gucci, Nike and Addidas.

The Thai Government's friendly neighborhood crime-buster, Pol Maj Gen Surachate Hakparnm led his merry band to conduct the surprise raid. He says investigators would now track down the manufacturers, smugglers and even online sellers of the fake items. Surachete says those caught would face full legal action and asset seizure under the country's anti-money laundering laws.

Thailand police has been conducting regular seizures of pirated goods in an attempt to follow-through with promises made...