Chiang Mai: Mission 'Rabies'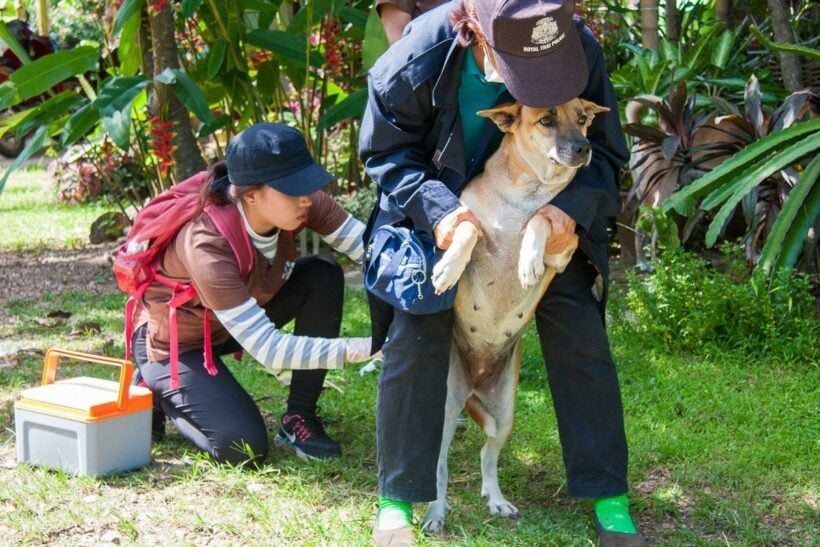 In response to the increased number of human deaths from rabies in Thailand this year, Mission Rabies was keen to work with the government to protect the communities of Chiang Mai. Upon the kind invitation of Chiang Mai Municipality, San Pong municipality and Khi Lek municipality, Mission Rabies, in combination with WVS Thailand (locally known as WVS Care for Dogs), has been conducting a mass vaccination campaign against rabies in these regions. Over 2600 animals have been immunized in the first 3 weeks. This number is expected to top 3000 by the end of the campaign on June 15.
Mission Rabies veterinary nurse vaccinates community dog, as WVS animal handler tags
the animal with permanent red marker. San Pong Municipality.
A collaboration between the US Centers for Disease Control, Merck Animal Health and Mission Rabies saw the donation of 50,000 rabies vaccinations to the Thailand Livestock Department. A ceremonial handover of these vaccines took place on May 30th 2018 in Bangkok.
Amy Lewis, Mission Rabies Programmes and Research Intern and Thailand Project Manager says, "Mission Rabies is hugely grateful for the opportunity to work with the local municipalities of Chiang Mai. With the success of this campaign, we hope to continue working with the Thai government towards the common goal of rabies elimination in Thailand by 2020."

Our vaccination teams, consisting of WVS and Mission Rabies staff as well as municipal volunteers, have been walking up to 15km per day vaccinating as many animals as possible in all corners of the municipalities. We then have post-vaccination teams surveying the area to ensure the rabies vaccination coverage is above 70% of the population, which is the level required to protect a community from rabies. So far, we have exceeded requirements, with an average vaccination percentage of 78% (range: 64-82%).
Using the WVS Data Collection Application, we are able to collect a wide variety of information about the animals we are vaccinating, including GPS location, method of catching and health status. We will then use this information to enhance the efficiency of our future work, tailoring each project to the specific requirements of each area.
Completed San Pong District, each colour represents a separate Moo Ban, each marker a vaccinated dog or cat.
Alongside the Mission Rabies vaccination campaign, WVS Thailand is running a free sterilisation clinic for cats and dogs within the Mae Rim area. This clinic is located at the San Pong Municipality headquarters and will run from 28th May to 8th June.
According to Khun Thawan Puangbupha, director of the public health and environment division, this has been a very good example of seamless collaboration between local government and and private organizations, in line with the guidance of HRH Princess Chulabhon toward combatting the spread of rabies and reducing the stray animal population.

Mission Rabies was established in 2013 by their sister charity, Worldwide Veterinary Service. Mission Rabies began their work in India with a pilot programme vaccinating over 60,000 dogs in just 1 month in 14 cities across India. Since then, Mission Rabies has expanded to vaccinating in India, Malawi, Tanzania, Sri Lanka and Uganda, working within government infrastructure and employing local people with the aim of reducing human deaths from dog-mediated rabies.
In response to the challenges posed by a mass vaccination programme, A WVS Data Collection Application was developed. This state-of-the-art technology enables project managers to remotely monitor field team's activity and easily analyse data collected through a user-friendly website.
WVS Thailand, a sister charity to Mission Rabies and a member of Worldwide Veterinary Service, has been working in Chiang Mai since October 2015. WVS Thailand operate a shelter (formerly Care for Dogs), a treatment and sterilisation clinic and an International Training Center for veterinary professionals. WVS Thailand also frequently conducts veterinary outreach clinics throughout the region. Last year, WVS Thailand trained 153 Veterinarians and vet assistants, sterilised 5,084 animals and treated 564 animals.
Contact:
Mark Stelzner (Media coordinator WVS Thailand)
PHONE: 081-8750531
LINE: hkt_mark.
PHOTOS: WVS/Mark Stelzner
Keep in contact with The Thaiger by following our
Facebook page
.
Never miss out on future posts by
following The Thaiger
.
Mother, daughter run over by pickup truck in Pathum Thani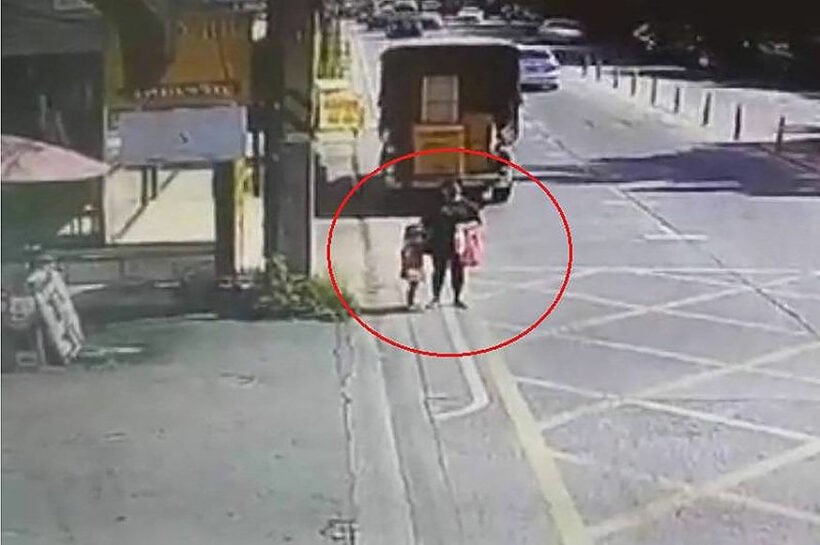 A mother and daughter were run over today by a pickup truck carrying furniture reversing down a busy road in Pathum Thani, just north of Bangkok. The shocking incident was caught on surveillance footage. The pair had stepped into the road and didn't notice the truck creeping up on them from behind.
Fortunately, both mother and child survived. Poh Teck Tung Rescue Foundation told the Daily News they were taken to hospital with leg and rib injuries.
Comments, criticisms and shares have been many on Thai social media. Most blame the pickup driver, but others say the mother and daughter shouldn't have been standing in the road and should have looked to their left. Still, others say they appeared to have been waiting for a bus and shouldn't have stepped off the sidewalk at all.
Local police say that the driver clearly could not see behind him properly and was negligent.
They suggested he should fit his truck an additional mirror, or better yet not reverse down a busy road but go to a U-turn to get back to where he wanted.
They say they plan on inviting the driver in for a "chat" with the victims when possible.
SOURCE: thaivisa | Daily News
Keep in contact with The Thaiger by following our
Facebook page
.
Never miss out on future posts by
following The Thaiger
.
Cabbie's body found in Bangkok petrol station toilet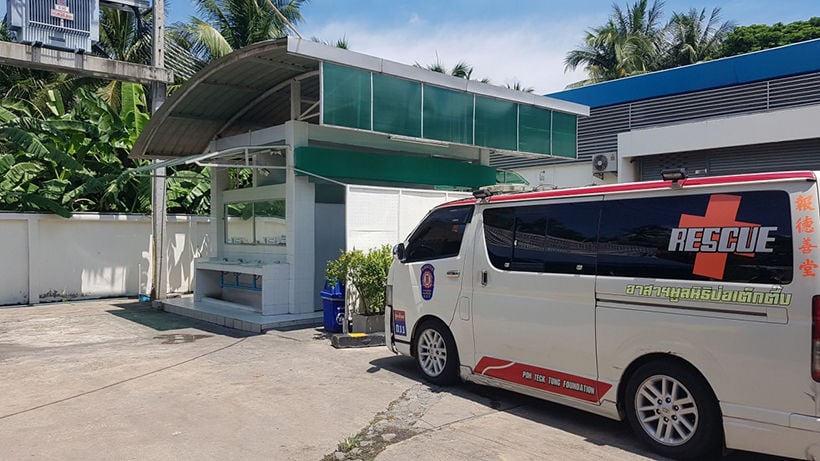 A taxi driver's body was found yesterday in the restroom of an NGV petrol station on Bangkok's Kanlapaphreug Road. Police from Bang Khun Thian station in Jomthong district was alerted to a bad odour coming from the toilet.
The body of 58 year old Kaew Srikan, a resident of Jomthong, was found seated inside. Police say the toilet was locked from the inside and there were no signs of struggle or wounds on the body. Forensic staff estimate the victim had been dead for at least 48 hours.
A taxi driver, who visits the petrol station daily to refuel, told police he saw a pink taxi parked near the bathroom for 3 days and speculated it might have belonged to the deceased.
"The company that owns the vehicle took it back on Wednesday as they thought the driver might have fled without paying the installment. However, I could still smell something rotten from the toilet so I told the petrol station staff to call the police."
Police are reviewing CCTV footage and interviewing witnesses to determine when the deceased went into the toilet, while his body has been sent to the hospital for a detailed autopsy.
SOURCE: Nation Thailand
Keep in contact with The Thaiger by following our
Facebook page
.
Never miss out on future posts by
following The Thaiger
.
Udon Thani temple blaze, abbot's death likely caused by short circuit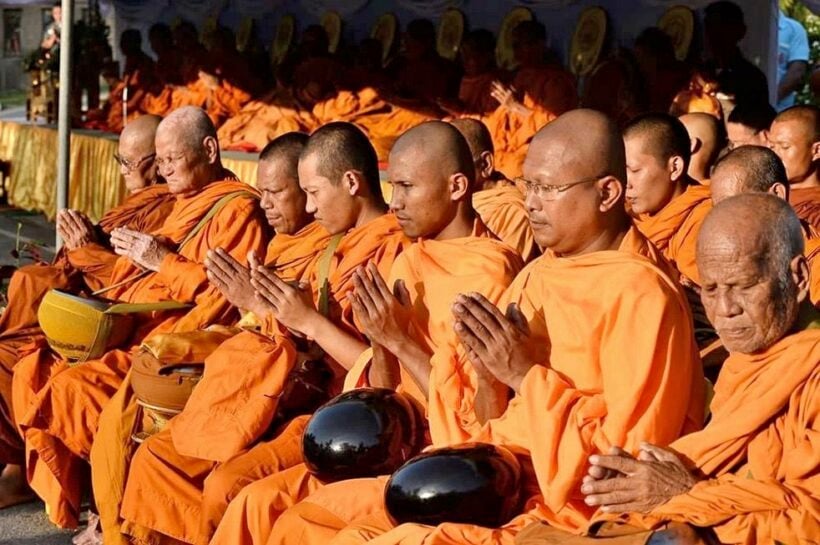 Investigators in Udon Thani in Thailand's north believe a short circuit was the cause of a fire at Wat Pa Ban Tad forest temple that killed a revered abbot. The assistant national police chief yesterday led senior officers and Udon Thani's deputy governor to inspect the fire-ravaged living quarters of Phra Ajarn Sudjai Thanthamano, the abbot, who died in the blaze.
75 year old Phra Ajarn was in his quarters when the fire broke out on the afternoon of May 22. Monks, novices and citizens tried to put out the fire and rescue the abbot, who was trapped inside. Firemen later sprayed water to douse the fire. When the flames died down, the monks rushed in to bring the abbot out. He was taken to a van and rushed to Udon Thani but died on the way.
Police say the death of the abbot drew public attention. Officers handling the case have so far interrogated 22 witnesses to find the cause of the fire. They found no traces of a struggle or bruises on the abbot's body, nor was there any evidence suggesting the fire arson or the work of men. The assistant national police chief, who spoke after a meeting with the investigators, forensic officers and electricians, gave more weight to the electrical system as the cause of the fire.
Police made the remarks following online speculation on the cause of the fire at the famous forest temple, long associated with the late Luangta Maha Bua Yannasampanno, thought by many of his followers to be an Arahant (someone who has attained Enlightenment).
The caretaker of the temple said donations for the cremation of Phra Ajarn Sudjai now stand at 20 million baht. Several agencies suggested part of the money should be used to improve fire prevention at the temple.
SOURCE: Bangkok Post
Keep in contact with The Thaiger by following our
Facebook page
.
Never miss out on future posts by
following The Thaiger
.