Chiang Mai: Mission 'Rabies'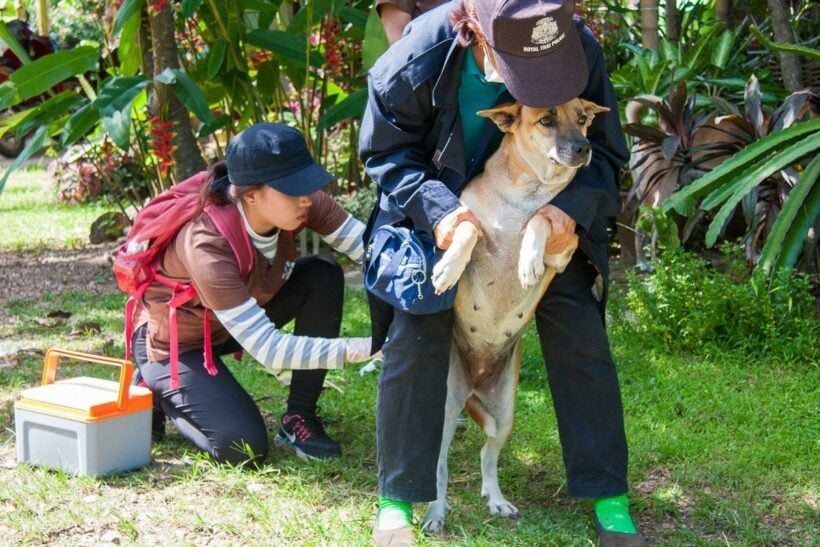 In response to the increased number of human deaths from rabies in Thailand this year, Mission Rabies was keen to work with the government to protect the communities of Chiang Mai. Upon the kind invitation of Chiang Mai Municipality, San Pong municipality and Khi Lek municipality, Mission Rabies, in combination with WVS Thailand (locally known as WVS Care for Dogs), has been conducting a mass vaccination campaign against rabies in these regions. Over 2600 animals have been immunized in the first 3 weeks. This number is expected to top 3000 by the end of the campaign on June 15.
Mission Rabies veterinary nurse vaccinates community dog, as WVS animal handler tags
the animal with permanent red marker. San Pong Municipality.
A collaboration between the US Centers for Disease Control, Merck Animal Health and Mission Rabies saw the donation of 50,000 rabies vaccinations to the Thailand Livestock Department. A ceremonial handover of these vaccines took place on May 30th 2018 in Bangkok.
Amy Lewis, Mission Rabies Programmes and Research Intern and Thailand Project Manager says, "Mission Rabies is hugely grateful for the opportunity to work with the local municipalities of Chiang Mai. With the success of this campaign, we hope to continue working with the Thai government towards the common goal of rabies elimination in Thailand by 2020."

Our vaccination teams, consisting of WVS and Mission Rabies staff as well as municipal volunteers, have been walking up to 15km per day vaccinating as many animals as possible in all corners of the municipalities. We then have post-vaccination teams surveying the area to ensure the rabies vaccination coverage is above 70% of the population, which is the level required to protect a community from rabies. So far, we have exceeded requirements, with an average vaccination percentage of 78% (range: 64-82%).
Using the WVS Data Collection Application, we are able to collect a wide variety of information about the animals we are vaccinating, including GPS location, method of catching and health status. We will then use this information to enhance the efficiency of our future work, tailoring each project to the specific requirements of each area.
Completed San Pong District, each colour represents a separate Moo Ban, each marker a vaccinated dog or cat.
Alongside the Mission Rabies vaccination campaign, WVS Thailand is running a free sterilisation clinic for cats and dogs within the Mae Rim area. This clinic is located at the San Pong Municipality headquarters and will run from 28th May to 8th June.
According to Khun Thawan Puangbupha, director of the public health and environment division, this has been a very good example of seamless collaboration between local government and and private organizations, in line with the guidance of HRH Princess Chulabhon toward combatting the spread of rabies and reducing the stray animal population.

Mission Rabies was established in 2013 by their sister charity, Worldwide Veterinary Service. Mission Rabies began their work in India with a pilot programme vaccinating over 60,000 dogs in just 1 month in 14 cities across India. Since then, Mission Rabies has expanded to vaccinating in India, Malawi, Tanzania, Sri Lanka and Uganda, working within government infrastructure and employing local people with the aim of reducing human deaths from dog-mediated rabies.
In response to the challenges posed by a mass vaccination programme, A WVS Data Collection Application was developed. This state-of-the-art technology enables project managers to remotely monitor field team's activity and easily analyse data collected through a user-friendly website.
WVS Thailand, a sister charity to Mission Rabies and a member of Worldwide Veterinary Service, has been working in Chiang Mai since October 2015. WVS Thailand operate a shelter (formerly Care for Dogs), a treatment and sterilisation clinic and an International Training Center for veterinary professionals. WVS Thailand also frequently conducts veterinary outreach clinics throughout the region. Last year, WVS Thailand trained 153 Veterinarians and vet assistants, sterilised 5,084 animals and treated 564 animals.
Contact:
Mark Stelzner (Media coordinator WVS Thailand)
PHONE: 081-8750531
LINE: hkt_mark.
PHOTOS: WVS/Mark Stelzner
Keep in contact with The Thaiger by following our
Facebook page
.
Weather warning for summer storms in upper Thailand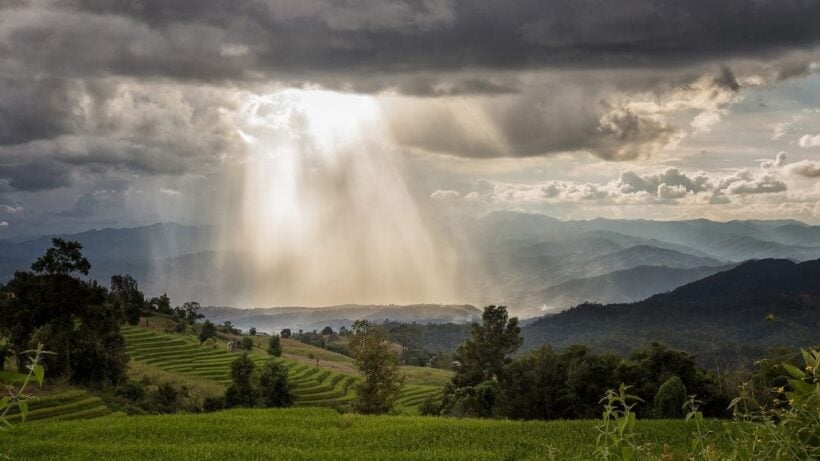 The Thai Meteorological Department has announced weather warnings for potential summer storms in upper Thailand.
They say a high-pressure system from China will extend to, and meet, the hot weather over upper Thailand.
"From March 31 – April 3, outbreaks of summer thunderstorms will be likely in the upper country."
Thunderstorms, gusty winds and hail are possible, first in the Northeast region and then East, Central and the Northern regions.
"Please stay safe from the severe conditions by keeping away from open areas, big trees and unsecured billboards whilst storms are brewing. Farmers are advised to prepare for crop damage."
Keep in contact with The Thaiger by following our
Facebook page
.
Pattaya's "sex gurus" ordered to remain in detention as they continue fight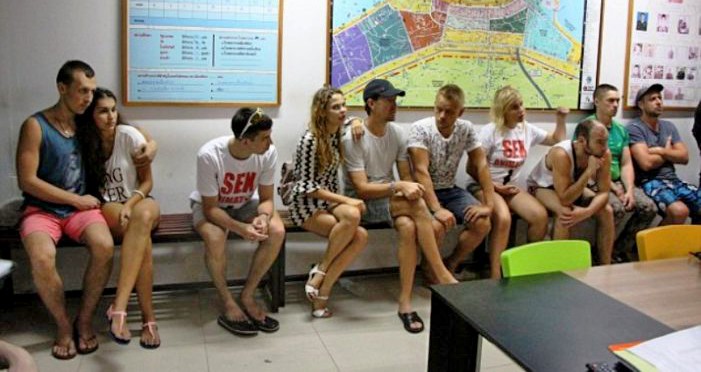 Ten Russian self-appraised 'sex gurus' at the centre of a sex-techniques course held in Pattaya in February have been ordered to remain in detention by the Pattaya Court.
The Thai News Agency are reporting that eight of the ten involved in offering the course appeared in court at the end of last week. The Court asked if they admitted their crimes – they all denied it. The eight also informed the Court that they had instructed lawyers to fight their cases. They were then taken back to jail to await their next day in court.
One person is charged with overstay, three with illegal entry and all ten, "working without a work permit".
They were arrested on February 26 in a Pattaya Sai 2 Road hotel where they were allegedly conducting courses on sex techniques to 43 Russians who had paid 20,000 baht each.
The group were led by 35 year old "Alex Leslie" and "Nastya Rubka". Nasty (aka Anastasia Vashukevich) later tried to trade her freedom for information about meddling in the US elections claiming she had connections with Russian oligarchs.
The location of Alex and Nastya is not mentioned in the TNA story but they are understood to remain in detention in Bangkok whilst investigations in to their claims continues.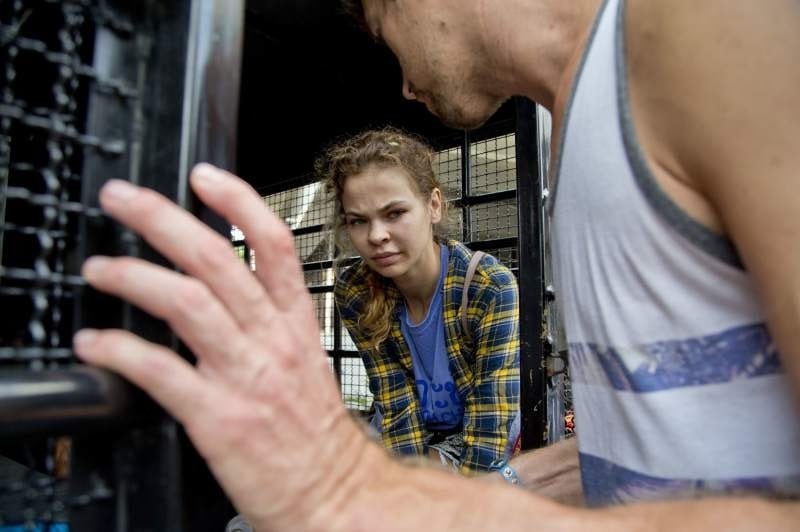 SOURCE: Thai News Agency
Keep in contact with The Thaiger by following our
Facebook page
.
"Not for sale at any price" – Mu Pa Academy VP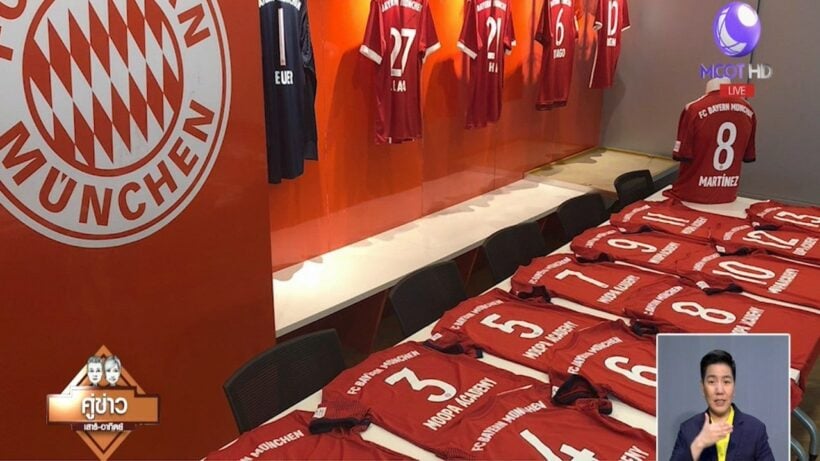 In the wake of 13 of their young footballers being rescued from the Tham Luang caves, TNA reports that some of the world's biggest football clubs are showing interest in actually buying the Mu Pa football academy.
But the club's vice president and manager Kittipong Intaechai says, despite the interest, his club is not for sale at any price.
Mr Intaechai notes the purpose of the academy is to help improve the lives of local boys in Chiang Rai through playing football, not to make money. Mr Intaechai is also warning the public about buying 'Wild Boar' souvenirs. In the aftermath of the rescue many souvenirs have been created that include the logo and name of the Wild Boar team.
"These have not been produced by the club but instead by people hoping to cash in on the back of the success of the rescue operation."
While none of the clubs supposedly interested in buying the Wild Boars were named in the TNA report, teams from the around the world have offered support and gifts to the boys following their rescue from the cave.
German Bundesliga champions Bayern Munich recently sent well wishes to the boys along with 13 replica jerseys which have 'Moopa Academy' printed on the back.
Manchester United previously invited the boys to their Old Trafford stadium and Carrington training base, while Portugal's Benfica has also offered the boys an all expenses paid trip to train at its academy in Seixal, near Lisbon.

ORIGINAL STORY: TNA
Keep in contact with The Thaiger by following our
Facebook page
.