Into Day Five: Rescuers battle rising water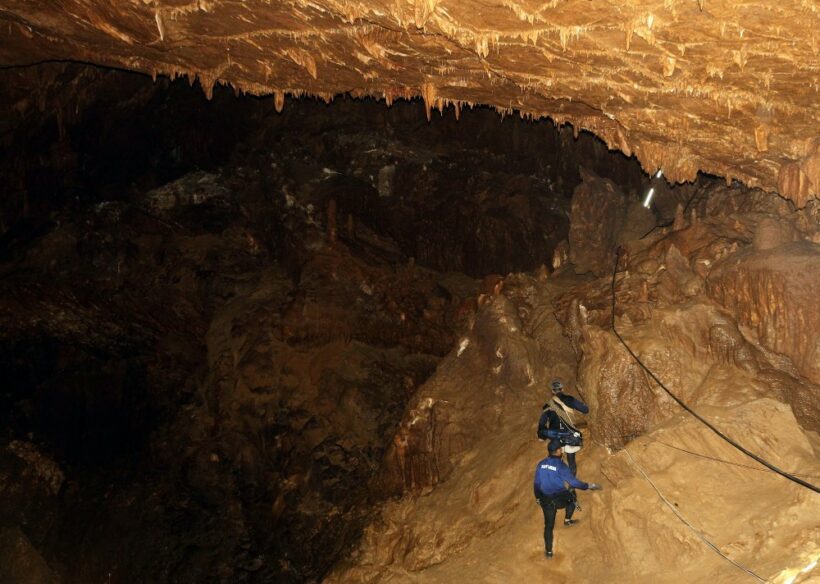 Rescuers are considering tunnelling through the roof of the Chiang Rai cave as a last resort. Dead end caves and heavy rain is blocking efforts to find the 12 teenage footballers and their football coach. The group has been missing since Saturday afternoon in the flooded Chiang Rai caves.
In Tham Luang cave, a team of divers led by Navy SEALs continued struggling through muddy water and darkness to reach the end of the 10-kilometre-long cave, where it is hoped the 12 teenagers and their 25-year-old coach are sheltering. Meanwhile, soldiers combed the hillside above in search of a ceiling shaft through which rescuers might rappel down into the cave.

At its entrance in Mae Sai district, distraught parents who arrived at the weekend, led prayers and rites for the safe return of their loved ones.
"I prayed for God's intervention, but I'm certain in my heart that they will survive. They have been inside the cave before," the father of one of the young footballers said.
"My child, I'm here to get you now," one parent sobbed, while another screamed: "Come home my child!"
Teammates of the missing footballers said they believe the group is still alive as the coach and players were familiar with the cave, which they had trekked to the end of many times.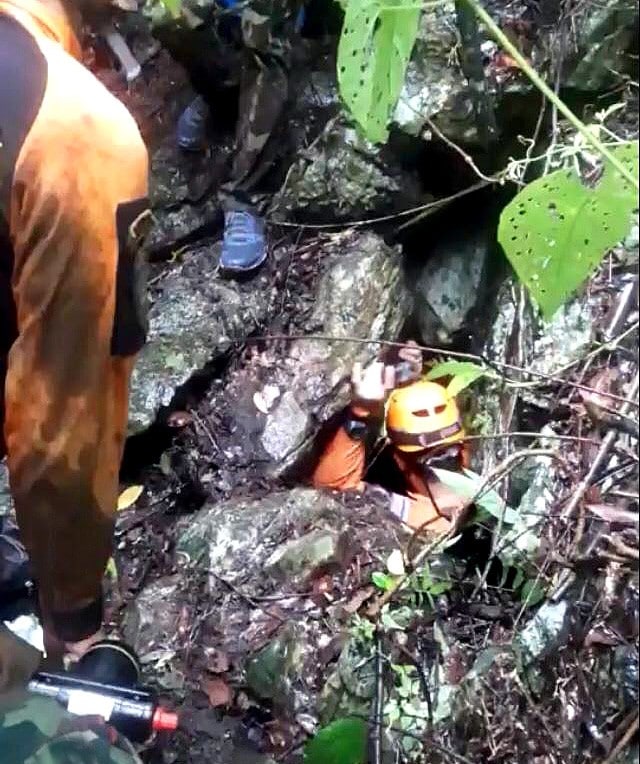 Five teammates who had previously visited the cave with the missing group told officials at Tham LuangKhun Nam Nang Non National Park about the directions they usually took inside the cave, in order to give rescuers a better idea of where to look. Ban Pa Yang student Paeng Bualuang said he had been inside the cave along with friends – who were now among the missing teens – three or four times and they had reached the end of cave.
"I believe from the bottom of my heart that my friends are still alive because our coach is familiar with the cave. Inside there are large halls and several spots where people can hide away from water. We also sprayed white paint markings along the way so we wouldn't get lost and could always find the way back to the entrance," he said.
Mineral Resource Department chief Tawsaporn Nuchanong told journalists in Bangkok that his office has set up a war-room operation to find the missing teens.
"We are using geological data to look for fissures in the rock which could be used as a way in for the search team," he said. He pointed to two potential entrances on a map, saying one marked a crack in the south of a stream while the other is a cliff near a foothill.
"The search teams should be surveying the cracks we identified as possible alternative entrances. If they are too small they might have to be widened," he said. Geologist Chaiyaporn Siripornpaibul said in the same briefing that visitors familiar with the cave had previously found crickets there which could serve as food for the missing group.Acting on a tip-off from local villagers about a possible ceiling passage to the cave from the hilltop above, rescuers on Monday rappelled down from a police helicopter only to find the shaft came to a dead end at a depth of five metres. A second shaft thought to lead into the cave was also found to be a dead end.
Prime Minister Prayut Chan-o-cha said on his return from his official trip to Europe yesterday that he would ask for blessings from the Supreme Patriarch when they met yesterday. Prayut was scheduled to congratulate the top monk on his 91st birthday at the monk's Rachabophit Temple in Bangkok. The PM said he has ordered all authorities concerned to do their utmost to find the missing group. He also referred to a purported medium who appeared at the rescue site and made a dire prediction on the fate of the missing group. Prayut said his presence was inappropriate.
Chiang Rai Governor Narongsak Osotthanakorn said that what worried him most was continuous heavy rain that was raising the water level in the already-flooded cave. The high water level made the divers' mission more difficult, he said.
"If we discover the location of the missing kids, it may be necessary to excavate the cave to reach them," he said.
A working group is now planning to drain water from Nang Non and Nong Nam Pu reservoirs, which are located on lower ground, to aid drainage in the cave. Deputy Prime Minister Prawit Wongsuwan, responding to queries on the possibility of drilling a shaft down through the cave ceiling, said that officials were surveying the area by helicopter to assess its feasibility.

ORIGINAL ARTICLE: The Nation
Keep in contact with The Thaiger by following our
Facebook page
.
Never miss out on future posts by
following The Thaiger
.
Thailand News Today | Thai Airways corruption, Southern floods, Border Covid outbreak | Dec 3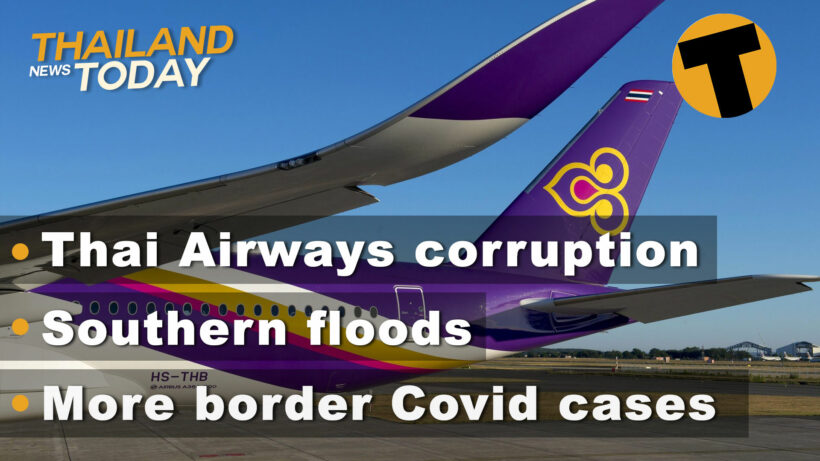 Thursday's edition of Thailand News Today, including the latest in the local cases popping up in Northern Thailand. Thailand's most watched English language news.
20 more people suspected of being involved in corruption at Thai Airways
20 people are now under suspicion of corruption and mismanagement within Thai Airways as accountants unravel the massive losses for the airline, spanning a decade
The news, announced by police and deputy head of the commission investigating the airline, comes as little surprise to anyone who has been following the demise of Thailand's legacy airline. The airline is tackling a debt of around 300 billion baht.
The story follows many other tales of corruption and bad deals that have been part of a larger puzzle that is now being unraveled by accounts and committees who are handling the airlines' bankruptcy.
Now, 20 people are suspected of corruption in 6 different parts of the company's management.
The investigation into alleged corruption at the airline started in August. In September, 18 documents showing evidence of corruption and mismanagement at the airline was submitted to the Finance Ministry, still a major shareholder for Thai Airways.
The airline's decision to buy 10 Airbus A340 aircraft for 100 billion baht in 2004 was catastrophic. The airline lost money on every single flight of these aircraft. All but 1 of them have been decommissioned and stored at the U-Tapao airport.
2 infected Thai women took domestic flights after illegal crossing from Myanmar
2 Thai women, both infected with Covid-19, took domestic flights after entering the Kingdom illegally from Myanmar and bypassing health checks and quarantine.
A total of 10 Thai women have now tested positive for Covid-19 after crossing the border from Myanmar, several having worked in the same hotel and entertainment establishment in the Burmese border town opposite Mae Sai in Chiang Rai.
Health officials are tracking and tracing anyone who could have been in contact with the women, a number well into the 100s. Some have travelled to Chiang Mai and Bangkok.
Thai economists say new local Covid-19 cases will slow tourism recovery
Meanwhile, the National Economic and Social Development Council says that the mini outbreak in Northern Thailand will re-ignite fears of a second wave of infections in Thailand, stifling travel and tourism in the northern cities.
Operators already note that there has been a drop off of bookings and cancellations related to the publicity from the cross border infections. Airline bookings have also dropped off to both Chiang Mai and Chiang Rai.
Government to raise 5-year Elite visa fee by 20%, as foreigners flee Covid countries
As more foreigners opt for one of Thailand's "elite" visas, allowing stays of between 5 and 20 years, and costing anything from 500,000 baht to 2 million, the most popular version is up for a price hike.
The cost of the 5-year "Easy Access" visa will go up by 20% from January, to 600,000 baht.
An additional 2,674 applicants signed up for an elite visa so far this year. That's an increase of nearly 25%, with the scheme generating revenue of 1.6 billion baht.
By the end of September this year, over 11,100 people hold an elite visa in Thailand, as part of 9 different packages offered by Thailand Privilege Card.
Heavy rain wreaks havoc in flood-ravaged Nakhon Si Thammarat
The governor of Nakhon Si Thammarat has put the province on high alert, following 6 days of heavy rain in the southern province.
Nakhon Si Thammarat is directly east of Phuket, on the Gulf of Thailand.
Large swathes of land are underwater after extensive flooding that has affected tens of thousands of people in the region. Floods have been recorded in 351 villages in 15 districts, with some 48,000 people affected.
Heavy rain and flash flood warnings were issued for all southern provinces except Chumphon and Ranong
Keep in contact with The Thaiger by following our
Facebook page
.
Never miss out on future posts by
following The Thaiger
.
5 people killed in Nakhon Si Thammarat flash flooding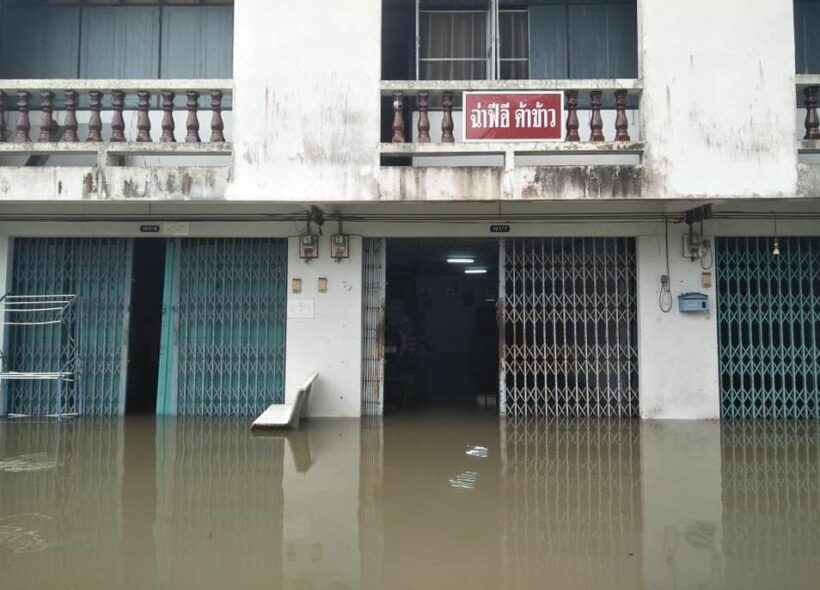 5 people died from the flash floods in Nakhon Si Thammarat after several days of heavy rain, according to Governor Kraisorn Wisitwong. Disaster mitigation officers have rescued locals from several districts who had to evacuate their homes due to the extensive flooding.
The 5 deaths were in the districts Noppitam, Phra Phrom, Chalerm Phra Kiat and Chawang. Thousands of households have been affected by the rising waters. This morning, reports say 942 villages in 19 districts were flooded, affecting more than 180,000 people.
SOURCE: Pattaya News
Keep in contact with The Thaiger by following our
Facebook page
.
Never miss out on future posts by
following The Thaiger
.
4 years until tourism industry gets back to pre-pandemic levels – Finance Ministry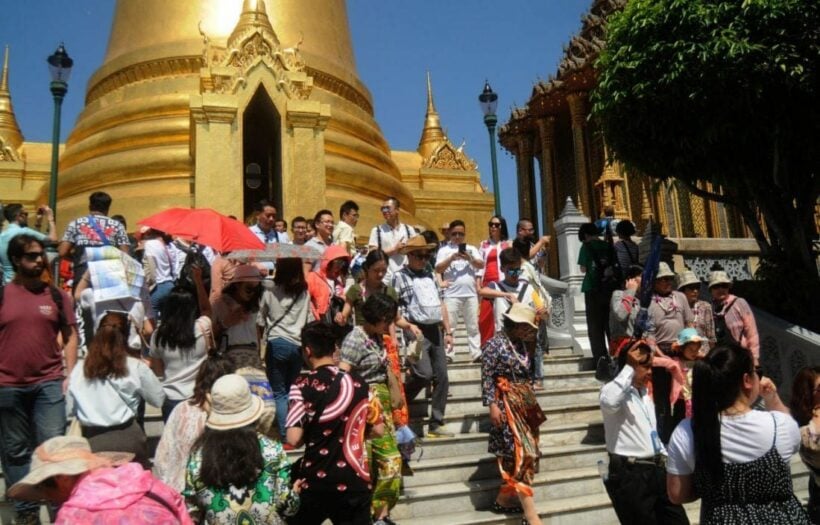 It could take 4 years for Thailand's tourism industry to recover after being battered by the lack of travel due to the coronavirus pandemic, the government's reaction and the economic fallout, according to the Finance Ministry.
While local and international experts project Thailand's economy will continue to recover over the next 2 years, the tourism industry, which directly contributes 12-15% of the country's GDP, is forecasted to take at least 4 years to get back to the pre-pandemic level, if ever. Last year, Thailand had nearly 40 million foreign tourist arrivals, generating 2 trillion baht.
Finance Minister Arkhom Termpittayapaisith says he expects 8 million foreign tourists to arrive in 2021, followed by 16 million in 2022, 32 million in 2023 and 40 million in 2024. But the projections are just broad speculation.
No foreign tourists entered the country between April and September this year. In October, 1,201 foreign tourists were issued Special Tourist Visas for 90 day stays that can be renewed twice, adding up to about 9 months in total. Under the current arrangements there will only be a trickle of tourists coming under the current regime including 14 day quarantine, at the tourist's expense, and lots of paperwork and red tape.
IF Thailand does end up. with 8 million foreign tourist arrivals next year, and the cash subsidy scheme is extended, the country's GDP is expected to expand by 4% to 4.5%, according to the National Economic and Social Development Council.
SOURCE: Bangkok Post
Catch up with the latest daily "Thailand News Today" here on The Thaiger.
Keep in contact with The Thaiger by following our
Facebook page
.
Never miss out on future posts by
following The Thaiger
.