Woman dies after being bitten by centipede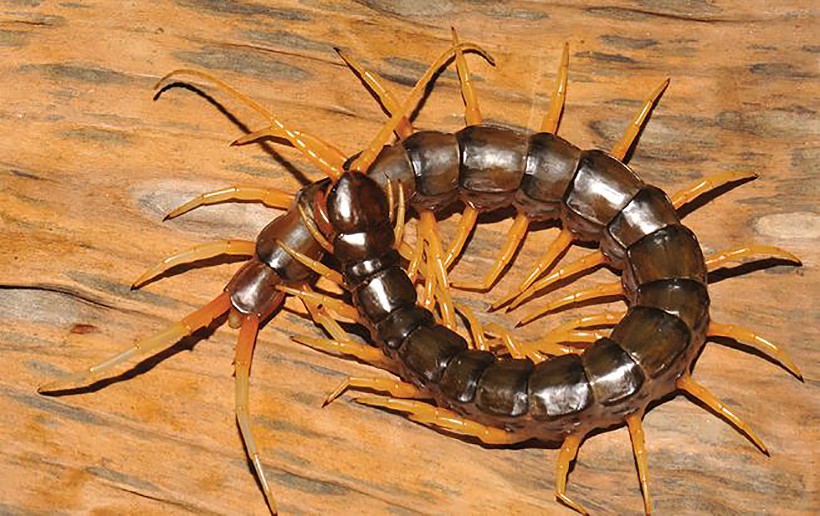 A 69 year old woman has died after being bitten by a centipede in Chanthaburi, east of Rayong near Trat.
Thanet Puapae said at the funeral of his mother, Samnao Puapae, that she had died the day before of complications caused by the centipede bite. Thanet said his mother was selling kanom chin (Thai-style curried noodles) in a local temple on Sunday morning when the temple's compound was flooded and a customer noticed a centipede near her feet. The customer warned her but Samnao continued to work. Later, she became dizzy and went home to rest.
Later she became feverish so her family took her to the district hospital, where a doctor found a bite mark on her left ankle. After her fever subsided, Samnao checked out and returned home but her conditioned worsened and her leg turned black.
She lost consciousness just as the family was about to take her back to hospital so the family called for an ambulance but she had no pulse and the emergency service could not revive her. Thanet said a doctor had told the family his mother died from a severe blood infection caused by the centipede's bite.
Find out a bit more about Thai centipedes and millipedes HERE.
STORY: The Nation

Changes to visas to stimulate tourist sector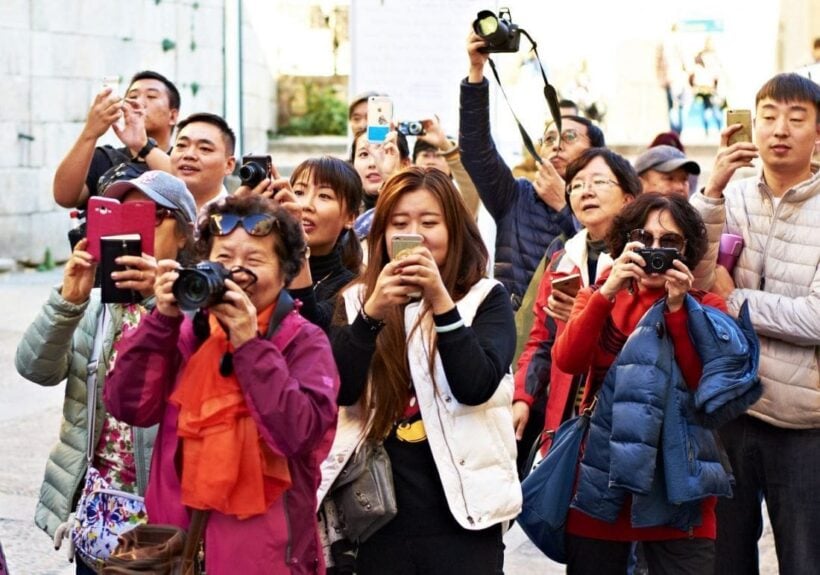 The drop-off in Chinese tourists has caused the Thai Government to come up with some creative ideas to re-invigorate the tourist sector, leading into this year's high season.
The Nation reports that the Cabinet yesterday agreed, in principle, to back measures to stimulate tourism numbers.
Tourism and Sports Minister Weerasak Kowsurat said the Cabinet gave the green light for the "Amazing Thailand Grand Sale Passport Privileges" from November 15 until January 15, 2019.
The Tourism Authority of Thailand will join the Finance Ministry to set additional special areas at tourism areas or department stores for tourists to facilitate convenient and quick refund of value added tax.
Nattaporn Jatusripitak, adviser to the Prime Minister's Office, said that the Cabinet agreed, in principle, to review and offer relaxation to three types of visas with a two-month pilot period. The starting period will be determined by the Tourism and Sports Ministry after its study of the proper period and details.
Firstly, a single-entry visa will be allowed to be changed into a double-entry visa with travel required within six months at the same fee of 1,000 baht per person. The Cabinet also approved a re-entry permit to facilitate foreign tourists who visit Thailand's neighbouring countries to return to Thailand without making another request.
Most foreigners are independent tourists who prefer to take a trip to Thailand's main destinations and its neighbouring countries such as Laos, Cambodia and Malaysia. The re-entry permit for the rest of the visa will help promote tourism in Thailand and Asean and satisfy this group of foreign tourists.
The Interior Ministry regulation will be amended to allow foreigners who receive a visa waiver for 30 days and travel into Thailand via land immigration checkpoints or land border checkpoints to enter the country with an unlimited number of visa waivers per calendar year.
Based on a database of the Tourism and Sports Ministry, nearly 5 million foreign tourists travelled through land-border checkpoints of Thailand in 2017, up 3 per cent from the previous year.
A number of foreigners stay and work in Thailand's neighbouring countries.
These foreigners come from Singapore, Japan, France and the United States and like to travel to Thailand for shopping, leisure, sports competitions and healthcare.
These measures aim to maintain Thailand's tourism revenue at not less than the targeted growth of 12 per cent in 2019, or about 2.28 trillion baht.
SOURCE: The Nation
Thaiger Radio News – Wednesday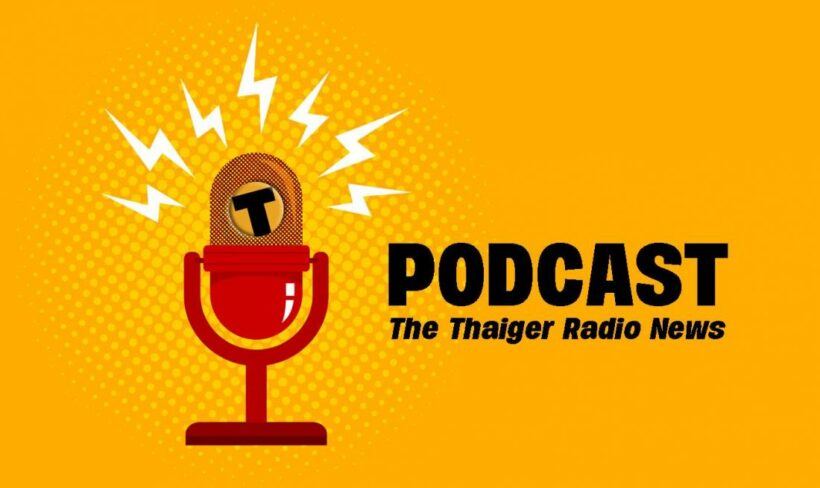 Green light for grass. But Cabinet wants a 5 year review.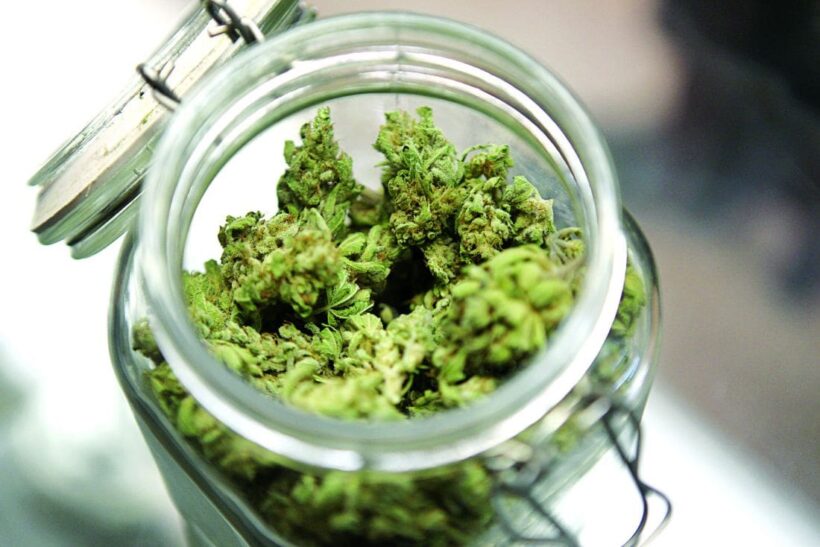 by Kai Chanwanpen
The Thai Cabinet met yesterday to clear a bill to legalise the medical use of marijuana. But there's one caveat… that the legalisation must be reviewed after five years.
The bill was drafted by the National Legislative Assembly (NLA) following months of consolation and online polls.
Following the Cabinet's green light and recommended addition, the draft law will go back to the NLA for further deliberation along with comments from the Council of State, the Public Health Ministry and the Office of Narcotics Control Board (ONCB).
The Nation reports that the bill does not reclassify marijuana as a less-controlled narcotic. However, it seeks to reclassify kratom, moving it to a less-controlled drug category or to the same rank as morphine.
"In all, the bill unlocks marijuana use for patients and doctors only," Government Spokesman Puttipong Punnakanta said.
According to him, the Cabinet resolved to add a provisional chapter to ensure that the Public Health Ministry will strictly control marijuana use for at least five years after the cannabis legalisation becomes effective, and that the law will be reviewed after five years to check its effectiveness.
"Following the review, marijuana use may then be further eased or restricted," he said.
At present, some research suggests that marijuana has medical benefits. According to several studies, marijuana can be used to manage pain from nerve damage and cancer, nausea from chemotherapy and loss of appetite among HIV patients.
It is also helpful, according to some research, for seizures in some patients and chronic neuro-inflammation.
There are, however, lingering concerns about whether the authorities will be able to efficiently control marijuana once it is allowed for patients to use at home. The government, therefore, has reiterated that strict control measures will be in place.
National Farmers Council's president Prapat Panyachartrak yesterday expressed doubts as to whether the measures were aimed at favouring multinational drug firms.
"Due to some complicated conditions that relevant authorities look set to introduce, farmers may not enjoy the benefits of marijuana despite the fact that they have had health problems and there is proof that marijuana can be helpful," he said.
Prapat said his council wanted to see farmers have the right to treat themselves with marijuana, which could be grown at a low cost.
"If farmers can grow marijuana, they will also earn good income. Marijuana from Laos can now be sold at no less than 5,000 baht per kilo," he said.
ORIGINAL STORY: The Nation