Wellbeing, chronic disease and integrative medicine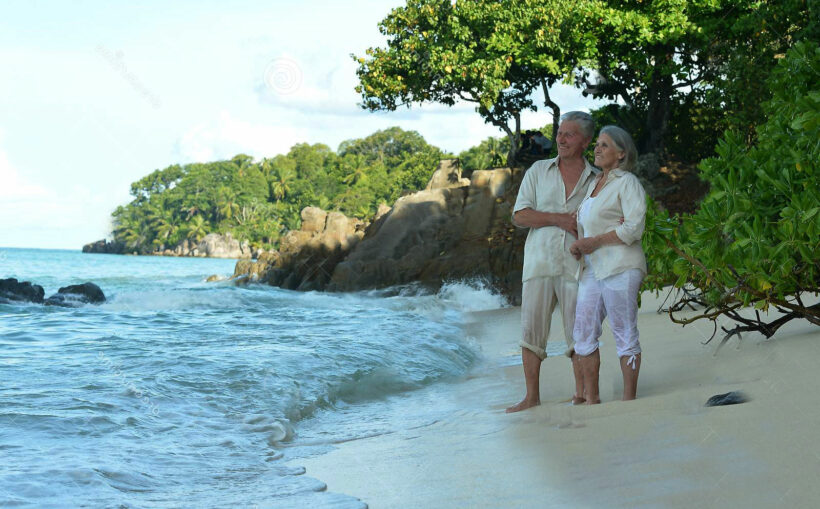 Re-printed with permission from expatlifeinthailand.com by Sevcan Gast, MD
Since 1946, the WHO (World Health Organisation) has defined health as "a state of complete physical, mental and social wellbeing and not merely the absence of disease or infirmity" (1). Wellness, a more recent term, is "the pursuit of overall health in a physical and mental matter. It is a multidimensional state of wellbeing. Health and wellbeing are inseparable".
Developing our wellbeing is possible for everyone and with simple actions. For example, let's think about an essential gesture of life… breathing.
By breathing more consciously and more through the belly, we can achieve a deeper breathing. And this has a "relaxation" effect guaranteed. It is an ideal act to reduce the feeling of stress, to apprehend an event or, simply, to take care of ourselves. The most complicated part is to integrate it in our daily life. The wellbeing is important for each of us not only when we are healthy in order to feel good and to prevent disease but also when we suffer from chronic diseases.
The wellbeing may seem futile compared to care for any long-term condition. Nevertheless, it is essential. Higher levels of wellbeing are also associated with decreased risk of disease, illness and injury; speedier recovery; better immune functioning; and increased longevity (3) (4).
Evidence suggests an association of trait positive affect and lower morbidity and of trait positive affect and decreased symptoms and pain (5). Besides, positive affect seems to be a protector factor for individuals against physical declines in old age (6) (7).
Caring for one's body and mind can be done in different ways and should be individually different according to the characteristics of the illness. Here are some of the common ways.
• Keep and maintain a positive image of ourselves through adapted ways like detox treatments and massages is important (4).
• Stress can be a triggering factor or even aggravating factor of the symptoms of the disease. So, we have to find our way to remove the stress from our life as much as possible.
• Engage in physical activity and maintain physical activity habits are essential. In some situations, it also helps to overcome fatigue during and after treatment and reduces the risk of recurrence of the disease. Physical wellness is also about making responsible decisions and responding appropriately to physical stressors.
• Pay particular attention to our diet by emphasising the variety of foods, the diversity of flavours, and the appropriate quantities is elementary. This attention can, for example, delay the development of cardiovascular diseases. However, a good diet is not only helpful to lower the risk of chronic health conditions such as heart disease, stroke, and cancer. It can furthermore increase the energy level, improve the sleep quality, improve mood and mental wellbeing, maintain a healthy body weight, and help to have clearer skin.
• Creativity development and flourishment in more artistic areas can support to escape the ongoing pains. It is important to rediscover our creativity rather than focusing on our pain, our disease and the treatments.
• Stay positive and think about the benefits of the actions we undertake, aim for achievable goals quickly, and value the approach to ourselves as well as the loved ones.
In chronic disease, such as autoimmune diseases, cancers, some viral diseases, arthritis, diabetes, and many others diseases, there are 3 different parts of treatment in Integrative Medicine. There are treatments used to tackle the cause of the problem, some treatments used to control the symptoms, and there are also treatments used to improve the wellbeing of the patient which have shown positive effects to the quality of life in, for example, cancer patients over the course of their illnesses (8).
Integrative medicine doctors choose different treatment pathways for each and every patient according to the diseases and the treatments that we have undergone and will receive as well as our personality, feelings, and environment with an aim to treat not just the disease but also the patient.
REFERENCES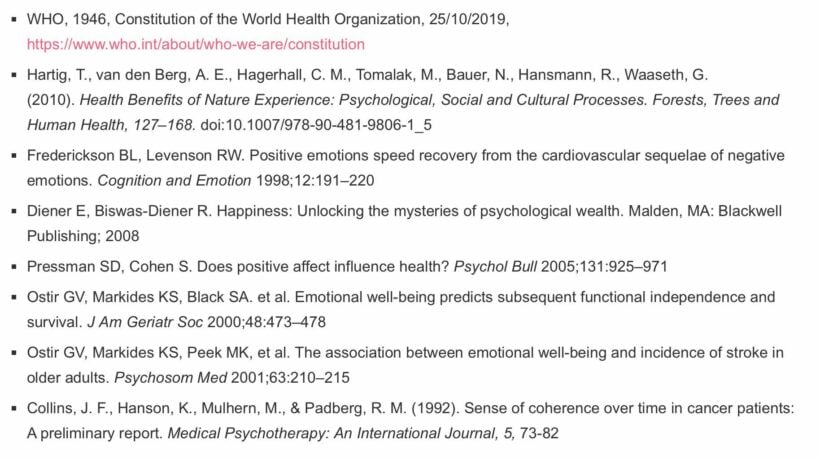 Verita Life, Integrative Cancer Centre
www.veritalife.com
02 554 8333
info@veritalife.com
Re-printed from expatlifeinthailand.com
Keep in contact with The Thaiger by following our Facebook page.
Never miss out on future posts by following The Thaiger.
Deceased Phuket expat's body stuck in hospital due to passport mix-up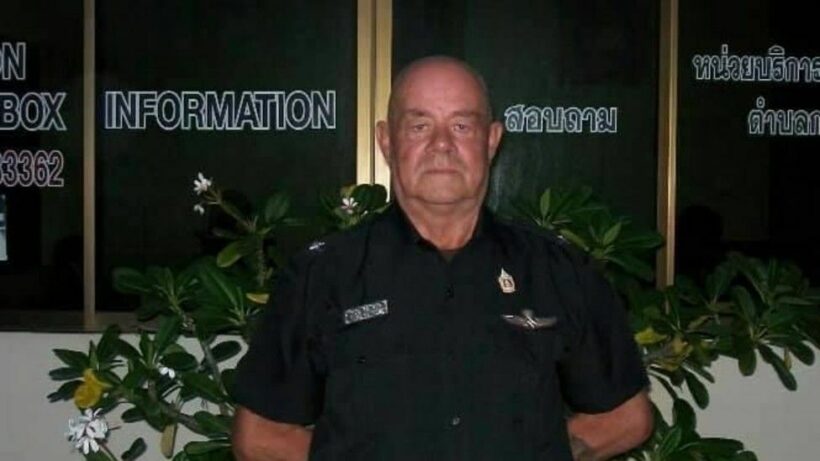 In a nightmarish scenario, a deceased Phuket expat's body is stuck in a Thai hospital as his step‐daughter claims hospital administrators won't release the body due to a passport mix‐up.
Gemma Swift, the step‐daughter of 75 year old David Donoghue, who died 2 weeks ago, says she is pleading with embassy staff in Thailand to resolve, what she says, is purely an administrative issue after Donoghue's passport number at the hospital was from that of an expired one.
Donoghue's current passport was on file with the British Embassy, but because it did not match what the hospital had, his body has remained at the hospital. Swift says it was something that could easily be corrected and the situation was "horrendous" for the family.
"The British Embassy over in Bangkok, they said that because [the number] was from his current passport, they were unable to change the letter. They have said that they won't reissue a letter with the passport number that he's got in the hospital with him."
She said her family planned to arrange a funeral for him in Thailand, then bring his ashes back to the UK. As he retired to Phuket 15 years ago, her family would then take his ashes back to Thailand, as per his wishes, to scatter them.
However, none of his family members were able to travel to Thailand to be with Donoghue in his final days, as the mandatory 14 day quarantine period upon entering Thailand, would not have allowed them to see him.
"I thought this was a basic human right to be able to give somebody a funeral and I accept that there is always going to be red tape…but please just issue a letter and let us bring him home."
She said before Covid-19, family members travelled often to Phuket to visit Donoghue, who once worked for the Thai tourist police. She says the entire ordeal has been heartbreaking as her family was unable to say goodbye.
"That on its own was heart breaking, and now to get this two weeks later, to find out we can't give him a funeral, or get his ashes back, it's just horrendous."
"It's like being on autopilot… once we know we have done everything we can, we can start the grieving process, but at the minute we can't."
A Foreign, Commonwealth and Development Office spokesperson said they are assisting Donoghue's family during the difficult time.
"Our staff are in contact with the local hospital and funeral director to help his family obtain the necessary paperwork to ensure his body is treated in line with their wishes."
If the situation isn't fixed, Donoghue's body will join a mass cremation at the hospital.
SOURCE: BBC News
Keep in contact with The Thaiger by following our Facebook page.
Never miss out on future posts by following The Thaiger.
Government crackdown on foreigners teaching without work permits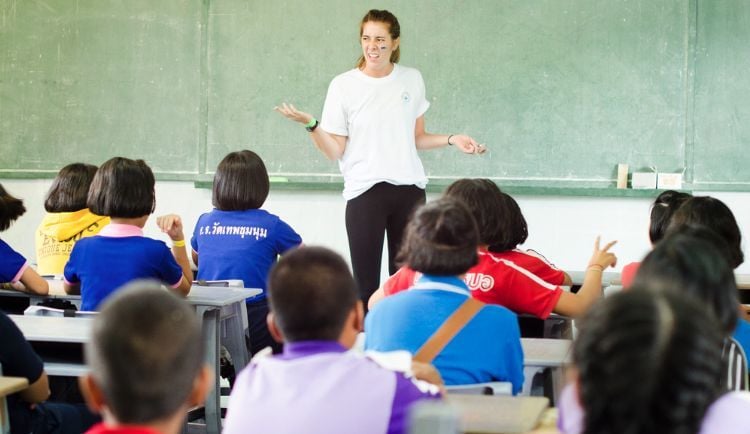 Thailand's Ministry of Labour is cracking down on foreign teachers who may be working in the Kingdom without valid work permits. The ministry has instructed the Department of Employment to apply stricter criteria when issuing work permits to foreign teachers. According to department figures, Thailand currently has 6,129 foreigners teaching in 922 private and public schools. Of those, 2,667 are from the Philippines, 558 from the UK, 465 from the US, 237 from China, and 160 from South Africa. The remainder are from other countries.
The Bangkok Post reports that authorities discovered 8 foreign teachers not in possession of work permits or working in reserved professions. Of those, 3 failed to notify government employment officials of their employer, place of work, and duties within 15 days of taking up employment. Officials also discovered a school that was hiring foreign teachers without work permits, as well as hiring foreigners to carry out work they were not permitted to do. A further 20 schools are accused of not providing the names, nationalities, and duties performed by foreign teachers within 15 days of them beginning work.
Officials say foreign teachers must be in possession of a non-immigrant visa, not a tourist or transit visa and should apply for a work permit at their local employment office. Foreigners teaching without work permits may face fines of 5,000 – 50,000 baht and deportation. Schools or other academic institutions that hire foreign teachers illegally face fines of between 10,000 and 100,000 baht for each illegal worker, with those responsible also facing potential jail terms.
SOURCE: Bangkok Post
Keep in contact with The Thaiger by following our Facebook page.
Never miss out on future posts by following The Thaiger.
British man arrested on Koh Samui for alleged meth-fuelled shooting spree on speedboat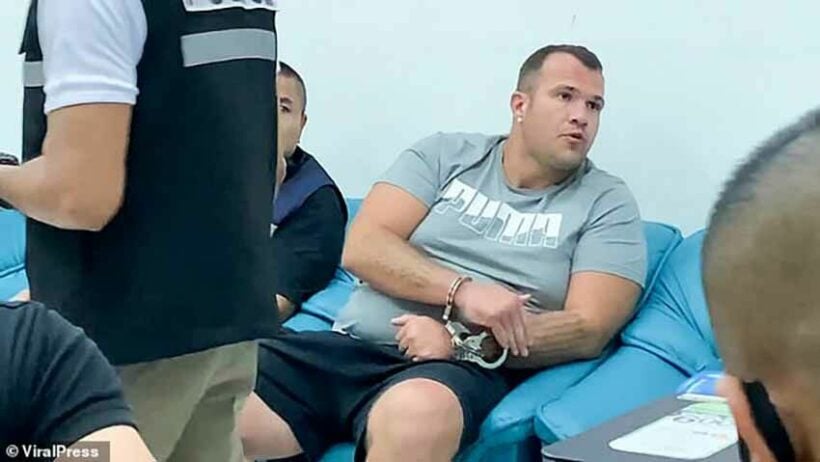 A 33 year old British man has been arrested on the holiday island of Samui for allegedly firing gunshots from a speedboat while high on drugs. According to a report in the UK's Daily Mail, Benjamin Robert Simpson, a cryptocurrency trader, allegedly fired a handgun several times, in the direction of the Four Seasons Hotel, where he was a guest. He allegedly fired the gun while on a speedboat with the boat's driver, Geerati Glinubol, after both men had taken meth.
It's understood the boat belongs to Simpson, who had hired Geerati as his driver. Simpon originally arrived in the Kingdom as a tourist, but then began trading cryptocurrency. According to Chatchewin Nakmoosik from the local police force, both men took meth before embarking on a speedboat cruise around the island. It's understood that Simpson then fired several gunshots towards the Four Seasons Hotel, where terrified staff called the police. Police were waiting at the hotel when Simpson returned from his speedboat trip and he was immediately arrested, along with Geerati.
Police say Geerati has confessed to taking drugs with Simpson, telling police that the Briton then bragged about how many guns he had and fired several rounds into the sea, frightening people on nearby beaches. Officer Chatchewin says that in a subsequent search of Simpson's room, police found a 9mm Beretta pistol and 31 bullets, as well as a revolver with 49 bullets. Officers also seized a plastic bag containing nearly 7 grams of methamphetamine, as well as several meth pipes.
"Hotel staff heard guns being fired so they called the police. They said the gunshots were near the hotel and they were scared. We arrested Benjamin Robert Simpson in the hotel room and found 2 guns and methamphetamine. We put him in handcuffs and kept him at the police station while we investigate and check CCTV."
SOURCE: Daily Mail
Keep in contact with The Thaiger by following our Facebook page.
Never miss out on future posts by following The Thaiger.