Wellbeing, chronic disease and integrative medicine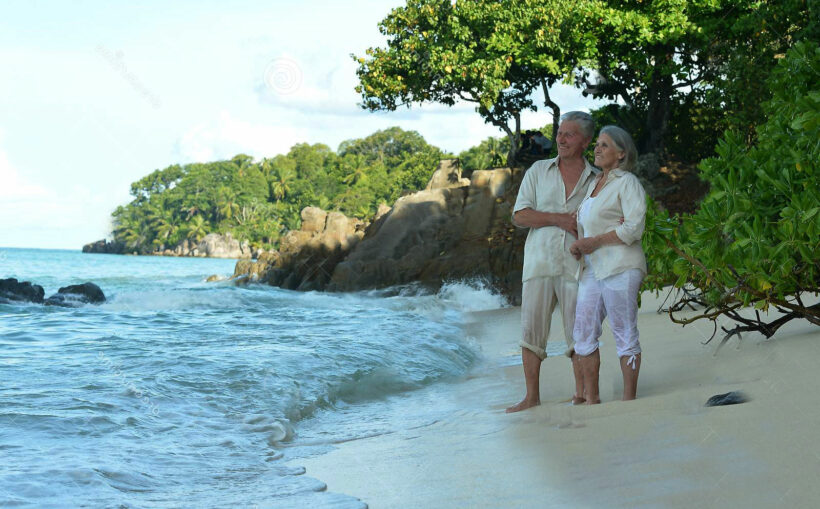 Re-printed with permission from expatlifeinthailand.comby Sevcan Gast, MD
Since 1946, the WHO (World Health Organisation) has defined health as "a state of complete physical, mental and social wellbeing and not merely the absence of disease or infirmity" (1). Wellness, a more recent term, is "the pursuit of overall health in a physical and mental matter. It is a multidimensional state of wellbeing. Health and wellbeing are inseparable".
Developing our wellbeing is possible for everyone and with simple actions. For example, let's think about an essential gesture of life… breathing.
By breathing more consciously and more through the belly, we can achieve a deeper breathing. And this has a "relaxation" effect guaranteed. It is an ideal act to reduce the feeling of stress, to apprehend an event or, simply, to take care of ourselves. The most complicated part is to integrate it in our daily life. The wellbeing is important for each of us not only when we are healthy in order to feel good and to prevent disease but also when we suffer from chronic diseases.
The wellbeing may seem futile compared to care for any long-term condition. Nevertheless, it is essential. Higher levels of wellbeing are also associated with decreased risk of disease, illness and injury; speedier recovery; better immune functioning; and increased longevity (3) (4).
Evidence suggests an association of trait positive affect and lower morbidity and of trait positive affect and decreased symptoms and pain (5). Besides, positive affect seems to be a protector factor for individuals against physical declines in old age (6) (7).
Caring for one's body and mind can be done in different ways and should be individually different according to the characteristics of the illness. Here are some of the common ways.
• Keep and maintain a positive image of ourselves through adapted ways like detox treatments and massages is important (4).
• Stress can be a triggering factor or even aggravating factor of the symptoms of the disease. So, we have to find our way to remove the stress from our life as much as possible.
• Engage in physical activity and maintain physical activity habits are essential. In some situations, it also helps to overcome fatigue during and after treatment and reduces the risk of recurrence of the disease. Physical wellness is also about making responsible decisions and responding appropriately to physical stressors.
• Pay particular attention to our diet by emphasising the variety of foods, the diversity of flavours, and the appropriate quantities is elementary. This attention can, for example, delay the development of cardiovascular diseases. However, a good diet is not only helpful to lower the risk of chronic health conditions such as heart disease, stroke, and cancer. It can furthermore increase the energy level, improve the sleep quality, improve mood and mental wellbeing, maintain a healthy body weight, and help to have clearer skin.
• Creativity development and flourishment in more artistic areas can support to escape the ongoing pains. It is important to rediscover our creativity rather than focusing on our pain, our disease and the treatments.
• Stay positive and think about the benefits of the actions we undertake, aim for achievable goals quickly, and value the approach to ourselves as well as the loved ones.
In chronic disease, such as autoimmune diseases, cancers, some viral diseases, arthritis, diabetes, and many others diseases, there are 3 different parts of treatment in Integrative Medicine. There are treatments used to tackle the cause of the problem, some treatments used to control the symptoms, and there are also treatments used to improve the wellbeing of the patient which have shown positive effects to the quality of life in, for example, cancer patients over the course of their illnesses (8).
Integrative medicine doctors choose different treatment pathways for each and every patient according to the diseases and the treatments that we have undergone and will receive as well as our personality, feelings, and environment with an aim to treat not just the disease but also the patient.
REFERENCES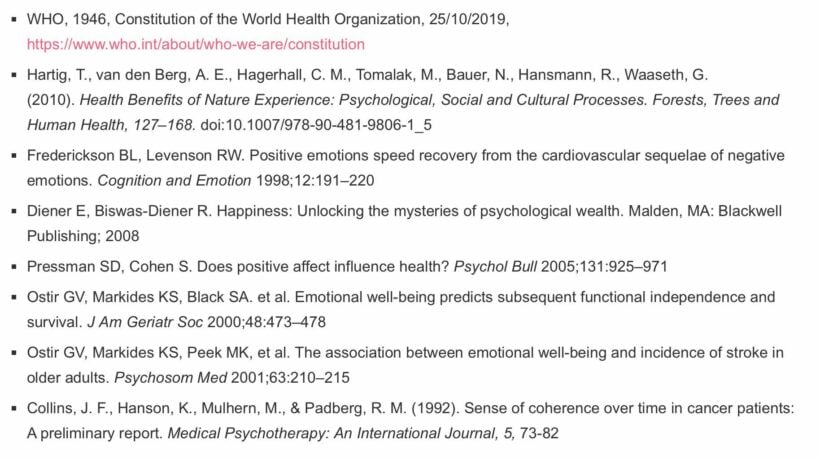 Verita Life, Integrative Cancer Centre
www.veritalife.com
02 554 8333
info@veritalife.com
Re-printed from expatlifeinthailand.com
Keep in contact with The Thaiger by following our
Facebook page
.
Alcohol bans tomorrow and Monday in Thailand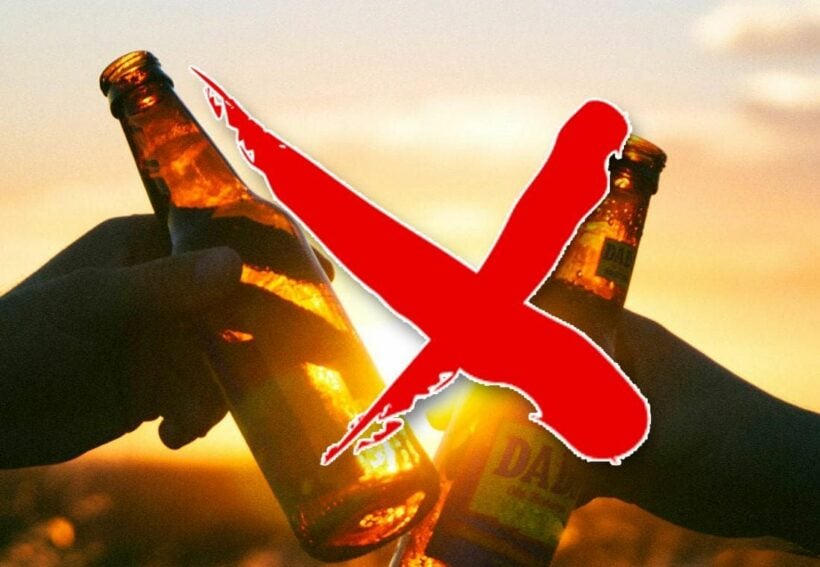 2 Buddhist holidays, Asahna Bucha Day, and the start of Buddhist Lent, fall on this weekend. As a result the government has added Monday, July 6, as a national holiday.
There will be an alcohol ban tomorrow, Sunday (July 5) and Monday (July 6). No alcohol will be sold or served on these days.
The dates of these important Buddhist holidays, and the ensuing long weekend and alcohol ban, falls just days after pubs, bars and entertainment venues have been allowed to re-open. The alcohol bans will put a dint in the re-opening plans for many small businesses who have been hit hard by the enforced closures and the ban on tourists coming into Thailand.
Various news outlets around the country have published a variety of confusing headlines on the matter. Because of the confusion you may have to 'roll with the punches' as the ban is applied in your particular area and is managed by the local police. For now, you have at least a day or so to stock up.
Asanha Bucha Day is a public holiday in Thailand marking the day when the Lord Buddha delivered his first sermon at Benares in India over 2,500 years ago. The exact date of the holiday is determined by the waxing moon and the lunar months, but is usually held in July or August.
The Buddha preached his first sermon at a deer park and from this sermon the Dharma (doctrine) of the Buddha was symbolised as a wheel. The Dharmachakra is also known as the Wheel of Life, Wheel of Law or Wheel of Doctrine and can be seen on flags in temples and buildings all across Thailand. Similarly, pictures or models of deer can often be seen at temples or in depictions of the Buddha.
Keep in contact with The Thaiger by following our
Facebook page
.
Thailand growing more expensive for expats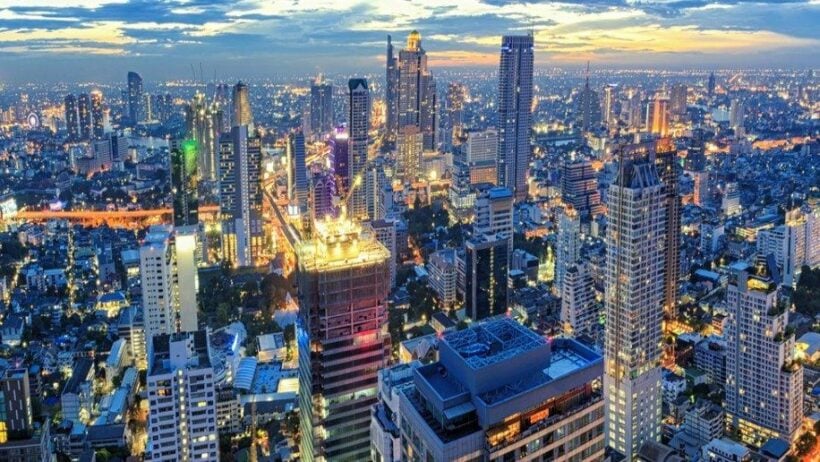 According to Employment Conditions Abroad, Bangkok and Chiang Mai are among the 30 most expensive cities for expats in Asia. The capital of Turkmenistan might not spring to mind when with considering the priciest cities, but according to ECA International it ranks first on both the global and Asian tables, a 5 point rise up the rankings due to an ongoing economic crisis, food shortages and the resulting hyperinflation.
The survey is performed in March and September every year, based on a basket of items such as rents and utility fees. Car prices and school fees are not included.
In Asia, Bangkok ranks 28th, just above Chiang Mai, according to the latest ECA International survey on the cost of living for expatriates. But it dropped out of the top 50 global rankings from the report released in December 2019. In global rankings, Bangkok is now at 60 and Chiang Mai at 142. Bangkok has lost a good deal of its former appeal for budget-conscious travellers and expatriates, rising 64 places over the past 5 years, according to the survey.
ECA says a rapidly expanding economy and increased foreign investment, at least, prior to the Covid-19 pandemic, made Thailand more expensive, fuelled by the strengthening baht.
"The baht has strengthened considerably, making the country more expensive for expatriates and tourists. However, this trend has slowed over the past year, partly in response to government attempts to weaken the baht in order to keep the country competitive."
Hong Kong is the second most expensive city in Asia after Ashgabat (Turkmenistan), but ahead of Tokyo and Singapore. Singapore is rated the most expensive place for expats in Southeast Asia and has led that ranking for many years.
Hong Kong remains sixth in the global standings, 1 place ahead of the Japanese capital. Singapore was fourteenth in Asia, dropping 2 notches from the previous survey.
Ashgabat's sudden rise to the top of the is largely attributable to the economic dilemmas of Turkmenistan's government, according to ECA. The energy-rich Central Asian nation faces severe inflation, and a black market for foreign currencies has caused the cost of imports to rise. Both factors have sparked a large increase in the costs visitors pay.
The ECA says Chinese cities fell across the board due to signs of a weakening economy and poorly performing currency, even before Covid-19 began taking its toll.
SOURCE: Bangkok Post
Keep in contact with The Thaiger by following our
Facebook page
.
90 minute Covid-19 test at BKK being tested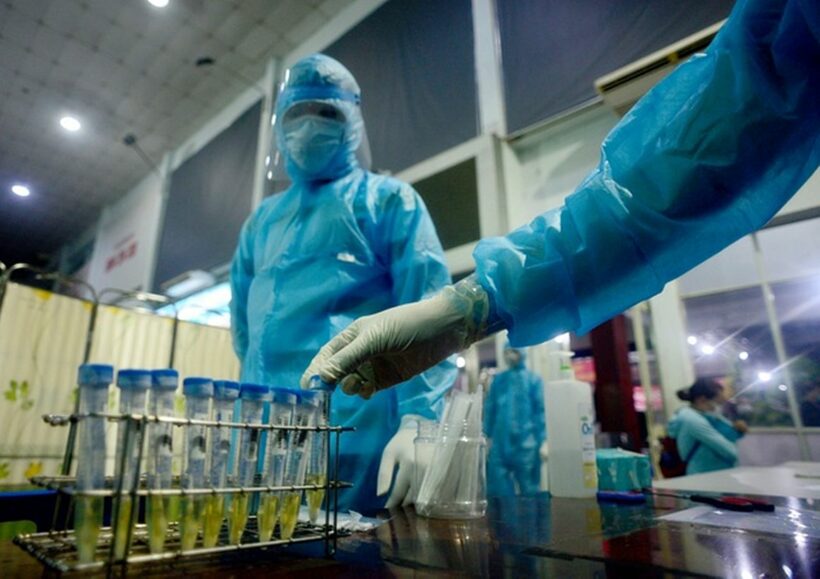 A Covid-19 test that takes about 90 minutes. This is a new 'outside the box' way at bringing people back into Thailand and checking them before they go through Immigration. The new 'rapid' tests were unveiled today at Suvarnabhumi International Airport. The new tests would be offered for overseas arrivals as the Thai government wrestles with the desire to reboot the tourism economy vs avoiding a second wave of the coronavirus.
Tourists have been locked out of the Kingdom since March and only this week saw the blanket ban lifted and a first phase of selected foreign tourists allowed to visit. Last year tourism accounted for about 11% of Thailand's GDP, reaching nearly 40 million visitors.
Now, business travellers, diplomats and guests of the Thai government, visiting for less than 14 days, will be considered "fast-track travellers". They are to be swab tested at Thailand's main international airport entry points to ensure they are Covid-19-free before entry.
Suwich Thammapalo, an official of the Department of Disease Control, believes that the 'rapid' tests could be rolled out to use for other arrivals and tourists in the months to come.
But, no surprise, the test would cost 3,000 baht. The cost would be carried by passengers who wanted fast-track entry without spending 14 days in quarantine. It's also required for other foreigners who have already been arriving – people with resident status or have a family in Thailand, plus international students.
Today the government's Centre for Covid-19 Situation Administration announced they are looking at a plan to open up the travel gates with reciprocal "travel bubble" arrangements with selected countries in September.
SOURCE: Bangkok Post
Keep in contact with The Thaiger by following our
Facebook page
.