Unexploded mortar shell found at construction site in eastern Thailand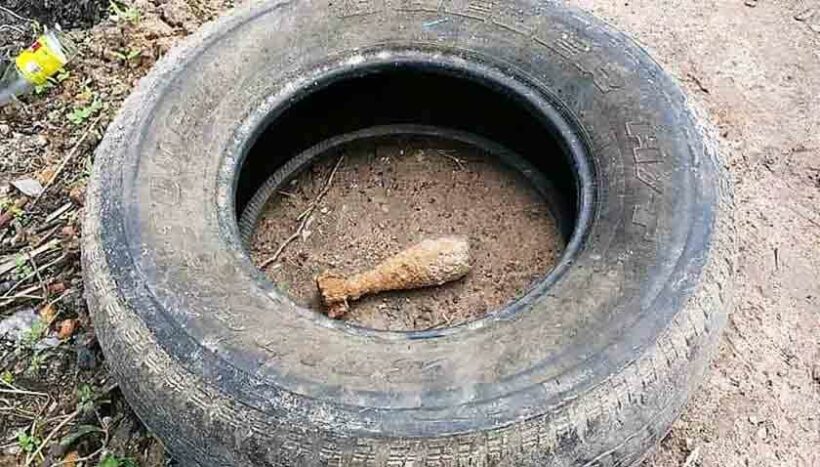 An unexploded mortar shell has been discovered at a construction site in Rayong, in the east of the country. Local villagers found the device while clearing land and trees at the site and alerted police.
Officers from the Explosive Ordnance Disposal Unit arrived on the scene to examine the device. It was transferred to dense forest nearby and successfully dismantled remotely. Police say the device is a type of mortar which had not exploded on launch, describing it as potentially very dangerous.
"This bomb could be a very powerful explosive. We could not be certain if it was going to explode or not. The infused chemical inside might trigger the bomb anytime, so it was best to take it away from the village before we began dismantling."
Officials have launched an investigation to determine how the mortar came to be at the construction site. The discovery comes just days after 5 unexploded bombs were found in the eastern province of Sa Kaeo.
SOURCE: The Pattaya News
📱 Download our app on Android or iOS for instant updates on your mobile
📧 Subscribe to our daily email newsletter
👍 Like/Follow us on Facebook
🔔 Subscribe to or Join our YouTube channel for daily video updates
Thailand fruit exports up, despite new Covid-19 fears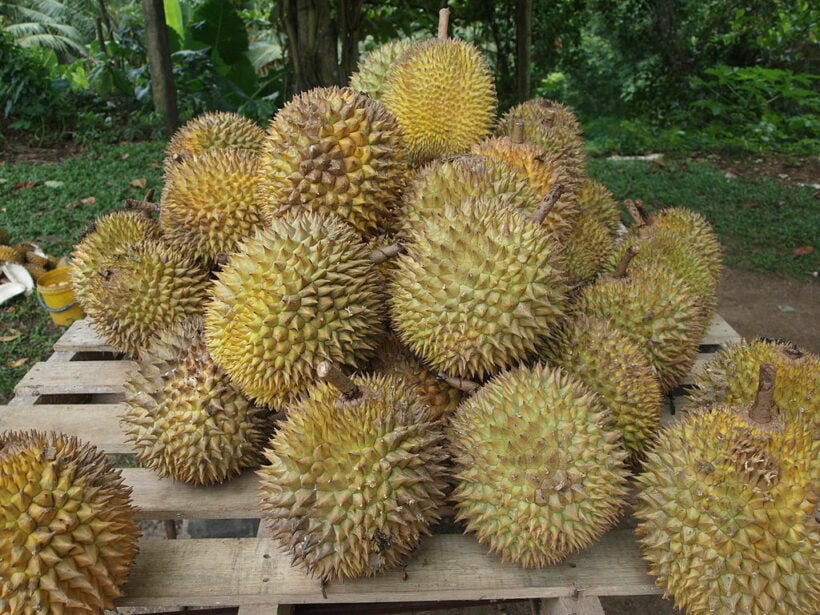 Thailand fruit exporters saw a 107% growth in January and February over last year's comparable figures, reports the National News Bureau. 18 countries have free trade agreements for fruit with Thailand, and the total trade in the first 2 months of 2021 is valued at US $461 million. Thailand is actively exporting fresh fruit with its top buyers being Australia, Chile, China, Hong Kong, Indonesia, Malaysia, the Philippines, and Singapore. The most popular fruits are the national delicacy of durian, along with mango, mangosteen and longan.
On the other hand, some Thai durian farmers are anxious about the effect of the current third wave of Covid-19 in Thailand and how it could hamper their lucrative Chinese exporting. Earlier in 2021 health authorities in China circulated a press release stating that imported cherries from Chile had been tested and found to have Covid-19 contamination. This statement prompted a huge drop in Chilean cherry prices. Thai growers are worried the same might happen to durian imports. As the seriousness of the Coronavirus in Thailand reaches new widespread levels, one instance of a durian container being linked to Covid-19 could spur a total ban on importing fruit from Thailand.
Durian has been a success story amidst global slumps. While general exports in 2020 recorded their lowest figures in 6 years, fresh durian exports were up 259% in January and February versus the same months in 2020. And exports to China, totalling 575,000 tonnes of durian, were up an astounding 497% comparing those same 2 month time periods.
Thailand is the 7th largest fruit exporter in the world, and this growth is indicative of a continued upward trend.
SOURCE: Fruitnet and Fresh Plaza
📱 Download our app on Android or iOS for instant updates on your mobile
📧 Subscribe to our daily email newsletter
👍 Like/Follow us on Facebook
🔔 Subscribe to or Join our YouTube channel for daily video updates
Thai household debt expected to keep rising- Kasikorn Research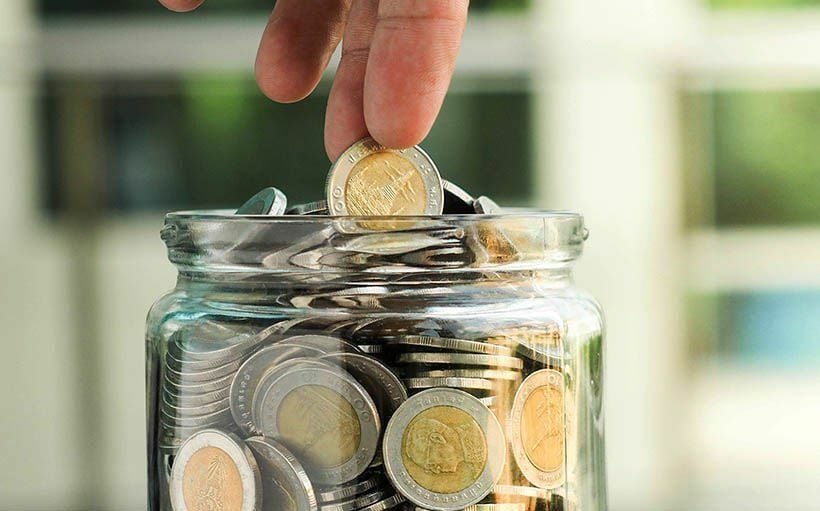 Despite rolling out Covid-19 vaccines, in which could see a faster return to pre-Covid times, Thailand's household debt is expected to keep rising. Kasikorn Research analysts say it could, in fact, reach 89-91% by the end of the year.
In a recent survey, KResearch says 10.8% of respondents could be stuck in a financial crisis. Of those who may be stuck, they indicated a drop in income, an inability to reduce expenses, and a high debt service burden per month that is exceeding 50% of their monthly incomes. This group of survey respondents is also concerned that it may not be able to provide for its basic needs in the near future.
In the 3rd quarter of 2020 and the year end, the figures were lower, at 86.6%, and 89.2% respectively. The upward trend isn't unique as loans have increased while the economy has slowed. Almost 20% of household debts now are receiving financial-aid measures from financial institutions. The Bank of Thailand says the end of 2020 say 2.79 trillion baht tied up in financial relief programmes, which is equivalent to the 20%.
Despite government handouts and stimulus measures, the third wave of the pandemic is expected to increase outstanding debt under financial-aid programmes through the end of this month, but analysts say they are likely to not be any higher than the 3rd quarter of 2020. The amount of borrowers who may need further assistance after the relief programmes end in June 2021, is expected to be high.
The Covid vaccination rollout may give more flexibility in ending lockdowns in Thailand, funneling future financial assistance to those who are in serious need. The rollout may signal a switch from the standardized measures that were previously in place for determining who qualifies for financial aid, to a more individualised debt handling policy by financial institutions.
When asked what types of assistance are needed, survey participants ranked liquidity support at the top, followed by job creation that could help them maintain a stable revenue stream. Extension of financial-aid measures ranked 3rd. The rankings, indeed, point towards respondents needing to stabilize their platform of revenue first, before needing financial help.
SOURCE: Thai Enquirer
📱 Download our app on Android or iOS for instant updates on your mobile
📧 Subscribe to our daily email newsletter
👍 Like/Follow us on Facebook
🔔 Subscribe to or Join our YouTube channel for daily video updates
Sex toys popular in Thailand despite conservative laws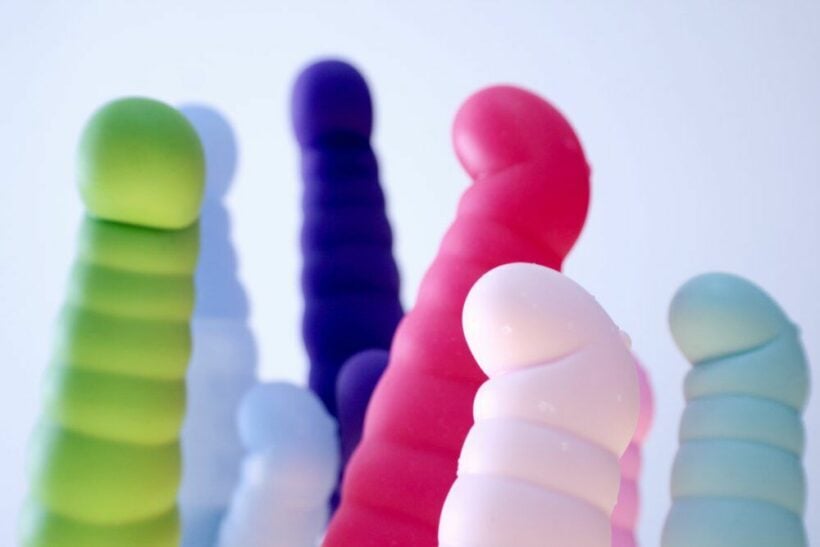 While Thailand is a conservative country with conservative laws, the underground sex trade and sex toy economy is a thriving not-so-well-kept secret. Thailand is famous for its LGBTQ acceptance and red-light districts, but many don't realise that most drugs, gambling, soliciting for prostitution, sex toys, and even vaping are against Thai law.
The customs department confiscated more than 4000 sex toys just last year, and owning or selling these toys carries a 60,000 baht fine or up to 3 years in jail. The strict laws are in place to align with the traditional Buddhist Thai society but seem very contrary to the underground sex industry Thailand is known for.
The need for sexual privacy rights and relaxed laws governing sex has been gaining popularity for years with the juxtaposition of strict laws and hedonism creating a very profitable black market. Bangkok's red-light district is estimated to be worth US $6.4 billion, and in districts like Soi Cowboy, Nana, Patpong and Silom, sex trade and sex toys are sold openly even though it violates the law. The sex industry is thought to comprise up to 10% of Thailand's gross domestic product. Then there's Walking Street in Pattaya, Bangla Road in Phuket, etc, etc.
Still, Thailand is a Buddhist country with traditionally conservative values so laws are unlikely to change anytime soon. Even sex education in Thailand is geared towards the negative consequences of sex and not open to sexual rights or embracing sexuality, according to a UNICEF report in 2016. Those who oppose decriminalising sex toys and the sex industry believe that embracing it legally would lead to a rash of sex-related crimes.
Others argue that decriminalisation would be liberating and empower women by reducing the stigma of being sexually free. It would allow a modernized view on sexual well-being. It would also likely reduce teen pregnancy rates, by removing the negativity towards those who need or use contraceptive.
Nisarat Jongwisan has been fighting for the destigmatisation and legalisation of sex toys since 2018 when she appeared on a TV program speaking out against the Ministry of Culture. She now intends to use the Thai parliamentary mechanism for creating a petition and gathering 50,000 signatures, which would allow her to submit a bill to the parliament for a vote.
With strict laws, the black market will continue to grow. While sex toys and the sex trade can be criminalized, sexual desires are not easily quashed, and people will find ways to satisfy them. Without any regulation, black markets can profit freely, selling sex toys with no concern over fair pricing or quality control. The global sex toy industry sold nearly US $34 billion dollars last year, and with continued lockdown and the closures of entertainment venues, these sales are set to only increase, even in the face of Thailand's conservative laws.
SOURCE: Vice
📱 Download our app on Android or iOS for instant updates on your mobile
📧 Subscribe to our daily email newsletter
👍 Like/Follow us on Facebook
🔔 Subscribe to or Join our YouTube channel for daily video updates