Thailand
Two Thai suspects in Taiwan's largest heroin bust on record arrested in Pathum Thani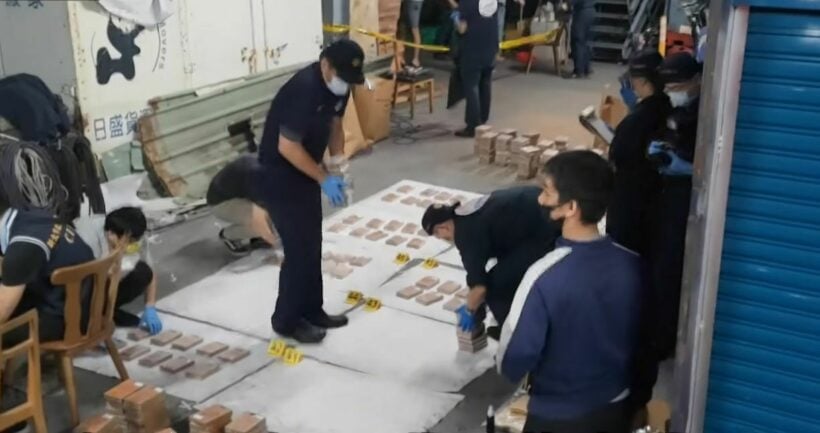 In the largest heroin bust in Taiwan on record, two Thai men were arrested yesterday for allegedly hiding hundreds of kilograms of heroin in lumber shipments and trafficking the drugs to Taiwan. Late last month, officers in Taiwan's New Taipei City reported that they found over 446.8 kilograms of heroin, with a street value of around 6 billion baht, hidden in imported wood from Thailand.
Thai authorities launched an investigation and discovered that the drugs were smuggled to Thailand from Laos. Officers say they believe the drugs were hidden in the lumber warehouse in Pathum Thani before being exported to Taiwan.
Two Thai men, who are owners of a lumber factory in Pathum Thani and work under the Royal Forest Department, were arrested yesterday for allegedly trafficking the heroin to Taiwan. Police say the men denied being involved with trafficking the heroin to Taiwan, but admitted to being hired by one of Laos entrepreneurs under investigation.
The authorities are still investigating and will search the warehouse in Pathum Thani. Both the wood in the warehouse and the one from Taiwan will be examined. Officers added that this is a major transnational crime, and there are five more suspects in this case, one of them is the Lao entrepreneur who hired the men at the Thai lumber warehouse.