Thailand's #BestofTweets 2020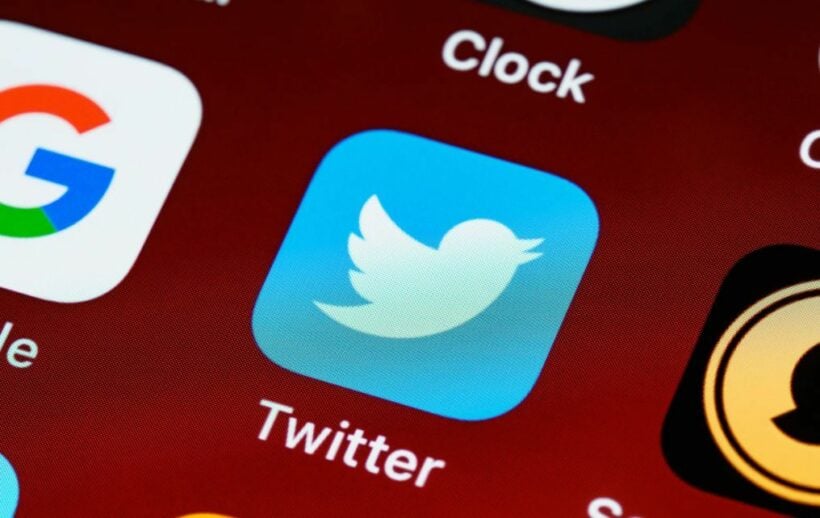 The following is a statement from Twitter announcing the winners of the social media company's #BestofTweets 2020 Thailand awards.
2020 has been a year of disruption and disconnect across economies, industries, and communities. For marketers, there's never been a more challenging year. Campaigns, events, and creative shoots had to be moved online, postponed, or cancelled, tearing up a year's worth of pre-planned concepts and strategies.
Despite these challenges, the real time nature of Twitter provided a space for brands to step up and take action to inform, support and entertain people. Whether they're tapping into Twitter's conversational insights, creating a meaningful connection with their communities or using Twitter's product suite to completely revamp their launch plan, marketers across Southeast Asia, and especially in Thailand, displayed tenacity and creativity in using Twitter to help their brand stay agile and relevant this year.
In recognition of this extraordinary work, and as we reflect on the toughest of years, Twitter is today introducing its #BestofTweets 2020 Thailand Awards to celebrate and applaud the brands that broke through the chatter to create standout campaigns.
1. Best Campaign for Driving Positive Change in Society
In a time of uncertainty, people look for reasons to be optimistic and positive. More are choosing brands based on the positive impact they have on society, and they value brands that articulate their ideals and act on them. This award celebrates the brand that used their position to affect positive societal change via Twitter, and is awarded to Colgate Thailand (@ColgateTh) for its Colgate Smile campaign. The campaign invited Thai people to smile, be optimistic and believe in the power of positive thinking. They released three videos featuring three Thai personalities whose life stories inspired positivity. What stood out about this campaign was Colgate's ability to align the purposeful and uplifting message with what the brand stands for, a great smile; while also engaging with with people around the campaign hashtag (#ยิ้มสู้) which in turned generated lots of positivity and brand love.
ตัวตลกที่โดนดูถูก
คนที่ไม่เหมาะในหน้าที่
หรือครูที่เลือกเป็นรอยยิ้มให้กับนักเรียน
มาชมเรื่องราว "ยิ้มสู้" จากชีวิตจริงของ "ครูบอลลี่"
ที่ก้าวข้ามพลังลบจากที่ถูกคนอื่นตีตรา
ยืนหยัดเข้มแข็งกับสิ่งที่ทำ
เป็น 'ครู' ให้ดีที่สุดในแบบของตัวเอง…เพื่อนักเรียน#ยิ้มสู้#คอลเกตpic.twitter.com/el3DhxXrJG

— Colgate TH (@ColgateTh) October 8, 2020
2.Best Brand Voice
In an exceptionally challenging business environment, this award aims to celebrate the brand that has consistently and strategically been able to define and leverage their own voice. Lay's Thailand (@laysthailand) did just that with their Lay's Togetherness campaign. Recognising that Thais have been spending more time with family this year, Lay's Thailand launched a campaign built on the concept of "Togetherness," showing how Lay's is part of many activities and moments between family members and loved ones.
เปิดเลย์ไว้ ระวังโดนเนียน! ความอร่อยที่ยากจะอดใจไหวต้องมาร่วมจอยสักหน่อย #มีเลย์มีเรามีรสชาติ
ช้อปเลย์: https://t.co/P7q1ZNe0eLpic.twitter.com/t5L2lKGYuW

— laysthailand (@laysthailand) July 29, 2020
3. Best Use of Video
With the consumption of video content continuing to rise, online video marketing is a key component of every savvy brand's marketing strategy. Executing a campaign that successfully leveraged the power of video through three unique video creatives, Sunsilk Thailand (@SunsilkThailand) are the winner of this award for their #SunsilkDryshampoo campaign (#ทิ้งมันแล้วมูฟออน). As part of the campaign, Sunsilk educated potential consumers on how to use the product and spotlighted the product's standouts while achieving high views and engagement during the launch.
ใหม่! สเปรย์คุมมัน แค่ฉีดฟรื๊ดดดเดียว ผมก็หายมันทันที มั่นใจ ไม่ทิ้งคราบขาว#สเปรย์คุมมัน#คุมมันทั้งวันสดชื่นทันที#Sunsilk#Dove#Clear#Tresemmé

— SunsilkThailand (@SunsilkThailand) February 1, 2020
4. Best Campaign that Drove Community Participation
Celebrating the brand that created an exceptional campaign to engage with their community and audience on Twitter, this award is special and is only awarded in the Thai market. The winner of this award is Eucerin Thailand (@EucerinThailand) for their #AskEucerin campaign. Going outside of the box, Eucerin Thailand launched a "consultation hub" accompanied by eight episodes on Twitter, and people were able to consult Eucerin about skin problems using the hashtag #AskEucerin, or by replying under one of their threads. Prompt responses and personalized recommendations helped the campaign deliver outstanding engagement with a 2X higher engagement rate against benchmarks, and many Tweeting to express their love for Eucerin.
✨อยากมีผิวโกลว์ใสไร้จุดด่างดำ ต้องทำยังไง?

เคลียร์ทุกข้อสงสัย เผยผิวกระจ่างใสอย่างตรงจุดจากผู้เชี่ยวชาญ ด้านล่างนี้ค่ะ

??‍⚕ หรือมาปรึกษาปัญหากับผู้เชี่ยวชาญเพิ่มเติมที่ Live Chat คลิก https://t.co/AhOEQ5g9QU#Eucerinthailand#DoubleBoosterSerum#สาวกยูเซอรินpic.twitter.com/Xk3P0SCUVo

— EucerinThailand (@EucerinThailand) October 19, 2020
5. Most Tweeted about Brand
Everybody's lives have been impacted in some way this year. There has been huge changes in lifestyles during #StayHome and with the rapid growth of eCommerce. As a result, it is not surprising to see brands such as Shopee Thailand (@ShopeeTH), Netflix Thailand (@Netflixth), Lazada Thailand (@LazadaTH), LINE TV (@linetvth), Grab Thailand (@GrabTH) and JOOX Thailand (@JOOXTH) resonate more than ever with people on Twitter this year. To be the most talked about brand on Twitter you need to have a deep understanding of culture and the ability to tap into "what's happening," as well as be creative and execute bold marketing campaigns that are worth talking about. This year's Most Tweeted about Brand on Twitter in Thailand isAIS Thailand (@AIS_Thailand).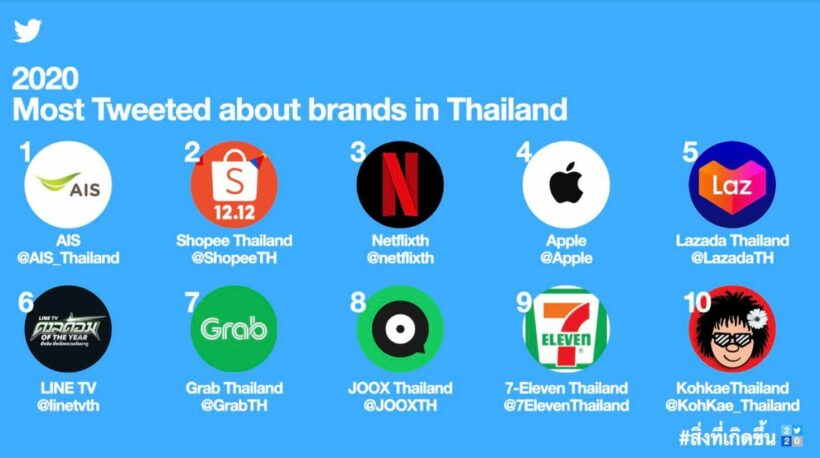 6. Best "Launch" on Twitter
When trying to launch something new in 2020, brands faced unique challenges. While some launches were pushed back or paused temporarily during the pandemic, many brands showed that it is indeed possible to launch successfully during a downturn as they creatively leveraged Twitter to introduce new products, brands, messages and campaigns.
Giving a master class in "Launching" on Twitter, the stand out brand and this year's winner of "Best Launch on Twitter" is AIS Thailand (@AIS_Thailand) for their #AIS5Gที่1ตัวจริง campaign (#AIS5GTHNo1Network).
Following Twitter's launch best practices, AIS Thailand teased the launch with a video to get people on Twitter talking. They then built on the hype during launch day with Twitter's takeover products, Promoted Trends Spotlight with First view, to build massive awareness. To supercharge conversations surrounding the launch AIS leveraged Twitter's custom brand emoji solution, and they sustained conversation surrounding the launch with several videos featuring campaign ambassadors, K-Pop Idols Bam Bam and Lisa, to drive traffic to its website.
กำหนดอนาคตของคุณเองกับ
AIS 5G THE FUTURE IS YOURShttps://t.co/xJJscIqKgU#AIS5Gที่1ตัวจริงxBAMBAMLISA#BAMBAM#GOT7#LISA#BLACKPINKpic.twitter.com/lWQZay5uFZ

— AIS (@AIS_Thailand) June 24, 2020
7. Best Connection to Culture
Celebrating the brand that used "cultural moments" to participate in and/ or lead a conversation on Twitter, the winner of "Best Connection to Culture" is Kasikorn Bank (@KBank_Live) for their cultural connection to #Kpop. #KpopTwitter is huge in Thailand and to connect with this passionate community, KBank partnered with the world-renowned K-Pop girl group, BLACKPINK, for the launch of their new debit card – KBank x BLACKPINK Debit Card. With a deep cultural understanding of K-Pop fandom, KBank was able to successfully connect with the young, passionate, leaned-in #Kpop audience on Twitter. Driving engagement during the launch with a custom Blackpink-themed emoji, KBANK were seen as authentic and relatable through their engagement with K-Pop fans and Blackpink's fan community, the Blinks.
ชีวิตที่อยากใช้ ออกไปพร้อมกับ BLACKPINK พิเศษสุดๆ บัตรเดบิต #KBankxBLACKPINK BLACK EDITION รับฟรีธีม BLACKPINK ใหม่ เพียง 350 บาท

เพิ่มเติม ? https://t.co/grX1Zha1Nb#ใช้ในชีวิตที่เชื่อ#DoWhateverYouBelieve#KBank#KBankLivepic.twitter.com/NoLsUiJNru

— KBank Live (@KBank_Live) August 3, 2020
8. Best #OnlyonTwitter
Recognising the brand that best leveraged the creative canvas of Twitter in 2020, this year's "Best #OnlyonTwitter" award goes to Watsons Thailand (@WatsonsThailand) for their #ชิ้นที่สอง1บาท campaign (#2ndItemAt1Baht).
Creativity was central to the campaign's strategy with multi-photo Tweets that combined four photos into one large photo with promotions. When launching, Watsons Thailand did so with a custom emoji and Promoted Trend Spotlight, owning the moment and driving conversation around the campaign. Watsons Thailand also worked with Key Opinion Leaders to further drive awareness of the campaign and conversations around it.
กลับมาแล้วจ้า! #ชิ้นที่สอง1บาท ครั้งสุดท้ายของปีนี้ เริ่มแล้ววันนี้ที่วัตสันทุกสาขาและวัตสันออนไลน์

⭐ เริ่ม 20 ส.ค. 63 – 30 ก.ย. 63
⭐ ช้อปออนไลน์ https://t.co/Sue23m05yi#โปรวัตสัน#รีวิววัตสันpic.twitter.com/YXXpDwkU6Z

— Watsons Thailand (@WatsonsThailand) August 20, 2020
"In this time of upheaval, there was no rule book to go by, or tried and tested method to keep audiences engaged. Instead, brands and marketers have had to roll with the punches and learn as the year evolved. This meant really listening to and connecting with their communities, before reaching out in an authentic and genuine way. We've been humbled and inspired by how brands throughout the region have leveraged Twitter to tap into conversations and cultural moments. And as we look to the New Year, it's clear that community building will only increase in importance," said Arvinder Gujral, Managing Director, Southeast Asia, at Twitter.
These award winners have shown that great campaigns may start with a creative idea and be propelled with a strategic Tweet or more. Perhaps, making meaningful connections with audiences is also the way to go for brands as the world enters 2021. To the brands who carried on and stood out victorious, Tweet on!
Keep in contact with The Thaiger by following our Facebook page.
Never miss out on future posts by following The Thaiger.
PM instructs Samut Sakhon officials to check employers are not hiring illegal workers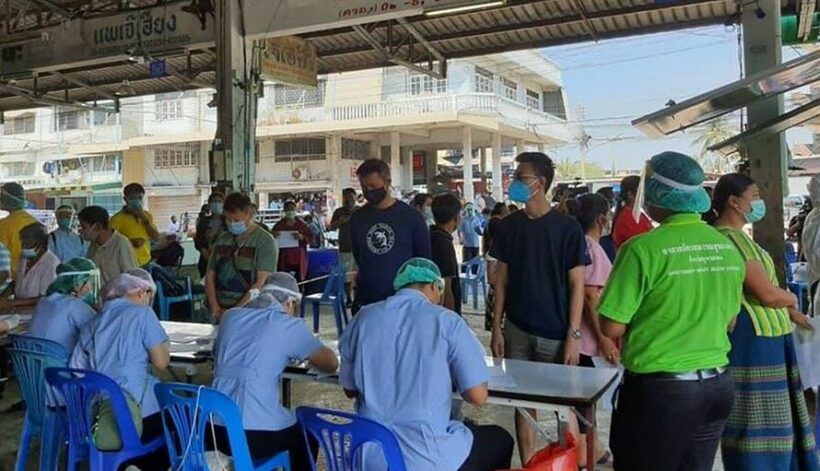 With the number of Covid-19 infections among migrant workers in Samut Sakhon failing to go down, the PM has instructed officials to make sure companies are not still hiring illegal workers. Prayut Chan-o-cha spoke to deputy governor Surasak Pholyangsong by video conference from Government House yesterday.
The central province of Samut Sakhon is considered the epicentre of Thailand's second wave of Covid-19, following an outbreak at a fish market last month. The resurgence is linked to migrant workers who were smuggled into the Kingdom illegally, bypassing health checks and the mandatory quarantine requirement. Samut Sakhon's own governor, Veerasak Vijitsaengsri, has tested positive for the virus and remains under hospital care.
According to a Bangkok Post report, the PM has acknowledged the work carried out by provincial officials since then, which includes active tracing and testing, health screening, closing "high-risk" venues and preparing field hospitals for quarantine and treatment. In yesterday's call, he instructed Surasak to ramp up travel restrictions within the province and implement measures to prevent more illegal migrants from entering.
Although Surasak has announced the re-opening of the seafood market on January 27, Public Health Minister Anutin Charnvirakul has sounded a note of caution, saying officials must guarantee that the facility is completely Covid-free. He adds that once the situation improves in the 28 "strictly controlled" areas, restrictions can be eased.
The government's Covid-19 task force continues to monitor the situation in neighbouring countries, noting with concern the escalating cases in places like Malaysia. The Centre for Covid-19 Situation Administration is calling on all Thai citizens living near border areas to be vigilant and check for illegal border crossings. All migrant workers are required to undergo Covid-19 tests and provide details of their travel history.
In other news, the president of the Association of Entertainment Professionals is pleading for government assistance on behalf of entertainment venues and business operators affected by Covid-19 restrictions and closure orders. Khathawut Thongthai has called on Natthaphol Nakpanich, secretary-general of the National Security Council, to provide debt relief and soft loans. He is also requesting permission for venues in provinces that have gone 28 days without a local case to be allowed to re-open and for concerts to be given the go-ahead in these provinces.
SOURCE: Bangkok Post
Keep in contact with The Thaiger by following our Facebook page.
Never miss out on future posts by following The Thaiger.
Covid-19 tests are not required for visa extensions – Phuket Immigration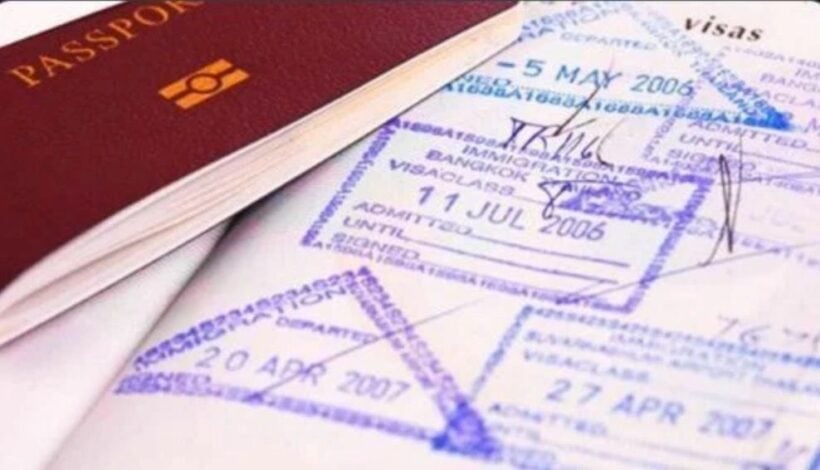 No… you don't need a Covid-19 test to extend your visa or apply for a work permit, according to Phuket Immigration. While multiple Covid-19 tests are required for people arriving in Thailand and undergoing quarantine, foreigners who have been in the country do not need to be tested.
The local immigration deputy chief Nareuwat Putthawiro spoke with Phuket News, debunking some rumours that were shared on social media saying Covid-19 tests could soon be required when extending visas or applying for work permits.
"We do not require any medical documents for an application to renew a visa, because there are few foreigners' movements outside Phuket. Most of them live and work in Phuket, and have done so before the new wave of Covid-19… So they do not have to worry about it. Everything is still the same."
Medical exams are required for most work permit applicants. The exams include a brief screening and a blood test for syphilis. At the moment, a Covid-19 test is not required for work permit applicants, although it certainly could be in the future.
"We have not received any notices about Covid-19 requirements for processing applications to renew visas. If we do receive any such orders, we will let the public know."
SOURCE: Phuket News
Catch up with the latest daily "Thailand News Today" here on The Thaiger.
Keep in contact with The Thaiger by following our Facebook page.
Never miss out on future posts by following The Thaiger.
Record number of tourism firms quitting Covid-ravaged sector for good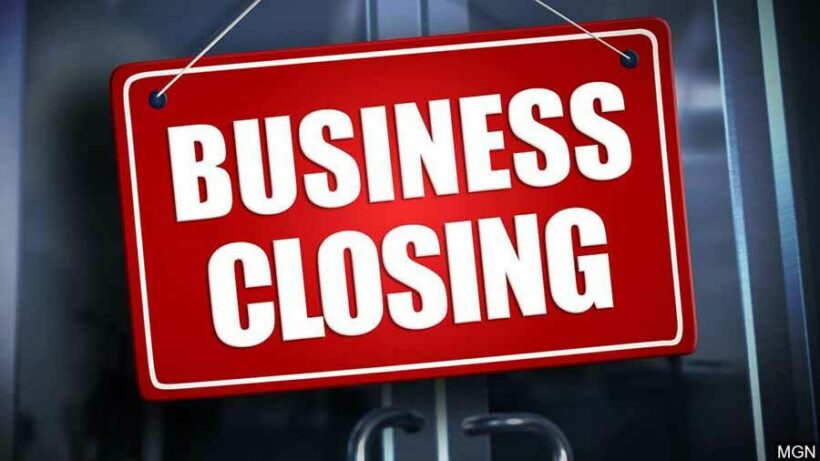 As the devastating economic effects of Covid-19 restrictions persist, a record number of Thai tourism operators are quitting the sector for good. The number of tourism firms surrendering their licences peaked last month, and around 70% of outbound agents have shut up shop indefinitely. The final nail in their collective coffin has been the Covid-19 resurgence, which originated in a seafood market in the central province of Samut Sakhon and has now spread to over 60 provinces.
The president of the Thai Travel Agents Association says around 10% of outbound tour operators have returned their licences to the Tourism Department. Suthiphong Pheunphiphop says 2,598 tourism operators have left the sector for good, unable to survive having no international tourists for nearly a year now. He says the last quarter of 2020 saw the highest number of companies de-registering, at 765. Of those, 293 quit last month.
Suthiphong says domestic tourism may pick up again by April, but this depends on how effective the government is at bringing the second wave of the virus under control. He adds that with the arrival of spring in many parts of the world in the coming months, global infections may fall, but it's still a waiting game.
"Operators have to wait and see how things turn out in June The outlook for the outbound market is the most difficult to predict as the industry faces highly uncertain factors such as vaccine efficacy and policies in each destination to allow the flow of tourists."
The TTAA says that in 2019, 11 million Thai tourists spent 430 billion baht on overseas trips. Last year, that plummeted to 1 million spending 50 billion baht. The association has postponed the Thai International Travel Fair, which was due to take place in February. It is now scheduled for August 26 – 29.
According to a Bangkok Post report, the Tourism Minister Phiphat Ratchakitprakarn will meet Labour Minister Suchart Chomklin this week, in order to discuss a co-payment scheme to protect those employed in the tourism industry. It's understood the proposal is to subsidise 50% of monthly salaries, up to a maximum of 7,500 baht per employee.
SOURCE: Bangkok Post
Keep in contact with The Thaiger by following our Facebook page.
Never miss out on future posts by following The Thaiger.