Thailand News: Tourists should be warned – expert; Olive branch to militants; Match-fixing allegation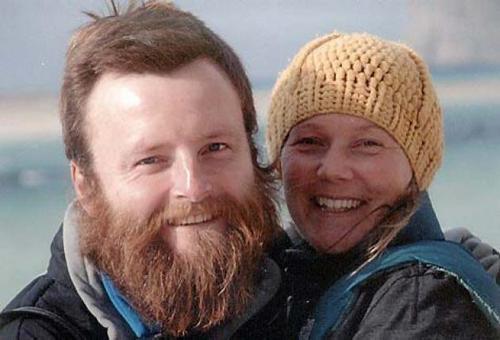 PHUKET MEDIA WATCH
– Thailand news compiled by Gazette editors for Phuket's international community
Warn tourists about Thai driving habits, expert says
Phuket Gazette / The Nation
PHUKET: It is time for all foreign tourists to be informed frankly about how to travel safely in Thailand, an expert on accident analysis urged yesterday.
"They should know that travelling in Thailand is often different from their countries," Assistant Prof Thaweesak Taekratok from the Crash Scene Investigation Project at Naresuan University said.
"A handbook should be distributed to guide each of them. We have to warn them of the improper or risky driving behavior of Thai motorists, risky areas on roads and how rescue workers and medical officials assist with injuries.
"Doing this could not be considered damaging to the country's image. You have to compare the effect from warning visitors about the facts before accidents occur, and when relatives of dead tourists begin digging up [details about] Thailand's traffic problems and bringing them before the foreign media. Which one would cause the worst impact?" Thaweesak said.
He said his team found many foreigners injured in traffic accidents thought all Thai motorists must stop at a red light, but when they did that they had a collision. English communication problems by medical officials and rescue workers also led to misunderstanding among tourists. "So, they need to be informed in regard to accidents," he said.
Meanwhile, relatives have not yet claimed the bodies of a British couple cycling around the world killed in a Thai crash last week.
Mark Kent, UK ambassador to Thailand said: "We are providing consular assistance on this tragic case. The FCO travel advice for Thailand has a section on road travel. This advice highlights the issues around road safety in Thailand. You can find it on our website," he said (click here to visit site).
Ministry of Foreign Affairs deputy spokesman Chakkrit Sriwalee said the ministry had informed the UK embassy in Bangkok about the deaths of the couple and asked it to contact their relatives.
"Some foreign news agencies have reported in a way that might make people think roads in Thailand are not safe. The government is concerned that it might hurt the country's image. We are preparing to find measures to prevent accidents and promote road safety including providing English language traffic signs," he said.
Police charged Worapong Sangkawat, 25, the pickup driver who crashed into the couple, with reckless driving causing death.
Piyamarn Techapaibul, president of the Tourism Council, said the accident had had no impact on tourism here. In the long term, she said it would make little impression as readers understood it was an accident. But she accepted accidents with bicycles and motorcycles were national concerns. The country saw many road deaths, not only among Thais but also foreign tourists.
The government should look for ways to boost road safety. It should keep the roads safe for every life, especially as a rising number of foreign tourists are coming here.
Thaweesak also urged Thai people to improve their driving.
Govt offers an olive branch to militants
Phuket Gazette / The Nation
PHUKET: The government yesterday offered an olive branch to Muslim militants in the far South – despite a spate of insurgent attacks on the weekend, saying it plans to replace enforcement of the Emergency Decree with the more lenient Internal Security Act (ISA).
National Security Council Secretary-General Lt General Pharadorn Phatthanathabutr and Fourth Army Area Commander Lt General Udomchai Thammasarorat said enforcement of the ISA would allow insurgents to enter a plea bargaining scheme under Article 21 of the internal security law.
The measure, they said, would eventually lead to peace in the deep South. The two spoke to reporters after security agencies held a meeting with Prime Minister Yingluck Shinawatra at the Government House to discuss the situation in the strife-torn southern border provinces.
The meeting was held before Yingluck's visit to Malaysia next Thursday. The meeting followed insurgents' stepped-up attacks, which were seen as retaliation for the killing of 16 insurgents last Wednesday morning (click here for article). The insurgents were killed while on their way to attack a marine base in Narathiwat.
Despite stepped-up attacks on the weekend, the Army chief and national police chief assured the prime minister the situation was under control, Pharadorn said.
Pharadorn said the meeting agreed to enforce the ISA instead of the Emergency Decree on Public Administration in a State of Emergency (2005), which was enforced in the three southern border provinces.
Pharadorn said the meeting was told the ISA enforcement would focus on the use of Article 21 to allow insurgents to enter the plea bargaining scheme in line with the government's policy to tackle the southern violence through peaceful means.
He said the prime minister supported the plan to apply Article 21 of the ISA.
In October, the plea bargaining scheme under Article 21 was enforced successfully for the first time after a provincial court in Songkhla freed two convicted insurgents after six months of re-education.
Pharadorn said during Yingluck's visit to Malaysia, he would make preparations for the prime minister to talk with the neighboring country on security cooperation regarding the three southern border provinces and the issue of dual citizenship of Malay-speaking residents in the provinces.
When asked if enforcement of the ISA would run against the current situation, given insurgents have stepped up attacks, Pharadorn replied: "The situation seemed [like increased violence] – but when we considered the attacks closely, the situation was not so [extreme]. The attacks in Pattani over the weekend involved the use of firebombs to intimidate people into not cooperating with the authorities."
Pharadorn said the insurgents resorted to intimidation because more local residents were cooperating with authorities.
Earlier, Deputy Prime Minister Chalerm Yoobamrung proposed the imposing of a curfew to deal with the stepped-up attacks but Cabinet agreed with the NSC's proposal to cancel the curfew plan, which had been dropped after a similar meeting last week.
"The government's measure is clear. We focus on the peaceful way [of seeking a solution]. We open a venue for them to come and hold talks," Pharadorn said, adding that some 90 insurgents had already surrendered and might be allowed to enter the bargaining scheme.
Udomchai explained that talks would be unofficial, as the government could not hold official negotiations with insurgents. He said the government was using all legal moves and human rights measures to try to improve the situation. Enforcement of Article 21 would allow the insurgents to be pardoned in line with the human rights measures, while the insurgents were continuing to use violence. Local residents would become fed up with the insurgents and turn to cooperate with the authorities.
"Now, we h
— Phuket Gazette Editors
Want more from the Thaiger family?
📱 Download our app on Android or iOS for instant updates on your mobile
📧 Subscribe to our daily email newsletter
👍 Like/Follow us on Facebook
🔔 Subscribe to or Join our YouTube channel for daily video updates
Closure order in Bangkok set until May 31, restaurants can now offer dine-in services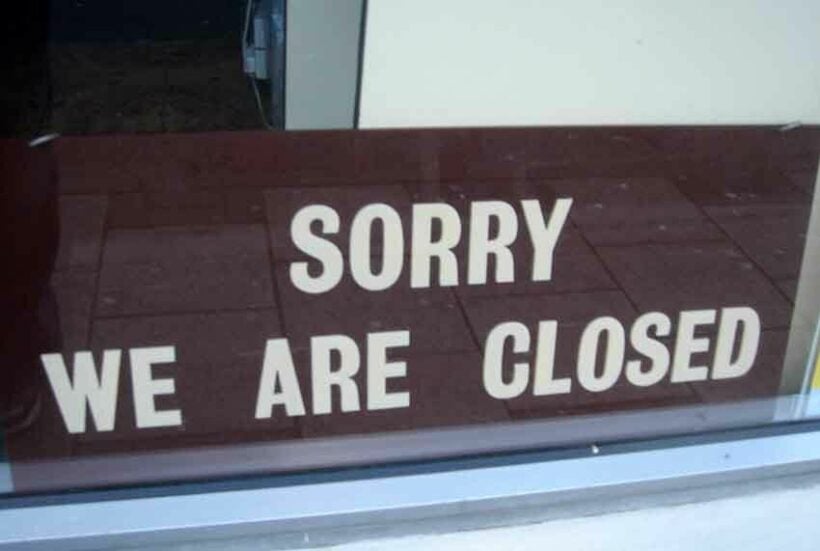 To control the spread of Covid-19 in Bangkok, where more than 28,000 people have tested positive for the virus in the latest wave of infections, the closure order in the capital has been extended a second time, now set to be in place until May 31.
While many entertainment and recreation businesses and venues are ordered to remain closed, some restrictions have been relaxed. Restaurants can now offer dine-in services, but only until 9pm. Restaurants can still offer takeaway services until 11pm.
Businesses and venues that must remain closed include…
Educational places including schools and tutoring centres

Entertainment venues including pubs, bars, karaoke venues and nightclubs

Massage parlours and spas

Recreation and amusement businesses and places including cinemas, theatres, water parks, amusement parks, playgrounds, zoos, skating rinks, billiard halls, bowling alleys, arcades, internet cafes, public parks, gardens

Fitness and sport venues and businesses including public swimming pools, gyms, boxing stadiums, dance studios, golf courses

Care centres such as nurseries, childhood development centres and elderly care centres (with the exception of overnight stays.)

Museums and public libraries
Other restrictions include…
Shopping centres can remain open until 9pm.

Convenience stores and other 24-hour shops must be closed from 11pm to 4am.

Events over 20 people must have permission from the government with a disease control plan.

Face masks are mandatory in public places. Violators face a 20,000 baht fine.
SOURCE: TAT
Want more from the Thaiger family?
📱 Download our app on Android or iOS for instant updates on your mobile
📧 Subscribe to our daily email newsletter
👍 Like/Follow us on Facebook
🔔 Subscribe to or Join our YouTube channel for daily video updates
Thai tourism minister re-iterates Phuket's re-opening on July 1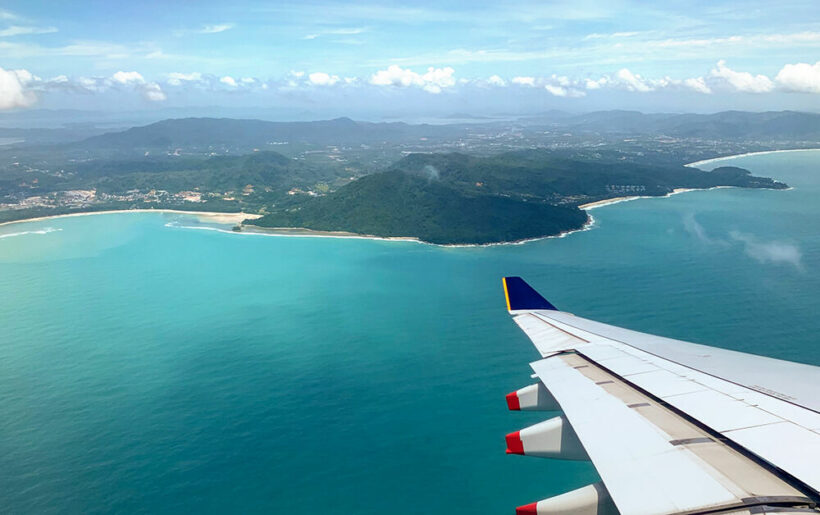 The Thai government has again reiterated its plan to reopen Thailand, specifically Phuket, to foreign tourists and travellers. The southern island province, under the so-called "sandbox" plan, is Thailand's pilot program for re-opening the country to general travel by July 1… just 6 weeks away.
The government has consistently said that the island's residents will have to be 70% vaccinated by the start of July before the re-opening can happen. With a current vaccination success of 22%, the island is certainly a long way ahead of the rest of the country but still a long way from its 70% target.
The National News Bureau, the voice of the Thai government, reports that the Tourism and Sports Minister, Phiphat Ratchakitprakarn, is "urging" Phuket officials to achieve the vaccination target next month.
The media release says… "The provincial administration and the private sector have developed plans to prepare for the reopening in all respects, while creating more awareness and understanding with the local people. Thus, the reopening will be safe and help drive the economy forward."
Far from providing "awareness and understanding with the local people", Phuket officials have been opaque about vaccination roll out programs. The island's foreign population, estimated to be around 40,000 people, or about 10% of the total population, are none-the-wiser today about their prospects to secure a place in the island's vaccination queues.
Last week Phuket residents, with a local and current work permit, were told they would be able to register for vaccination. So far that process has not proceeded.
There is also a hard rump of Thais who have stated in numerous polls, that they remain unwilling to accept a vaccination. This includes thousands of candid posts on social media where fear or mistrust over the Sinovac vaccine from China is plain to see. The island also has a large Muslim population where some community leaders have already expressed some doubt over recommending vaccination to their adherents.
But, even today, the second roll out has begun on the island for Thais who registered on the Mor Prom app since the start of May, so things are progressing. An area has been put aside at the island's Central Floresta shopping centre for registrants.
The 'reopening to tourists' on July 1 isn't without restrictions. People arriving by air will not be open to "countries where COVID-19 is widespread, or tourists without a vaccination certificate". That list hasn't been fully detailed although Thailand has a ban on people arriving from at least 4 countries – India, Pakistan, Bangladesh and Nepal.
"…visitors who travel by air must provide documents to prove that they have received both Covid-19 vaccine doses. They are required to undergo rapid antigen tests, or reverse transcription polymerase chain reaction (RT- PCR) tests, at their place of origin, and to register on www.gophuget.com and the MorChana application."
The MorChana app tracks the location of an individual whilst their phone is turned on with the data turned on as well.
Without specifically mentioning quarantine in the media release, it is understood that quarantine will be waived for international travellers who have have been fully vaccinated. Other specific paperwork requirements have not been announced at this stage… with 6 weeks to go to the international re-opening.
For domestic traffic, arriving in Phuket by road (as of May 17), "…people who do not have a certificate of vaccination and have not taken a swab test will have to undergo a 14 day quarantine. If they plan to spend only 3 days in Phuket, they are required to stay in home quarantine for the 3 days."
Phuket is still experiencing new daily infections
SOURCE: National News Bureau of Thailand
Want more from the Thaiger family?
📱 Download our app on Android or iOS for instant updates on your mobile
📧 Subscribe to our daily email newsletter
👍 Like/Follow us on Facebook
🔔 Subscribe to or Join our YouTube channel for daily video updates
Thai government expects to open vaccine registration to foreigners by August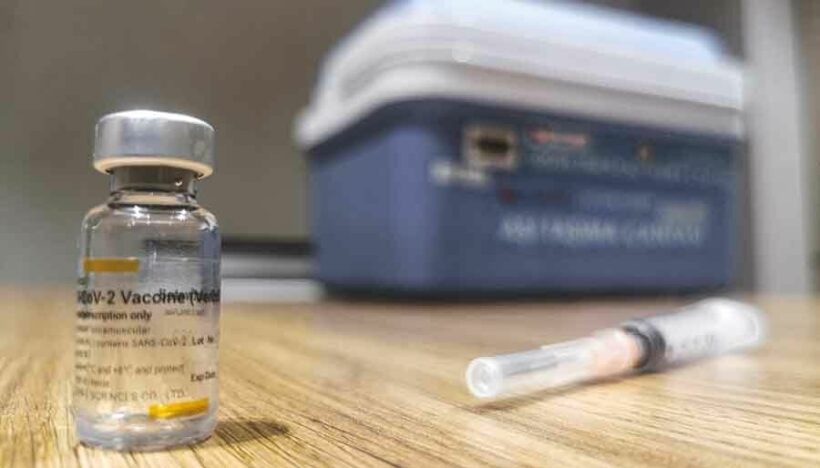 A Health Ministry spokesperson has confirmed that foreigners living in Thailand should be able to register for Covid-19 vaccination by August. Ratchada Thanadirek says the government is working on a dedicated registration platform for foreign nationals living in the Kingdom, which it's hoped will be ready in 3 months' time.
Meanwhile, Thai Visa News reports that vaccine registration for Thais has been extended to those aged between 18 and 59 years old, who can now sign up from May 31. Registration had initially been limited to Thai nationals over the age of 60, as well as those with underlying health conditions. However, the third wave of the virus means registration for younger Thais has been brought forward from July.
Thai nationals can register for vaccination through the Mor Prom platform or the Mor Prom Line account. They can also register at government hospitals. According to Ratchada, the vaccines that will be used in the government rollout will primarily be AstraZeneca, manufactured in-country by Siam Bioscience.
However, she points out that there are 3 other vaccines that have been approved by the Thai Food and Drug Administration. They are the Chinese-made Sinovac, the single-dose Johnson & Johnson vaccine, and the vaccine from US manufacturer, Moderna. The latter is expected to be available for purchase at private hospitals, although there has been no confirmation of when supplies might arrive.
SOURCE: Thai Visa News
Want more from the Thaiger family?
📱 Download our app on Android or iOS for instant updates on your mobile
📧 Subscribe to our daily email newsletter
👍 Like/Follow us on Facebook
🔔 Subscribe to or Join our YouTube channel for daily video updates