Thailand News Today, Friday, March 13, 2020 – Daily TV News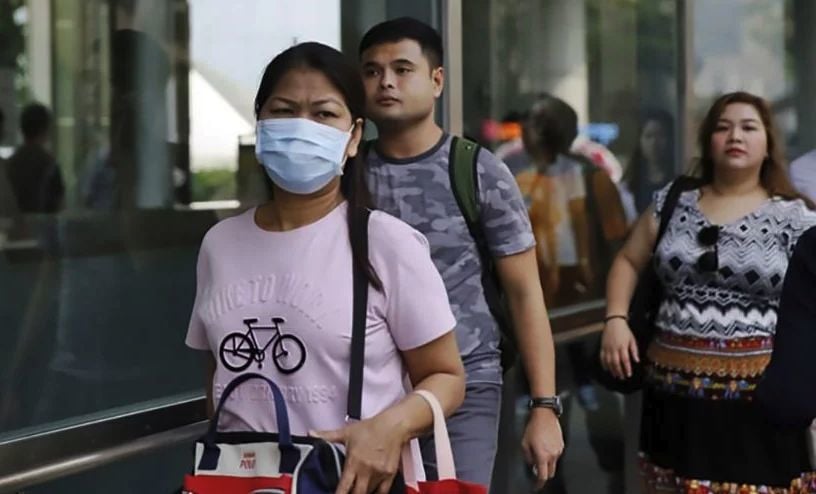 Thai health minister has a slash at 'dirty farang'
Thailand's Public Health Minister Anutin Charnvirakul is at it again making public disparaging and xenophobic comments about 'white' foreigners (farang).
This time he's warned his fellow Thais about the foreigners fleeing their own countries for the 'safe haven' of Thailand.
"Today I visited Chiang Mai and noticed that there are almost no Chinese tourists. All you see are 'farang'. Not only that, but 90% of Thais are wearing masks. However, none of the farang are wearing masks This is the reason our country is being infected all around. We should be more careful of the farang than Asians."
"At the moment it is winter in Europe and farang come to Thailand to hide from the disease. Many farang dress dirty and don't shower. As hosts we have to be very careful."
Last month the Minister was pilloried for his other racist comments about white foreigners when he said "They need to be kicked out of Thailand!"… when they weren't wearing face masks at a PR event at the Siam BTS station.
"Little ghosts" going home
Some of the Thai nationals dubbed "phee noi" (little ghosts), who recently returned from South Korea and were quarantined at a naval base in Chon Buri's Sattahip district are today being sent back to their hometowns.
Public Health Ministry and Royal Thai Navy officials agreed this week that many of the migrant workers can be released. Reuben Tuck reports…
(Reuben audio)
Thailand confirms five new coronavirus cases
The Public Health Ministry confirmed five new Covid-19 coronavirus cases this morning in its daily press briefing.
The new cases take the total number of infections in the country to 75 since January. 34 patients have recovered and been discharged from hospital. Yesterday there were 11 new cases announced and the day before, 5.
Thousands laid off, millions of baht lost as Chiang Mai elephant camps close
Elephant businesses in Chiang Mai and elsewhere in Northern Thailand are being wiped out in their dozens by the Covid-19 coronavirus outbreak.
Most have closed their doors and laid off thousands of staff. Those that remain open are haemorrhaging money, according to local operators. The chairman of Mae Taeng Elephant Camp and a spokesperson for the industry, says 85 of Chiang Mai's 94 camps and parks have shut down.
"We used to have 1,000 tourists a day. Now there are 50 Thais or Europeans. Break even would be 400."
Thai Airways president and Suvarnabhumi chief resign
Two of Thailand's most prominent aviation bosses have thrown in the towel, citing the Thai government's bungling of the Covid-19 coronavirus situation.
Both resignations happened yesterday. The president of Thai Airways resigned yesterday afternoon. That corporate bombshell was closely followed by the resignation of the director of Suvarnabhumi International Airport. At this stage the Thai government has not responded to the high profile resignations.
Both Thai Airways and Suvarnabhumi have been on the frontline of managing the government's botched implementation of travel restrictions, punctuated with changes of mind and reversals of policy announcements relating to travel restrictions and quarantine requirements. The situation has caused a messy blancmange of ministerial announcements, contradictions, non-clarifying clarifications and confusion for domestic and international travellers.
The Director of Suvarnabhumi airport says his decision was to take personal responsibility over the escape of 80 workers from South Korea from a health checkpoint at the airport last week.
Soldiers sent to fight forest fires in the North
With Chiang Mai again declared the world's most polluted city today, and with air quality worsening across northern Thailand, soldiers from Royal Thai Army 3rd Army Region have been deployed to detect and fight forest fires.
Forest fires and agricultural burning, both in Thailand and neighbouring Cambodia, have created extremely poor air quality levels.
The newly deployed fire-fighting rangers are being sent to fire-prone areas around Chiang Mai, Chiang Rai and Lampang. They will be patrolling for fires and arrest anyone they find starting them.
Local media report that 456 hot spots were found across Chiang Mai Province this morning alone.
Keep in contact with The Thaiger by following our
Facebook page
.


Can't get enough Thaiger? Try Thaiger Radio @ 102.75FM with music, weather, traffic, news & local programming or view some Thailand Top 10s lists.

Read more headlines, reports & breaking news in Thailand. Or catch up on your Thailand news.

Thailand News Today – Wednesday, April 8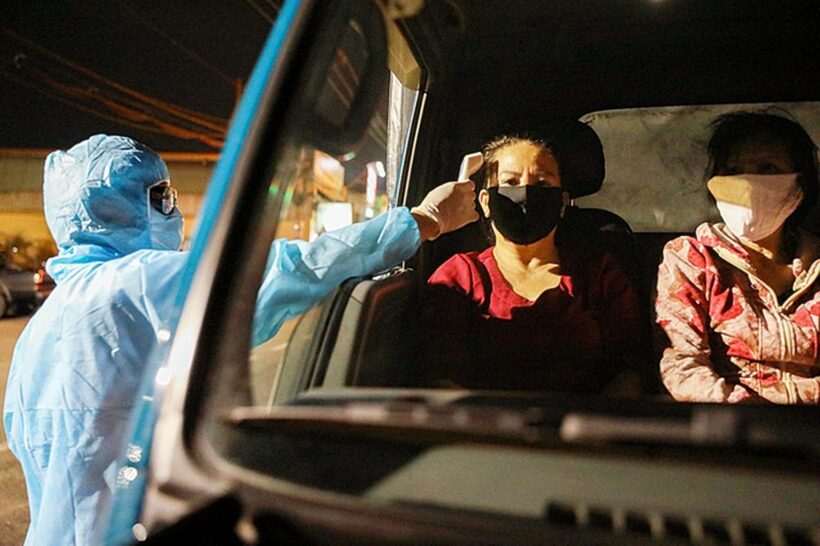 111 new Thai coronavirus cases. 3 more deaths, all foreigners
111 new confirmed cases of the Covid-19 coronavirus have been announced today. 
Of the 111 cases announced today, 69 got the virus from contact other infected people, while 42 were those returning from a religious festival in Indonesia.
Phuket is the province with the highest percentage of active Covid-19 cases, nearly 40 people per 100,000 population, while Bangkok has a rate of 21.6 people per 100,000.
A total of 889 people have recovered from the virus in Thailand.
Over half returning from Indonesia tested positive with Covid-19
42 of the 76 Thais who returned from Indonesia last Monday have now ended up testing positive as Covid-19 patients.
Members of the Thai Islamic community travelled to Indonesia to preform "Dawah" an Islamic missionary tradition, amidst a rise of Covid-19 cases in Indonesia.
After health care workers examined the passengers on their return flight, the group has now been separated and sent to either hospitals or quarantine areas in Songkhla, Narathiwat and Pattani. 42 of the 76 passengers were positive with Covid-19.
As a result of the half the aircraft returning positive results, 35 LionAir staff have been quarantined in a hotel in Songkhla's Hat Yai district. So far none of the staff has symptoms.
Visa amnesty announced, awaiting PM's signature
Good news for foreigners and expats who have been worrying about their visa situation.
The Immigration Bureau has announced that the Thai Cabinet has approved a plan to offer automatic visa extensions for foreigners, though it won't come into effect until it has been signed by PM Prayut Chan-o-cha.
The measure follows complaints of overcrowding and risk of virus infection at immigration offices across the country.
Some details of the new rules emerged yesterday after local blogger Richard Barrow wrote on his Twitter account that the bureau has proposed plans to give every foreign national an automatic 30 day stay extension, and that the 90-day reporting will be temporarily suspended.
But Immigration officials said today…
"Who is he? He is not the Immigration Bureau. How could he come out to say something like that? We will make official announcements when it becomes effective."
UPDATE: Prime Minsiter Chan-o-cha has now signed the amnesty!
Pattaya commences lockdown from April 9 onwards
Today, Chon Buri's governor has approved the Pattaya City's proposal to lock down the town at 2pm from tomorrow (April 9) for 21 days.
 It is not a new curfew, but a limitation on people travelling in and out of the city.
Pattaya City will commence a 24 hour lock down where those who are not residents of Pattaya or not working there will not be allowed access to the wider city area until the situation improves. Multiple checkpoints will be set up during the lockdown to prevent people in and out of the city. Those who are not exempted in the lockdown announcement, but find it necessary to travel, will have to seek permission from the district offices first.
Keep in contact with The Thaiger by following our
Facebook page
.
Over half returning from Indonesia tested positive with Covid-19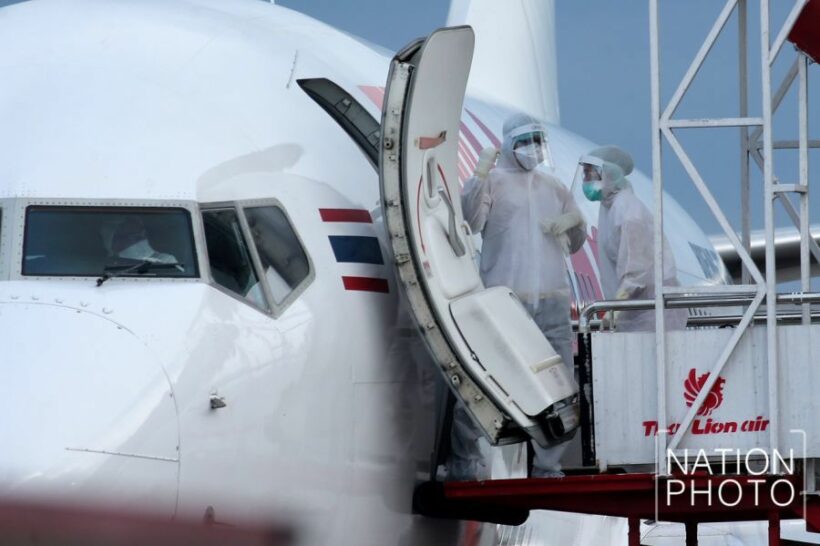 42 of the 76 Thais who returned from Indonesia on Monday have now ended up as Covid-19 patients.
Members of the Thai Islamic community travelling to Indonesia to preform "Dawah " an Islamic missionary tradition, amidst a rise of Covid-19 cases in Indonesia, have returned with over half testing positive.
After health care workers examined the returnees, 22 have been sent to quarantine at Southern Lak Muang Stadium in the southern Songkhla province, including 11 who are under observation, 10 who are confirmed positive for Covid-19, and one who tested negative.
7 were sent to Seangtham Vittaya School in Narathiwat province in the Deep South where 5 are under observation and 2 others have tested positive.
In the southern province of Pattani, 13 returnees have been quarantined in government facilities. 8 are under observation and 7 tested positive to the virus. 
The other 26 returnees have been quarantined at Songkhla Rajabhat University Satun campus where 16 tested positive. 
As a result of the high numbers, 35 LionAir staff have been quarantined in a hotel in Songkhla's Hat Yai district as well but so far none of the staff has
symptoms.
SOURCE: The Nation
Keep in contact with The Thaiger by following our
Facebook page
.
Thailand News Today – Tuesday, April 7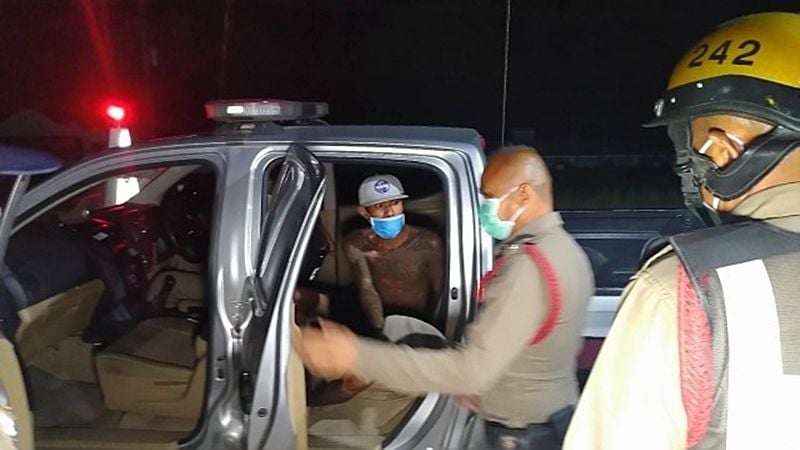 New coronavirus cases in Thailand fall to 38, 1 more death
In another dramatic drop in new case numbers, Thailand's Centre for Covid-19 Situation Administration reported only 38 new Covid-19 coronavirus cases in the previous 24 hours, and one additional death.
The cumulative death toll for Thailand now stands at 27.
The 38 new infections appears to show a declining trend from the 51 cases reported yesterday and and the 102 logged on Sunday, but officials warn there is no way to know the actual number of cases and how quickly the virus is spreading because, as is the case worldwide, very few people in Thailand have been tested.
Of the new 38 cases, 17 people were in close contact with previous patients. 11 of them were in Bangkok and contracted the disease from family members, colleagues and friends. 7 new patients worked in crowded areas or closely with foreigners: 
Other new cases included 3 health workers, 3 visitors to crowded places and 3 Thais who returned from overseas. 5 cases are still under investigation.
Surat Thani village headman kills monk and his assistant
Avillage headman in Surat Thani has been arrested after allegedly killing a monk and his assistant near the entrance to Khao Phela monastery. 
Police arrived at the scene at 2am where they found a pickup loaded with torches, fuel and coconut husks. A 48 year old man was lying dead on the back of the vehicle with a gunshot wound to his neck.
10 metres away was the dead body of a 49 year old monk lying on the ground. He had two gunshot wounds, one in the back of his head and the other in his chest.
A .32 handgun was found near his body.
55 year old Manop Kopin, the headman of a village in tambon Samor Thong, was waiting for authorities and surrendered himself. Police are continuing the investigation.
Indonesian cases spike, 24 doctors have now died
The Indonesian archipelago has announced its highest daily increase in Covid-19 coronavirus cases. There has also been a concerning rise in the deaths of doctors and health workers at the frontline of the national fight against the disease. Statistics have doubled in the last week.
The 209 confirmed deaths is the highest death rate and number of fatalities in Asia, outside of China. 
A spokesman for the Indonesian Doctors Association, also confirmed that 24 Indonesian doctors have now died from Covid-19 causing regional medical authorities to fear that the real rate of Covid-19 infections in Indonesia is much higher than reported.
CAUTION: Sterilising machines unsafe for humans
Thailand's Food and Drug Administration deputy secretary-general says that The World Health Oraganisation is encouraging people not to use any Covid-19 "sterilising machine services", including UV and spray tunnels.
He says they are harmful to the skin and exposure to the radiation or chemicals may even cause cancer.
"Most of the antiseptic used in the spray tunnels are those allowed for sterilising surfaces of various materials, but not for human skin. 
Don Mueang Airport uses hiatus to upgrade
Bangkok's Don Mueang international airport is turning the Covid-19 crisis into an opportunity to do a make-over whilst there is virtually no one in the terminal.
The coronavirus outbreak has forced the suspension of domestic and international flights, grinding air traffic into and out of Don Mueang airport to a complete halt.
So the airport is pushing ahead with a refurb costing 126 million baht.
There are three projects – a 99 million baht improvement of the air-conditioning system, a re-carpeting of most of the terminal priced at 18 million baht, and a nine million baht switch to LED lights to save energy.
Don Mueang is the country's second busiest airport, after Suvarnabhumi. A plan is also afoot to expand Don Mueang largely served by budget carriers.
Keep in contact with The Thaiger by following our
Facebook page
.