Thailand News: Group to appeal; Myanmar decision expected; Forest fires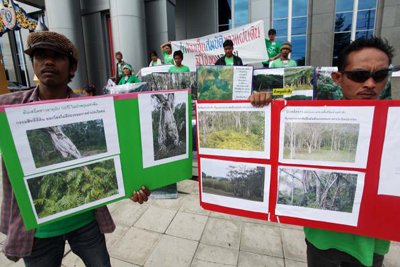 PHUKET MEDIA WATCH
– Thailand news compiled by Gazette editors for Phuket's international community
Rayong people to appeal against court verdict on land documents
Phuket Gazette / The Nation
PHUKET: Local residents from Rayong's Mae Ramphueng area will be appealing to the Supreme Administrative Court against the lower court's decision to drop their complaint over the land rights documents held by Sahaviriya Group's subsidiaries.
The documents cover about 310 rai of land in Prachuap Khiri Khan's Bang Saphan district and are located just north of an area where the construction of an iron smelting plant by a Sahaviriya subsidiary is ongoing.
"We will be seeking an injunction from the Supreme Administrative Court. We want to prevent firms from utilizing the areas at least till the case is finalized," Jintana Kaewkhao said as a representative of the complainant.
She was speaking after the Central Administrative Court concluded that evidence showed the land rights documents had been issued in line with law.
Her group refused to go into the courtroom yesterday to hear the judge's verdict, saying that they could foresee what was coming through documents detailing the content of recent meetings between the Sahaviriya Group's subsidiaries and the Industrial Estate Authority of Thailand.
Along with the Anti-Global Warming Association (AGWA), 41 Rayong residents initially lodged the complaint with the Central Administrative Court, accusing 11 political appointees, officials and agencies of abusing their authority or being reckless in issuing the land rights documents.
"Now that the Central Administrative Court has decided to drop our complaint, we will appeal," Jintana said.
Her group, late yesterday, headed to the Royal Forest Department (RFD) to follow up on complaints about the questionable issuance of land rights documents to the Sahaviriya Group, which has been petitioned to the Central Administrative Court for protection. RFD recently said some of the plots covered by the controversially issued land rights documents are actually forest reserve.
In related news, National Parks, Wildlife and Plant Conservation Department chief Damrong Pidej yesterday said his department had set up a center to examine the land rights documents to prevent encroachment on the Sirinat National Park, which is located in Phuket.
"We suspect that the land rights documents for some 3,500 rai of land where projects worth several billion baht are now located have been illegally issued. We suspect that these project are in fact located in the forest-reserve zones," he said.
Myanmar court verdict on Thais due
Phuket Gazette / The Nation
PHUKET: Eight Thais arrested in Myanmar in July were taken to court yesterday to face charges of possessing war weapons, a crime with a maximum penalty of 20 years in jail.
A source said the Myanmar authorities informed a Thai coordination official based in Ranong province about the trial and said that the court was expected to deliver the verdict yesterday afternoon. There were no reports of the court's decision.
A total of 92 Thais, including 10 women, were arrested on July 4 in Myanmar's Koh Song area, opposite Ranong's Kra Buri district, for allegedly encroaching into Myanmar territory and farming there without a permit. Some had in their possession war weapons while others were allegedly found planting marijuana.
The eight are Somchai Sawathee, 45, of Krabi, Pinit Arun-ayu, 49 of Ranong, Seksan Wongkasa, 40, Nipon Tippakdee, 60, both of Surat Thanai; Sa-nguan Kladsang, 53, Somporn Kladsaeng, 29, both of Prachub Khiri Khan; Winai Siriwat, 53, of Nakhon Si Thammarat and Kamtawee (surname unknown), 52, of Chumphon.
The same source said two other Thais, who are to be charged with drug offenses, will appear before the court today. The maximum penalty in their case is 30 years in prison.
Relatives of the eight Thais came to the coordination office in Ranong yesterday after learning about the trial. They wanted to cross the border and attend the trial but their request was rejected because they did not ask for permission in advance. They were allowed to wait for the verdict at the coordination office.
The suspects maintained they were misled by a broker into clearing land for a rubber plantation and only later learned the land was beyond the zone authorized by Myanmar officials for Thais to use.
Meanwhile, Thai Defence Minister ACM Sukampol Suwannathat began his introductory visit to Myanmar, where he is scheduled to discuss with President Thein Sein the plight of the 92 Thais.
He left Bangkok yesterday morning for a two-day official visit at the invitation of his Myanmar counterpart to improve relations between the two countries and exchange views on several issues.
Speaking before leaving for Myanmar, the minister said he would be discussing the issue with Thein Sein and would seek to resolve the matter of the detainees after the Myanmar court delivers its verdict. He added that Thailand must respect the court decision.
Forest fire torches 15,000 rai
Phuket Gazette / The Nation
PHUKET: At least 15,000 rai of protected forest land in Nakhon Si Thammarat, Phatthalung and Songkhla has been destroyed by a fire that authorities say was started by locals who wanted to fish in the peat swamps.
Wildfires were still raging yesterday in the peat-swamp forests in five districts of Nakhon Si Thammarat, especially in Ron Phibun, Chian Yai and Chu-uat. Prolonged drought has made the forests especially susceptible to fire.
Thick smog covers the districts, according to Region 4 Army Deputy Commander Maj-General Kitti Intasorn, who led a helicopter inspection.
The blaze started behind an adjacent palm plantation, he said.
Military personnel deployed into the forests were having great difficulty fighting the fire, Kitti said. It's also been a struggle to transport water.
Thanakorn Raktham, chief of the Forest Fire Control Division, said officials spotted two new blazes moving toward the Chai Pattana Foundation's research plantation. Firefighters were trying their best to get ahead of the flames, but have been hampered by gusty winds.
Firefighters were also trying to protect the land under the Support Foundation of Her Majesty the Queen in Chian Yai's Tambon Mae Chao Yoo Hua.
— Phuket Gazette Editors
Want more from the Thaiger family?
📱 Download our app on Android or iOS for instant updates on your mobile
📧 Subscribe to our daily email newsletter
👍 Like/Follow us on Facebook
🔔 Subscribe to or Join our YouTube channel for daily video updates
Cannabis drinks now available in Thailand convenience stores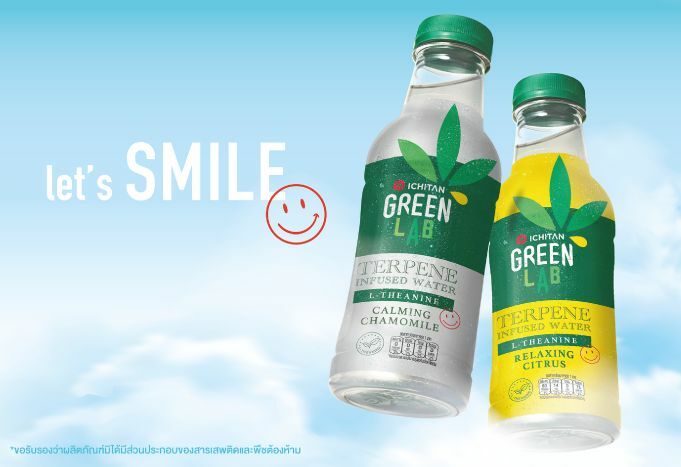 From darkened back alleys to brightly lit 7-11 aisles, people in Thailand can now get their once-illegal cannabis fix in flavoured drinks at convenience stores and vending machines. The nation's biggest bottled tea producer Ichitan Group has launched 2 new drinks with terpenes, the compounds that give that ganja smell.
The cannabis drinks Ichitan launched are not aimed at the party crowd like other combinations of drinks and controlled substances – they are less Four Loko at the club and more sipping while curled up with a good book. One is a terpene scented sugar-free camomile green tea and the other is a lemon and terpene infused sweet green tea. Cannabidiol or other psychoactive elements have been left out of the teas.
These cannabis drinks are selling for 30 baht across Thailand in 7-11 stores, malls, conveniences stores, and more than 13,000 vending machines. Ichitan is hoping to sell 500 million baht worth of the teas this year as the first company to nationally mass market cannabis products. Their CEO said the "urban new generation" is their target demographic and that being first to market is an important strategy.
Thailand first legalised registering medicinal marijuana in 2019, but in January restrictions were loosened to open the gates to various products and usage. Restaurants and cafes sprung up cooking hemp dishes, and bars created hemp-infused cocktails. People can now get a permit to grow hemp and manufacture and sell cannabis products. Thai law still treats hemp and cannabis differently as hemp is almost completely free of THC and is traditionally used for making clothes, rope, paper and similar products from its strong fibres.
Ichitan admits that the cannabis used in their drinks aren't fully legalised yet, though they expect the entire supply chain and process to be approved soon as the cannabis legalisation trend grows around the world. Farming is still only allowed with strict government observation, and the narcotic use of ganja is only allowed for cultivation, research and medical use.
Recreational use is not permitted in Thailand yet, though 16 states in the US allow it, and Mexico has legislation pending. Medicinal marijuana is legal in 50 countries already.
Covid-19 has delayed a surge of cannabis progress in Thailand, with businesses on lockdown and a Bangkok cannabis convention postponed from April 19-20 (4/20 – cannabis enthusiast's magic number) to July 19-20, as well as a seminar on cannabis extracts cancelled yesterday.
But in Thailand, the government sees huge potential, with MFC Asset Management planning Thailand's first hemp-related mutual fund with expectations of over 17% annual growth over the next 5 years. Farmers could grow hemp and cannabis with large profits, and the Thai government is even eying a tourism boost for medical tourism and just plain curious travellers.
SOURCE: Nikkei Asia
Want more from the Thaiger family?
📱 Download our app on Android or iOS for instant updates on your mobile
📧 Subscribe to our daily email newsletter
👍 Like/Follow us on Facebook
🔔 Subscribe to or Join our YouTube channel for daily video updates
Cannabis may ease lung inflammation from Covid-19, study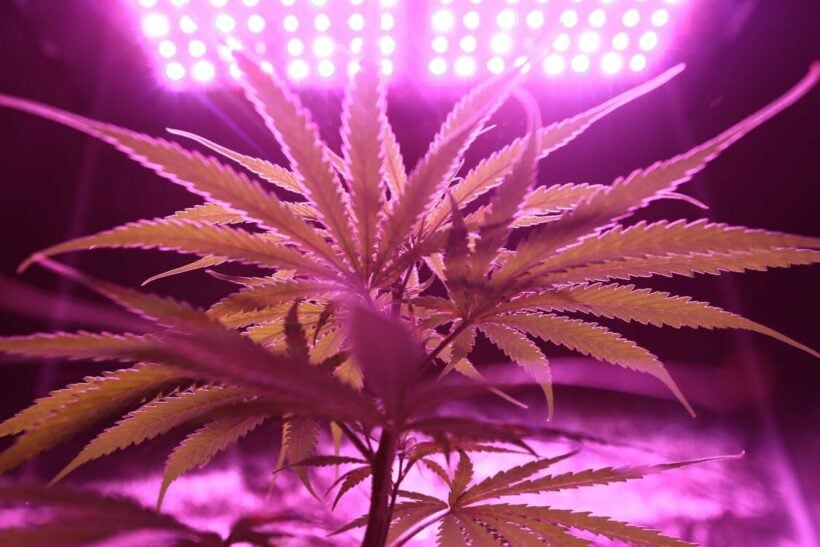 Cannabis may help ease and reduce lung inflammation for Covid-19 patients, according to a recent study. Researchers in the study claim the non-psychoactive component of cannabis, cannabinol, or CBD, has anti-inflammatory properties.
More research should be done on how CBD and treating severe lung inflammation from the coronavirus, according to researchers from University of Nebraska and the Texas Biomedical Research Institute indicates. Their recent peer-reviewed article in the latest issue of Brain, Behaviour, and Immunity investigates cannabis' anti-inflammatory qualities.
Covid-19 can cause inflammation that leads to pneumonia which can clog lungs and cause breathing difficulties, an often deadly symptom of the coronavirus. This is why researchers are emphasising anti-inflammatory treatments for infected patients.
"There are drug treatments like Tocilizumab that clears patients' lungs with a 90% success rate, but the side effects are harsh, including the risk of coronary artery disease and pancreas inflammations. Cannabis may be a key solution since it doesn't carry such severe negative side effects."
The CBD treatment made from cannabis does not carry the same effects of THC or smoking marijuana would, though THC has also been shown to be anti-inflammatory but is with more side effects. Cannabis already carries FDA approval, even being used for children with intractable epilepsy.
Aside from anti-inflammatory use, CBD also reduces several factors that contribute to severe Covid-19 cases and also increases proteins that prevent the virus from replicating by activating immune cells. Previous studies with asthmatic animals showed CBD reduced airway inflammation as well as pulmonary fibrosis, which can be an after-effect of Covid-19 damaging and scarring lung tissue causing breathing problems.
The cannabis study on lung inflammation shows that doses up to 1500 milligram a day were safe for up to 2 weeks. The researchers also noted that as an added bonus CBD reduces anxiety, something very useful for the stress of life during a pandemic. Helpfully, cannabis was recently legalised in Thailand and the government has been drafting regulations on importing it.
While the article doesn't directly link cannabis as a treatment for Covid-19, the evidence on CBD's effect on lung inflammation, a dangerous symptom of coronavirus, makes further research worthwhile. The researchers urge further research to experiment if cannabis can be directly incorporated into Covid-19 treatment to help with inflammation and anxiety too.
SOURCE: Forbes
Want more from the Thaiger family?
📱 Download our app on Android or iOS for instant updates on your mobile
📧 Subscribe to our daily email newsletter
👍 Like/Follow us on Facebook
🔔 Subscribe to or Join our YouTube channel for daily video updates
Thailand drafting new regulations for cannabis and hemp seeds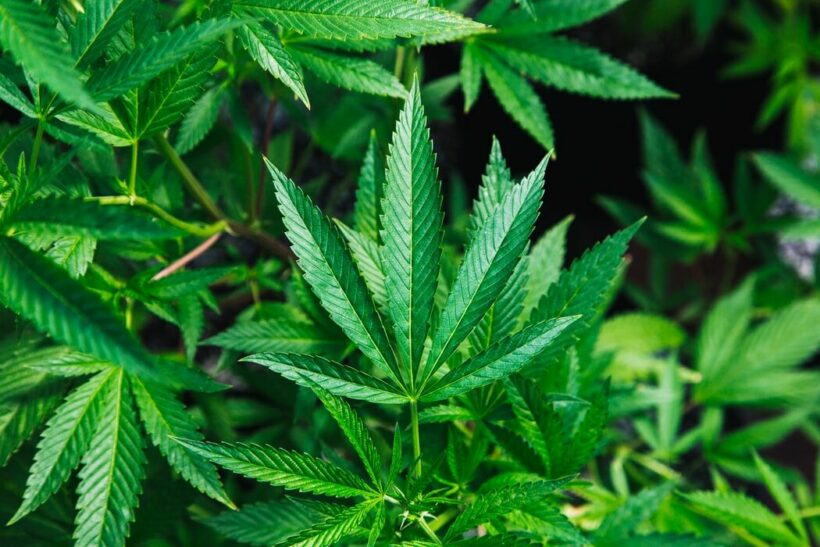 A new regulations for cannabis and hemp seeds imports is in the works by Thailand's Agriculture Department. With certain parts of the cannabis plant now off the narcotics list, many are tapping into the market for CBD, or cannabidiol, the non-psychoactive component in hemp and cannabis.
With the rising demand for hemp and cannabis, the department is revising regulations to make the rules more clear, according to department's director general, Pichet Wiriyapapha. Those importing cannabis and hemp seeds will also need to get permission from the department. He says they plan to announce the new plan on cannabis and hemp seed regulations in May.
"Now we have only four strains of hemp developed for higher fibre yield, but not for the strain for higher CBD that is currently required for cosmetics and healthcare products. That is why we do need to actively develop such a strain to respond to the high demand in the market."
CBD is known for its relaxing effects. Although there is still little research to back the claims, many say CBD can lesson anxiety and depression as well as provide relief for muscle pain and arthritis. In Thailand, CBD is growing in popularity, but parts of the cannabis plant high in the psychoactive component tetrahydrocannabinol, or THC, are still classified as a Category 5 narcotic.
SOURCE: Bangkok Post
Want more from the Thaiger family?
📱 Download our app on Android or iOS for instant updates on your mobile
📧 Subscribe to our daily email newsletter
👍 Like/Follow us on Facebook
🔔 Subscribe to or Join our YouTube channel for daily video updates