Thailand News: Flu kills 50; Pheu Thai disses Prem's royal move; Pattani slayings afore Krue Se massacre anniversary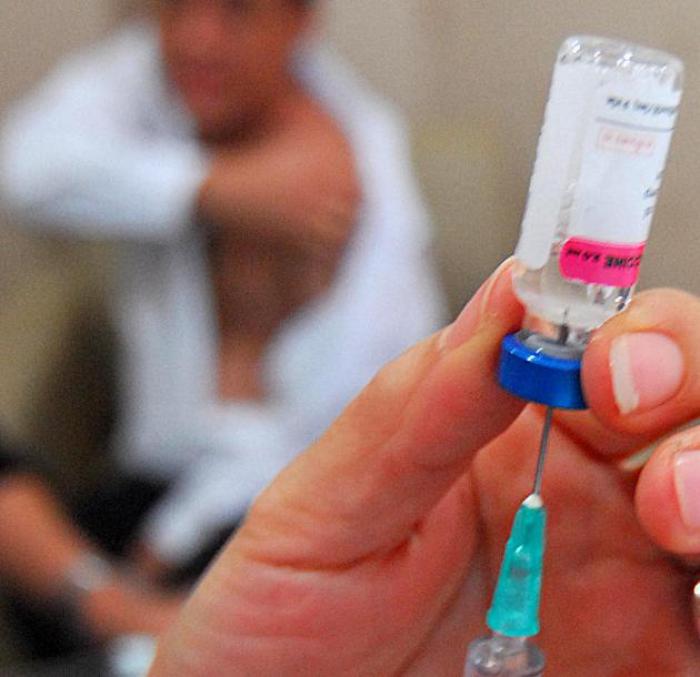 PHUKET MEDIA WATCH
– Thailand news compiled by Gazette editors for Phuket's international community
50 dead as number of influenza cases jumps dramatically
The Nation / Phuket Gazette
PHUKET: Fifty people have been killed by seasonal influenza, which has hit more than 30,000 people this year, prompting the Public Health Ministry to be on alert.
Public Health permanent secretary Narong Sahametapat said he had instructed all public and private hospitals to be on alert for possible cases of infection with the H1N1 virus, a virulent seasonal-flu virus.
Doctors were asked to administer the Oseltamivir drug to patients immediately if their condition does not improve in two days.
Narong said the Public Health Ministry had received reports that since the beginning of the year till Friday, there had been 30,024 seasonal influenza cases, and most of the illness was caused by the H1N1 virus.
Compared with the same period last year, the influenza cases jumped by 36 per cent, he said, adding that no one was killed by influenza last year.
Narong said most Thais did not have a strong immunity against the H1N1 virus so it was expected that many people would be hit by the virus.
He said the ministry had formed a panel of experts to monitor the situation to provide advice to doctors nationwide around the clock.
Narong added that the ministry would soon provide vaccinations against H1N1 to the most at risk groups.
Pattani couple killed, as alert intensifies in lead-up to anniversary of Krue Se massacre today
The Nation / Phuket Gazette
PHUKET: Assailants yesterday shot dead a couple in their tobacco shop in broad daylight in a fresh market in Pattani's Ma-Yor district and fled in the victims' pickup truck.
The suspects, two men, later left the pickup behind after being chased in Yarang district.
Initial police investigation reveal the victims – Suchart and Kesorn Chantibhodi, both from Nakhon Si Thammarat, were selling tobacco in Palas market at about 11am when the two men approached them, pretending to be customers.
The suspects suddenly drew out guns and opened fire. They then stole the couple's car keys and drove off in their pickup, which was loaded with tobacco.
Kesorn succumbed to head and body wounds on the way to hospital while Suchart was announced dead at the hospital.
At 2pm, soldiers and village volunteers spotted the pickup in tambon Korlam, Yarang district. They followed it and later found the vehicle abandoned in Kuvae village.
Meanwhile, authorities in the South have beefed up security measures ahead of the 10th anniversary today of the massacre at the Krue Se mosque.
In 2004, dozens of Islamic militants launched coordinated pre-dawn attacks before about 30 assailants barricaded themselves inside the historic Krue Se mosque in Pattani.
They were all killed by the army. The shootings angered local Muslims and the army was criticised for using excessive force.
The authorities strengthened their screening of vehicles and people at existing checkpoints in Yala's Betong district, particularly those leading to Betong municipality and exits to the Thai-Malaysian border.
Fourth Army Region Commander Lt-General Walit Rojanaphakdee has issued an order for all security units in the deep South to be on alert for possible attacks today.
Intelligence units in the area have reported that insurgents may stage bomb attacks including car bomb attacks to "commemorate" the people killed at the site. Alerts have been issued in all areas, particularly Thai Buddhist communities, as well as economic and business areas.
Pheu Thai mocks move to seek royal help
The Nation / Phuket Gazette
PHUKET: A claim that the Privy Council president agreed to a proposal to seek assistance from His Majesty the King to help end the political crisis has come under attack from key Pheu Thai Party men.
Lawyer Noppadon Pattama said he had no knowledge of whether Privy Council chief General Prem Tinsulanonda had accepted the Man of State group's proposal. But he personally believed that Prem, who holds the high post of Privy Council president and is regarded as one of the country's most respected figures, would not accept the proposal, as there were no laws to support it.
Saiyud Kerdphol, a retired Army general who is a former armed forces supreme commander, said on Friday that Prem would submit to HM the King an appeal by the group for a royal command to solve the political crisis, which has dragged on for six months.
"Saiyud should urge the Election Commission to hold a snap election and the Democrat Party to take part in the election besides asking the People's Democratic Reform Committee to stop its rallies. Do not opt for measures beyond the charter boundaries, as the country has not reached a dead-end,' he said.
Pheu Thai spokesman Prompong Nopparit quoted Prem's close aide Lt General Pitsanu Phuttha-wong, chief of the Office of the General Prem Tinsulanonda Statesman Foundation, as saying that Saiyud met Prem but did not agree with the proposal. Prompong quoted Prem's aide as saying the statesman felt strange about a former high ranking military man who was also Pollwatch chairman stage a political move that may cross lines of the charter.
"The country is facing problems. While people want to take a step towards an election, Saiyud wants to lead them by jumping through the window. The proposal could upset the King. Privy Councillors should be above politics,' he said.
"Saiyud risks becoming a wreck late in life. I believe he is a medium of anti-government groups and his move has a political implication,' Prompong said.
The spokesman questioned Democrat Party leader Abhisit Vejjajiva's motive to seek co-operation from all sides to end the political impasse. He said if Abhisit was sincere and was seeking redemption for teaming up with anti-government groups in plunging the country into a crisis, he should vow to take part in the election as soon as possible and declare an iron rule to make party members who have joined the People's Democratic Reform Committee (PDRC) stop carrying out any activities with the group.
He said he suspected Abhisit only faked his fights with PDRC chief Suthep Thaugsuban to shore up the Democrat Party's image.
Pheu Thai's director on political affairs Udomdej Rattanasatien said Abhisit's latest political move was a last-ditch attempt to restore the party's name as an institution that upholds democracy. "When he sees that the PDRC and Abhisit's common ground of having reform before an election was not feasible, he was forced to do a U-turn to show a commitment to democracy and election,' he said.
PDRC co-leader Sakoltee out on bail after arrest at airport
The Nation / Phuket Gazette
PHUKET: A leader of the anti-government People's Democratic Reform Committee (PDRC) was detained for about 12 hours by police yesterday after returning from a trip to the United States.
Sakoltee Phattiyakul was arrested i
— Phuket Gazette Editors
Keep in contact with The Thaiger by following our
Facebook page
.
Never miss out on future posts by
following The Thaiger
.
1,202 gambling websites to be blocked in Thailand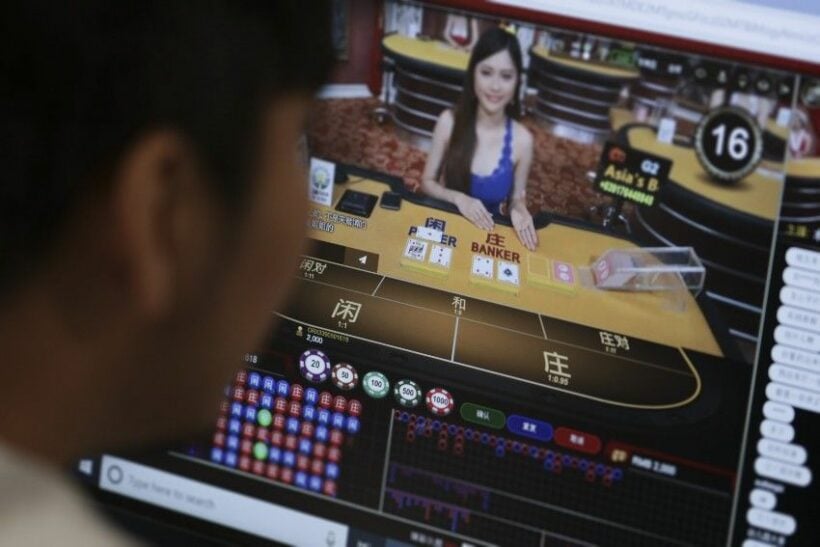 Thailand is cracking down on online gambling websites. Internet providers will have 15 days to block 1,202 gambling websites before charges are pressed for violating Thailand's Computer Crime Act. Although gambling is technically illegal in Thailand, underground and online gambling thrives in pockets of the country.
The Digital Economy and Society Ministry was ordered by PM Prayut Chan-o-cha to crack down on illegal online gambling. The spokesperson for the Office of the Prime Minister says Prayut ordered the ministry to block the hundreds of gambling websites within the next 15 days. The ministry has requested 1,202 court warrants citing Computer Crime Act violations.
The National Broadcasting and Telecommunication Commission is collaborating with the ministry to block access to the gambling websites. The spokesperson adds they are working to solve the issue of online gambling very quickly, adding that the strict order is aimed at keeping teenagers away from online gambling. The news website Xinhua says since the websites are easy to access, many people, especially adolescents, get addicted to gambling and end up spending a lot of money.
On the other hand, leader of the Thai Civilised Party Mongkolkit Suksintharanon pushed for legalisation of online gambling last month. He says that foreign gambling websites bring in no revenue to Thailand and if online gambling are legal, the taxes could bring in 5 to 6 billion baht a year.
"There are many online gambling websites running in foreign countries for Thai people. The websites were running legally while it was illegal for Thai gamblers to play. There is also no taxation charged for gamblers and the Revenue Department is still confused about the law since it is ambiguous."
SOURCES: Nation Thailand| Xinhua
Catch up with the latest daily "Thailand News Today" here on The Thaiger.
Keep in contact with The Thaiger by following our
Facebook page
.
Never miss out on future posts by
following The Thaiger
.
Thai medic cautions against reducing quarantine period for foreign tourists
On one side there is a push to re-open Thailand's borders to re-start the beleaguered tourist industry. On the other hand Thai officials are try to keep Covid-19 contained and fear the re-opening of the borders. Even the suggestion to reduce the quarantine time from 14 to 7 days is not gaining support from health officials.
Now, a doctor from the Faculty of Medicine at Bangkok's Chulalongkorn University says reducing the quarantine period for foreign tourists would be inviting disaster. Dr. Thira Woratanarat made his statement after a suggestion from the Tourism and Sports Minister that quarantine could be halved if all goes well when Thailand re-opens its borders to a limited number of foreign tourists.
"In Thailand, if we decide to follow the proposal to reduce the quarantine time to 7 days, it would be an invitation to disaster."
Thira points to a growing number of cases in many parts of the world, with around 350,000 new cases a day reported worldwide. The number of total deaths from the virus has now reached the 1 million mark.
For its part, the government says Minister Pipat Ratchakitprakarn's proposal is not under consideration and that all foreign tourists will still be subject to mandatory 14 day quarantine. Officials say until the global pandemic situation improves, current restrictions remain in place.
A plan is underway to allow a limited number of foreign tourists to return to the Kingdom under a Special Tourist Visa scheme. The visa is due to be approved today when PM Prayut Chan-o-cha chairs a meeting of the government's Covid-19 task force.
SOURCE: Nation Thailand
Catch up with the latest daily "Thailand News Today" here on The Thaiger.
Keep in contact with The Thaiger by following our
Facebook page
.
Never miss out on future posts by
following The Thaiger
.
Van passengers hospitalised after gas leak on the way to Roi Et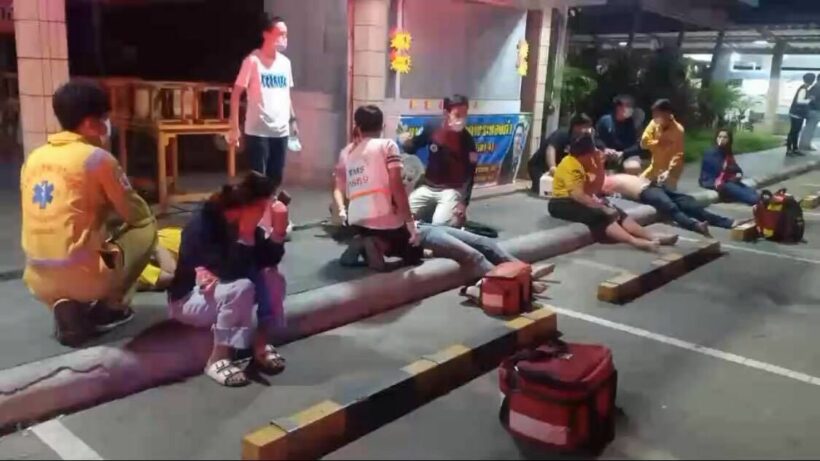 Passengers in a van leaving from Bangkok ended up in the hospital after a gas leak went unnoticed. Many passengers began to feel dizzy and nauseous. Some had difficultly breathing before falling unconscious. Some passengers were even found foaming at the mouth.
The 34 year old driver, identified as Jakpong, was hired to drive the passengers from Bangkok to the Roi Et province in Thailand's north east. He says he started noticing a burning smell when passing through Ayutthaya, just north of Bangkok. Jakpong stopped briefly at a gas station, but then continued to drive. A passenger started feeling nauseous and asked to stop again.
When the van stopped again at Nakhon Ratchasima's Pak Chong District, the passenger who complained of nausea fainted while walking to the restroom. Other passengers tried to stand up, but some also fainted.
The petrol station attendants called emergency responders to attend to the van full of sick people. All 9 people in the van were sent to Chong Nana Hospital. A doctor from the hospital says some passengers report they had difficulty breathing and dizziness before falling unconscious. Some were found foaming at the mouth.
The driver told emergency responders that he was only slightly dizzy. The driver says he had no idea there was a gas leak. Police are still investigating.
SOURCE: Thai Residents
Catch up with the latest daily "Thailand News Today" here on The Thaiger.
Keep in contact with The Thaiger by following our
Facebook page
.
Never miss out on future posts by
following The Thaiger
.