Thailand meets its emissions target as richer nations fail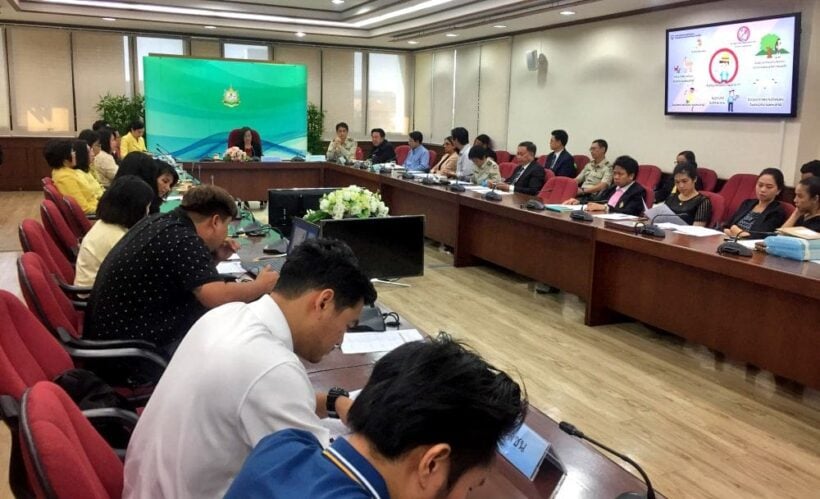 by Pratch Rukivanarom
"Emissions in Thailand have also been higher this year, with the energy sector having released 196.5 tonnes of CO2 in the first nine months of this year, marking a 0.98 per cent increase compared to the same period last year,."
The emissions of greenhouse gases has been rising for two years in a row, reversing efforts based on the Paris Agreement to control the rise in global temperatures and avert the impacts of climate change.
As world leaders gather at the UN Climate Change Conference (COP24) in Katowice, Poland, to find solutions, the International Energy Agency (IEA) has released a preliminary outlook for this year's energy-related greenhouse gas emissions.
It worryingly indicates that there has been a 0.5 per cent rise in global carbon dioxide (CO2) emissions this year compared to previous years.
The IEA report points out that energy-related CO2 emissions from wealthy countries in North America, Europe and Asia-Pacific regions has grown this year due to a higher consumption of oil and natural gas.
"Our data shows that despite a strong growth in solar and wind energy, emissions have started to rise again in advanced economies, highlighting the need for deploying technologies for energy efficiency," Fatih Birol, IEA's executive director, said.
"This turnaround should be another warning to governments as they meet in Katowice this week. Increased efforts are needed to encourage more renewables, greater energy efficiency, more nuclear and more innovation for technologies such as carbon capture, utilisation and storage and hydrogen, for instance."
Emissions in Thailand have also been higher this year, with the energy sector having released 196.5 tonnes of CO2 in the first nine months of this year, marking a 0.98 per cent increase compared to the same period last year, the Energy Policy and Planning Office (EPPO) said.
However, EPPO said that even though the power-generation sector is the largest CO2 producer, it is the only sector that is releasing a lower amount of greenhouse gases due to an increase in renewable energy, though the emission trend in other sectors is rising.
Meanwhile, Raweewon Bhuridej, secretary-general of the Natural Resources and Environmental Policy and Planning Office, said this increase in emissions will not affect Thailand's Intended Nationally Determined Contributions (INDCs). Thailand has pledged to lower its greenhouse gas emissions by 20 to 25 per cent by 2030 from the estimated emission rate in a business-as-usual (BAU) scenario.
"Since Thailand is a developing country, we do not have to lower our emission rate as significantly as wealthy nations, who ought to cut down their net CO2 emission rate every year," Raweewon said.
She added that Thailand has already performed well as per standards set for developing countries. In 2016, Thailand successfully cut its emissions by 45.72 million tonnes of CO2 equivalent, which is approximately 12 per cent below the estimated rate in a BAU scenario.
Raweewon pointed out that thanks to this positive reduction effort, Thailand has already achieved its Nationally Appropriate Mitigation Action, in which the country pledged to lower greenhouse gas emissions by 7 to 20 per cent within 2020.
"However, despite us having done great work in reducing emissions in Thailand's energy sector, there is still room for improvement in order to transform the country into a low-carbon society," she said.
"For instance, the government is investing in a mass transportation network so as to encourage people to use public transport instead of driving, in a move to lower emissions in the transportation and logistics sector."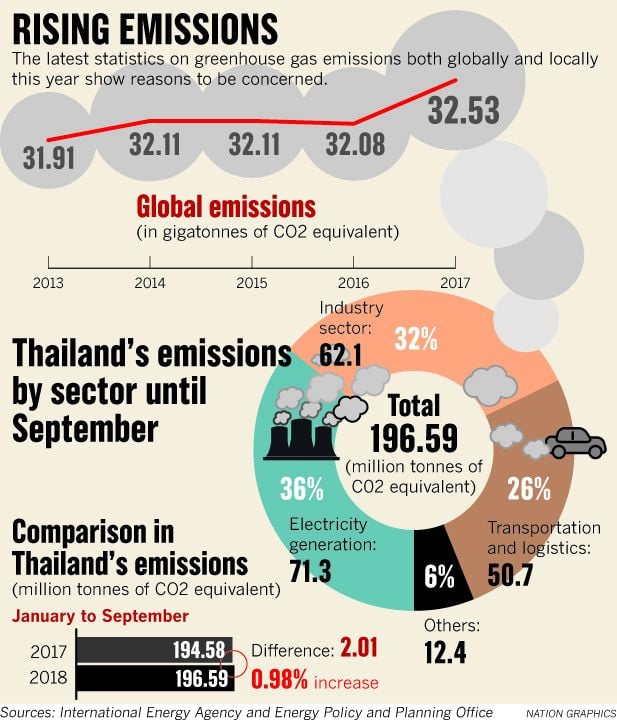 ORIGINAL STORY: The Nation
Keep in contact with The Thaiger by following our
Facebook page
.
Never miss out on future posts by
following The Thaiger
.
"ASQ… Paradise?" TAT launches search website to find hotels for a "happy quarantine"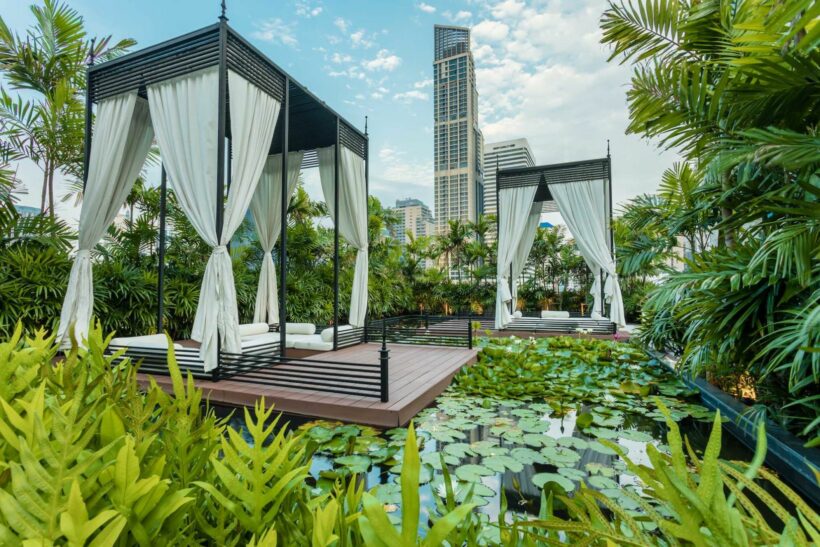 "Quarantine paradise" sounds like an oxymoron, but the Tourism Authority of Thailand put the two contradictory words together for the new project "ASQ Paradise." Under the project, a website was launched allowing users to search for alternative state quarantine hotels in Thailand for a "happy quarantine."
TAT partnered with the Thailand-based company Locanation for the website which features 107 ASQ hotels offering 2-week quarantine packages ranging from 27,000 baht to 220,000 baht. The website is available in English and Chinese languages.
Before the website, tourist information regarding Thailand's quarantine facilities was "very scattered," according to ASQ Club Thailand's President Prin Pathanatham.
"With the launch of the asq.locanation.com website, the ASQ Club Thailand believes that it will definitely prove to be an asset for overseas tourists, local entrepreneurs, or foreigners working in Thailand who want to research everything themselves and book directly with participating ASQ hotels."
TAT Deputy Governor for Tourism Products and Business, Thapanee Kiatphaibool, says the collaboration "emphasizes the strength of Thailand's tourism infrastructure even as the country is in the grip of the global pandemic crisis."
"TAT sees an opportunity during this crisis to show other aspects of our tourism potential to the world. Not only do we retain our outstanding hospitality and travel services, but also the highest possible standards for pandemic control and quarantine."
SOURCE: TPN National
Catch up with the latest daily "Thailand News Today" here on The Thaiger.
Keep in contact with The Thaiger by following our
Facebook page
.
Never miss out on future posts by
following The Thaiger
.
Health officials urge locals in Phichit to avoid eating raw pork after 4 deaths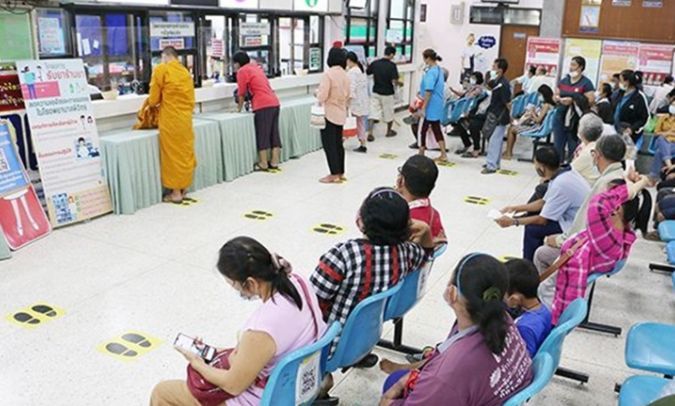 Public health officials are urging locals in the Phichit province to avoid eating raw pork after 4 people died this year from a zoonotic disease originating from pigs while 22 residents were infected.
The province, about 330 kilometres from Bangkok, has the highest number of deaths related to raw meat consumption. The province also has the second highest number of patients with symptoms caused by unusual eating habits.
The 4 residents died from a Streptococcus suis bacteria infection. 22 residents were also treated for the infection. Human Streptococcus suis infections typically occur in humans through cuts or abrasion on the skin when handling infected pig material, according to the World Health Organisation. The infection can cause meningitis, septicaemia, endocarditis, deafness and arthritis. Around 66% of survivors report hearing loss, according to the WHO.
Locals in Phichit are also being advised to avoid exposing themselves to raw pork and to only consume meat from farms that follow high standards.
SOURCES: Nation Thailand | World Health Organisation
Keep in contact with The Thaiger by following our
Facebook page
.
Never miss out on future posts by
following The Thaiger
.
Thailand News Today | No 'tourism' until Q2, Tiger smuggling, Win drivers jailed | Dec 1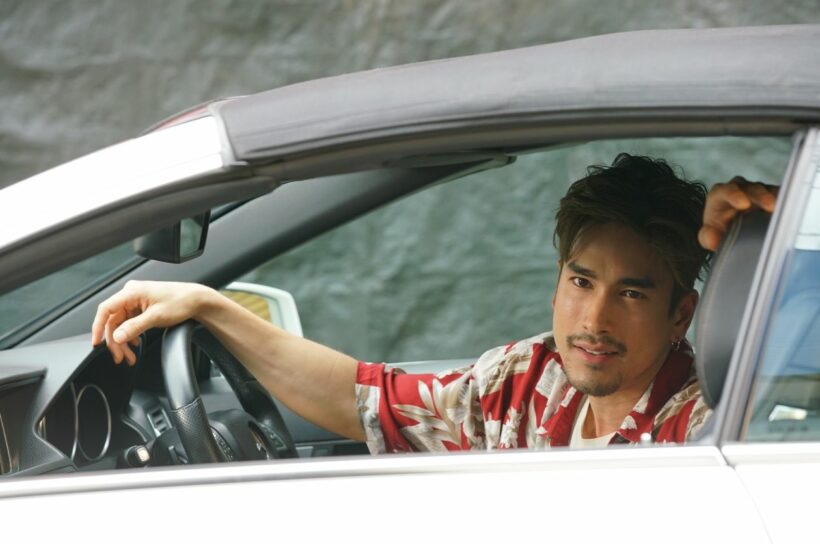 Thailand will remain closed to general tourism until at least the 2nd quarter of 2021
Kiss any resemblance of general tourism to Thailand goodbye, at least until march next year, at the earliest.
That's the outlook for Thailand's beleaguered tourism industry from the usually optimistic Minster for Sports and Tourism.
So, apart from the STV and the modified 60 day Tourist Visa, and a few other options – all involving quarantine and a lot of red-tape for now – there's not much good news on the horizon for people wishing to get back to Thailand right now. The minister's outlook wipes out any hope of any tourism resurgence for the 2020/2021 high season.
The Thai Hotel Association and The Thailand Travel Agents Association have been lobbying, even demanding, the Thai government to drop its mandatory quarantine provisions and urgently negotiate travel bubble with provinces in China and other nations that are currently "low risk" for Covid-19, including Singapore, Vietnam, South Korea, Australia, New Zealand and Taiwan.
As always The Thaiger will keep you up to date with any changes in the visa situation.
18 Bangkok motorbike taxi drivers get prison for 2019 mass brawl killing a bystander
18 motorbike taxi drivers have been sentenced to prison for their involvement in a mass street fight in June last year where a bystander was killed by a stray bullet. A Bangkok court handed down prison sentences ranging from 5 years to more than 27 years.
The fight broke out between two gangs of win drivers in Bangkok's Bang Na district, south of the city centre. Around 50 to 60 drivers attacked 20 to 30 drivers from a rival Win gang with knives and other weapons, apparently because Soi 2 drivers, who were unregistered and operated without the proper orange identification vests, took customers away from the other group.
A 20 year old Kerry Express courier, was caught in the crossfire and was shot and killed when a stray bullet struck him in the head. The drivers who were directly involved with the murder were sentenced to the longest prison terms.
Tigers and tiger body parts seized from Thai zoo investigated for alleged wildlife smuggling
In a crackdown on suspected wildlife trafficking, the Department of National Parks, Wildlife and Plant Conservation seized 5 tigers from a private zoo in the Isaan province Mukdahan.
DNA tests confirmed that at least 3 of the 5 tiger cubs are not related to the tigers in the Mudka Tiger Park & Farm, leading officials to believe the wildcats were smuggled in.
Some of the tigers seized were not alive and photos of a severed tiger head have been posted by various Thai news websites.
Apparently, this isn't the first time the Mukda Tiger Park & Farm has been investigated, having come to the attention of officials in the past for wildlife trafficking transgressions.
Isaan woman saves her husband from elephant attack
A woman saved her husband from a wild elephant attack by screaming and banging objects together, driving the elephant away with the loud noises.
The 33 year old, a rubber tapper in the Isaan province Bueng Kan, is being treated at a local hospital. Luckily, his injuries from being stomped by the elephant are not too bad.
His 37 year old wife says the elephant in the area caught her and her husband off guard, adding that wild elephants don't typically roam in that area.
No lockdown in Chiang Mai after local Covid-19 cases
There will be no lockdown in Chiang Mai after the recent Covid-19 case where 3 women have tested positive at a local hospital after returning from Myanmar.
Director general of the Public Health Ministry's Department of Disease Control says the locals in Chiang Mai are taking proper health precautions and he doubts the case will cause a wider outbreak.
"Widespread Covid-19 transmission is unlikely because people in Chiang Mai are still predominantly wearing masks on a daily basis. The ministry will continue monitoring the situation for a further 14 days."
You can follow the details of that story at thethaiger.com
Suvarnabhumi expansion being reviewed in line with "new normal" expectations
The 44 billion baht northern expansion of Bangkok's Suvarnabhumi airport is being revised and refined, to meet "new normal" requirements.
The AOT president says the process of review will take 1 or 2 months to complete.
The airport's new northern terminal will have the capacity to handle 30 million passengers a year. The Satellite Terminal 1 should be completed in 2022, increasing the airport's capacity by an additional 15 million passengers a year.
All we need is the flights and the tourists to return.
Keep in contact with The Thaiger by following our
Facebook page
.
Never miss out on future posts by
following The Thaiger
.