Thailand meets its emissions target as richer nations fail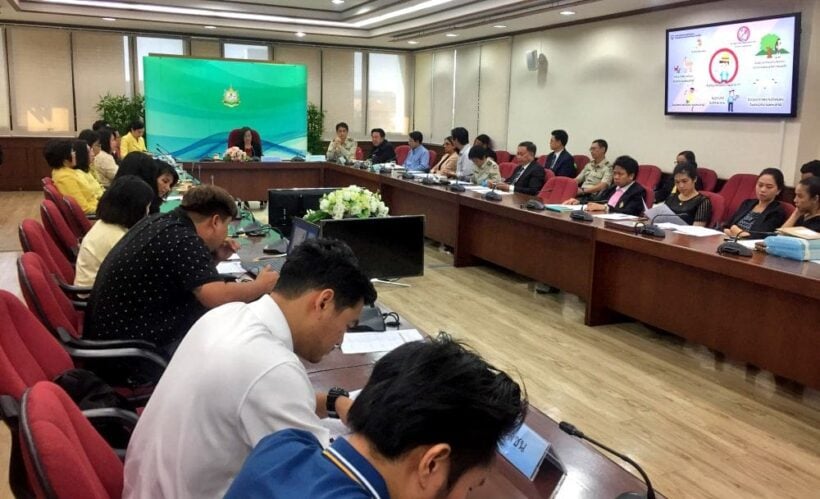 by Pratch Rukivanarom
"Emissions in Thailand have also been higher this year, with the energy sector having released 196.5 tonnes of CO2 in the first nine months of this year, marking a 0.98 per cent increase compared to the same period last year,."
The emissions of greenhouse gases has been rising for two years in a row, reversing efforts based on the Paris Agreement to control the rise in global temperatures and avert the impacts of climate change.
As world leaders gather at the UN Climate Change Conference (COP24) in Katowice, Poland, to find solutions, the International Energy Agency (IEA) has released a preliminary outlook for this year's energy-related greenhouse gas emissions.
It worryingly indicates that there has been a 0.5 per cent rise in global carbon dioxide (CO2) emissions this year compared to previous years.
The IEA report points out that energy-related CO2 emissions from wealthy countries in North America, Europe and Asia-Pacific regions has grown this year due to a higher consumption of oil and natural gas.
"Our data shows that despite a strong growth in solar and wind energy, emissions have started to rise again in advanced economies, highlighting the need for deploying technologies for energy efficiency," Fatih Birol, IEA's executive director, said.
"This turnaround should be another warning to governments as they meet in Katowice this week. Increased efforts are needed to encourage more renewables, greater energy efficiency, more nuclear and more innovation for technologies such as carbon capture, utilisation and storage and hydrogen, for instance."
Emissions in Thailand have also been higher this year, with the energy sector having released 196.5 tonnes of CO2 in the first nine months of this year, marking a 0.98 per cent increase compared to the same period last year, the Energy Policy and Planning Office (EPPO) said.
However, EPPO said that even though the power-generation sector is the largest CO2 producer, it is the only sector that is releasing a lower amount of greenhouse gases due to an increase in renewable energy, though the emission trend in other sectors is rising.
Meanwhile, Raweewon Bhuridej, secretary-general of the Natural Resources and Environmental Policy and Planning Office, said this increase in emissions will not affect Thailand's Intended Nationally Determined Contributions (INDCs). Thailand has pledged to lower its greenhouse gas emissions by 20 to 25 per cent by 2030 from the estimated emission rate in a business-as-usual (BAU) scenario.
"Since Thailand is a developing country, we do not have to lower our emission rate as significantly as wealthy nations, who ought to cut down their net CO2 emission rate every year," Raweewon said.
She added that Thailand has already performed well as per standards set for developing countries. In 2016, Thailand successfully cut its emissions by 45.72 million tonnes of CO2 equivalent, which is approximately 12 per cent below the estimated rate in a BAU scenario.
Raweewon pointed out that thanks to this positive reduction effort, Thailand has already achieved its Nationally Appropriate Mitigation Action, in which the country pledged to lower greenhouse gas emissions by 7 to 20 per cent within 2020.
"However, despite us having done great work in reducing emissions in Thailand's energy sector, there is still room for improvement in order to transform the country into a low-carbon society," she said.
"For instance, the government is investing in a mass transportation network so as to encourage people to use public transport instead of driving, in a move to lower emissions in the transportation and logistics sector."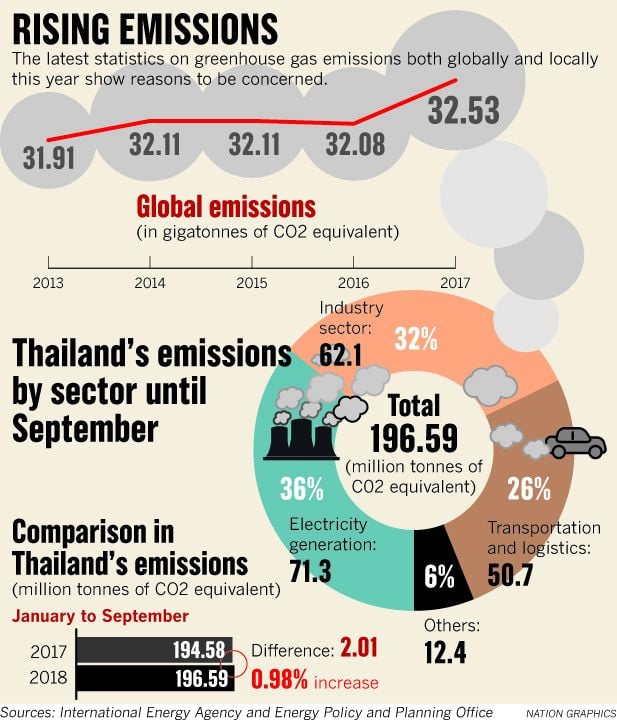 ORIGINAL STORY: The Nation


Read more headlines, reports & breaking news in Thailand. Or catch up on your Thailand news.
Thailand's sponsorship market grew 19% – 2018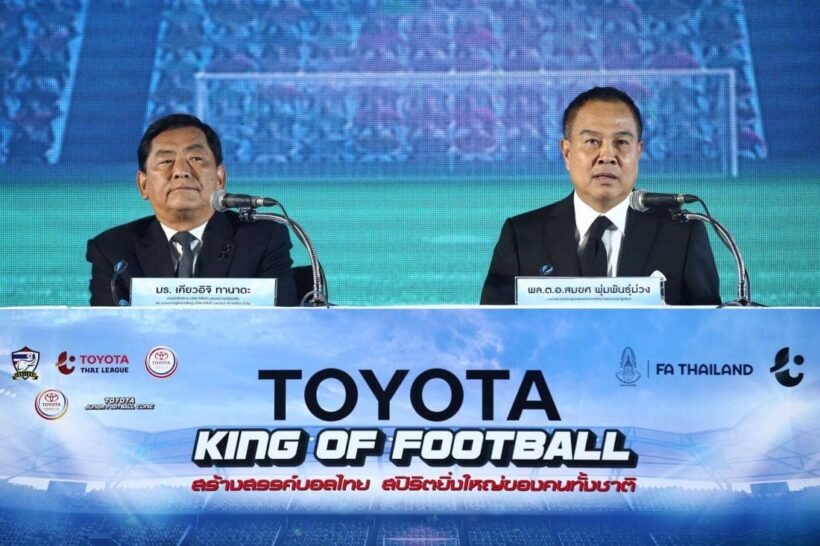 ASN (Asia Sponsorship News) has just released its Sponsorship Market Overview for Thailand 2018. Local agencies have had their say on the performance of the Southeast Asian sponsorship marketplace.
2018 was a robust year for Thailand's Sponsorship market, growing 19% year-on-year to US$223.4 million (2017's total investment was US$188.2 million) and making grounds on reaching its previous (outlier) market peak of US$247.8 million in 2015. Since 2015, the market had been creeping backwards to a recent low of US$187.2 million.
General market health -in GDP terms – for Thailand was generally positive. In November last year, the country forecast a slightly reduced GDP forecast in the mid-4% range for itself for the year.
Back to the Sponsorship market and the leading spending brands are as follows; the Top 10 includes the usual major players, but also some newcomers since ASN last analysed the market in 2016…
| | |
| --- | --- |
| 2018 | (US$) |
| Toyota |  11,749,000 |
| Chang |  10,347,050 |
| PTT Petroleum |  7,372,000 |
| Singha |  6,935,525 |
| PTT Group |  5,573,000 |
| Tourism Authority of Thailand |  5,532,000 |
| Thai Beverage Plc |  5,173,050 |
| Adidas |  5,075,000 |
| Pepsi |  5,065,000 |
| Carabao |  4,389,000 |
These 10 brands contributed almost 30% of the total investment in this Southeast Asian market.
In terms of the movers and shakers within the Top 10, versus 2016…
Toyota was 4th spending US$6.8 million
Chang was 1st with US$14.4 million
AIA was 2nd, Its dramatic fall caused by the cessation of its Thai Umbrella Football Club partnership, with the FAT, in 2017
Carabao and Adidas are newcomers for 2018
Then there are the broader market dynamics that moved the needle – across the various ways to slice ASN's market data:
Platforms: Motorsports and Multi-sports outperformed (+98% and +103% respectively); while platform leaders Football (US$90 million in 2018) and Athletics (US$32 million) gained a healthy 23% and 15% respectively
Categories: Two of the Top 10 categories – Petrochemicals and Conglomerates – dipped into their budgets significantly in 2018 (+119% and +590% (!) respectively)
Genres*: Unsurprisingly, Content was the biggest mover with a 114% uplift. Events, the perennial Genre leader, gained 33% as well
Commenting on the market movements is eponymous Founder of Paul Poole (South East Asia) Company,  a marketing consultancy specialising in commercial sponsorship in Thailand says, "The 19% year-on-year increase in Sponsorship spending in 2018 is testament to a strong industry."
"To see big brands and organisations such as AIA, King Power, Sports Authority of Thailand (SAT), Honda and Siam Cement Group falling off the list is somewhat of a surprise given their visibility in the marketplace and their sponsorship history."
"However, it is refreshing to see new additions to the list such as Adidas. It speaks of a dynamic and ever-changing market."
"Sponsorships have the potential to reach beyond short-term sales to build a brand's identity. Brand strength contributes 60 to 80% to overall sales, making this benefit critical for sustained, long-term sales growth."
Poole is convinced consistency is key to building brand awareness and companies like Toyota and Adidas are good examples of companies pushing through content on all platforms, especially social media.
Since brand ambassadors are now typically anyone sharing content – especially online via video content – brands are getting leverage from the increasing use of social media platforms across the world. And Thailand is one of the most gluttonous consumers of online content!
So the Thai market is in good health: let's see if 2019 can sustain the growth.
To read more of the report click HERE.
Chinese tourists spend big during Chinese New Year holiday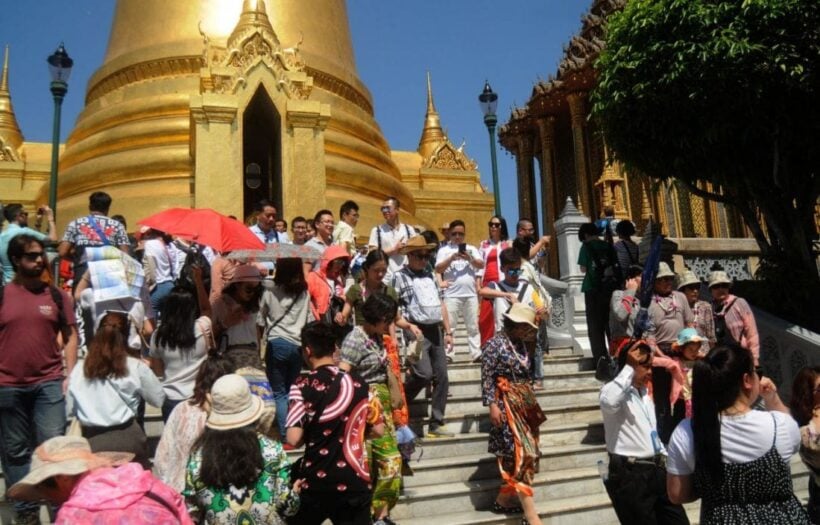 Spending by Chinese tourists during the Chinese New Year holiday around the world was the highest in Thailand.
Alipay, a leading digital payment platform offered by Ant Financial, an affiliate of Alibaba Group has done the sums. The transactions were recorded between February 4-10, and data drawn from the 54 international markets where Alipay is accepted.
The number of transactions in Thailand ranked second worldwide after Hong Kong, and topped the list in Southeast Asia with an average spending of 1,646 yuan (7,650 baht).
The high spending was put down to convenience stores and duty-free shops accepting Alipay and offering special promotions for Alipay users.
King Power Duty Free recorded a 50 per cent increase in transactions thanks to discounts for Alipay users, while transactions at convenience stores also rose by 38 per cent due to their "Alipay corner".
Chinese visitors are also now able to get tax refunds at 7-Eleven branches in the capital.
Chinese spenders, although spending less time per holiday, spend more per person, per day than other tourist demographics entering the country.
Read a previous story about tourist spending patterns HERE.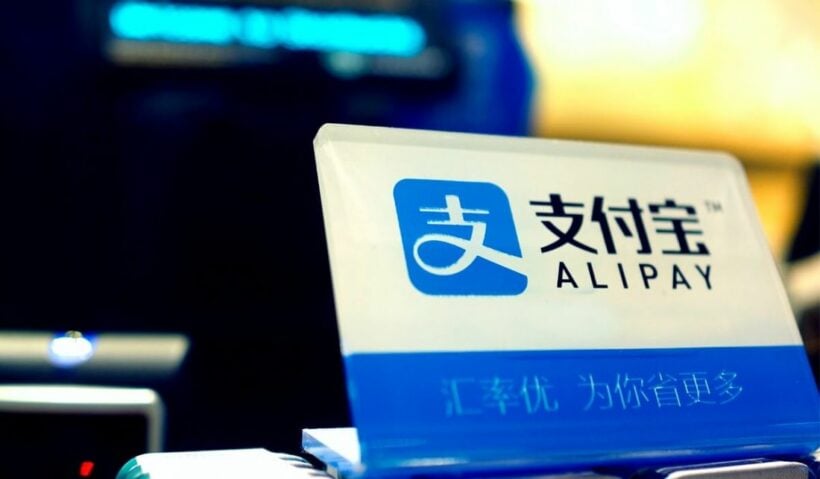 Young elephant found dead with plastic in intestines – Chachoengsao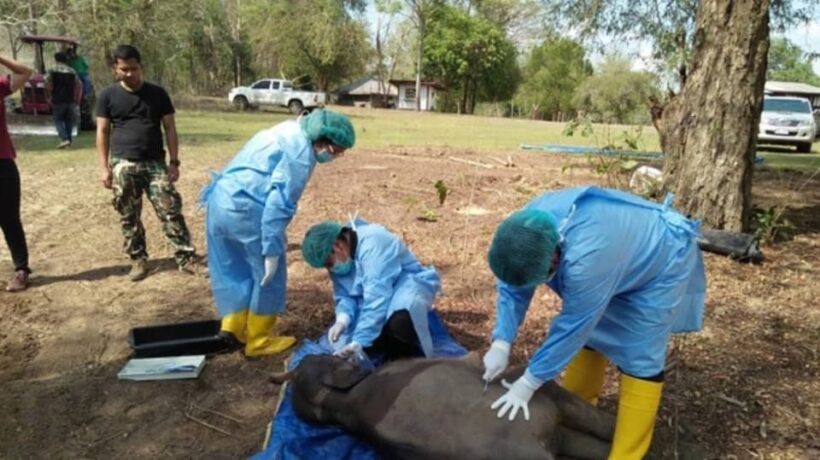 PHOTO: Department of national parks, wildlife and plant conservation
The body of a young elephant has been found with plastic inside its large intestine in Chachoengsao (north of Chon Buri) yesterday.
Officials at the department of national parks, wildlife and plant conservation (DNP) were notified from a villager headman that the young elephant has been founded dead in the forest.
Veterinarians and police arrived to find the body of the four month old elephant. Large cuts were found around its face. There was no sign of  bullet wounds found on the elephant's body.
An autopsy has been conducted where a plastic bag was found inside the young elephant's large intestine. The veterinarian says the cause of dead was Acute Renal Failure.
Police are now investigating to find who or what caused the cuts on its face as it's believed to be from a knife and has removed some of its skin and meat.