Thai man arrested with 26 migrant workers in his car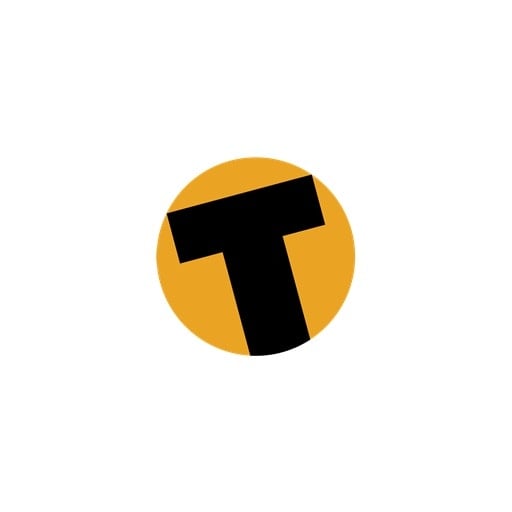 PHUKET MEDIA WATCH
– Thailand news selected by Gazette editors for Phuket's international community
Thai man arrested with 26 migrant workers in his car
The Nation / Phuket Gazette

PHUKET: Highway Police early yesterday morning rounded up 26 migrant workers packed into an SUV in Kanchanaburi's Phanom Tuan district and arrested the Thai driver.
Following a tip-off, police near the Ban Pu Namron border checkpoint tried to search the suspicious SUV at 5am but it failed to stop, so they gave chase until the driver pulled over and ran for it. Police found nine women and 17 men – all undocumented – crammed into the vehicle designed to carry up to 10 passengers.
They managed to catch the driver, identified as Somkuan Sida, 42, who claimed to have been paid 500 baht to take the workers to Tha Maka district.
Mr Somkuan was charged with aiding, hiding or harboring migrants who illegally entered the country and his SUV was impounded.
The workers were sent to Muang Police Station for processing and repatriation.
— Phuket Gazette Editors
Keep in contact with The Thaiger by following our
Facebook page
.
Alcohol bans tomorrow and Monday in Thailand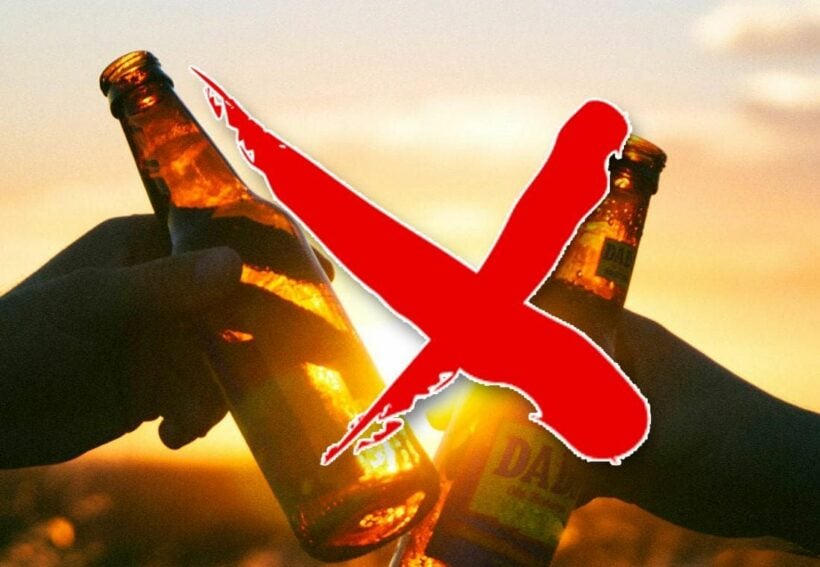 2 Buddhist holidays, Asahna Bucha Day, and the start of Buddhist Lent, fall on this weekend. As a result the government has added Monday, July 6, as a national holiday.
There will be an alcohol ban tomorrow, Sunday (July 5) and Monday (July 6). No alcohol will be sold or served on these days.
The dates of these important Buddhist holidays, and the ensuing long weekend and alcohol ban, falls just days after pubs, bars and entertainment venues have been allowed to re-open. The alcohol bans will put a dint in the re-opening plans for many small businesses who have been hit hard by the enforced closures and the ban on tourists coming into Thailand.
Various news outlets around the country have published a variety of confusing headlines on the matter. Because of the confusion you may have to 'roll with the punches' as the ban is applied in your particular area and is managed by the local police. For now, you have at least a day or so to stock up.
Asanha Bucha Day is a public holiday in Thailand marking the day when the Lord Buddha delivered his first sermon at Benares in India over 2,500 years ago. The exact date of the holiday is determined by the waxing moon and the lunar months, but is usually held in July or August.
The Buddha preached his first sermon at a deer park and from this sermon the Dharma (doctrine) of the Buddha was symbolised as a wheel. The Dharmachakra is also known as the Wheel of Life, Wheel of Law or Wheel of Doctrine and can be seen on flags in temples and buildings all across Thailand. Similarly, pictures or models of deer can often be seen at temples or in depictions of the Buddha.
Keep in contact with The Thaiger by following our
Facebook page
.
Covid-19 update: 40 days with no locally transmitted cases (July 4)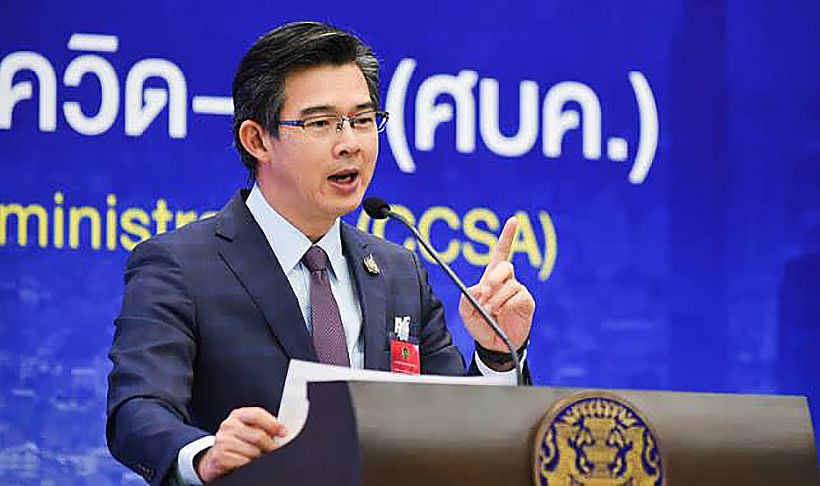 The Centre for Covid-19 Situation Administration confirmed this morning that Thailand has not recorded a single locally transmitted case of Covid-19 in 40 days. 5 imported cases were reported today of repatriated Thai nationals – 1 from Kuwait, 1 from the UK and 3 from Sudan. All were discovered in state quarantine facilities.
CCSA spokesman Dr Taweesilp Visanuyothin says Thailand remains on guard, and social distancing measures will continue to be enforced despite the 40 day milestone, as factors such as illegal immigrants remain a potential danger of contagion. Border control is a top priority for Thailand and although limited international travel is resuming, very strict precautions remain.
Only very limited groups of foreigners can enter, and numbers are severely restricted. These groups include those with work permits and medical reasons, but entry requires extensive paperwork, quarantines and is approved on a case-by-case basis.
General travel and tourism remain closed for the foreseeable future due to the threat of Covid-19 resurgence around the world, according to Taweesilp. Thailand is exploring potential "travel bubbles" with some countries that are deemed to have controlled the virus, as determined by the World Health Organisation.
As of today Thailand has had a total of 3,185 cases, of whom 3,066 of those recovered. There have been 58 deaths related to the virus.
SOURCE: The Pattaya News
Keep in contact with The Thaiger by following our
Facebook page
.
Major international retailers banning monkey-picked coconuts – VIDEO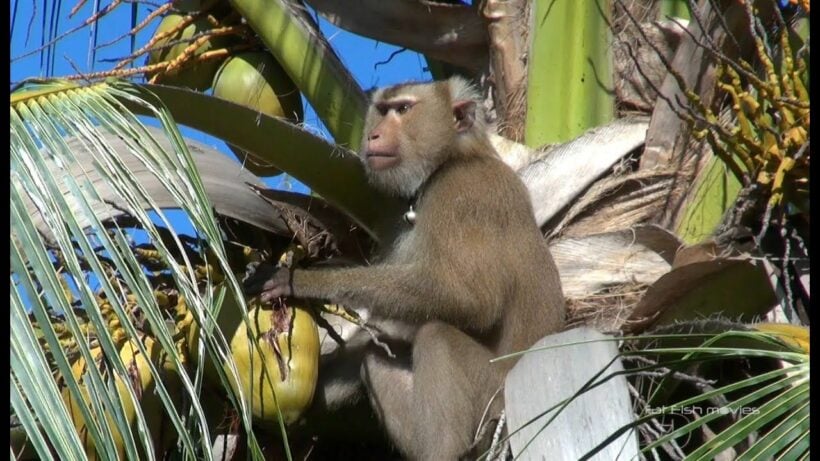 Allegations of animal abuse are prompting major Western retailers to pull Thai coconut products from their shelves, amid accusations that the coconuts are picked by monkeys treated inhumanely. People for the Ethical Treatment of Animals claim monkeys are snatched from the wild and trained to pick up to 1,000 coconuts a day. The animal rights group says pigtailed macaques are treated like "coconut-picking machines".
PETA claims monkeys are used by farms supplying 2 of Thailand's best known coconut milk brands: Aroy-D and Chaokoh, which are exported to many countries, including Europe and the US.
"Following PETA Asia's investigation, more than 15,000 stores will no longer purchase these brands' products, with the majority also no longer buying any coconut products sourced from Thailand monkey labour."
The BBC reports that in the UK, major retailers Waitrose, Ocado, Co-op and Boots are pledging to stop selling some coconut products from Thailand.
"Our own-brand coconut milk and coconut water does not use monkey labour in its production and we don't sell any of the branded products identified by Peta. We don't tolerate these practices and would remove any product from sale that is known to have used monkey labour during its production."
The Morrisons chain said it has already removed products made with monkey-picked coconuts from its shelves. Sainsbury's, the UK's second largest grocery chain, told the BBC…
"We are actively reviewing our ranges and investigating this complex issue with our suppliers."
A PETA statement says it has found 8 farms in Thailand where monkeys are forced to pick coconuts for export around the world. Male monkeys are reportedly able to pick up to 1,000 coconuts a day; it's thought that a human can pick about 80.
"Other coconut-growing regions, including Brazil, Colombia and Hawaii, harvest coconuts using humane methods such as tractor-mounted hydraulic elevators, willing human treeclimbers, rope or platform systems, ladders, or they simply plant dwarf coconut trees."
The group says it's also discovered "monkey schools," where the animals are trained to pick fruit, as well as ride bikes or play basketball to entertain tourists.
"The animals at these facilities, many of whom are illegally captured as babies, displayed stereotypic behaviour indicative of extreme stress. Monkeys were chained to old tyres or confined to cages that were barely large enough for them to turn around in."
"One monkey in a cage on a lorry (truck) bed was seen frantically shaking the cage bars in a futile attempt to escape, and a screaming monkey on a rope desperately tried to run away from a handler."
SOURCE: Bangkok Post
Keep in contact with The Thaiger by following our
Facebook page
.