Thai charter clause to prevent media domination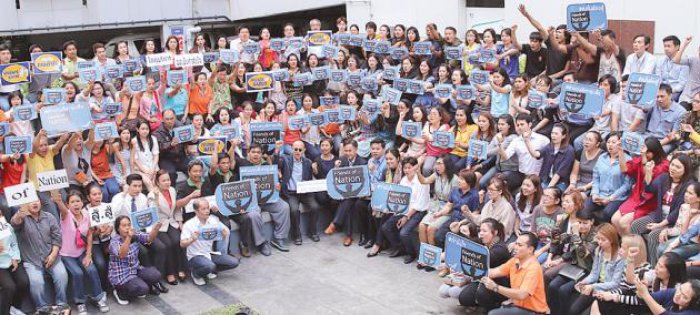 PHUKET MEDIA WATCH
– Thailand news selected by Gazette editors for Phuket's international community
Charter clause to prevent media domination
The Nation / Phuket Gazette
PHUKET: The new constitution will have a clause that is designed to prevent investor domination over media businesses through hostile takeovers, a member of the Constitution Drafting Committee (CDC) said yesterday.
The move follows the controversy involving Solution Corner Plc's acquisition of a 22.7-per-cent stake worth over Bt1 billion in the Nation Multimedia Group, which owns The Nation newspaper. A source in the CDC's working group on this matter said that the new constitutional clause would be based on the chapter about "liberties in expression of persons and mass media" in the previous charter.
The constitution of 2007 was abolished after the coup in May last year.
The source said that the relevant sections from the 2007 Charter would be retained, with an additional clause added to prevent cross right-holding or market dominance amongst mass-media businesses. Such dominance, the source said, would adversely affect the public's right to information.
Section 47 of the previous constitution states: "There shall be measures for preventing any merger, cross right-holding or market dominance amongst mass media businesses or by any other person which has the effect of impeding the liberty of the public in perceiving information or of obstructing public access to a diversity of information."
— Phuket Gazette Editors
Keep in contact with The Thaiger by following our
Facebook page
.
Judge Kanakorn Pianchana, another victim of the southern insurgency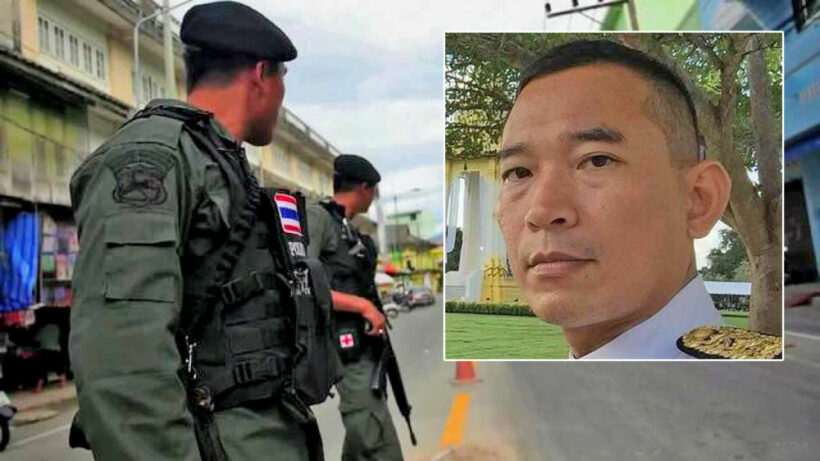 Five men were awaiting the judge to hand down his verdict. Charged with murder and facing either life imprisonment or a death penalty, or being acquitted. On October 4 Judge Kanakorn Pianchana, at the Yala Provincial Court, announced the five men were acquitted, in a 25 page document. What was to follow was both profound and tragic.
The judge claimed, as he wound up his reading of the acquittal, that there wasn't enough evidence to convict the five Muslim defendants with the murder charges, claiming that his 'superiors' had pressured him to convict them and impose capital punishment.
Then he reached into the pocket of his black judge's gown, drew a pistol and shot himself in front of a startled court room.
"My words might be as light as a bird's feather but my heart is as heavy as a mountain."
"Return the verdicts to the judges. Return the justice to the people."
His final words before shooting himself have been ringing around Thai social media and judicial circles ever since as Thais ponder what in earth is going on in the courtrooms of the insurgency-plagued southern provinces, indeed any court in Thailand.
Kanakorn Pianchana luckily survived the shooting, was rushed to the provincial hospital and was released last week after visits from officials and the obligatory staged photo opportunities during the presentation of flowers to the patient.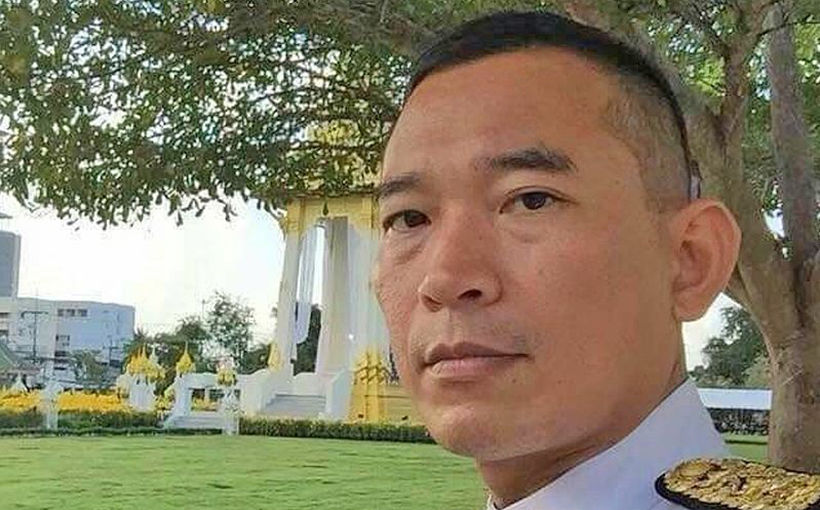 The incident, apart from the immediate impact on the judge's health and his family, draws broad attention to the two decades of civil strife in the south, ironically described by Thai officials as the 'restive South'. Buddhists and Muslims are in a real-life battle for real estate in the disputed southern-most provinces of Narithawat, Pattani and Yala. Once a Malay Muslim sultanate, the three provinces were annexed by the Thai kingdom in the early 20th century. But the earlier passive resistance has given way to a bloody insurgency since 2004.
Some 6,000-7,000 people have been killed by militants since the early 2000s, with heavy-handed military law being imposed on the hapless residents for at least 15 years. The scale of the dramatic violence is comparable with deaths in the Gaza Strip conflict, but far less known or understood by foreign media.
The targets are teachers, judges, academics, soldiers and religious leaders – from both faiths. Framing the conflict merely as a land dispute belies the tetchy religious friction between the Malay Muslims and the southern Buddhist Thais.
In many parts of Thailand's south, even the tourist island of Phuket, there is a mixture of Buddhists and Muslims living peacefully together in a tolerant version of 'Thai' Islam with Thai Buddhists whose religious principals generally embrace freedom of worship.
Not so in the deep south where Muslim insurgents, many who travel over the open borders into Thailand, have waged a violent civil war against mostly completely innocent southern residents. The border, whilst patrolled with checkpoints, is an easy swim across a small stream in some locations, or a trek across the hills in others.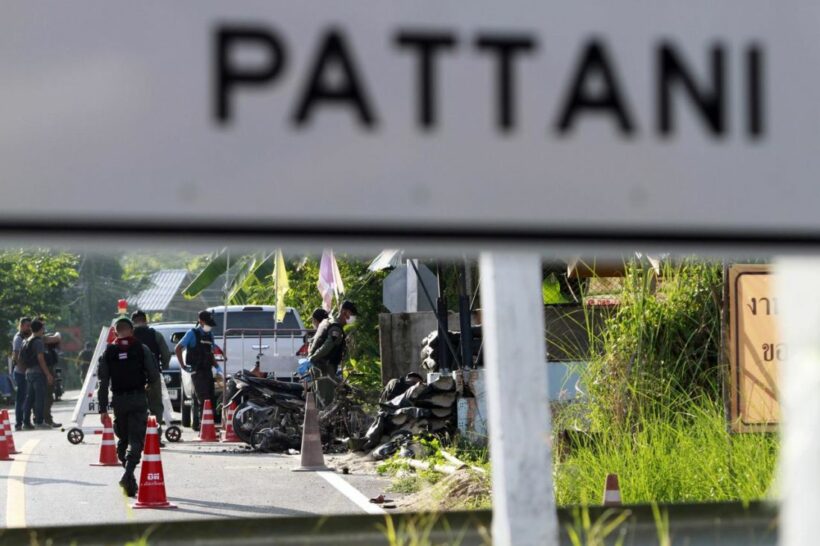 A few hundred kilometres to the north are the tourist-magnet beaches of Krabi and Phuket, some of the most popular tourist destinations in south east Asia. Yet a few hours drive south the situation changes dramatically with armed militia at checkpoints, barbed wire, sandbags and lots of questions. Successive governments have tried to downplay the problems whilst quietly trying to engage in unproductive peace-talks.
Both sides have drawn lines in the sand that prevent any beneficial progress towards lasting peace. On the part of the Muslim insurgents, the actual key figures and 'money' behind the two decades of attacks, is particularly hard to identify, making contact and plans for productive talks complex or impossible.
Both the seats of the Malaysian and Thai governments are a long distance from the troubled region – in Bangkok and Kuala Lumpur. The Malay government, whilst politely sending along various 'government' negotiators over the years, have been less than forthcoming in engaging with the Thai government for a solution.
So, the ' Deep South', the 'Restive South', or just southern Thailand, remains a potentially dangerous zone with little support and a 'law unto itself' attitude where corruption can thrive.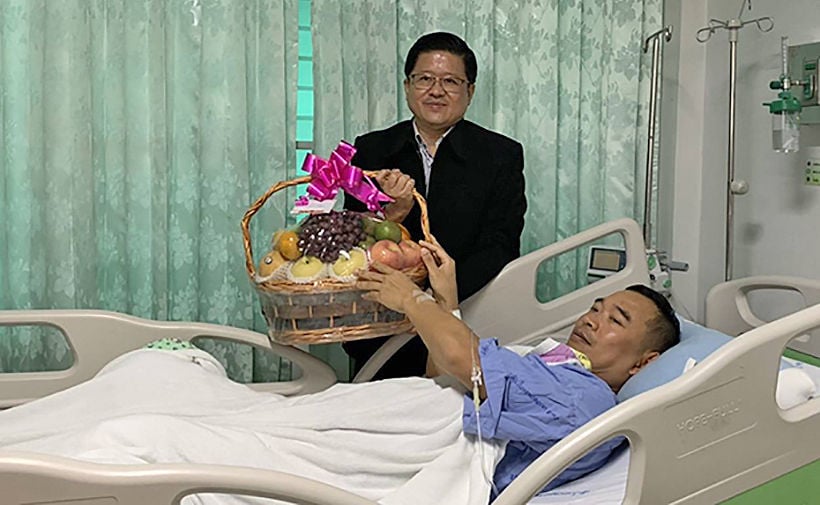 Mr. Kanakorn, a judge a the Yala Provincial Court for 17 years, openly accused the Thai army of using forced confessions and torture to condemn Muslims and push through their sentences. He cited many times his verdicts were subverted by superiors who lacked a full understanding of the evidence in cases.
Regional chief justices are allowed to review verdicts before they are read out in court – a quaint Thai judicial tradition following the country's patriarchal line of authority.
In the case at hand, Mr. Kanakorn claimed he carefully considered the cases of all five defendants, accused of killing five others in June 2018. He concluded there were insufficient grounds to convict them.
"But the regional chief justice of a part of southern Thailand sent a secret letter ordering me to punish the five defendants."
He neglected to name names.
Mr. Kanakorn explained at a hearing in August, addressing the defendants and their families, that he wanted to acquit the men but was "being pressured from above to convict". He delayed the reading of a verdict for another two months.
Relatives of the defendants, gathered to hear the verdict on their family members, have explained to the media they had no idea what was about to unfold after the reading of the verdict on October 4. At first, according to people in the court, he asked the court reporter and other provincial legal officials out of the court room. He then ordered a guard to lock the main door.
The judge then set up two mobile phones set to stream the verdict and then spent the next hour delivering his deliberations. People were knocking at the doors of the courtroom and the judge's phones continued to ring, still streaming, as the judge handed down a verdict he clearly disagreed with, and was prepared to end his life as a consequence.
In amongst the deliberations, the judge spoke about the low wages for judges, about 75,000 baht per month, and the opportunities the low wages presented for judges to have their opinions and final verdicts swayed.
At the conclusion of the unfolding drama, as people outside the courtroom continued to bash on the locked doors, the judge simply said… "This is the end."
One of the people in the court said that, at this stage, the judge "looked totally exhausted."
Mr. Kanakorn stood up, turned and bowed to framed portraits of the Thai monarchy adorning the walls of the courtroom, casually reached into his black judicial robes, pulled out the gun and shot himself.
At this stage, given the acquittal of the five men, the five still languish in a Yala prison. The families have been told that the prosecution will appeal Mr. Kanakorn's verdict of acquittal in the murder cases. Bail has been set at 500,000 baht for each man, an amount of money well beyond the reach of a poor southern family.
The story has drawn widespread sympathy for Judge Kanakorn Pianchana and put additional focus on Thai judicial corruption and, locally, justice 'southern style'.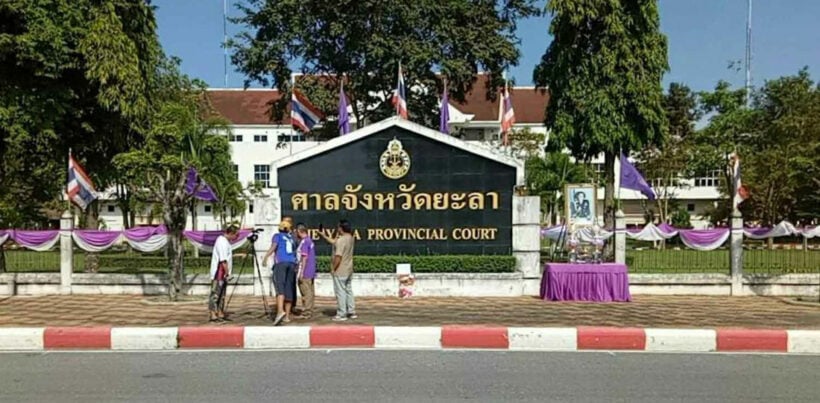 Keep in contact with The Thaiger by following our
Facebook page
.
Top 5 reasons why Aussies choose medical tourism in Thailand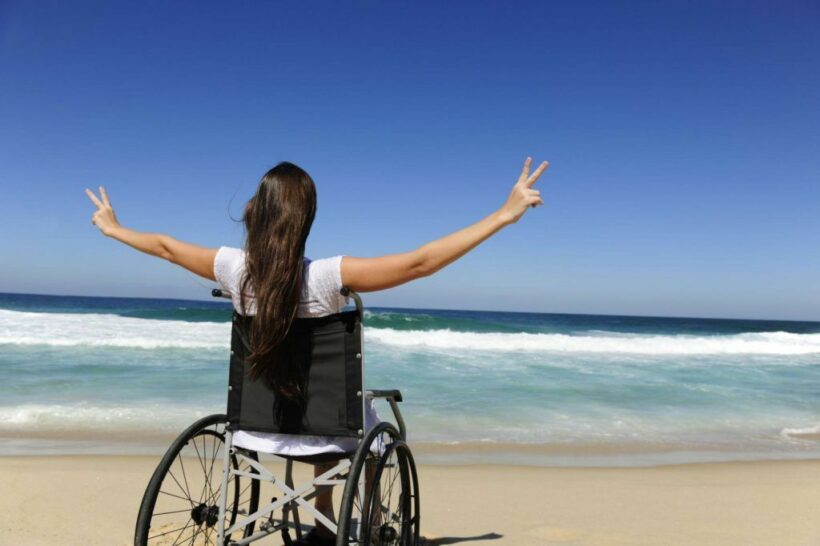 "With more than 15,000 Aussies travelling to Thailand each year for medical tourism, the country is a burgeoning market for cosmetic procedures. There are numerous Thai doctors who already have more than a 90% Australian client base. The landscape is certainly changing when it comes to price, surgical quality, convenience and post-recuperation."
Darren Lyons from medical information site MyMediTravel has seen an influx of Australian medical patients flocking to Thai destinations; from Bangkok to Phuket. And the facts don't lie.
Australians are now spending in excess of US$300 million on a variety of diverse treatments from rhinoplasty and facelifts to breast augmentation and even cardiology. Due to an ageing population and long waiting lists, many Aussies are turning to Thailand to help them achieve their healthcare goals. So, what are the five main reasons Australians are heading all the way up to South East Asia for their medical and cosmetic requirements?
1. Exclusive Hospitals
Groundbreaking technology across Thai hospitals and clinics are a real attraction for medical tourists. Heavy investment into Bumungrad International Hospital and Bangkok Hospital Bangkok in the capital makes them two of the largest private medical facilities in the country which has seen an influx of Aussie patients.
The latter utilizes Specialist Beam Surgery to treat cancer patients whilst open heart surgery is becoming popular thanks to Off-Pump Coronary Artery Bypass or OPCAB. Meanwhile, an entire sports injury rehab wing exists where a host of Australian sports stars from soccer, Aussie Rules and boxing have been successfully treated. There is even an on-site shopping center and a McDonalds!
Across the 60-plus JCI-accredited hospitals, hotel style amenities also attract Aussie patients looking for state-of-the-art medical services. Since 2013, Bumungrad Hospital has treated more than a staggering one million patients including more than 10,000 from Australia.
Catering to international patients' needs, hospital wards have transformed into plush buildings filled with luxury amenities. These feature dedicated check-in, complimentary lounges, travel agents for arranging visa extensions and boutique style rooms. Accommodation comes complete with separate living room, en-suite, kitchen and WIFI providing the opportunity for family and visitors to stay.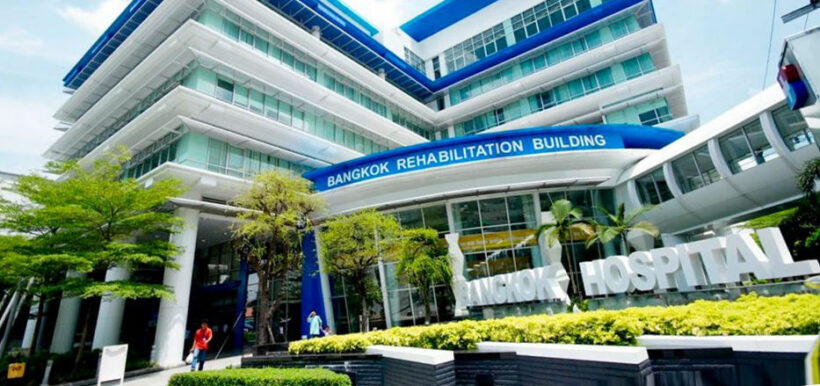 2. Healthcare Standards
Adhering to US international standards of care, Australians have realised the potential for quality healthcare in Thailand. The patient to nurse ratio is also another key factor with Australian patients receiving one nurse per eight patients compared to Thailand where it is one nurse per four patients.
3. Accessibility
Travel has never been easier and more cost-effective for Australians benefitting from direct routes to the region. Thai Airways provide non-stop flights daily to Bangkok from major cities including Sydney and Melbourne. There's also direct flights into Phuket from the east coast cities (with JetStar). Once in Thailand, international patients can select a range of affordable internal airlines offering flights to stunning beach resorts and tropical locations such as Koh Samui and Phuket.
4. Value
Enticing prices on treatment sees Australian patients save around 30%-40% across a wealth of procedures with identical medical care and drugs. With increasing competition to keep prices low, this fiercely-competitive market is a haven for patients. For example, a facelift in Australia costs around A$10,000 whilst facelifts in Thailand are priced around A$4,200.
5. Global Destination
Thailand has recently established itself as a global medical tourism destination turning over more than US$5 billion in the last five years alone. Australian patients are seeing the advantage of combining top-notch, price-busting cosmetic treatment with an unforgettable vacation that has seen half a million plus patients visit the region already.
Keep in contact with The Thaiger by following our
Facebook page
.
Top 10 things NOT to do in Thailand (2019)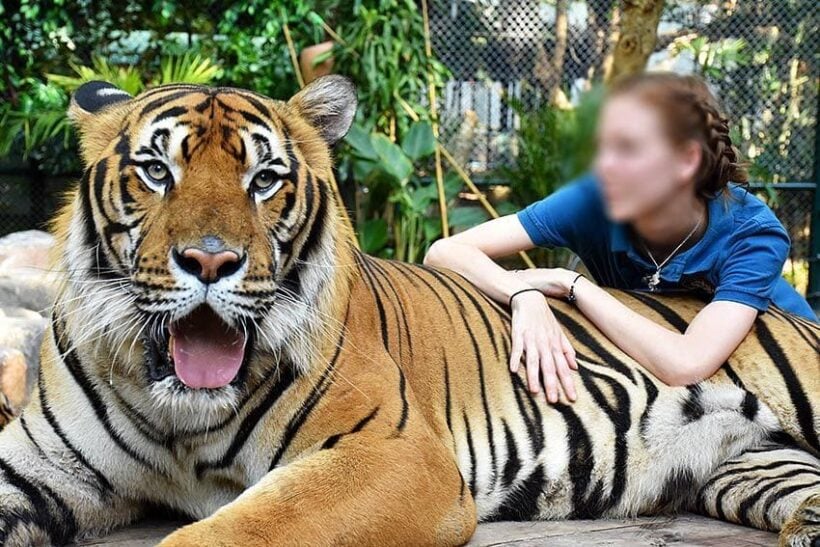 There are hundreds of things to do in Thailand and you'll be spoiled for choice during your visit. But there are a few things that may be worth avoiding, despite being available, during your time in the Kingdom. If you also want a list of basic cultural faux pas, check this list out HERE.
So, in The Thaiger's opinion, don't…
1. Swim at the southern Andaman beaches in the low season
Every year about 50 or so people drown along Phuket's west coast. Mostly in the wet season with the south-western monsoon kicking up the waves washing onto the island's Andaman coast beaches. Sadly, it's mostly Chinese and Russian tourists who end up getting into trouble. Krabi, Khao Lak, Phang Nga, Trang and southern islands also have their share of drownings and near-misses each year.
There's a complicated litany of reasons for this carnage – many Chinese and Russian tourists, for example, can't swim, the lifeguard patrols on many of the beaches are 'patchy', not enough information is provided to tourists about the dangerous rips along the west coast during the monsoon and whatever signage and flags that actually exists do little to deter tourists who seem determined to go swimming.
Most of the beaches have the red flags on display when the surf's up but many of the flags are not new and the colour red, which in some western countries denotes 'danger' isn't as effective in being a deterrent colour for the Chinese. In fact it's the lucky colour for Chinese.
There is a clear and present danger of swimming on Phuket's west coast during the May – November low season (which is also the most popular time for Chinese tourist arrivals).
For the Gulf of Thailand coastal areas in Hua His, Samui and other southern Gulf beaches, the windy weather is usually later in the year from October to December.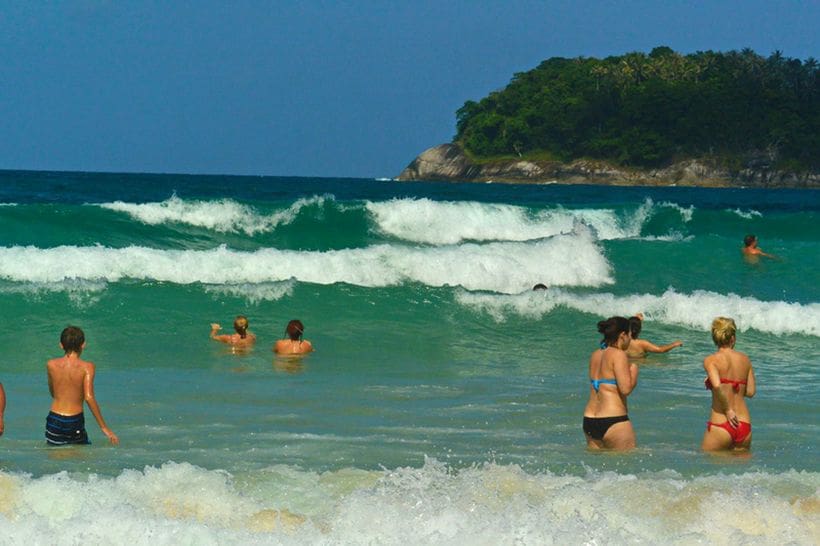 2. Hire a motorbike
You get off the plane, catch your passenger van to your hotel, check the minibar and then head out to find the nearest motorbike hire shop – there are hundreds around the main tourist spots anywhere in Thailand.
In most cases a passport will suffice (NEVER let your passport out of your sight, even when they're taking a photocopy of your passport front page) as ID to allow you to hire a motorbike and take it out onto Thailand's roads.
The roads in Thailand are some of the most dangerous in the world. If you're under 30 years old, male and riding a motorbike your chances of having an accident are astonishingly high.
Have you ever ridden a motorbike before? Probably not. Do you have a motorbike driver's license? Chances are slim. Were you taken for a short test to see if you can ride or handle a motorbike? Doubtful. Does your travel insurance cover you if you have an accident without having a valid motorcycle driver's licence? I bet it doesn't.
Still, it happens hundreds of time a day around the island and tourists, like lambs to the slaughter, head off into the craziness that is Thai traffic – sometimes shirtless, sometimes after drinking and sometimes without even the basic protection of a helmet.
Then we hear that the tourists have had some sort of horrific accident, end up in an international hospital, their insurance won't pay for their medical care and we have another report on our website.
Bottomline, if you don't have a motorbike driving license, have never driven a motorcycle or have been drinking just DON'T hire a motorbike in Phuket. Just don't!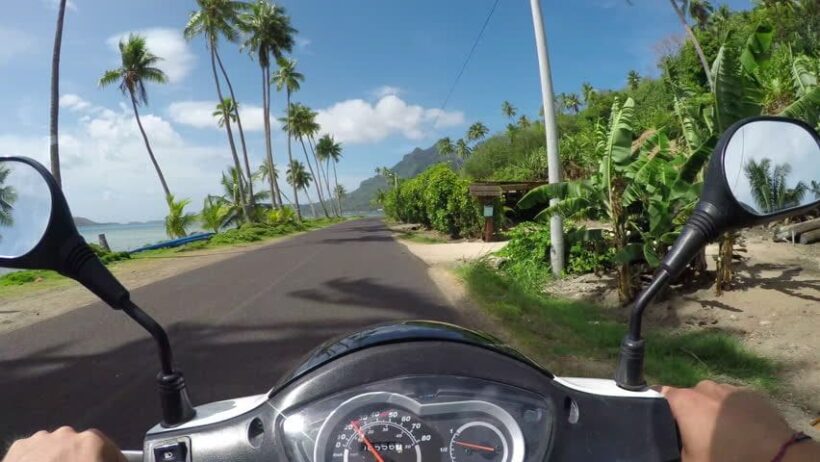 3. Go to tiger or animal shows
Reptiles, birds, crocodiles, tigers, dolphins and plenty of others. There are hundreds of shows where animals are performing for tourists. These aren't zoos and usually cater for one particular type of animal. Is it OK to visit these shows. Well, in Thailand it's absolutely legal to do so and the attractions are all licensed to operate under Thai law.
The question as to whether you SHOULD visit is up to you.
Tigers, of all wild beasties, are not born to sit, half drugged-up in chains, to have tourists patting them for selfies. Tigers are critically endangered everywhere in the world. Specifically, the Indochinese Tiger, the species we see in Thailand and surrounding south east asian countries, is a hunter and can inflict fatal injuries with a single swipe if you happen to be in the wrong place at the wrong time.
An Australian was mauled at the Tiger Kingdom in Kathu, Phuket in 2015. He survived his injuries which opened up the front of his chest. The only upside about these tiger zoos is that they conduct (for all the wrong reasons) breeding programs to keep the species alive but the gene pool is very shallow so, in the long run, is not a sustainable method of breeding tigers.
Here's an interesting blog from a westerner who volunteered at one of the Tiger shows.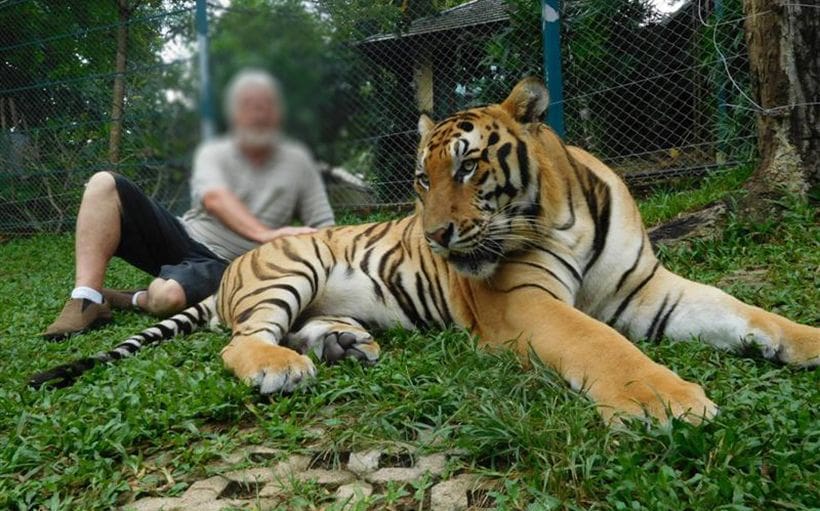 4. Go to zoos
Many of Thailand's zoos are not up to international standard and, like the elephant rides and tiger shows, have gone out of fashion with many western tourists. But 'animals for entertainment' is still a popular concept for many Asian and eastern European tourists – it's a cultural thing.
The Thai zoos come up for constant criticism especially on platforms like Trip Advisor where pictures of poor conditions, lonely and skinny animals keep getting attention.
Voted by many Trip Advisor readers as one of the worst tourist attractions in Phuket – it routinely scores either one or two stars with comments that sound like the visitors have just come from an abattoir rather than a modern zoo.
Visiting a Thai zoo is like visiting one in the West in the 1950s when animals are crammed into unsuitable enclosures or cages with little care taken to keep the facilities clean. Many of the zoos smell, the animals don't appear to be in the best of health and it's simply a relic of a bygone era whereas modern zoos have changed dramatically to provide true educational opportunities and vastly superior, and more natural, enclosures for the animals.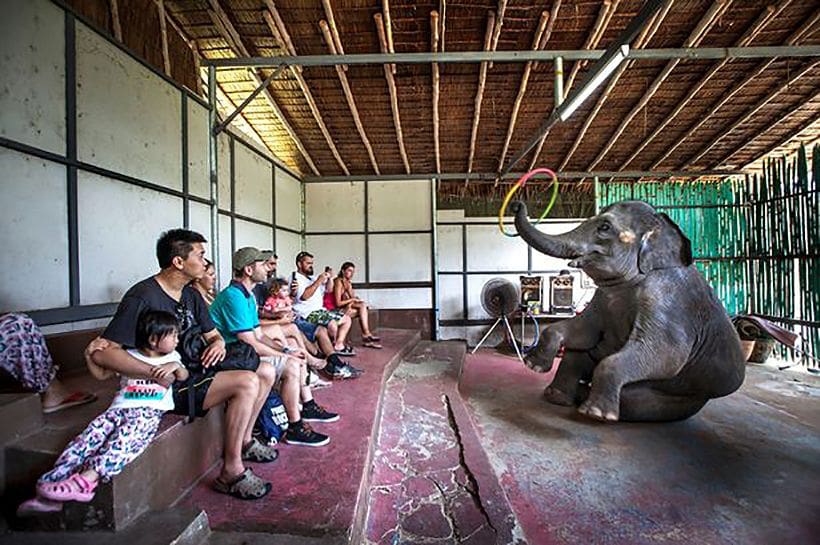 5. Ride an elephant
Riding elephants in Thailand whilst you're on tour here is just one of those things tourists have on their bucket list. In Phuket there are many, many elephant camps where you can see these wondrous mammals and, if you want, ride on their back through the forests. Generally frowned upon by western values, it's still hugely popular in Asia and all the camps do a roaring trade.
The problem with elephants in Thailand is vexed with a well cared-for pachyderm living up to 60 years – the average age is 48 years. They used to work in the rainforests as beasts of burden but that work has now dried up with the banning of logging in most parts of Thailand so the elephants and their mahouts have gravitated towards the cities and tourist industry to make a living – elephants require quite a lot of food.
To say we should simply 'set them free' is an absurd suggestion and unpractical so a longer term solution needs to be found.
There are now new elephant 'sanctuaries' and retirement parks opening up around the country. They provide a more natural environment for humans and elephants to interact. Although these are really just an alternative pay-to-visit 'zoo' (albeit a huge step up from the majority of elephant camps), we applaud their efforts and hope there's more available soon.
There's now also an even stricter code of conduct gaining popularity in wildlife circles whereby any contact between beast and human would be banned, even feeding and washing the elephants. We will see if this becomes a new norm.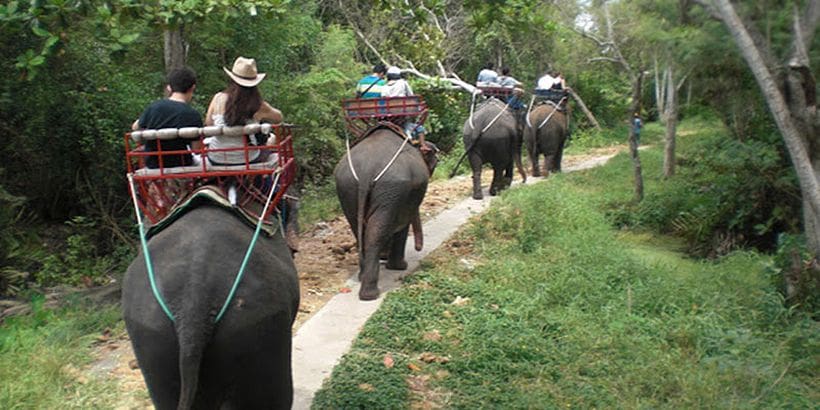 6. Go running during the day
You like keeping fit, you run regularly in your home country and you're on holiday where you can get a few extra kilometres under your belt as you explore. Except that it's hot, really hot, most of the year, especially in the south. And humid.
In northern regions it does get a lot cooler in the 'winter' (around December and January), otherwise most of Thailand is just HOT most of the year.
All the marathons and running events held around Thailand start at 4 or 5am in the morning for good reason. It's the only time of the day where you can run in relative safety. If it isn't abundantly obvious that running in the heat of day is just plain dangerous you are going to learn the hard way.
Keep fit, by all means, but try your hotel's gym or get up really early if you want to pound the pavement.
Same goes for any other types of sport where you're going to exert yourself. You can get sick quite fast if you're not used to the heat, and tourists do regularly.

7. Get in a taxi or tuk tuk before negotiating your fare
This is probably mostly important in tourist hot spots like Bangkok, Pattaya, Chiang Mai, Samui or Phuket. There are variations with taxi and public transport options – some locations do it better than others. Pattaya, for example, has the excellent 'baht bus' where you hop on and off and pay the driver 10 baht.
Bangkok too is generally taxi-friendly except that the traffic can be hideous around tourist traps around the city.
Meanwhile, getting a taxi or tuk tuk to go anywhere around Phuket is expensive, compared to anywhere else in Thailand and even some western cities. There's a long history as to why taxis and tuk tuks are expensive and that's a report for another day. The words 'cabal', 'mafia' and 'extortion' could be used in such an article, but we'll leave all that for another day.
Your best bet if and when you're going to use a taxi is to negotiate the fare before you get in. By all means bargain the stated price down as much as you can but make sure there is a firm understanding with the driver about the price before he turns the key.
By law, all taxis in Thailand are meant to use a meter. In Phuket it never happens. Never. 'Meter not work', blah, blah. In other parts of Thailand the meters appear to work a lot better, must be the humidity.
There has been decades of efforts by Government authorities, the Army and any number of well-meaning officials that has had precisely ZERO effect of the notorious taxis and tuk tuks in Phuket.
All you can do is accept that the prices are high and negotiate a fee, BEFORE YOU GET IN, wherever you are.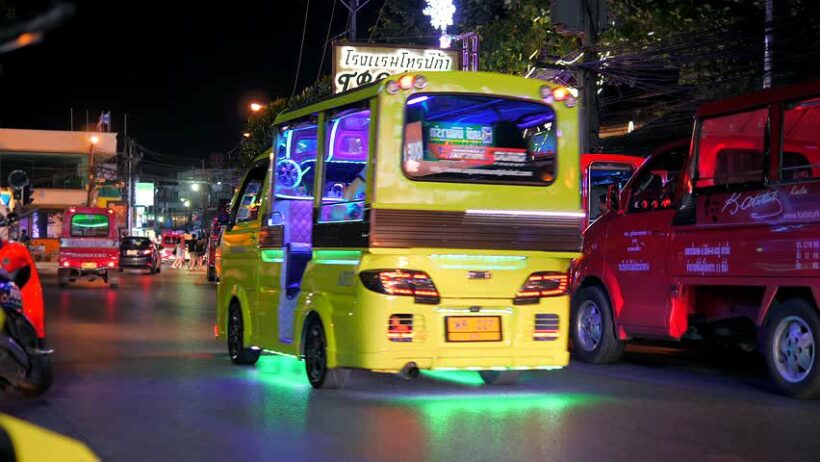 8. Sign contracts without advice from a qualified Thai lawyer
DON'T SIGN ANYTHING in Thailand without getting it checked over by a trusted and qualified Thai lawyer and advice from a western lawyer. You are conducting business in a foreign country, in a foreign language and there are thousands before you who have fallen foul of hastily or poorly prepared legal documents.
The list of stories over the years reporting on foreigners getting burned over contractual problems has filled Thailand's newspapers and websites.
Guy meets girl. Girl and guy move in together. Guy decides he wants to buy a villa. Guy buys property under Thai GFs name (because foreigners can't 'own' land in Thailand). Relationship goes sour. Thai GF vanishes and sells the house without telling ex-BF. And it gets worse from there.
Even if you're signing a basic rental lease, get it checked by people who know the ropes of the Thai legal system. Check, check, check. And then check again.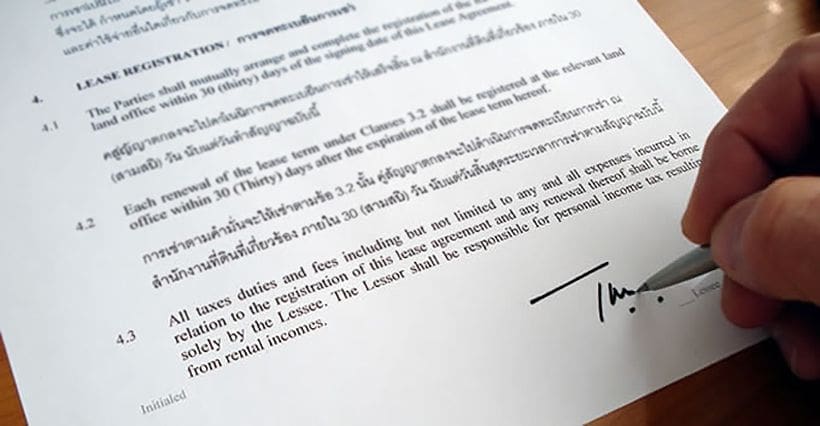 9. Get in an argument with Thai police
You will always come off second best if you decide you're going to challenge the boys-in-brown. Thai police have a job to do and, in most cases, do a sterling job given that a lot of the time (especially in places like Patong) foreign tourists do some REALLY stupid things.
Police in Thailand are, generally, poorly paid and there is a generation of police who still work their way up the system 'buying' higher positions in the police ranks so they can get a larger proportion of the 'tea money' (bribes) that are still rife in the system.
Whilst there are many, many efforts, made with the best intentions, the 'system' has been in place for many generations and corruption will still be around long after you've left the country. With all that said, if you get stopped for a minor indiscretion – not wearing your helmet or not carrying a valid license with you, etc – just pay up and go on your way.
Yes, you are feeding the pyramid of corruption but your other option is not paved with happiness. Ramp up the situation by insisting that you 'speak to the superior' or go to the police station to voice your objection. You will come off second best, every time.
In a more serious situation, like a traffic accident or where someone's been injured, you are best keeping your cool and insisting that a member of the tourist police or a consular official come to the scene before you do anything. At least make sure you call them before agreeing to ANYTHING.
DON'T get angry or get into an argument with the local police. Their English-language skills will probably be limited and they represent a system that can get you into a mountain of trouble, costs or jail if you don't play your cards right.

10. Get your gear off
It's hot and humid and you've come to Thailand for a swim. You've seen photos of bar girls in skimpy hot pants and a size-too-small singlets. You're used to western values where topless bathing is acceptable.
Forget all this – you're in Thailand and, despite the outwards acceptance of showing some flesh, it is still a deeply conservative country when it comes to what you wear and where you wear it.
There are plenty of double standards when it comes to this issue and you only really learn the subtleties after living here for a few years. The Thais will generally tolerate you wandering around shirtless in tourist zones but you don't have to wander too far from the tourist hot-spots before the idea of 'acceptable' clothing changes quite quickly.
This becomes acutely apparent when it comes to visiting temples or anywhere there are images of members of the Thai Royal family or Buddha.
If you're in any doubt about what the dress code is in any particular situation, ask a local.
Don't, for example, wander down to the local Immigration office in your shorts, sandals and singlet and expect to get service – you won't.
Going topless on a Thai beach will draw undue attention from the local constabulary, most likely resulting in a fine.

Checklist
1. Have a quick read about the places you're visiting and Thai customs on the internet. There are hundreds of sites that will spell out much the same mantra about behaviour, dos and don'ts. Here's our LIST.
2. Do some homework about the places you want to visit, chat to other tourists and your hotel concierge about suggestions (although they're usually on commission too)
3. If you are going to get into any business transaction consult a local lawyer plus a lawyer who speaks your language with experience in the transaction. Especially buying property.
4. Think before you act in most situations. You are in a foreign country and they truly do things differently in Thailand. The longer you live here, the more confusing it can seem. Turn your brain on before you hand over your money.
5. If you wouldn't do it at home, don't do it in Thailand, even if you can.
If you are looking to book a hotel in Thailand check out THIS link first.
Keep in contact with The Thaiger by following our
Facebook page
.