Sports tourism flourishing in Phuket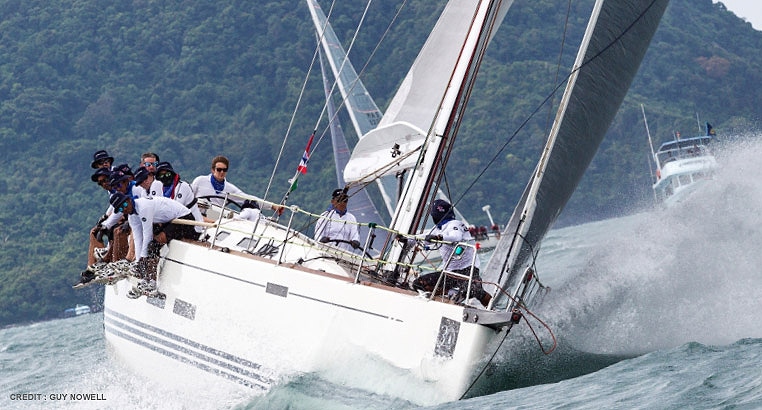 By Paul Poole, Thailand's sponsorship guru
Few places in Thailand host more sporting events than Phuket, and every year thousands of tourists – both local and foreign – head to the island to participate in or witness a sporting event.
Hardly a month goes by without a sporting event taking place on Phuket. Be it swimming, biking, running, golfing or sailing, the island is fast becoming one of the premier sports tourism destinations not only in Thailand but also in the wider region. With Thailand being ranked as the top MICE destination among Asean countries in 2016, Phuket is one of the top contributors to the industry, according to research by Thailand Convention & Exhibition Bureau and C9 Hotelworks Market Research.
One example of sporting events that have traditionally attracted large numbers of visitors to Phuket are the island's many regattas and yachting events. Sailing has a long history in Thailand, and over the years the country has become one of the most active racing destinations in Asia, with events such as Phuket King's Cup Regatta, Kata Rocks Superyacht Rendezvous and Cape Panwa Hotel Phuket Raceweek drawing sailors and spectators from near and afar every year.
These events play an important role to the local community. Speaking at a press conference in Bangkok earlier in the year, Kobkarn Wattanavrangkul, Minister of Tourism and Sports, said: "Sports tourism is an area in which we see a lot of growth potential for the country. Marine events attract high-spending tourists, many of whom are repeat tourists coming back to Thailand throughout the year."
Indeed, according to research done by Infinity Communications & Consultants, a marketing communications agency in Thailand specialising in sporting events, an estimated 40 million Baht is spent during the week of the Phuket King's Cup Regatta on food and drink alone. The number does not include expenditure on travel, entertainment, event entry fees, boat maintenance and other expenses. "Sports tourism is an important and growing sector on Phuket," says Norraphat Plodthong, Governor of Phuket. "Sporting events are highly beneficial to the local economy because they tend to attract a large number of visitors who support local hotels, restaurants and other services. Our beautiful natural environment, world-class facilities, good connectivity and warm hospitality make Phuket the perfect sports tourism destination."
Another example of a sporting event that has placed Phuket on the sporting map is Laguna Phuket Marathon, which is expected to attract over 8,000 runners from more than 50 countries when it returns for the 13th time in June next year. While the race is commonly referred to as South East Asia's leading destination marathon, the event is also well-known for its friendly atmosphere, offering race distances for all ages and abilities and thus encouraging mass participation.
There is no doubt that an event like Laguna Phuket Marathon has a significant impact on the local economy. According to research by Frost & Sullivan, a business consulting firm, Laguna Phuket Marathon was the prime motivation for travelling to Phuket for 1,750 local and expat visitors in 2017, while the number was 2,333 for foreigners. Furthermore, the event has seen a significant increase in average spending for both locals and foreign visitors, with the former seeing a 124 percent increase from 2016 to 2017 to 4,322 Baht and the latter seeing a 92 percent increase in average spend to 10,641 Baht during the same time. In addition, the race is held during a time when Phuket usually sees a slowdown in tourist numbers; it is estimated that the total economic output of the 2017 edition of the race was 215 million Baht.
Sports tourism on Phuket is not only about large international events. The island also regularly hosts smaller amateur events that may not attract the attention of international athletes but nevertheless play an important role in driving local sports tourism. According to research by Thailand Convention & Exhibition Bureau and C9 Hotelworks Market Research, domestic travellers accounted for more than 70 percent of total MICE travellers in 2016.
Paul Poole (South East Asia) Co., Ltd. offers a number of sponsorship opportunities for sporting events on Phuket, including Thailand Yacht Show, Kata Rocks Superyacht Rendezvous and Laguna Phuket Marathon. For more information click HERE.


Read more headlines, reports & breaking news in Thailand. Or catch up on your Thailand news.
Residents protest the Phuket Governor over water shortages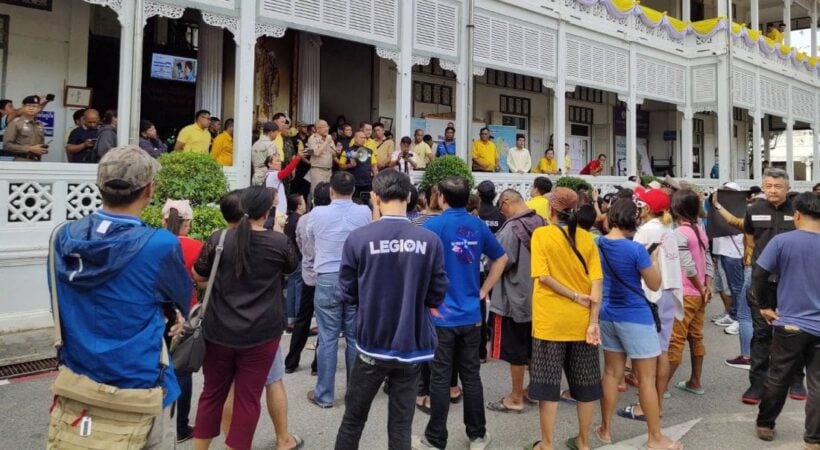 Local residents in Rassada have picketed the Phuket Provincial City hall to demand answers from the Phuket Governor over the current water shortages.
Phuket Governor Pakkaphong Tavipattana told the media yesterday they are managing to solve water shortage problems in Phuket throughout this dry season.
Whilst claiming that there was no 'drought crisis' in Phuket the Governor said… "All local administrative organisations must use their own plans to solve the drought by yourself."
The Governor even mentioned the 'C' word, whilst denying that there was any 'Crisis', blaming the media for beating up the story and saying the bad publicity will damage the island's tourist reputation.
The 'shortage' or 'management problems', or whatever you want to call it, are problems stemming from earlier inaction to foresee the water shortage problems and manage them appropriately. Instead of a plan to ration water earlier in the year, the island now faces critical water shortages with tankers rolling across the Sarasin Bridge in a convoy to assist in the non-crisis.
Today 15 water trucks from Rassada Municipality, the Phuket Water Work Authority (PWA), the Department of Disaster Prevention and Mitigation Phuket Office (DDPM), The Department of Rural Road Phuket Office and the Water Resources Region Office 10 Surat Thani rolled into Rassada. These water trucks are helping to distribute free water for residents in the east Phuket Town area.
Locals in Rassada, who have suffered most water shortages in Phuket, are now receiving free water instead of having to buy water following their protest.
Residents in Kathu, Chalong, Rawai, Koh Kaew, Thalang and parts of Phuket Town have been complaining over the past month that their water supply has been either cut off completely or reduced to a trickle.
So, no matter what Phuket's Governor wants to call it, thousands of residents around the island have been struggling with basic water supplies for up to two months.
On February 6 this year, the Phuket Water Authority announced water restrictions.
And then the day after, cancelled them.
In retrospect, the rationing would have been prudent water management and would have avoided the need for Rassada residents to protest and water trucks to be rolling across the Sarasin Bridge.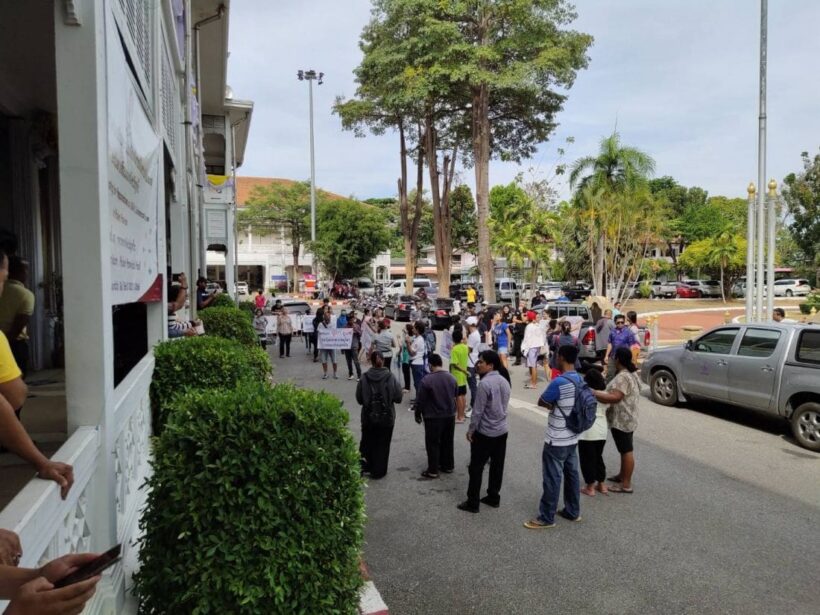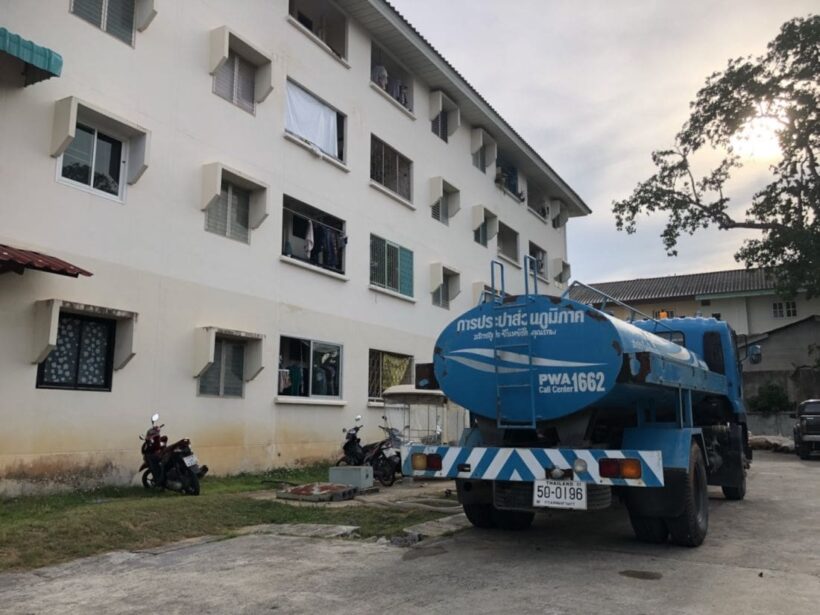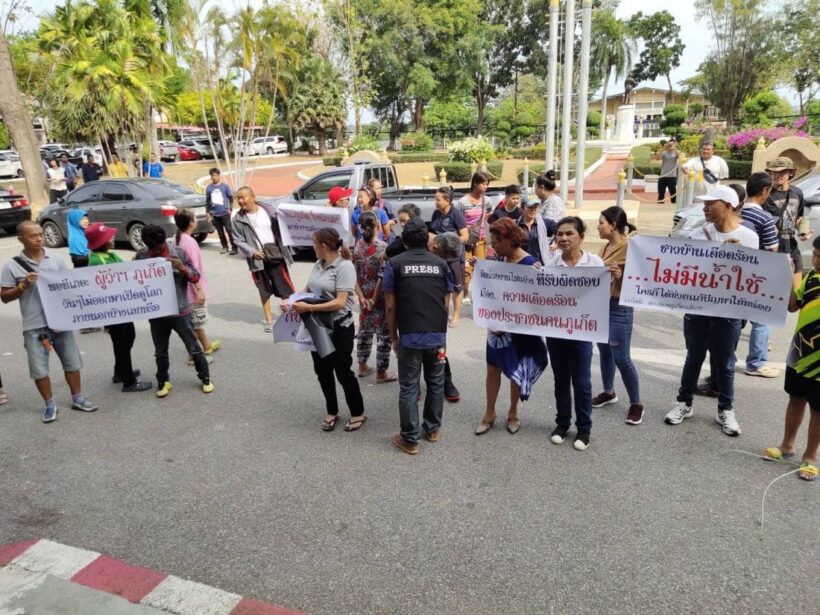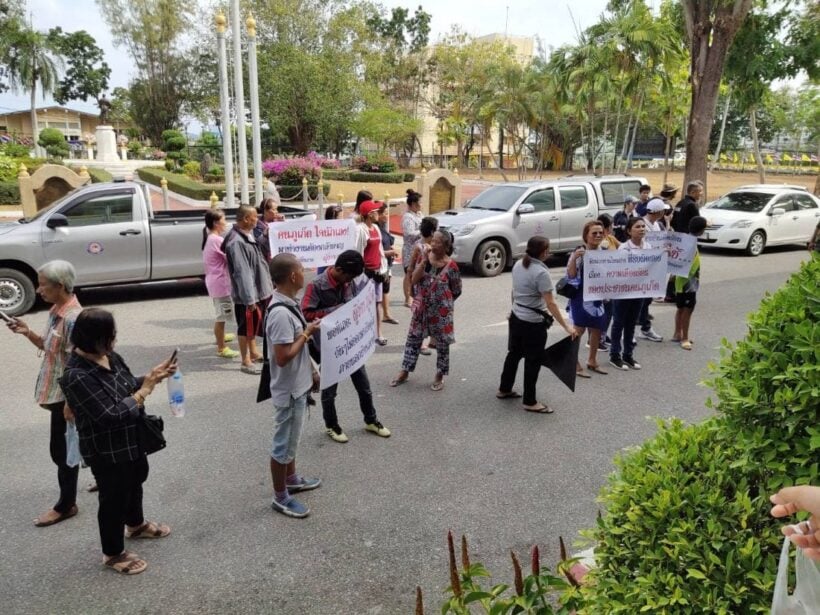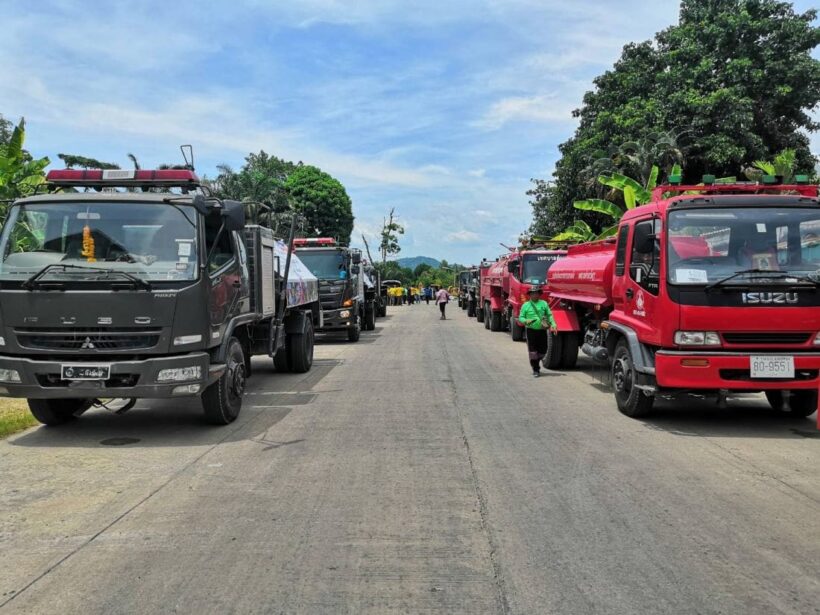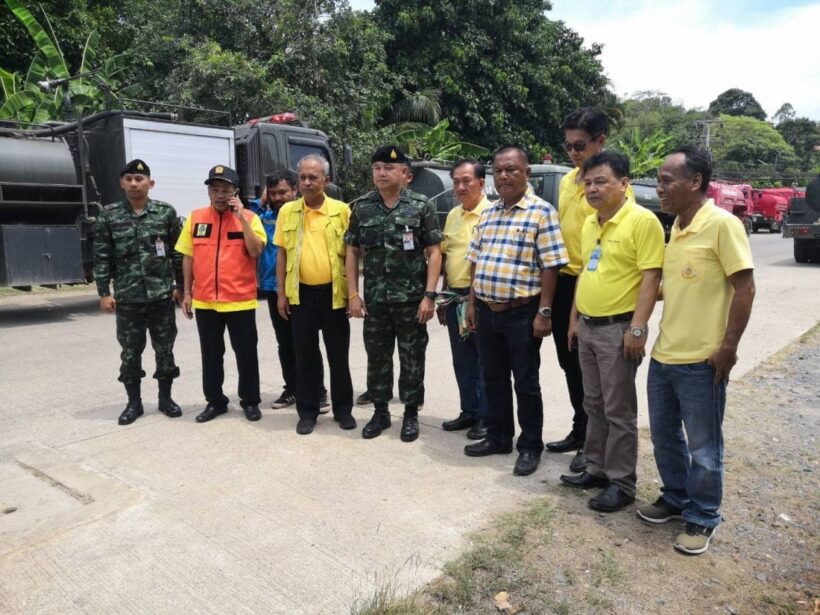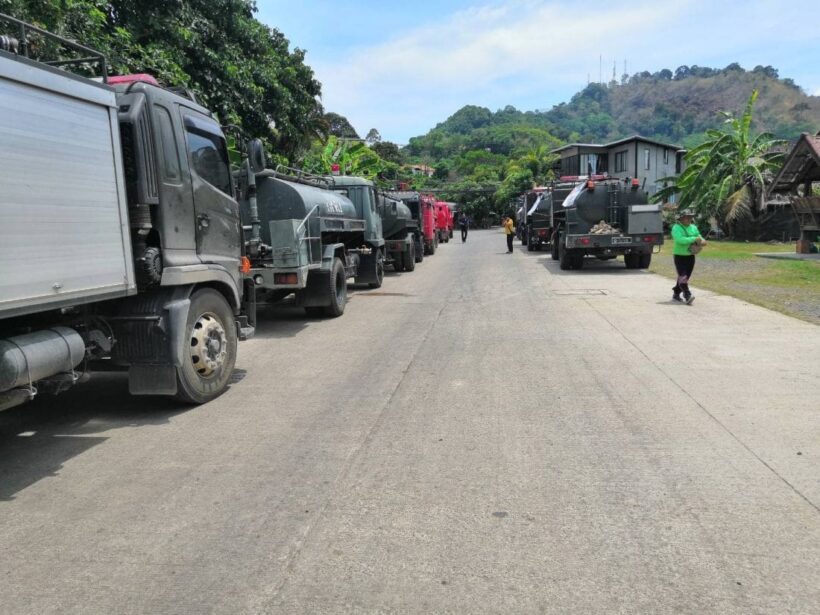 British national and five Burmese arrested in Krabi over working illegally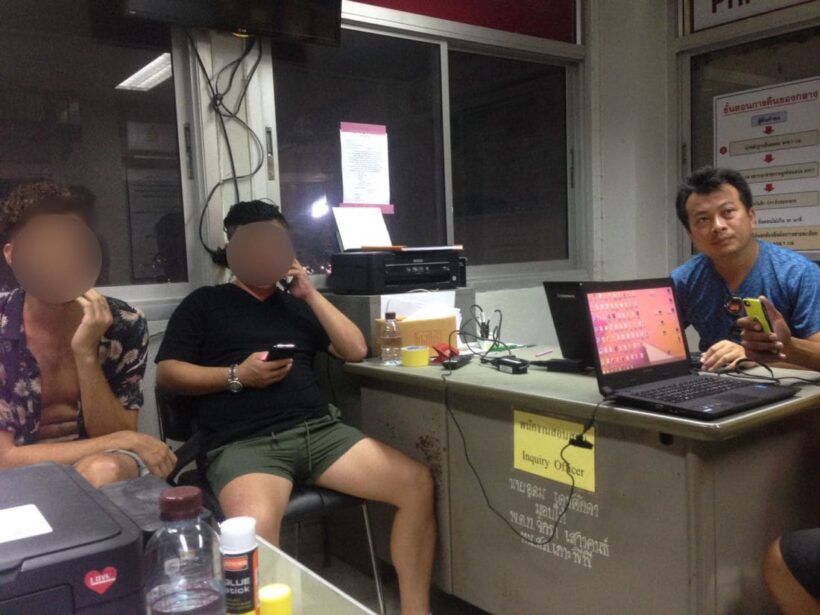 Koh Phi Phi Police have been cracking down on illegal workers on the island's and have arrested a British national along with five Burmese yesterday in Krabi.
Police arrested 28 year old British man Benjamin Richard Stone at a restaurant on Koh Phi Phi yesterday.
The arrested follows police receiving a tip-off that the suspect was illegally selling tour packages to tourists without a work permit. He is facing charges of illegally working in Thailand. Stone is currently denying the charge.
Immigration Police discovered that Stone entered Thailand on February 4 as a tourist. He was coming from Malaysia and arrived at the Phuket International Airport.
Police have also arrested another five Burmese citizens for working illegally.
Raid on 18 foreign-owned Koh Samui hotels, owners arrested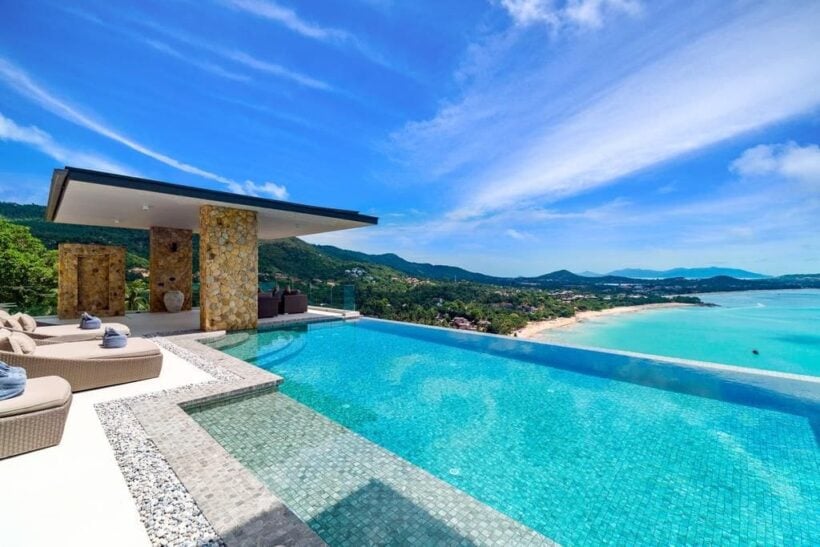 FILE PHOTO
Army, police and municipal officials have raided 18 hotels on Koh Samui claiming that they are illegally owned by foreigners. The hotels in questions are on a mountainside on the Gulf island, the second largest island in Thailand.
Officials carried out the search and raids on Chaweng Noi Mountain in Moo 6 village in Tambon Bophut  and found that 18 luxury mansions had been modified as hotels to cater to foreign tourists.
None of the 18 hotels were licensed and all are co-owned by businessmen from several countries, according to officials, including the UK, Germany, France, Russia, Belgium, Israel and Austria. Officials said the foreigners used Thais as nominees by stating their names as co-owners.
The inspection was carried out following complaints from licensed hotels that they had seen a large decrease in patrons after the new hotels began operating. Hoteliers said the new hotels had an unfair advantage because they were not paying the same taxes, or operating under the sale rules, as the licensed hotels.
Officials found the 18 hotels had proper land deeds but had not been registered as hotels.
Bophut police station took legal action against foreign executives of the four companies that were operating four of the 18 hotels. They have been charged with operating without a hotel license and working in a business – food and beverage – that is reserved for Thais.
Police said they will summon executives of the remaining 14 hotels to face charges. The executives are all living abroad.
SOURCE: The Nation