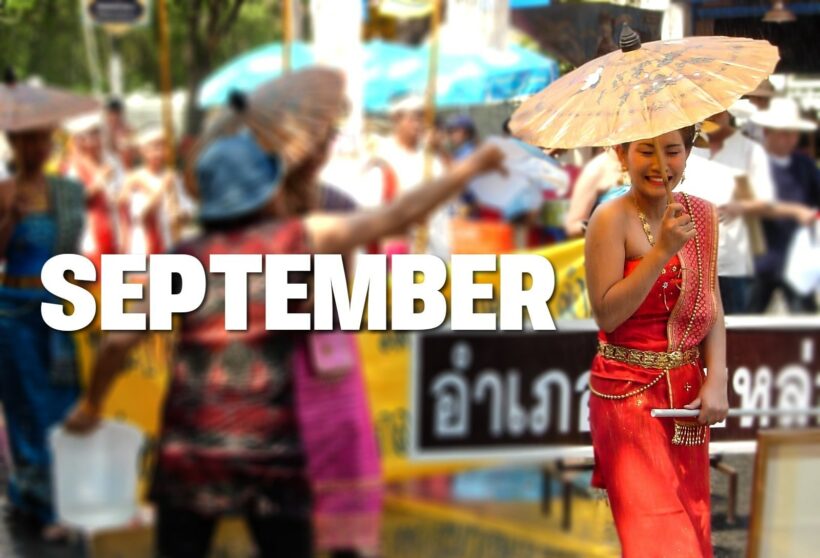 Boat enthusiasts rejoice! With several boating events celebrating Thailand's rich sailing tradition, September is your month! The popular Thai-Laos long-boat racing takes place in Bueng Kan throughout September for HRH Princess Maha Chakri Sirindhorn's Cup, while the annual Pa Sak Boat Racing Festival in Saraburi province on September 29-30 has boats attending from all over the country.
The Mon Floating Boat Festival from September 23-25 in Sangkhlaburi is held in honour of the spirits of the river, forest and earth. A bamboo boat over one month in the making and beautifully decorated with colourful paper flags is pushed out onto the Samprasob river in the hope that it will cleanse the merit makers of bad luck and misfortune.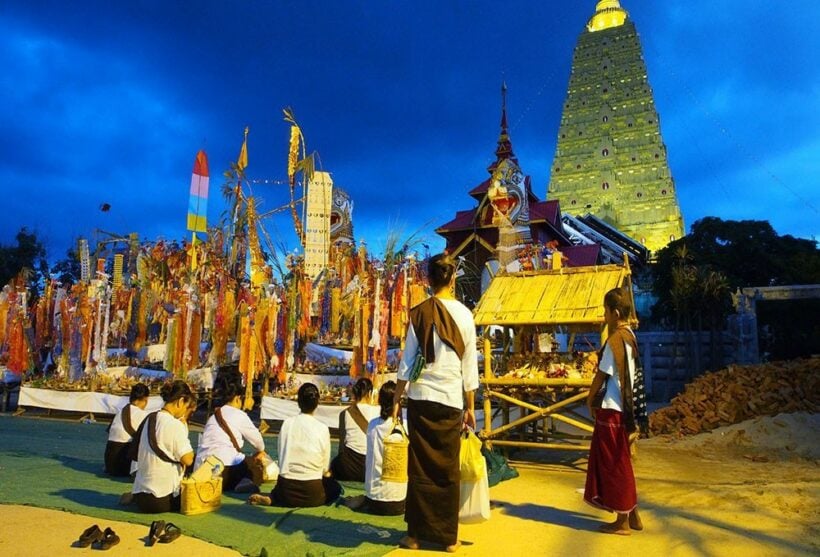 Hardly a month goes by in Thailand without a running event and September is no different. The Human Run 2018 starts a month of running on September 2 with more than just a race. Its "a day" concept encourages people to grow themselves, meet new people and widen their perspectives. The race features distances from 5-21km, so there is something for all levels.
If you're on Phuket on September 2, head to Thanyapura for the annual King of the Mountain Trail Run, a 3km, 8km or 15km trail run taking participants through the hilly terrain in the Khao Phra National Park surrounding Thanyapura.

Nature lovers will also enjoy the River Kwai International Half Marathon which takes runners along the Kwai river in Kanchanaburi on September 9.
If the heat and humidity of central Thailand is too much for you, consider the annual Chiang Rai Marathon on September 16. Set in the mountains of the north where temperatures drop significantly during this time of the year, this race offers a welcome respite.
A week later on September 22, head south again for the Sundown Marathon Krabi, part of the popular Sundown series. Held for the first time in Thailand, the series was created with the objective of creating an inclusive event for running enthusiasts.
Then head east across to the Gulf of Thailand on Koh Samui for the Samui Festival Marathon and Trail on September 30. Combining shorter 5km Fun Runs with more strenuous Marathon distances and a 30km trail run, there's plenty of opportunity to test your endurance and stamina. Adrenaline junkies can get their fix at the King of Battle race, the largest Thai designed military obstacle course with no less 25 obstacles. With a number of races to choose from, such as The Operation, The Stamina and The Warrior, there's something for even the most hard-core participants.
After all that activity, September is also a month of indulgence. The World Gourmet Festival is held for the 19th time from September 3-9 at the Anantara Siam. With 13 chefs from nine different countries and with 12 Michelin-starred restaurants represented, the festival is a true gastronomic powerhouse.

If that doesn't satisfy your appetite, you'll have another chance at the annual So Amazing Chefs when it returns to So Sofitel Bangkok for the 8th time on September 14-23 . A celebration of all the good things in life, the event brings together 21 chefs from around the world for a series of dinners, workshops and pop-ups. And if that wasn't enough, eat your way across the city during BK Restaurant Week from September 14-29. More than 60 restaurants are putting on a three-course dinner for just 1000++ baht. Eat your heart out!
For stimulation of a different kind make sure to book tickets for Bangkok's International Festival of Dance & Music from September 12 to October 18. Held for the 20th time, this year's program is packed with world-class acts, including the talented Zubin Mehta and the world's oldest historic opera theatre, Teatro di San Carlo from Naples, Italy, with a talented cast of over 250 artists.
Here are a few sponsorship opportunities available…
Attracting more than 15,000 visitors every year, Phuket Wake Park is one of Phuket's premier lifestyle and recreational facilities. Known as the 'Best Wake Park in Asia', Phuket Wake Park is a first-class facility for all ages and abilities and is conveniently located in the middle of the island. Combining water skiing, snow boarding and surfing techniques, wake boarding has seen a rise in popularity in recent years and wake parks are increasingly becoming lifestyle centres rather than specialist sports facilities.

And, opened in March 2018, Ice Arena Phuket is the ultimate ice skating experience for the whole family, expected to attract over 150,000 people per year. Located at Phuket Boat Lagoon, Ice Arena Phuket is the island's first ice rink and offers a first-class skating facility for people of all ages and abilities. It is a place where the whole family can gather to enjoy a day of fun or learn something new. Having been open for just a few months, the ice rink has already become a popular entertainment destination on Phuket.
Finally, the Salak Yom and Salak Kapat ceremony is a showcase of ancient Buddhist culture and merit-making. Held from September 22-24 at Wat Prathat Haripunchai in Lamphun province, villagers decorate a bamboo structure and fill it with household supplies and the eight necessities of a Buddhist monk before offering it to the temple.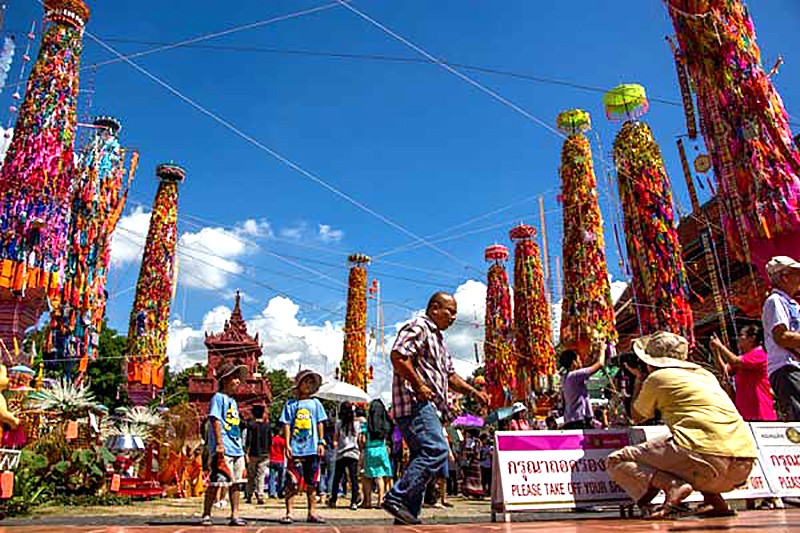 Founded in 2004 by veteran international marketing consultant Paul Poole, PAUL POOLE (SOUTH EAST ASIA) Company. is an independent marketing consultancy based in Bangkok, Thailand specialising in commercial sponsorship and partnership marketing, working with both rights holders and brands – acting as a catalyst by bringing them together and maximising the relationship.
We have packaged, sold and managed sponsorship and partnership opportunities for a wide range of rights holders and worked with many of the world's leading brands to source and engage the right sponsorships and partnerships for them to maximise.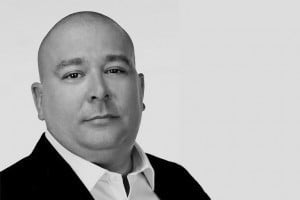 For more information, visit www.paulpoole.co.th