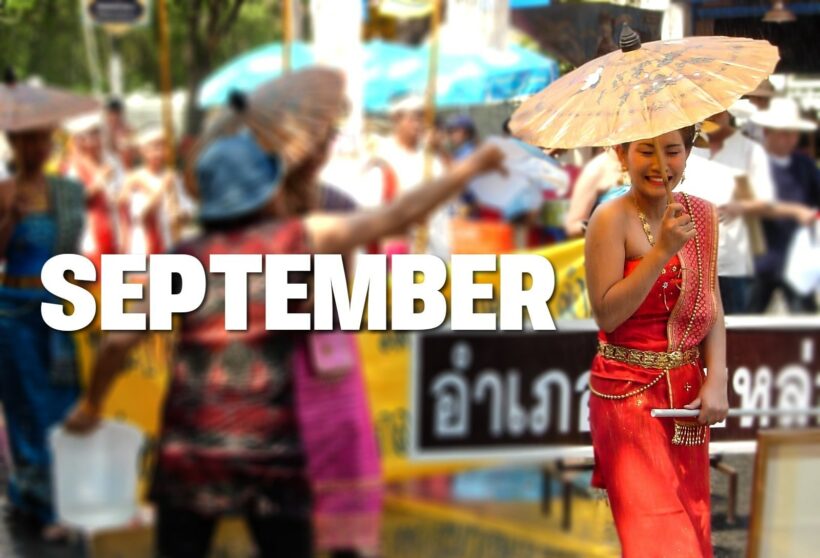 Boat enthusiasts rejoice! With several boating events celebrating Thailand's rich sailing tradition, September is your month! The popular Thai-Laos long-boat racing takes place in Bueng Kan throughout September for HRH Princess Maha Chakri Sirindhorn's Cup, while the annual Pa Sak Boat Racing Festival in Saraburi province on September 29-30 has boats attending from all over the country.
The Mon Floating Boat Festival from September 23-25 in Sangkhlaburi is held in honour of the spirits of the river, forest and earth. A bamboo boat over one month in the making and beautifully decorated with colourful paper flags is pushed out onto the Samprasob river in the hope that it will cleanse the merit makers of bad luck and misfortune.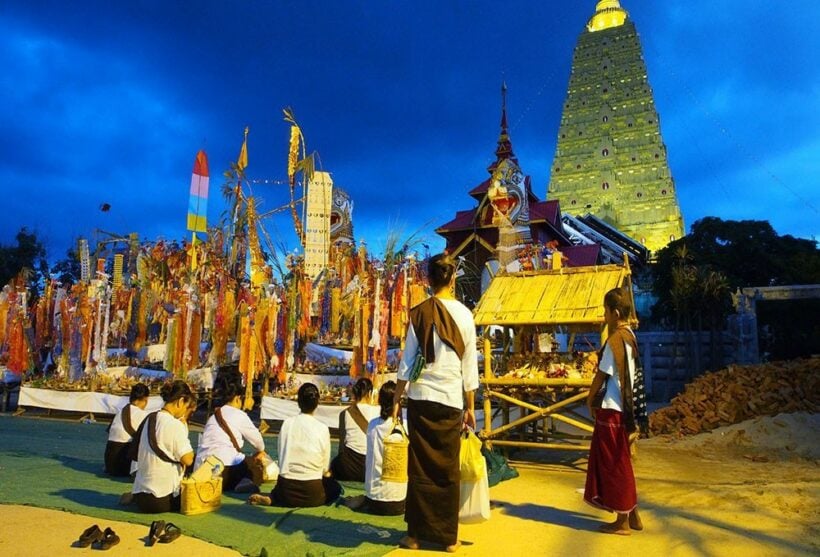 Hardly a month goes by in Thailand without a running event and September is no different. The Human Run 2018 starts a month of running on September 2 with more than just a race. Its "a day" concept encourages people to grow themselves, meet new people and widen their perspectives. The race features distances from 5-21km, so there is something for all levels.
If you're on Phuket on September 2, head to Thanyapura for the annual King of the Mountain Trail Run, a 3km, 8km or 15km trail run taking participants through the hilly terrain in the Khao Phra National Park surrounding Thanyapura.

Nature lovers will also enjoy the River Kwai International Half Marathon which takes runners along the Kwai river in Kanchanaburi on September 9.
If the heat and humidity of central Thailand is too much for you, consider the annual Chiang Rai Marathon on September 16. Set in the mountains of the north where temperatures drop significantly during this time of the year, this race offers a welcome respite.
A week later on September 22, head south again for the Sundown Marathon Krabi, part of the popular Sundown series. Held for the first time in Thailand, the series was created with the objective of creating an inclusive event for running enthusiasts.
Then head east across to the Gulf of Thailand on Koh Samui for the Samui Festival Marathon and Trail on September 30. Combining shorter 5km Fun Runs with more strenuous Marathon distances and a 30km trail run, there's plenty of opportunity to test your endurance and stamina. Adrenaline junkies can get their fix at the King of Battle race, the largest Thai designed military obstacle course with no less 25 obstacles. With a number of races to choose from, such as The Operation, The Stamina and The Warrior, there's something for even the most hard-core participants.
After all that activity, September is also a month of indulgence. The World Gourmet Festival is held for the 19th time from September 3-9 at the Anantara Siam. With 13 chefs from nine different countries and with 12 Michelin-starred restaurants represented, the festival is a true gastronomic powerhouse.

If that doesn't satisfy your appetite, you'll have another chance at the annual So Amazing Chefs when it returns to So Sofitel Bangkok for the 8th time on September 14-23 . A celebration of all the good things in life, the event brings together 21 chefs from around the world for a series of dinners, workshops and pop-ups. And if that wasn't enough, eat your way across the city during BK Restaurant Week from September 14-29. More than 60 restaurants are putting on a three-course dinner for just 1000++ baht. Eat your heart out!
For stimulation of a different kind make sure to book tickets for Bangkok's International Festival of Dance & Music from September 12 to October 18. Held for the 20th time, this year's program is packed with world-class acts, including the talented Zubin Mehta and the world's oldest historic opera theatre, Teatro di San Carlo from Naples, Italy, with a talented cast of over 250 artists.
Here are a few sponsorship opportunities available…
Attracting more than 15,000 visitors every year, Phuket Wake Park is one of Phuket's premier lifestyle and recreational facilities. Known as the 'Best Wake Park in Asia', Phuket Wake Park is a first-class facility for all ages and abilities and is conveniently located in the middle of the island. Combining water skiing, snow boarding and surfing techniques, wake boarding has seen a rise in popularity in recent years and wake parks are increasingly becoming lifestyle centres rather than specialist sports facilities.

And, opened in March 2018, Ice Arena Phuket is the ultimate ice skating experience for the whole family, expected to attract over 150,000 people per year. Located at Phuket Boat Lagoon, Ice Arena Phuket is the island's first ice rink and offers a first-class skating facility for people of all ages and abilities. It is a place where the whole family can gather to enjoy a day of fun or learn something new. Having been open for just a few months, the ice rink has already become a popular entertainment destination on Phuket.
Finally, the Salak Yom and Salak Kapat ceremony is a showcase of ancient Buddhist culture and merit-making. Held from September 22-24 at Wat Prathat Haripunchai in Lamphun province, villagers decorate a bamboo structure and fill it with household supplies and the eight necessities of a Buddhist monk before offering it to the temple.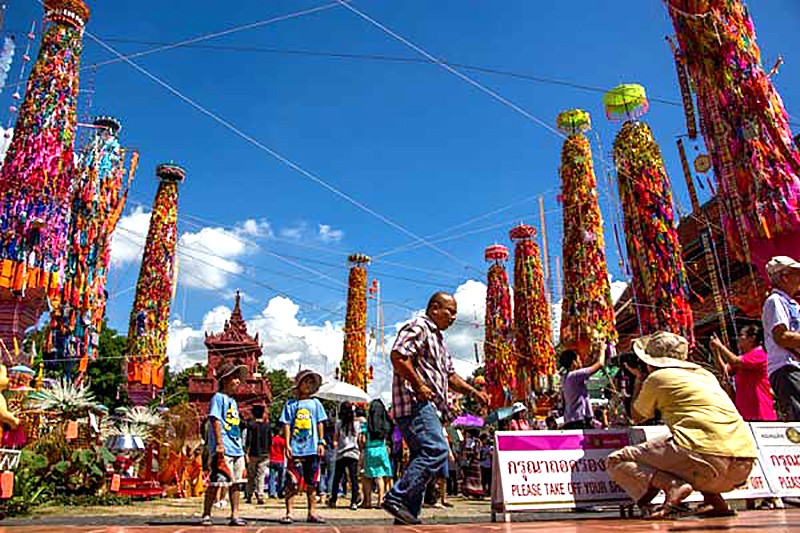 Founded in 2004 by veteran international marketing consultant Paul Poole, PAUL POOLE (SOUTH EAST ASIA) Company. is an independent marketing consultancy based in Bangkok, Thailand specialising in commercial sponsorship and partnership marketing, working with both rights holders and brands – acting as a catalyst by bringing them together and maximising the relationship.
We have packaged, sold and managed sponsorship and partnership opportunities for a wide range of rights holders and worked with many of the world's leading brands to source and engage the right sponsorships and partnerships for them to maximise.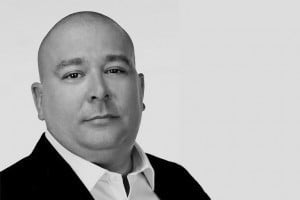 For more information, visit www.paulpoole.co.th
Keep in contact with The Thaiger by following our
Facebook page
.


Looking to jettison some items before jetsetting away or chartering a yacht? Look no further than Thaiger Classifieds where you can find and post items, work, property and more for free. Be sure to check out YonderTours for things to do in Thailand and tours across the country.

Read more headlines, reports & breaking news in Thailand. Or catch up on your Thailand news.

Points deduction system for drivers to be introduced mid-December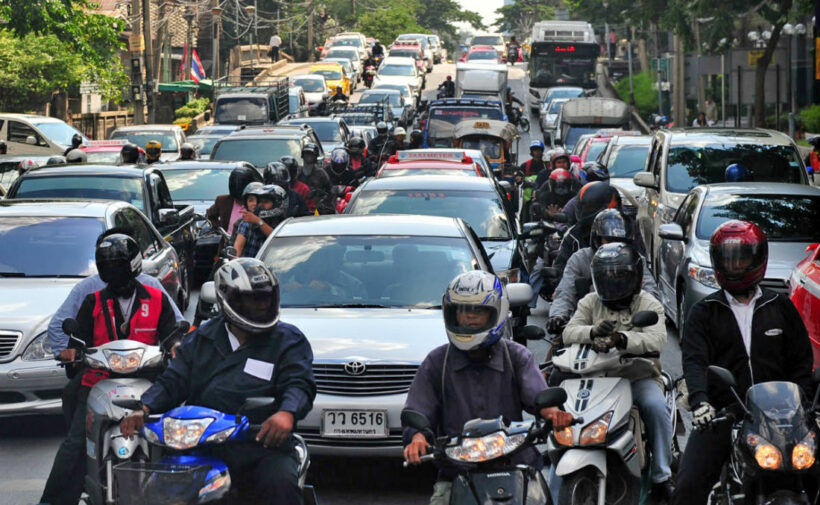 The point deduction system, for traffic and road infringements, is tentatively scheduled for activation for motorists and motorcyclists in mid-December. It is hoped that the system will help reduce road fatalities and injuries on Thai roads.
The deputy commander of Highways Police Command says that every licensed driver will be given an allocation of 12 points. Each time the driver commits a traffic law violation, points will be deducted. When there are no points left, the driver's license will be suspended for 90 days, after which the driver or motorcyclist will have to undergo training administered by the Land Transport Department to get their licence back, and another 12 points.
Those who don't attend the training, however, will have their licence returned after 90 days, but with only 8 points.
Points to be deducted differ, depending on the offence. Offences are divided into four categories:
• One point deduction
Using a cell-phone while driving; exceeding the speed limit; not wearing crash helmets for motorcyclists; not wearing seat belts; not giving way to emergency vehicles, riding on the sidewalk and not stopping for pedestrians on zebra crossings.
• Two points deduction
Running a red light; driving on the wrong side of the road; reckless driving; driving while his/her license is suspended and drunk driving.
• Three points deduction
Organising or promoting street racing without permission; hit-and run; driving while under the influence of narcotics; driving while under the influence of alcohol exceeding 150mg per ml.
• Four points deduction
Driving under the influence of alcohol exceeding 200mg per ml, drunk driving in a way which may cause serious injuries or death to the other people; driving in a manner disregarding the safety of the other people or causing trouble to other people.
SOURCE: Thai PBS World
Keep in contact with The Thaiger by following our
Facebook page
.
Opposition hits out at government's military spending in 2020 budget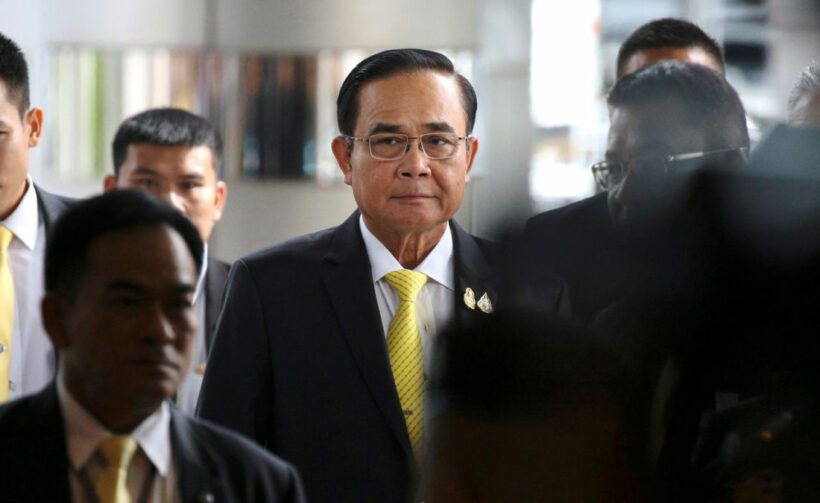 PHOTO: Reuters | The Business Times
The opposition is accusing the government of being more concerned with military arms than the daily struggles of Thai citizens. During a debate in Parliament on the budget bill, the government was accused of caring more about the growth in military spending than citizens' financial woes.
The opposition levied the attack after PM General Prayut Chan-o-cha delivered the 3.2 trillion baht bill to the House of Representatives. The debate on the 2020 budget is expected to continue for two more days and if approved by Parliament, the bill will come into force early next year.
The PM says the budget aligns with the "20 year strategy" to improve the living standards of the nation's citizens while growing the economy, but opponents accuse him of making defence spending a priority.
The leader of the opposition, Sompong Amornvivat, claims that in the five years the PM has been in power, total spending has hit 14.3 trillion baht, with loans of 2.2 trillion baht, without any significant growth in the economy. He accuses the government of spending more than 6 billion baht on defence, with the Interior Ministry getting 25 billion baht more than last year.
It's also understood that the government has also put 518.8 billion baht aside, which it can spend as it wishes, without the consent of Parliament.
The government's tourism stimulus plan, whereby domestic tourists would be given cash incentives, also came under fire as Sompong declared it a waste of money that would do nothing to boost productivity.
The subject of the PM's oath-taking fiasco reared its head again, as the leader of the Seree Ruam Thai Party, Pol General Sereepisut Temiyavej declared the PM and his government unfit to rule or propose a budget bill as a result of it.
Anudit Nakorntab from the Pheu Thai party said the government should postpone unnecessary spending on military arms while the country's citizens battle economic hardship, accusing the previous junta-led administration of also prioritising the military in its spending.
SOURCE: The Nation
Keep in contact with The Thaiger by following our
Facebook page
.
Academics warn of high cost of Thai ban on agri-chemicals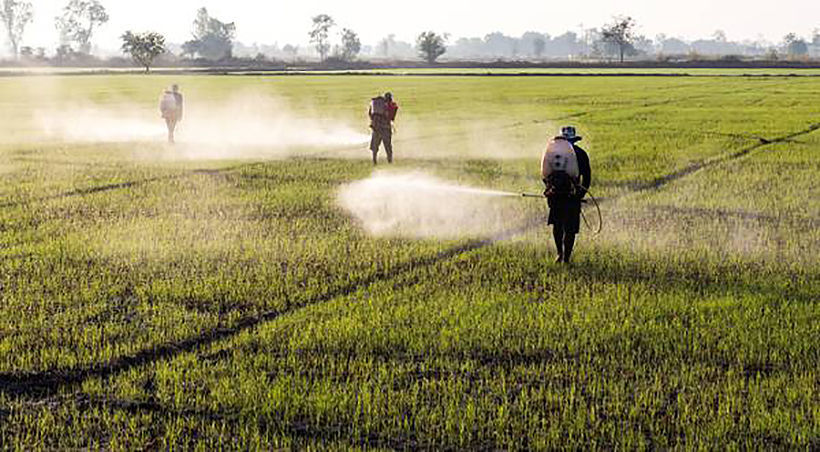 The chairman of the Thai Sugarcane Farmers Association, Thongkam Cheongklad, says a ban on the weed-killer paraquat would have a severe impact on production costs. Academics and Thai sugarcane farmers have also expressed their concern over the ban, saying it could cost the industry up to 570 billion baht.
The Nation reports that up to 1.2 million people working in the sugarcane industry are understood to be against the ban, saying the proposed paraquat substitute is both expensive and ineffective.
The president of the Thailand Society of Sugarcane Technologists, Kitti Choonhawong, says Thailand has approximately 11 million rai dedicated to sugarcane plantations, generating about 300 billion baht a year.
He claims that a ban on agri-chemicals may lower sugar production, which in turn would affect sugar factories and cause the export market to lose as much as 94.6 billion baht. Thailand is currently the world's second biggest sugar exporter, behind Brazil.
A research director from the Thailand Development Institute says the ban could ultimately mean the country is not allowed to produce enough food, unless chemical fertilisers are still allowed if chemical pesticides are banned.
Viroj Na Ranong says production costs will still rise however, along with labour costs, adding that the government needs to do its homework.
"The government has to implement measures based on research, not on social trends and politics."
It's understood that The National Hazardous Substances Committee will meet on October 27 to decide if a ban on three chemicals currently used in farming will go ahead. The substances involved are paraquat, glyphosate and chlorpyrifos and the proposal is for them to be banned from December 1.
SOURCE: The Nation
Keep in contact with The Thaiger by following our
Facebook page
.