Pro-vaping group to request public hearing to legalise vaping in Thailand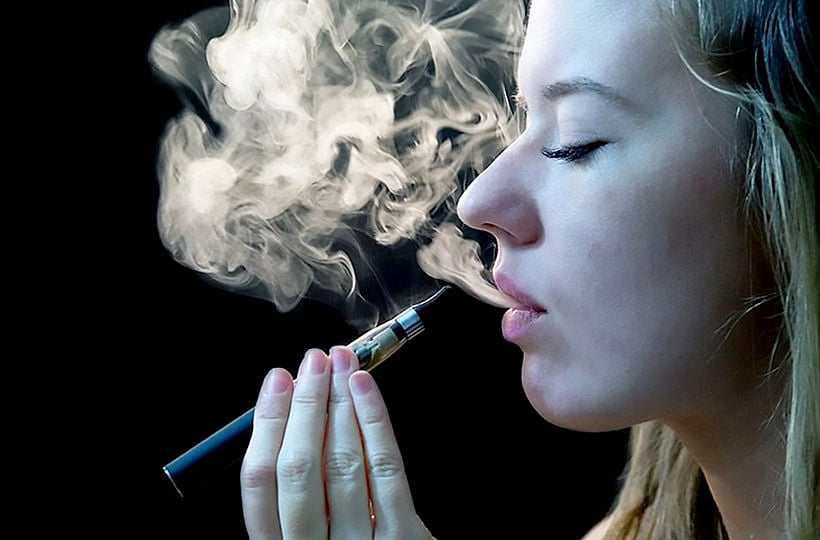 The below is the contents of a press release sent to The Thaiger by the consumer group End Cigarette Smoke Thailand. The opinions expressed therein do not necessarily reflect those of The Thaiger or its subsidiaries.
The Tobacco Control Research and Knowledge Management Center (TRC) revealed results from the meeting of the Ministry of Commerce's review panel on e-cigarette import control measures on January 23 stating that the ministry has decided to continue with the ban without any change.
Mr. Maris Karanyawat, a representative of an e-cigarette user group known as 'End Cigarette Smoke Thailand (ECST)' comments:
"The panel did not listen to public opinion or the research from other countries that we submitted to them so their decision lacks of transparency, righteousness and the engagement of the people affected by the ban.
There was no careful consideration of information regarding advantages and disadvantages in all aspects, instead, the panel opted for the proposal of the TRC, which is an organization that has always been an advocate against e-cigarettes.
"We believe that people have the right to receive factual information and that Thai smokers should have access to less harmful alternatives to smoking. There are various proven studies and research papers from countries like the UK, US, New Zealand, Canada and many other countries in Europe. Currently, there are only over 30 countries that ban e-cigarettes, most of which are not advanced in public health."
"The ban on e-cigarettes does not help the government to control the problem or the usage of them as seen from the widespread use of e-cigarettes, despite being banned. Smokers who want to minimize the harmful effects from smoking or want to reduce or stop cigarette smoking, can search for information from the internet by themselves as they don't trust the information given by the Ministry of Public Health and the anti-smoking organizations.
The ban also causes e-cigarette smuggling, which leads to the loss of tax revenue. There are other issues such as illegal online purchases among young adults and arrests of e-cigarettes users and tourists. We believe that the government should properly regulate the products to protect children from having access to these products rather than having an absolute ban."
Another representative from the same network, Mr. Asa Salikupta, adds that the results from the study of TRC contradict foreign studies, which indicate that no evidence confirming e-cigarettes cause young people to smoke cigarettes.
"Public Health England states that e-cigarettes has been able to help at least 20,000 smokers to quit cigarettes each year. In New Zealand, there is new research from the University of Auckland which found that e-cigarettes contribute to the lower smoking rates among young people aged 14-15. This shows that e-cigarettes are not a 'gateway' to smoking conventional cigarettes as some people have claimed."
"The results from the study of the TRC and the resolution of the review panel to continue with the ban are totally in the opposite direction to international approaches. Therefore, we would like to call for the disclosure of the TRC's study results to the public to see whether or not all the data has been considered in every aspect and whether the opinion of those who have been affected by the ban was taken into account.
We are preparing to submit a request to the House of Representatives to seriously investigate this matter in order to save the lives of over 10 million Thai smokers who need to have better alternatives than to continue smoking," Mr. Maris concluded.
SOURCE: End Cigarette Smoke Thailand

Keep in contact with The Thaiger by following our
Facebook page
.
Over half returning from Indonesia tested positive with Covid-19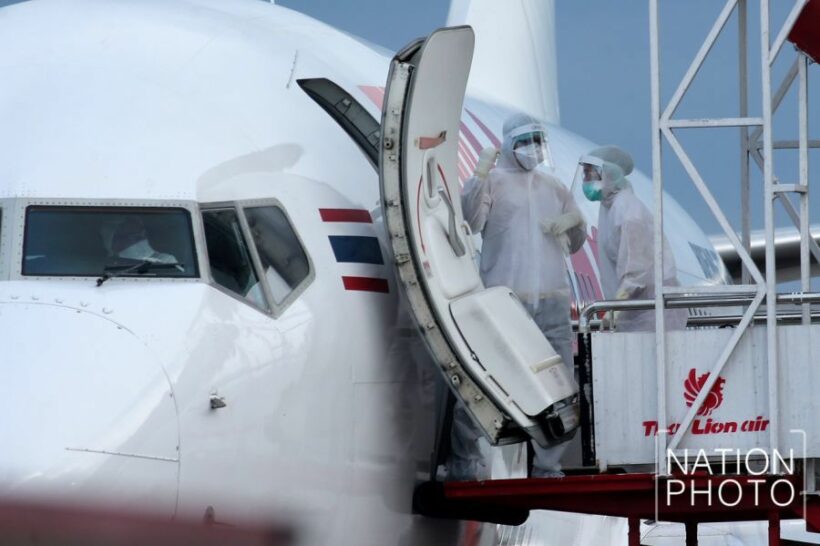 42 of the 76 Thais who returned from Indonesia on Monday have now ended up as Covid-19 patients.
Members of the Thai Islamic community travelling to Indonesia to preform "Dawah " an Islamic missionary tradition, amidst a rise of Covid-19 cases in Indonesia, have returned with over half testing positive.
After health care workers examined the returnees, 22 have been sent to quarantine at Southern Lak Muang Stadium in the southern Songkhla province, including 11 who are under observation, 10 who are confirmed positive for Covid-19, and one who tested negative.
7 were sent to Seangtham Vittaya School in Narathiwat province in the Deep South where 5 are under observation and 2 others have tested positive.
In the southern province of Pattani, 13 returnees have been quarantined in government facilities. 8 are under observation and 7 tested positive to the virus. 
The other 26 returnees have been quarantined at Songkhla Rajabhat University Satun campus where 16 tested positive. 
As a result of the high numbers, 35 LionAir staff have been quarantined in a hotel in Songkhla's Hat Yai district as well but so far none of the staff has
symptoms.
SOURCE: The Nation
Keep in contact with The Thaiger by following our
Facebook page
.
Thailand News Today – Tuesday, April 7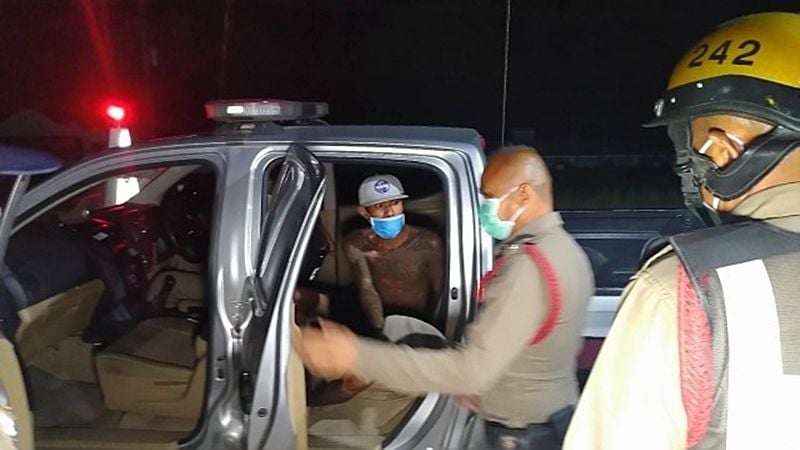 New coronavirus cases in Thailand fall to 38, 1 more death
In another dramatic drop in new case numbers, Thailand's Centre for Covid-19 Situation Administration reported only 38 new Covid-19 coronavirus cases in the previous 24 hours, and one additional death.
The cumulative death toll for Thailand now stands at 27.
The 38 new infections appears to show a declining trend from the 51 cases reported yesterday and and the 102 logged on Sunday, but officials warn there is no way to know the actual number of cases and how quickly the virus is spreading because, as is the case worldwide, very few people in Thailand have been tested.
Of the new 38 cases, 17 people were in close contact with previous patients. 11 of them were in Bangkok and contracted the disease from family members, colleagues and friends. 7 new patients worked in crowded areas or closely with foreigners: 
Other new cases included 3 health workers, 3 visitors to crowded places and 3 Thais who returned from overseas. 5 cases are still under investigation.
Surat Thani village headman kills monk and his assistant
Avillage headman in Surat Thani has been arrested after allegedly killing a monk and his assistant near the entrance to Khao Phela monastery. 
Police arrived at the scene at 2am where they found a pickup loaded with torches, fuel and coconut husks. A 48 year old man was lying dead on the back of the vehicle with a gunshot wound to his neck.
10 metres away was the dead body of a 49 year old monk lying on the ground. He had two gunshot wounds, one in the back of his head and the other in his chest.
A .32 handgun was found near his body.
55 year old Manop Kopin, the headman of a village in tambon Samor Thong, was waiting for authorities and surrendered himself. Police are continuing the investigation.
Indonesian cases spike, 24 doctors have now died
The Indonesian archipelago has announced its highest daily increase in Covid-19 coronavirus cases. There has also been a concerning rise in the deaths of doctors and health workers at the frontline of the national fight against the disease. Statistics have doubled in the last week.
The 209 confirmed deaths is the highest death rate and number of fatalities in Asia, outside of China. 
A spokesman for the Indonesian Doctors Association, also confirmed that 24 Indonesian doctors have now died from Covid-19 causing regional medical authorities to fear that the real rate of Covid-19 infections in Indonesia is much higher than reported.
CAUTION: Sterilising machines unsafe for humans
Thailand's Food and Drug Administration deputy secretary-general says that The World Health Oraganisation is encouraging people not to use any Covid-19 "sterilising machine services", including UV and spray tunnels.
He says they are harmful to the skin and exposure to the radiation or chemicals may even cause cancer.
"Most of the antiseptic used in the spray tunnels are those allowed for sterilising surfaces of various materials, but not for human skin. 
Don Mueang Airport uses hiatus to upgrade
Bangkok's Don Mueang international airport is turning the Covid-19 crisis into an opportunity to do a make-over whilst there is virtually no one in the terminal.
The coronavirus outbreak has forced the suspension of domestic and international flights, grinding air traffic into and out of Don Mueang airport to a complete halt.
So the airport is pushing ahead with a refurb costing 126 million baht.
There are three projects – a 99 million baht improvement of the air-conditioning system, a re-carpeting of most of the terminal priced at 18 million baht, and a nine million baht switch to LED lights to save energy.
Don Mueang is the country's second busiest airport, after Suvarnabhumi. A plan is also afoot to expand Don Mueang largely served by budget carriers.
Keep in contact with The Thaiger by following our
Facebook page
.
All Nakhon Ratchasima hotels ordered closed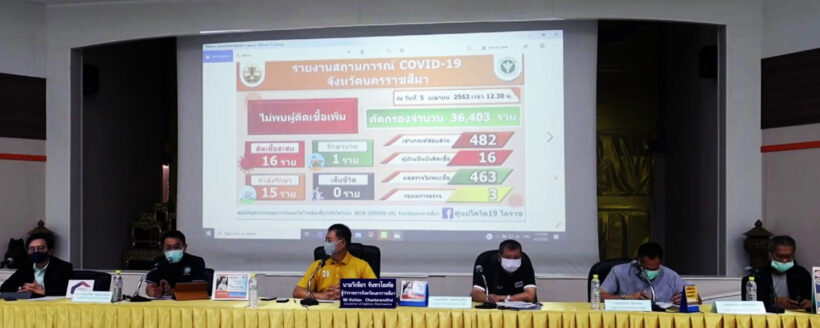 Today the governor of the northeastern Nakhon Ratchasima province Vichian Channothai, also chairman of the provincial communicable diseases committee, signed an order to shut down all hotels to fight the spread of the Covid-19 coronavirus. The order is effective immediately and until further notice.
All hotels with current guests are required to inform district health officials of their total numbers, their names and their expected departure dates. Any guests who show any symptoms or are suspected to be infected with the virus must be reported to health officials for investigation.
Earlier the governor issued several orders closing down high risk places such as entertainment venues, department stores, service outlets and most natural and tourist attractions. A village in tambon Tha Ang of Chok Chai district was also ordered locked down.
The Nakhon Ratchasima Covid-19 Response Centre reported today that the number of confirmed infections in the province stands steady at 16.
Nakhon Ratchasima, also called Korat, was the site of a February massacre by a disgruntled soldier that shook the nation, leaving 30 people dead including the shooter, and wounding 58 others.
SOURCE: Bangkok Post
Keep in contact with The Thaiger by following our
Facebook page
.