Phuket Gazette Thailand News: Bangkok seized by protest; Bomb blasts rock Sadao; THAI president resigns; Bankruptcies forecast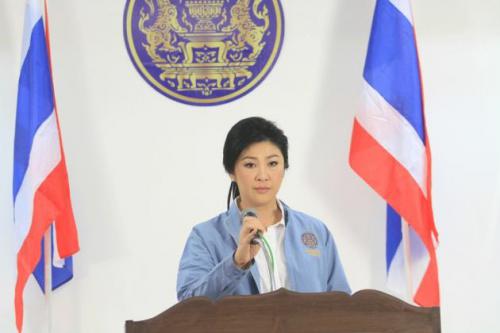 PHUKET MEDIA WATCH
– Thailand news compiled by Gazette editors for Phuket's international community
Bangkok overrun by huge protest
The Nation / Phuket Gazette
PHUKET: Thailand's vast urban-rural divide was never more obvious than the contrasting images from the two major events yesterday: Bangkok overrun by a massive anti-government protest and the caretaker prime minister greeting admirers on a tour of the far Northeast.
Tens of thousands of anti-government protesters staged another mass rally in Bangkok, including a protest outside caretaker Prime Minister Yingluck Shinawatra's residence, to put pressure on the premier to resign while the premier toured her political stronghold. Protest leaders yesterday vowed in their speeches that they would mobilise large-scale month-long rallies to occupy Bangkok if Yingluck remained in power.
The protesters split into more than a dozen groups around the central part of the capital, including some main shopping areas. Several thousand protesters surrounded the PM's home, amid tight security, in Soi Yothin Pattana 3, parallel to Ekamai-Ramintra expressway, despite her being far away.
Yingluck, who dissolved the House on December 9 and scheduled an election for February 2, has been on tour in the North and Northeast since then. Pheu Thai supporters came to see her off and have shouted moral support during her travels.
However, she could not escape the whistle blowing, a symbolic gesture by opponents keen to oust her and her brother, the former PM Thaksin, from politics. She has faced them in almost every province in the current trip, from Surin, Yasothon, Buri Ram, and Nong Khai yesterday.
On the way to lunch in Nong Khai, around seven protesters greeted Yingluck by raising a Thai flag, blowing whistles and shouting "Get out! Get out!"
During her train journey from Udon Thani to Nong Khai, she monitored protesters' moves via iPad, which was linked to signals from a camera circuit at her home via the Internet. She admitted she was worried about the rallies in Bangkok, and passed a message to her staff to tell the protesters that the house's owner was not there.
Most of her activities in the provinces were visiting villagers and paying respect to revered monks and making merit. She appeared happy when surrounded by her supporters. After freeing fish in Nong Bua Lampu yesterday, she told a reporter with a smile "I'm now happier."
She was due to stay in Loei last night. A source from Pheu Thai said she would focus instead on making trips to the provinces, notably the North and Northeast, and may not come back to Bangkok until the New Year.
The PM posted a picture of her hugging her son with the caption: "I'm inspecting the work in many Northeast provinces and I have many missions to do each day. At least I have my son. We give moral support to each other."
Meanwhile, PDRC secretary general Suthep Thaugsuban led tens of thousands of protesters in a vibrant and lively rally through five major sites in Bangkok, blocking traffic and turning parts of city roads into crowded and noisy pedestrian zones a day after the main opposition party declared a boycott of the snap February election.
Suthep kicked off another mega rally by leading protesters on foot from Rajdamnoen Road to Wong Wian Yai and to seek support from Thonburi residents to oust the Yingluck government.
Both sides of roads that the protesters marched along were crowded with supporters waiting to cheer them on as they passed by. Some blew whistles and others waved the national flag, while others gave donations to Suthep, who carried a black bag to collect cash. Some onlookers joined the rally, which stretched longer the further it went.
Suthep greeted protesters and raised a fist as a gesture of a struggle. He led the crowd to join those at the Lumpini rally site by crossing Sathorn Bridge, then took a shortcut to north Sathorn and Silom. He joined four major sites – Asoke, Ratchaprasong, Pathumwan and Victory Monument – before returning to Democracy Monument.
Suthep said the number of protesters was higher than expected. And more would take to the streets to shut down the capital within another seven to 10 days if the government stubbornly clinged to power.
He had earlier changed a plan to take the BTS (Skytrain) and MRT subway and took a motorcycle instead, because the trains were too crowded.
Several protesters who spoke to The Nation said they would definitely join another rally if Suthep called one – even after the New Year. One said "We can't leave the matter half finished. I'll join this until the end."
Ratchaprasong was packed with protesters from morning. Most had arrived at the site by the BTS. Former model Ornapa Krisadee or "Mah" was among the actors and actresses who took to the rally stage.
Democrat chief adviser Chuan Leekpai led colleagues from the party headquarters to Democracy Monument rally site.
Scuffle mars rally outside PM's residence
The Nation / Phuket Gazette
PHUKET: Anti-giovernment protesters, led by Anchalee Paireerak and Seri Wongmontha – core members of the People's Democratic Reform Committee (PDRC) – marched from the Rajdamnoen rally site yesterday to the residence of caretaker Prime Minister Yingluck Shinawatra, where they called for her resignation.
Only women and transsexuals – many of them members of the Miss Tiffany's dance troupe – joined the protest, dubbed the "flower protest", outside Yingluck's residence.
Addressing the protesters, Anchalee said Yingluck was not at home, but that their rally was a symbolic show of support against her government. She then called for Yingluck to resign her post as caretaker prime minister.
A large number of police were deployed to block Soi Yothin Pattana 3. However, protesters were able to circumvent the lines of police trucks and move into the street. The first group of protesters reached Yingluck's residence at about 11.30am and were joined by Anchalee and Seri in the main protest group at 1.45pm.
After calling for Yingluck's resignation, protesters placed wreaths outside Yingluck's residence, before starting the return trip at 3.30pm to the Rajdamnoen rally site.
During the protest, no scuffles with police were reported. However, BlueSky Channel – a pro-Democrat channel – claimed a policeman had struck a woman sitting in her car in the parking area outside Yingkluck's residence. The alleged assault promptly led the PDRC's core leaders to ask protesters to leave the area.
Meanwhile, Yingluck, who was in the process of boarding a train from Udon Thani to Nong Khai when protesters arrived at her house yesterday, said she was not worried by the rally outside her residence, as she was able to monitor the protests via her iPad. Yingluck asked the media to tell protesters "the owner is not at home".
Deputy Prime Minister Pracha Promnog said police had allowed protesters to gather outside Yingluck's house because they believed the protests to be peaceful.
Yingluck presents road map for national reform
The Nation / Phuket Gazette
PHUKET: Caretaker Prime Minister Yingluck Shinawatra announced a road map for national reform yesterday that would go hand in hand with the February 2 snap election, requiring all political parties to pledge to honour the reform
— Phuket Gazette Editors
Keep in contact with The Thaiger by following our
Facebook page
.
Never miss out on future posts by
following The Thaiger
.
Thai Chamber of Commerce urges visa amnesty to be extended after today's deadline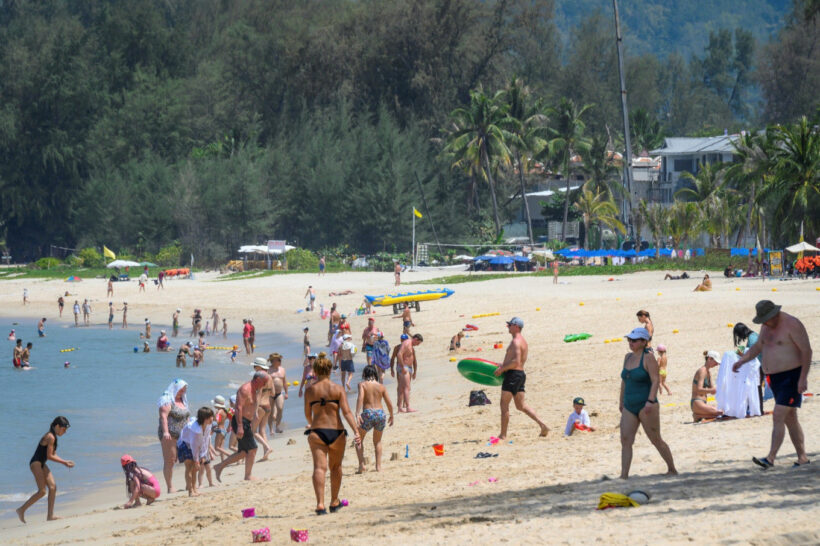 The Thai Chamber of Commerce is urging the government to extend the visa amnesty for the country's 400,000 tourists after today's deadline but has so far been turned down. The move comes as such provinces like Chiang Mai's immigration office sends messages giving tourists until Monday to sort out their visas (which is under the law as Saturday, the final day of the visa amnesty, is usually closed).
"For the foreigners that visas will expire on September 26, 2020, if come to continue the visa on Monday, September 28, 2020, no need to pay for overstay. If you haven't been able to sort through the queues and online bookings for an appointment, you also have Monday (at any immigration office) to get things sorted. Many of the country's immigration offices are open today. Good luck."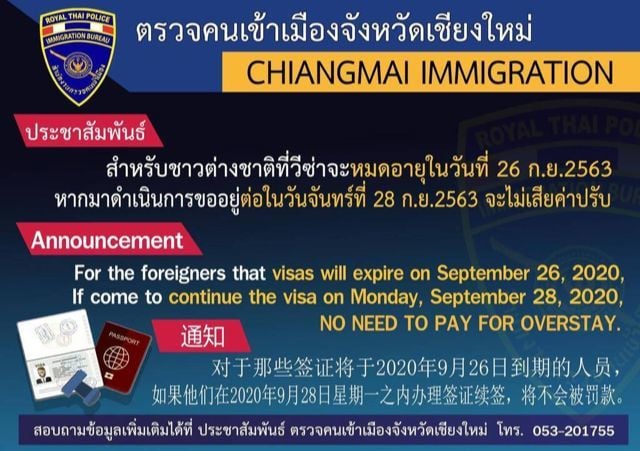 "We were told that this agenda was in the process, but there's been no progress so far."
Kalin says the deadline will bring even more chaos to those who await flights out of the country as they are not yet fully allowed. Furthermore, such provinces as Chiang Mai attribute stranded tourists as helping generate revenue at a time when the country desperately needs it. As these tourists need long-term accomodations, they undoubtedly bring revenue to the domestic tourism sector at a time when hotels and other types of accommodations are struggling.
"Instead of blacklisting those foreigners, the government should accommodate them with a more flexible period, particularly when the country cannot reopen for inbound tourists. The uncompromising stance towards visa extension scares tourists away despite the fact that they help drive the local economy in these tough times."
This week has been the busiest on record for stressed out Immigration officials who have been trying to cope with the last minute influx of tourists and expats whose visas had expired and were trying to extend, or apply for, visas to stay in the country.
Anantorn Hochindarat, president of the Tourism Association of Chiang Mai, says some businesses have received recurring revenue from international tourists which can help a lot when facing difficult times.
Although the profits from such tourists are much lower now, Anantorn says it can help businesses stay afloat. Despite such calls for an extension of visa amnesty, the Immigration Bureau has yet to announce any leeway to be given after today's deadline.
SOURCE: Bangkok Post
Keep in contact with The Thaiger by following our
Facebook page
.
Never miss out on future posts by
following The Thaiger
.
Sex worker support group pressures Thai government to decriminalise prostitution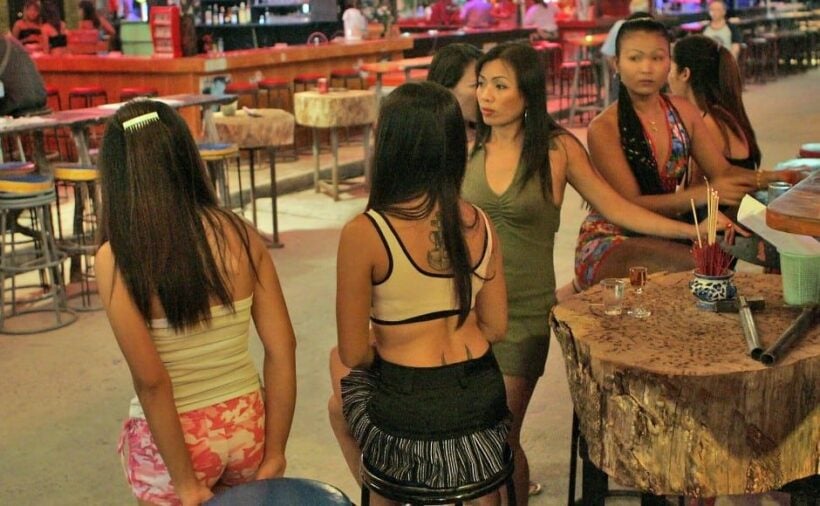 The coordinator for the group, Thanta Laowilawanyakul, says police only go after the sex workers and not the employers, with those found breaking the law to be branded with a criminal record that makes it hard to leave the industry as finding legal work becomes an issue. Thanta says 80 percent of the women working in the sex industry are the primary breadwinners for the entire family.
"Sex workers are lawfully registered in Germany, Amsterdam and Singapore. Why not Thailand? The answer is no, because the government thinks it will ruin the country's reputation. Meanwhile, Germany has over 700,000 prostitutes, yet the profession is not stigmatised."
A researcher at Thammasat University also concluded that the Anti-Prostitution Act doesn't work due to the large scale corruption of the Thai police. Such corruption allows prostitution to continue in the form of massage parlors, karaoke bars and clubs where such establishments can give a kickback to police and still make large profits. Such establishments, according to a Rangsit University criminology expert, reportedly give anywhere from 200,000 – 400,000 baht in bribe money to police to keep prostitution and human trafficking alive.
The numbers of illegal sex workers are staggering as Empower estimates that the country has almost 300,000 such workers, a number that is twice that of a UN report in 2014 due to what the group attributes to a failure to take into account the migrants and underage children in the business.
Empower is hoping its petition, which gained 10,000 signatures at the September 19 anti-government protestin Bangkok, will bring awareness to the issue that has historically been ignoredby the government. A spokesman for the Social Development and Human Security Ministry women's affairs section says that it is reviewing the law and could put amendments on the table for next year.
SOURCE: Pattaya Mail | The Thaiger
Keep in contact with The Thaiger by following our
Facebook page
.
Never miss out on future posts by
following The Thaiger
.
Thai Air Asia returns to Suvarnabhumi in addition to its Don Mueang hub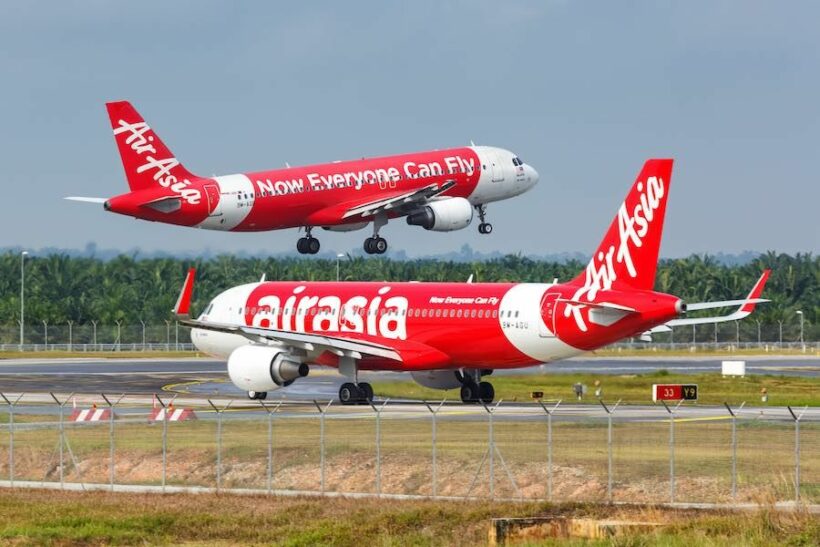 Thai AirAsia is spreading its Bangkok wings and opening up a secondary hub at the main Suvarnabhumi airport (BKK), to help broaden its attraction and bolster its bottomline. Thai Air Asia was the first airline to head back to the moth-balled Don Mueang in 2012 to re-establish the older airport after all the airlines moved across to the new Suvarnabhumi and discount airlines were seeking a lower-cost base.
Although Thai Air Asia carried 22.15 million passengers last year, this year's total will fall a long way short, just 6 million for 2020 up to date. Under the new set up, Thai AirAsia will have resumed nearly 90% of its pre-Covid domestic services, a total of 109 daily flights to 39 destinations. There will be 97 flights from Don Mueang Airport and 12 from Suvarnabhumi Airport.
With only a handful of international traffic, Suvarnabhumi officials are keen to re-kindle revenue for the massive airport and have struck a deal with Thai Air Asia to trial operations from BKK. They will be the only domestic carrier to operate flights from the two airports.
If the 2 month trial at Suvarnabhumi is successful, Thai AirAsia plans to add another plane to the BKK fleet by the end of the year. At this stage the trial is only approved up to the end of November.
Thai Air Asia have been concentrating on their 'bus' model to ferry passengers from the terminals to their aircraft waiting on remote airport aprons, and visa versa, to avoid some of the landing charges and using the sky-bridges. Some passengers have been complaining about the long trips in crowded buses, wild rides and over-enthusiastic air conditioning, whilst being told to strictly adhere to social distancing.
This week the Malaysian parent company Air Asia, announced the introduction of a 'super app', in an attempt to off-set the significant financial losses brought about by the Covid-19 pandemic. The mobile application shuffles Air Asia's model as a flight and accommodation provider, to a broader platform of complimentary services. The app will offer users a variety of options, including digital payment services, delivery services, and an e-commerce platform. Air Asia Chief Executive and founder, Tony Fernandes, says the idea for the app was floated prior to the pandemic, but Covid-19 hastened its development.
Keep in contact with The Thaiger by following our
Facebook page
.
Never miss out on future posts by
following The Thaiger
.