Nation Analysis: High defense spending at expense of education, welfare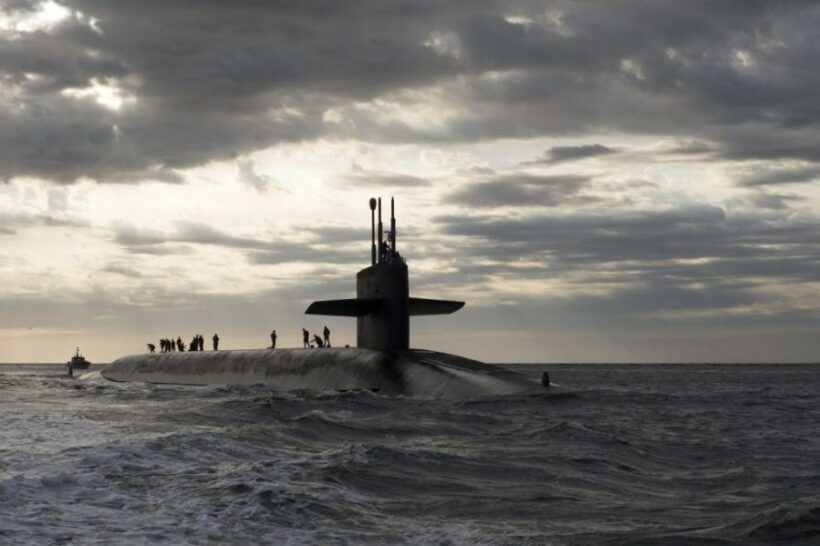 THE CONTROVERSIAL submarine deal has sparked public debate about the way the Thai Defense Ministry spends tax money on military hardware and other national-security projects. Many question whether such projects should take priority over education, public healthcare or improving the lives of the country's millions of poor.
Since the coup in 2014, the budget allocated to the Defense Ministry has increased substantially. For the fiscal 2015 national budget, the first fully controlled by the junta, the ministry's budget jumped to192.9 billion baht from 184.7 billion baht the year before. The defense budget was again raised substantially to 203.7 billion baht in fiscal 2016 and 221.7 billion for 2017.
Somchai Jitsuchon, research director at the Thailand Research Development Institute, says the priority should be solving the wide income gap between the rich and poor. Over the past three years, the junta-backed government has not put enough effort or resources into dealing with this issue, he notes.
According to the National Economic and Social Development Board, income disparity remains severe in Thailand. The top 10 per cent of earners got 35 per cent of total income in 2015, while the bottom 10 per cent got only 1.58 per cent. Meanwhile, the top 10 per cent own 60 percent of the country's land while the bottom 40 per cent own only 1.2 per cent.
Low-income groups also cannot access high-quality education or healthcare services.
"Priority should be given to creating life opportunities for the poor,"Somchai says.
The Education Ministry often gets the biggest share of the annual budget, but highly talented teachers are hard to find, as most of them teach at elite schools in Bangkok. Moreover, a typical school does not have adequate educational materials to facilitate effective learning, so pupils end up in rote learning, which delivers poor performance in math and science and impairs a student's ability to create, analyze and think.
Supachai Panitchpakdi, former chief of the World Trade Organisation, says Thailand should gain regional bargaining power by offering assistance to neighbouring countries. He praises the Neighbouring Countries Development Cooperation Agency, which over the past 12 years has granted soft loans to support infrastructure projects in seven countries.
He is concerned that Thailand and, even more so, richer countries are preoccupied with an arms race.
Sakon Waran-yuwattana, dean of Thammasat University's faculty of economics, says he is worried about the benefits of arms purchases, as such hardware bought in the past at high cost was often unusable. "This is because there is no independent auditor supervising or evaluating the outcomes of [defense] spending. Other ministries also face a similar issue," he laments.
Auditor-General Pisit Leelavachiropas, however, has tried to defend the purchase of a Chinese-made submarine, saying the Chinese government 'guarantees' that it will function properly.
Other key concerns are future obligations made by the Defense Ministry. For example, under the 2017 fiscal budget, total future obligations are now 105.5 billion baht, including the 13.5-billion submarine deal, on which instalments will be paid until 2023. The first payment of 700million is to be made this fiscal year.
The junta is now drafting the fiscal 2018 national budget, with initial plans to allocate 222.4 billion baht to the Defense Ministry, accounting for 7.7 per cent of the total 2.9-trillion baht government outlay.
— The Nation


Read more headlines, reports & breaking news in Thailand. Or catch up on your Thailand news.
Thailand will swelter through searing temperatures this summer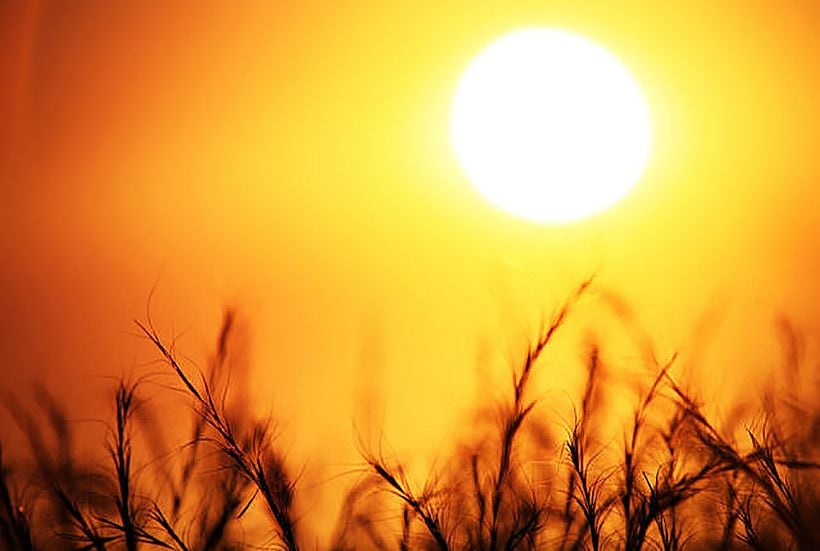 Temperatures in Thailand this summer is forecast to be 1-2 degrees Celsius warmer than last year. The announcement comes from the Thai Meteorological Department director-general Phuwiang Prakammin.
And it's predicted to hit 42-43C in seven provinces in northern Thailand.
In Thailand summer, as a regional season, is listed as running between February 21 to mid-May.
Phuwiang says daytime temperatures in March and April will hit 40C in much of the North, Northeast, Central and Eastern regions. But he doesn't foresee the record set on April 28, 2016, when Mae Hong Son, on the north-western border sweltered at 44.6C, being broken.
"But Mae Hong Son is one of the seven provinces forecast to reach 42-43C this year, the others being Lampang, Uttaradit, Sukhothai, Tak, Nakhon Sawan and Kanchanaburi."
"In southern regions, the maximum temperature will be 38-39C in Prachuap Khiri Khan, Surat Thani, Nakhon Si Thammarat, Yala, Krabi, Trang and Satun, accompanied by occasional rain and waves at sea up to a metre high."
"Rain will increase towards the end of April (the traditional start to the country's wet season is Songkran which is on April 13 each year), and waves will be up to three metres high."
"The weather in Pattaya in Chon Buri will match that of the South, with a maximum temperature of 35-37C in April."
The legalisation of marijuana for medical purposes, is now in effect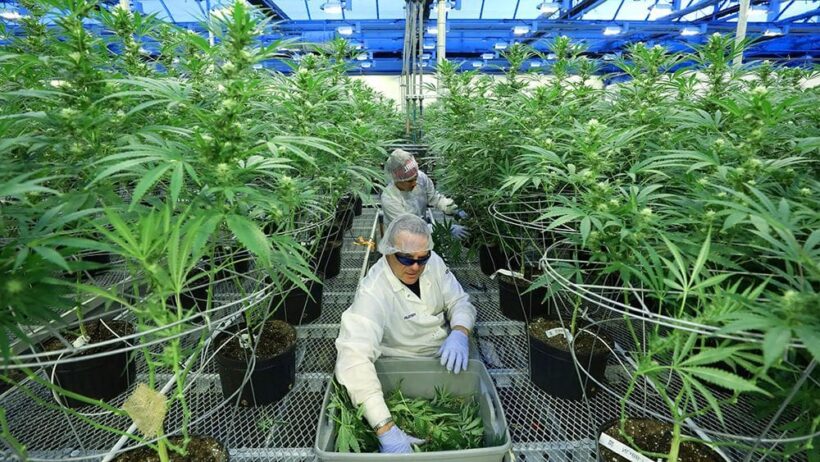 Grass, pot, ganja, marijuana… cannabis.
Whatever you want to call it, it can now be grown legally in Thailand and used in medical and scientific applications with the consent of the authorities, under strict guidelines.
The Narcotics Act 2562, which seeks to amend specific provisions of the Narcotics Act of 1979 to enable the use of marijuana for the treatment of patients, study, research and development, has now been published in the Royal Gazette.
The revised also allows for cultivation in agricultural, commercial and industrial uses for medical benefits as well.
However, the legal use of marijuana will be placed under the control of a committee headed by the permanent secretary of agriculture and comprises heads of several departments such as the Health Support Services Department, the Industrial Works Department, the Mental Health Department and the Medical Council.
The law also allows for the legal use of "kanchong", or hemp, with consent from the committee.
Import and export of marijuana in quantities, appropriate for medical treatment of certain ailments, is now permissible under the law, but there must be a prescription or a certificate from a certified medical practitioner.
However, the import or export of marijuana in excess of 10 kilograms remains prohibited as this will be considered trafficking in narcotics.
This is the first time in Thailand that marijuana can be used legally for medical or scientific purposes despite the fact that the studies indicate the plant may possess medicinal qualities of value to some patients.
The controlled use of marijuana for medical and scientific purposes is considered an initial step which will eventually lead to wider use for other purposes.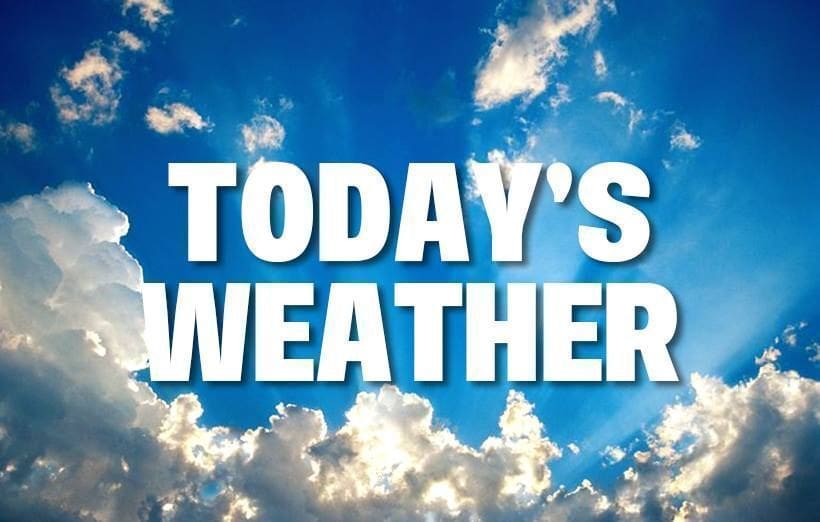 Bangkok
Generally clear. High 34ºC. Winds S at 10 to 15 km/h.


Phuket
Generally clear. High 31ºC. Winds NE at 10 to 15 km/h.


Chiang Mai
Generally clear. High 35ºC. Winds SE and variable.


Pattaya
Generally clear. High 31ºC. Winds SSW at 15 to 25 km/h.


Hua Hin
Generally clear. High 31ºC. Winds SE at 10 to 15 km/h.


Ko Samui
Generally clear. High 26ºC. Winds ESE at 15 to 25 km/h.