Narcotics Control Committee seek advise over legalisation of medical cannabis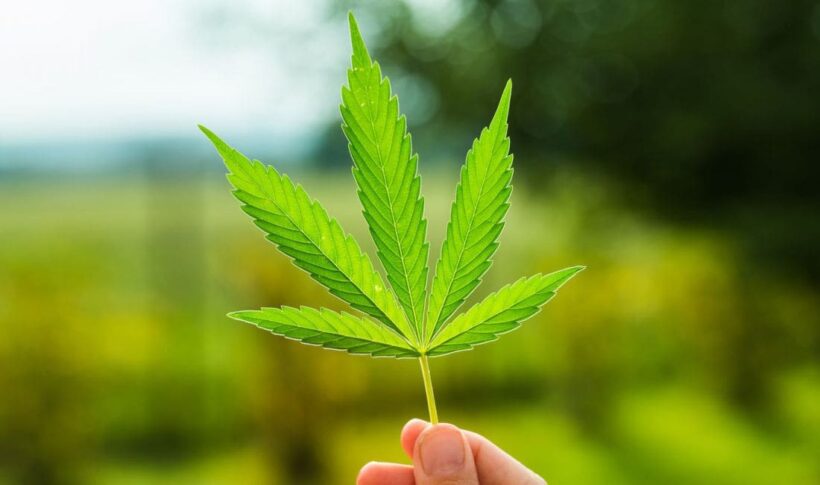 The rather drawn out and tortuous trek of the process to legalise medical marijuana through the Thai parliamentary system has hit a bit of a hurdle.
The Narcotics Control Committee will seek further input before deciding whether to reclassify marijuana, which is now a prohibited narcotic, to enable its use for medical purposes.
"We have resolved to consult the Council of State first," the committee's chairman Pisit Sriprasert said on Friday, after emerging from the committee's meeting.
Until yesterday, it was widely believed that the committee – which is attached to the Food and Drug Administration (FDA) – would agree to reclassify marijuana into a less-controlled drug category so that it could be used for patients just like morphine.
Various government figures are viewed as keen to legalise medical marijuana. According to several doctors, marijuana can be used to manage pain from nerve damage and cancer, nausea from chemotherapy and loss of appetite among HIV patients. It is also helpful for seizures and chronic neuro-inflammation.
Efforts to push for legalisation have been ongoing on various fronts in recent months, including a proposal for the FDA to reclassify marijuana.
But yesterday's Narcotics Control Committee meeting fell short of making a decision, and instead chose to seek the opinions of the Council of State before deciding on the proposed marijuana reclassification next month.
"Committee members support the idea of using marijuana for medical purposes, but legal experts on the committee suggest that we should consult the Council of State in regards to legality and other committee members agreed," said Pisit, who is also a deputy permanent secretary for Public Health Ministry.
FDA secretary-general Dr Tares Krassanairawiwong said his agency would move quickly to seek input from the Council of State, so the committee could then make a decision while taking into account the council's opinion.
With the FDA reclassification now stalled, other approaches may take the lead in the effort to legalise marijuana for medical purposes.
Earlier this past week, the National Legislative Assembly (NLA) prepared a short bill to legalise medical marijuana. The bill only has 17 articles, so it is expected to require only a short period of deliberation.
There is a possibility that the NLA may be able to clear the bill next month.
Deputy Prime Minister and Justice Minister ACM Prajin Juntong met with Public Health Minister Dr Piyasakol Sakolsatayadorn on Friday to discuss the bill.
"We will present the bill on Tuesday for the Cabinet to consider and approve," Prajin said. He added that the bill would then be submitted to the NLA for deliberation.

STORY: The Nation


Read more headlines, reports & breaking news in Thailand. Or catch up on your Thailand news.
3.6 million coronation souvenir coins ordered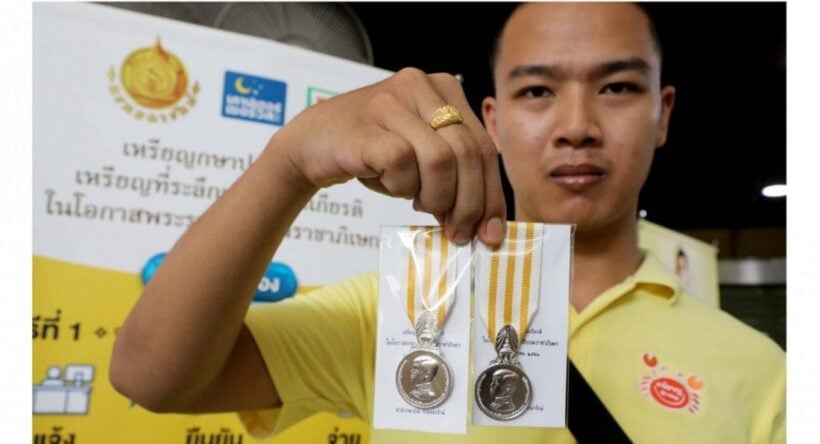 The Treasury has reported that orders have been placed for more than 3.6 million souvenir coins of different models that are being especially minted to mark the May 4 coronation of His Majesty the King.
The orders include 200 for the highest value platinum coins worth 1 million baht apiece, and 10,000 for gold coins, department chief Amnuay Preemonwong said.
The department has also extended the booking deadline from April 4 to May 10, while the coins will be delivered from June 1 onwards, he said.
A large number of people have been showing up to place orders at the Treasury Department on Rama VI Road in Bangkok as well as at its related offices in provinces, including the pavilions set up in Chiang Mai and Songkhla.
The department will produce limited quantities of three types of souvenir coins without engraved values.
Only 1,000 platinum coins, worth 1 million baht apiece, will be minted; no more than 100,000 pieces of the blackened and sandblasted silver coins worth 5,000 baht apiece will be minted; and 100,000 pieces of the blackened and sandblasted copper coins, worth 3,000 baht apiece will be minted.
The department will also produce three types of commemorative coins with engraved values as follows: 50,000 gold coins with 19,000 baht denomination priced at 40,000 baht apiece; 100,000 silver coins with 1,000 baht denomination selling at 3,000 baht apiece; and 5 million cupronickel coins with 20 baht denomination going for 20 apiece.
The department will also produce 500,000 sets of commemorative medals priced at 1,600 baht each.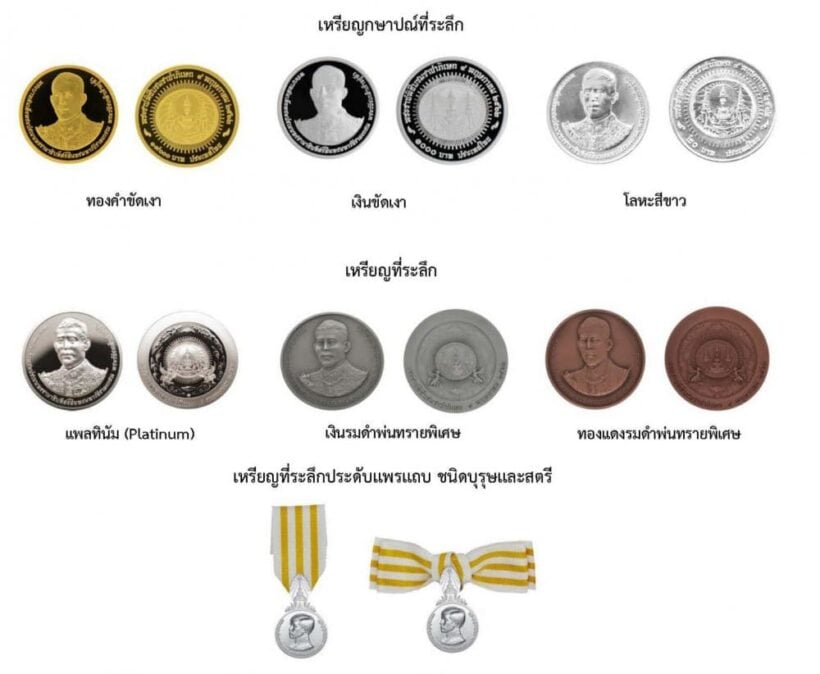 SOURCE: The Nation
Driver killed and 10 Burmese workers injured in Tak crash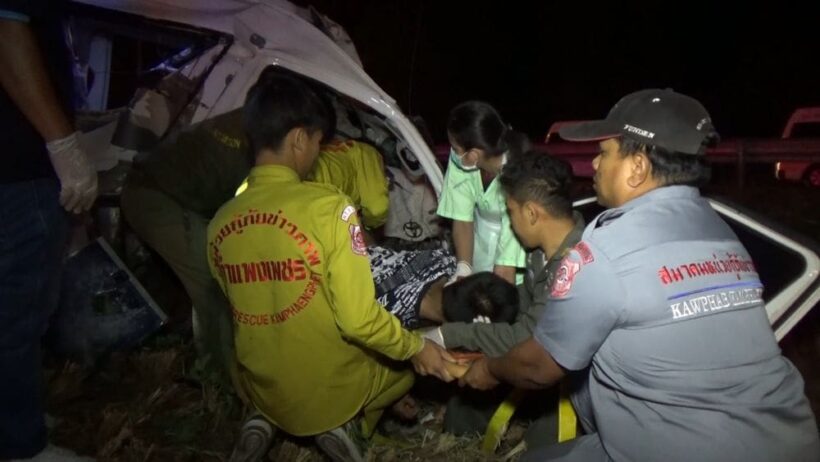 by Pipat Jongmeekwamsook
A van driver has been killed and 10 migrant workers injured after the passenger van careered into a roadside ditch and hit a tree in Khamphaeng Phet in Thailand's central west today.
The 27 year old van driver was killed and 10 Burmese workers were injured when their vehicle crashed in Khamphaeng Phet's Kosamphee Nakhon district early this morning (Thursday).
Police believe the driver, Thongpoon Chanachan, fell asleep at the wheel and died instantly in the collision. He was taking the migrant workers from Bangkok to renew their visa in Tak.
Rescue workers found the Toyota van with the wrecked front section stuck to the toppled tree when they arrived at the scene on Phaholyothin Highway at 4.30am.
They had to use heavy equipment to extract two of the injured passengers from the wreckage. The other slightly injured passengers told police that they left Bangkok at 10.30pm on Wednesday to renew their visa in Tak's Mae Sot district, on the border with Myanmar. All the passengers were asleep when the crash happened.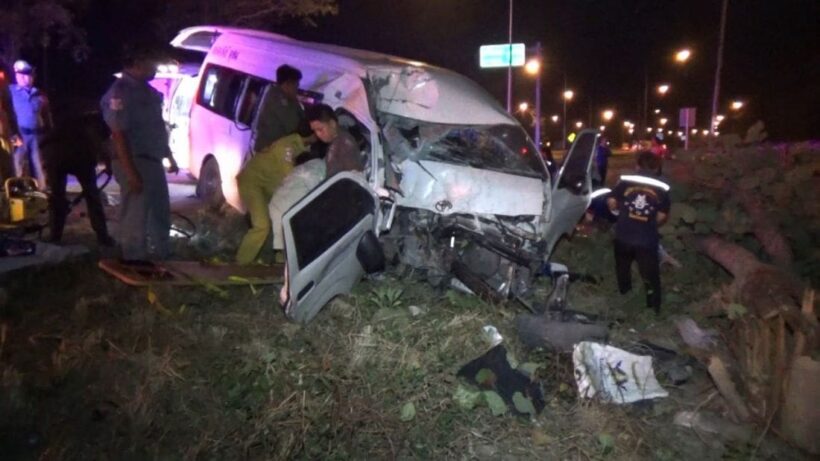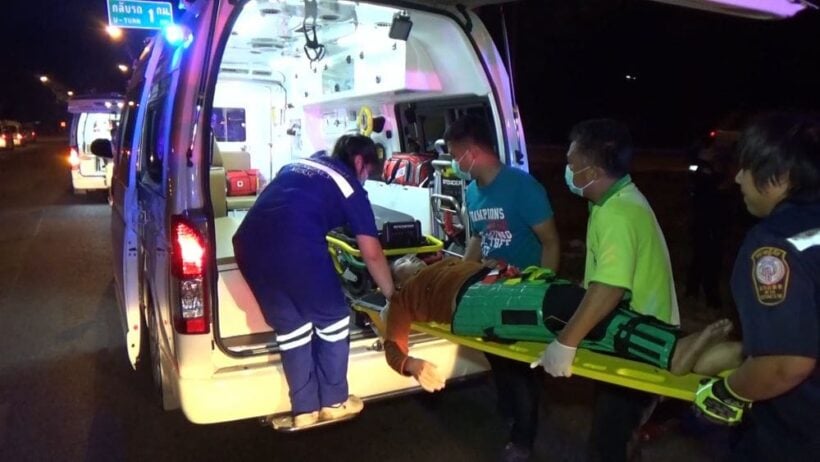 SOURCE: The Nation
Why the Chinese are infinitely more important than Western tourists to Thailand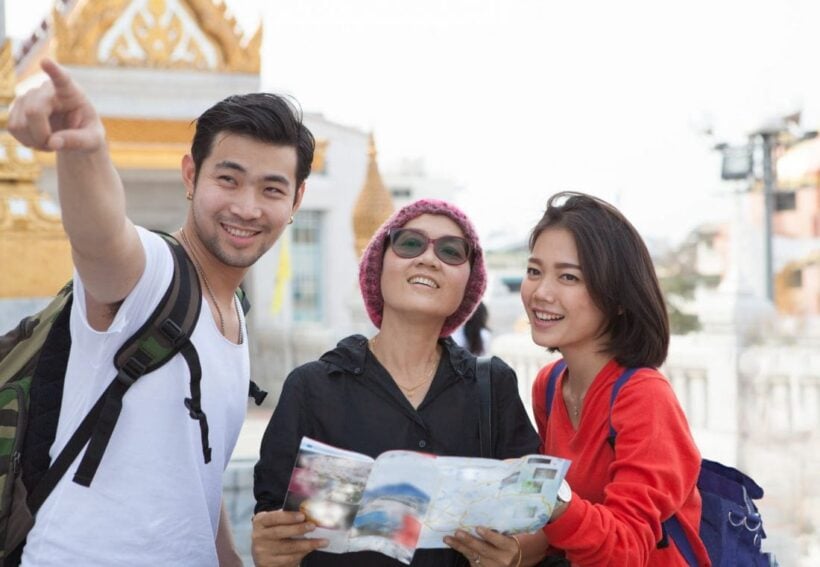 OPINION by Dan Cheeseman – Dan About Thailand
We need to wake up and smell the roses, us Westerners are no longer an important group for the Thailand tourism industry – in fact, we are what you would call 'niche' – and with good reason.
The Chinese are here in numbers and not only will this continue to grow but they also outspend Europeans per capita by 53% when in Thailand.
There are more Chinese…
The Chinese now account for 57.48% of all tourists in Thailand and what makes this even more staggering is only 8.7% currently have passports (120 million).
According to Jing Travel this could double by 2020 – that means 240 million Chinese able to travel (363% of the UK population – 66 million). They also go on to state that first time Chinese travellers are more likely to travel more close to home to begin with, so places like Vietnam and, you guessed it, Thailand.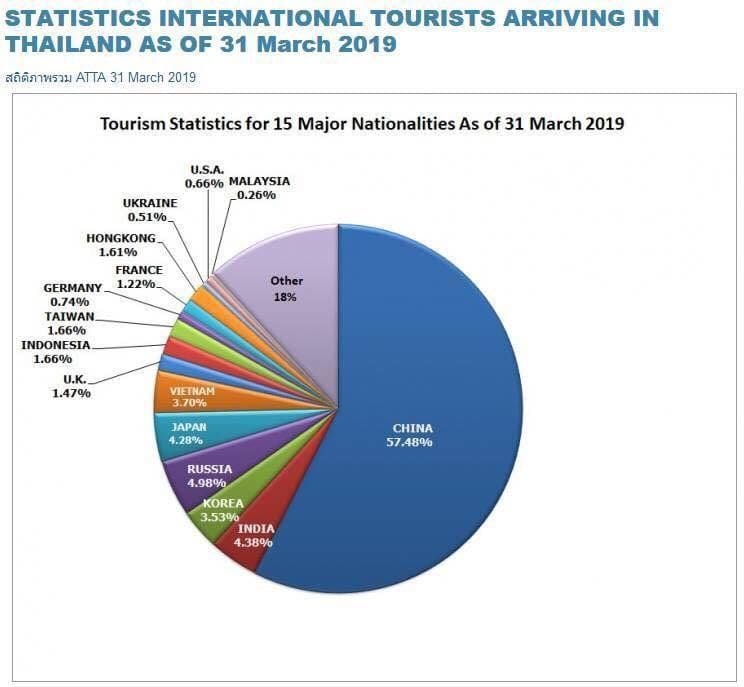 And the Chinese share of the pie will only grow.
No wonder Thailand are forecasting tourism to grow from the 38 million now to over 79 million by 2030.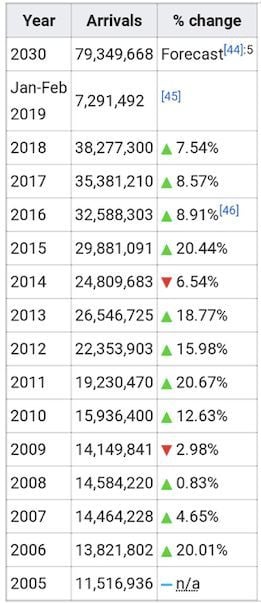 The Chinese Spend More…
Quite often I hear the European retaliation that they would like to see the spend levels per capita of Chinese, suggesting it to be low. This could not be further from the truth as shopping is an important factor for when they go on holiday.
The Chinese expenditure into Thailand is US$15,342,000,000 each year, which is more than any other nation. The average spend per day for a Chinese tourist in Thailand is US$192 – which is 53% more than the average Europeans US$125 daily spend.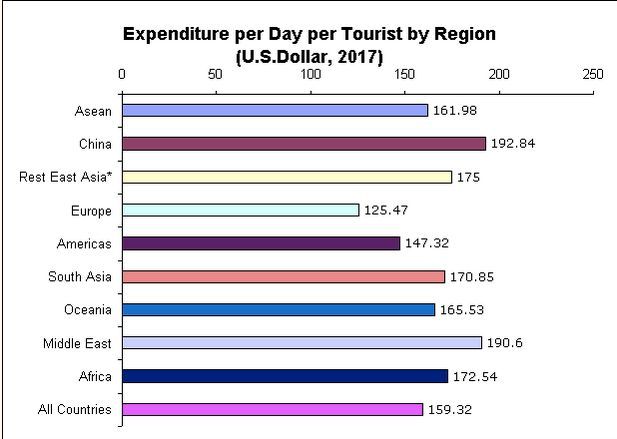 Read the rest of the story… Dan About Thailand