Majority of Thais think economy will get worse – NIDA Poll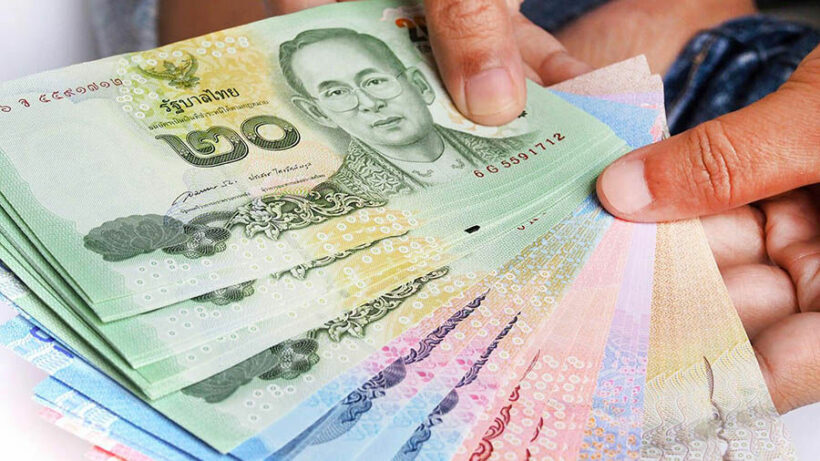 A recent poll has indicated that a majority of Thai respondents think that the economy will get worse this year, along with a continued unrest surrounding the political landscape.
The survey by the National Institute of Development Administration was conducted December 24-25 on 1,326 people, aged 18 and over of various levels of education and occupations nationwide by random sampling over the phone, with a reliability percentage of 97%.
About 42% believe that the political situation in 2021 would continue to be just as chaotic as before, with about 35% believing it would worsen and around 15% believing it would get better.
Just over half of the respondents, around 54% say Thailand's current PM would remain in power, with around 13% believing that there will be some cabinet reshuffles. Around only 8% believed parliament would be dissolved and a new election called, with almost the same amount believing that the current PM would resign. Only 2% believed PM Prayut would lose his post in a political case with with an even lower percentage, about 1.7% believing a coup would occur.
43% believed the People's Group would continue to hold anti-government demonstrations, however, 23% thought the group would become weaker. About 14% believed it would be exhausted to an end. Only a mere 11% said it would be able to raise the demonstrations to a higher level and 9% had no comment or were not interested.
Around 52% responded that they believed the economy would get worse with 32% believing it would remain unchanged. 15% say the economy would improve.
After the recent spike in Covid cases, or a 2nd wave, about 48% believe the pandemic would get more serious, with around 29% saying the virus would become less contagious. And, only about 22% believe the pandemic levels would stay the same.
Such a poll is indicative of the nationwide sentiment surrounding the new outbreak as more and more provinces are seeing local infections on the rise.
SOURCE: Bangkok Post
Keep in contact with The Thaiger by following our Facebook page.
Never miss out on future posts by following The Thaiger.
1.5 million Thais approaching poverty line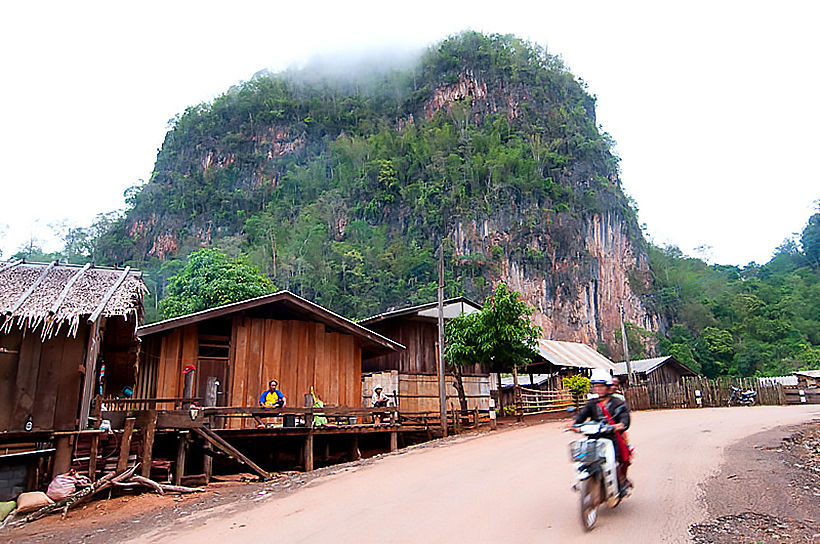 A new report by the World Bank has indicated that 1.5 million Thais are approaching the poverty line after Covid-19 ravaged the tourism-dependent economy. In 2020, the report says the poverty ratio in Thailand increased to 8.8%, compared with 2019's figure of 6.2%.
The report is troubling as the Thai economy already passed rock bottom in the 2nd quarter of 2020, with the the 2nd wave of Covid hitting just before the year end. Now, as many provinces have essentially went into lockdown from domestic and foreign tourism, workers are out of jobs, whereas before, domestic tourism was serving as a way to help businesses survive.
The government stimulated the economy by spending the equivalent of 13% of the gross domestic product, but the World Bank is predicting it may take 2 more years for Thailand to return its economic situation to its pre-Covid state. But the news is not all bad as the World Bank expects the Thai GDP to grow by 4% this year, instead of declining by 6.5% last year.
Such reasoning is due to the expectations of the Covid-19 vaccine being rolled out, and global economic growth. But if the Covid-19 situation becomes more severe, the expected economic growth would decline to 2.4%. Political instability in Thailand is another risk factor as months of protests have shaken views on Thailand's government, which has invoked the lese majeste defamation law on protesters who were criticising the Royal family. Human rights organisations have issued statements that condemned the government as it began charging minors with the law.
Today, Thailand reports 309 new cases of Covid-19, with 80 being locally transmitted. Most of the cases were due to active testing and 12 were from those already in quarantine. Thailand is expected to receive 50,000 doses of the Oxford AstraZeneca vaccinesby the first week of February. The shipment is part of the first lot of 26 million doses on the agreed purchase in October of last year.
SOURCE: TNA
Keep in contact with The Thaiger by following our Facebook page.
Never miss out on future posts by following The Thaiger.
Thai senior and disabled citizens will receive 2,000 baht handouts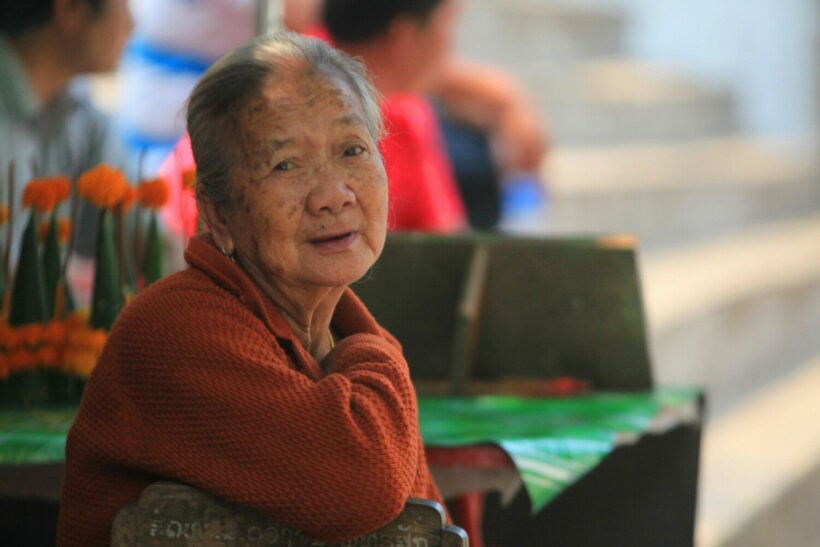 While the government's economic stimulus packages continue to roll out, there is also a concern for the disabled and senior citizens who are excluded from the criteria to get benefits from the government's major aids at this stage. The Ministry of Social Development and Human Security plans to distribute 2,000 baht handouts to that demographic of the Thai population.
According to the MSDHS Permanent Secretary, the ministry has allocated the budget to help those underprivileged groups who are excluded from the main national relief measures. However, at the initial stage, the handouts will be distributed on a case-by-case basis with the help of reports from the community development volunteers about the actual situation of each affected household.
SOURCE: NNT
Keep in contact with The Thaiger by following our Facebook page.
Never miss out on future posts by following The Thaiger.
210 billion baht stimulus confirmed for "Rao Chana"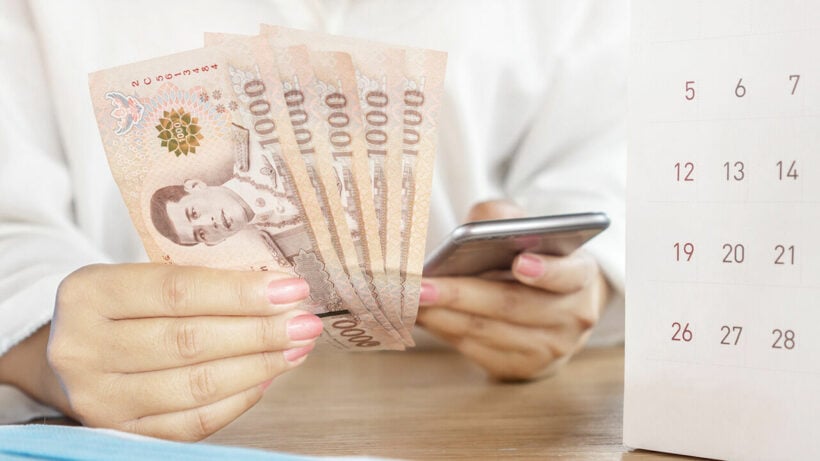 A budget of 210 billion baht of stimulus handouts to help financially-affected people from the Covid-19 outbreak, has been confirmed and ready to be distributed to 31 million people. Each applicant in the project will get 7,000 over 2 months, but not in cash. They will only get money transferred via the "Pao Tang" app once subscribing to the website "เราชนะ.com", an app 'e-wallet'.
Registration is scheduled for January 29 to February 12. Applicants will be screened for their annual income and how much they have in their bank accounts. Those with an annual income exceeding 300,000 baht and with savings of more than 500,000 baht as of December 31 last year will not qualify, according to Deputy PM Supattanapong Punmeechaow. People under the social security scheme, government officials, and state enterprise employees are not eligible for this campaign. Neither are foreigners.
The subsidy covers people's food, drink, and essential items. They can also pay for public transport service providers who register in the project including motorcycle taxis, taxis, and passenger vans. The amount of money can be topped up each week if not spent, and there is no limit of how much to spend per day.
However, comments and responses are raised among the netizens who say "they prefer cash". Finance Minister Arkhom Termpittayapaisith says, "Financial relief is not being given in a form of cash. The money will be disbursed in phases to stimulate steady spending on essential goods. We want to inject cash into small businesses like the co-payment scheme."
Also, questions have been raised for some people who can't afford smartphones to get access to the app. Replying to this concern, he said… "The government will see what it can do to help them buy cheap phones".
According to the Finance Minister, the government has approved several campaigns to help relieve people's cost of living, including the "Let's Go Halves" co-payment scheme that starts today as well as discounts on household electricity and water.
SOURCE: Bangkok Post
Keep in contact with The Thaiger by following our Facebook page.
Never miss out on future posts by following The Thaiger.