Thailand
Judge delays sentencing in paedophile case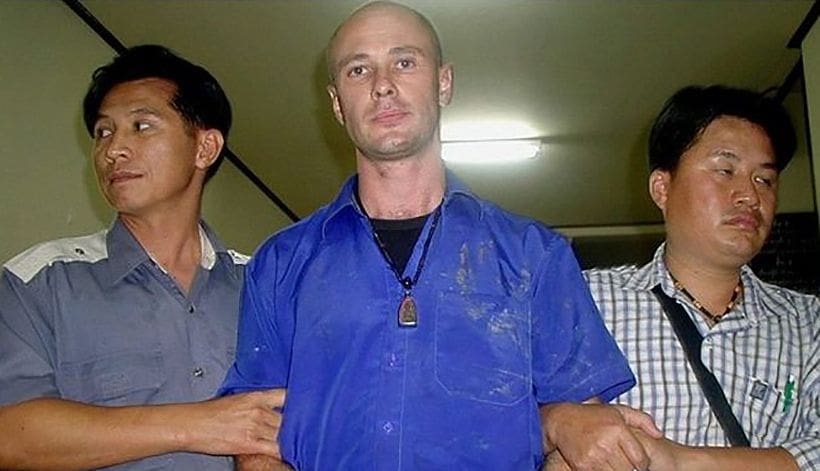 Jason Daron Mizner during his prison term in Thailand
An Australian judge says she was left so shaken by reading out the list of paedophile's crimes that she walked out of court to delay sentencing. She said she needed to remove emotion from the punishment she will hand out. Convicted child rapist Jason Daron Mizner was supposed to be sentenced in the Brisbane District Court on Tuesday but it was delayed, according to AAP.
Justice Leanne Clare said she viewed part of one of the dozens of rape tapes and found it "very confronting", and needed a break to ensure a fair sentence.
"I think it would be best to put some distance between the viewing of that tape and the delivery of the judgment so that it does not overwhelm the sentence," she said.
The prosecution wants the 44 year old jailed for life over more than 60 child sex crimes towards the toddler he has pleaded guilty to.
His actions back to the early 2000s and included more than 30 counts of rape and videotaping the assaults.
Mizner's lawyers argued his sentence should be reduced because he suffered "torture" the last time he was in prison for a different crime. The paedophile spent years in a Thai jail for a separate sexual assault of another young child and they claimed the abuse there should be taken into account.
"He received beatings and other torture," Mizner's lawyer said.
"The Australian Federal Police gave evidence at the [Thai] hearing about the Australian offending, so it's not much of a stretch that inmates in Thailand would have known."
Justice Clare disputed that just because Mizner had a difficult time in a Thai jail that he should have his potential sentence reduced.
"The report outlines deprivations and abuses that your client has described, but to say he's been tortured for 11 years is an overstatement of the material, frankly," Justice Clare said.
The court was told Mizner, who was 31 at the time of the assaults, formed a relationship with the Australian girl's mother, before committing the offences over a number of months.
While he was on a holiday in Thailand, the girl's mother found videos he had made and a range of other unrelated child exploitation material.
Mizner stayed in Thailand, where he formed a relationship with a local woman before assaulting her young daughter and being arrested by Thai authorities in 2006. Mizner's Thai girlfriend informed police he had taken her daughter for an overnight trip on Monday and that the child appeared to have been sexually violated.
Police at the time said a medical examination of the child confirmed the suspicion.
According to police, the couple was living together in the town of Mae Rim, about 580km north of Bangkok, and Mizner told his girlfriend he wanted to spend the night at an apartment he maintained in Chiang Mai. Police said that he suggested he take the child with him so the two could become closer and she agreed.
He served 11 years of a 35-year sentence and was deported when released on bail last year, with Australian authorities arresting him when he returned to Brisbane.
It's the second time sentencing has been delayed, after a delay in September, when a doctor preparing a psychological report for the court suffered a heart attack That report, the defence argued, showed that a motorcycle accident when Mizner was 21 left him with a brain injury, which "uninhibited" him.
Justice Clare said it also showed he had a "predilection for babies" and had a medium-to-high chance of re-offending if not incarcerated.
"Even a low risk of re-offending when it comes to raping babies is a substantial risk to deal with. When it's a medium-to-high risk… it's alarming," she said.
SOURCES: nzherald, APP