Thailand
Jeans and T-shirts banned for Government House journalists and photographers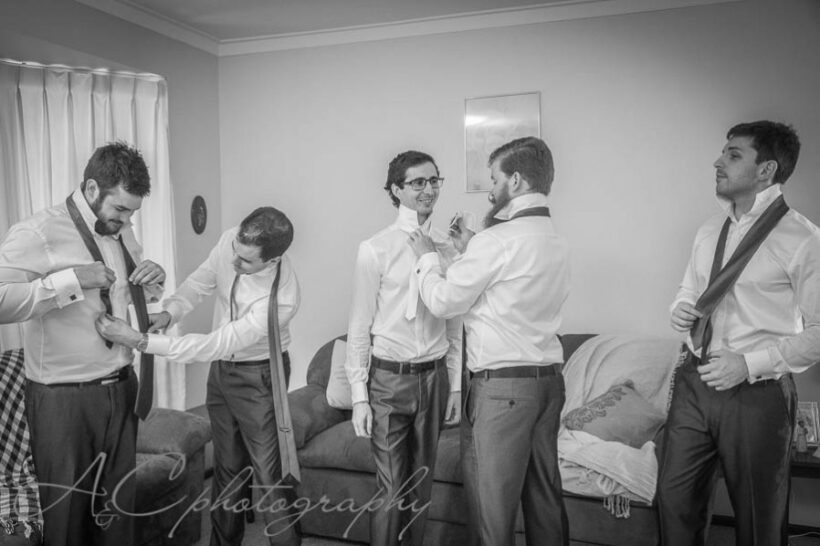 PHOTO: A group of Thai journalists and photographers learning how to put on a tie
Tatty old jeans and a T-shirt – OK for a night out in Sukhumvit but not good enough when attending pressers with the Thai PM. If you want to attend media conferences or take photos of junta leader Gen. Prayuth Chan-ocha, then you need to dress to impress, or don't bother coming.
The Government House has brought back an old regulation banning journalists at the office of the PM from wearing casual clothes.
Read our original story about the new protocols HERE.
Reporters at the Government House, adorned in jeans and round-neck T-shirts will no longer be allowed inside. The old regulation was never actually revoked and it hasn't been a 'thing' since Thaksin's term as PM back in 2006 (before he was sent packing by another military coup). In recent years reporters and photographers, male and female, were often seen wearing jeans and T-shirts when doing their work at Government House.
Reporters have also been asked not to sit on the steps outside Government House where Cabinet meets every Tuesday.
A few weeks ago photographers were ordered to bow before and after snapping photos of the Thai PM while being asked to come no closer than 5 metres. They were also asked not to shoot the PM walking up or down stairs.