German parliament clarifies its stance on HM the King's stays in Bavaria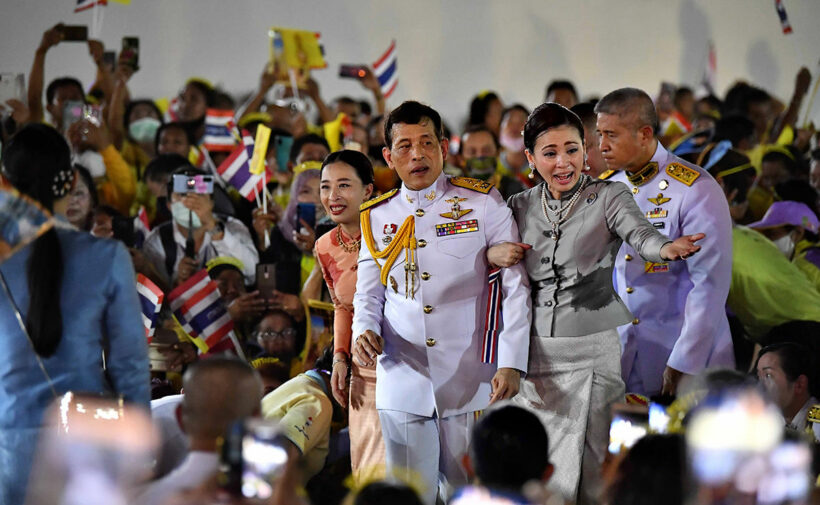 PHOTO: Their Majesties the King and Queen greet well-wishers in front of the Grand Palace in Bangkok after presiding over a ceremony to change the Emerald Buddha statue's winter costume at the Temple of the Emerald Buddha on November 1,
The Bundestag, Germany's federal parliament, has announced that Thailand's King Maha Vajiralongkorn could be expelled from Germany if he continues to conduct national business whilst staying in his Bavarian villa, a popular overseas stay for the Thai monarch. HM the King's long stays in Europe have come under scrutiny and criticism during the current spate of pro-democracy protests.
The German Parliament says that Thailand's King Maha Vajiralongkorn enjoys diplomatic immunity during his extended stays in his Bavarian hotel, but that the state does have the power to expel him from the country.
"The German state has very little power to prosecute the Thai king, despite recent threats by German Foreign Minister Heiko Maas."
The FM has previously warned the Thai King against ruling his country from Germany. He spoke out in the German parliament in October.
"We have made clear that the policies that affect the country Thailand are not to be carried out from German soil."
The Thai King spends months at a time in a villa by Lake Starnberg, just south of Munich, and in spring he frequently stays in a luxury hotel in the ski resort of Garmisch-Partenkirchen.
Deutche Welle reports that HM the King returned to Thailand during October to attend a number of ceremonies and audiences, but Germany's Left Party is calling on the German government to ban the monarch from re-entering Germany. Left party parliamentarians Sevim Dagdelen and Heike Hänsel claimed the Thai monarch was "conspiring with the military junta".
"… should not be rewarded with a visa for luxury extended stays in Germany,"
Earlier this month the German Foreign Ministry claimed it had found "no evidence" that HM the King was issuing decrees from Bavaria. Opposition politicians in Germany said they found this situation "unlikely", considering the length of the HMss stays in the German state.
Margarete Brause of the German Green Party says in a statement… "The question of what the government was doing to counter such unlawful actions remains unanswered."
On November 1, during a public audience following a ceremony, HM King Vajiralongkorn described Thailand as "the land of compromise" as thousands of people chanted "Long live the King" in front of the Royal Grand Palace. He was responding to a question posed from the crowd by a British Channel 4 journalist.
SOURCE: Deutsche Welle
Keep in contact with The Thaiger by following our Facebook page.
Never miss out on future posts by following The Thaiger.
Thai FDA files complaint against TV celebrity for false advertising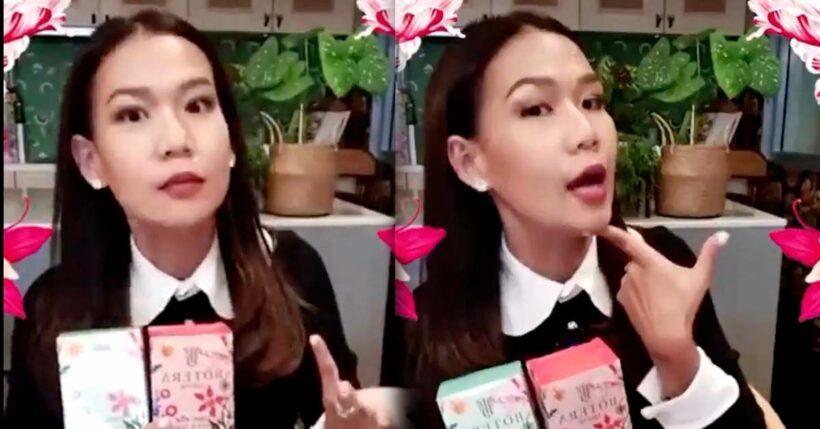 A well-known TV host in Thailand is under fire after she made advertisements saying health supplement products could change a person's face shape and even help people recover from Covid-19. The Thai Food and Drug Administration filed a complaint with the Consumer Protection Division against TV star Patcharasri "Kalamare" Benjamach for false advertising.
Kalamare advertised Botera "power shots." The drinks are said to promote healthy skin as well as overall health. According to the Nation Thailand, Kalamare is seen in video clips advertising the products, claiming the drinks can "sharpen" a person's facial features and even change the shape of the nose and eyelids. In other clips, she says the drinks can help people recover for Covid-19 and cancer, Nation Thailand reports.
The FDA say they want the celebrity to be charged with violating Thailand's Food Act for false and deceptive advertising. The law carries a penalty of up to 3 years in prison and a fine up to 30,000 baht.
SOURCE: Nation Thailand
Keep in contact with The Thaiger by following our Facebook page.
Never miss out on future posts by following The Thaiger.
Woman sentenced to 43 years in prison for violating lèse majesté law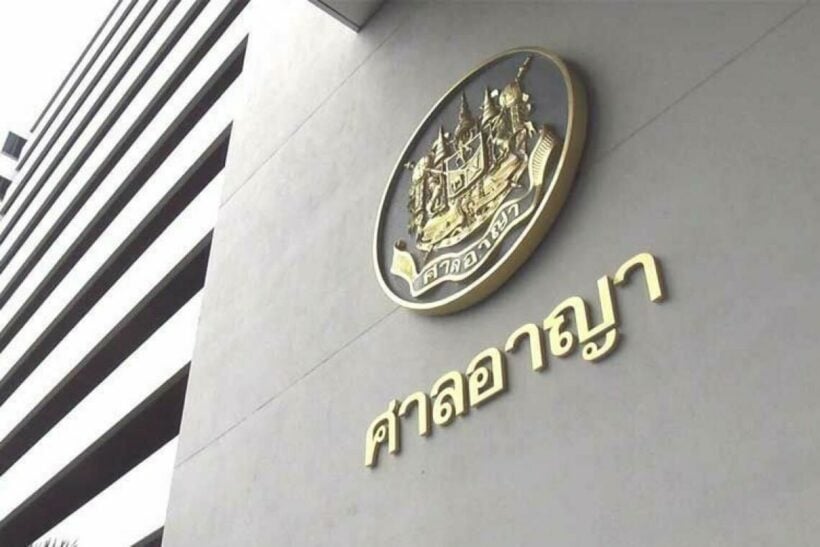 The Bangkok Criminal Court sentenced a former public official to more than 4 decades in prison for violating the country's strict lèse majesté law on insulting or defaming the Thai Monarchy.
The woman, a former Revenue Department official known as Anchan, was found guilty on 29 counts of violating Section 112 of the Criminal Code, known as the lèse majesté law, as well as the Computer Crime Act. She was sentenced to 43 years and 6 months in prison.
Anchan had posted audio clips on Facebook and YouTube of a man making comments considered critical of the Thai Monarchy. The man has been arrested, but officials haven't released any other details.
The ruling comes during an ongoing pro-democracy movement raising subjects that are considered taboo in Thai society. In recent months, dozens of protesters have been charged with violating the lèse majesté law. A senior researcher from the Human Rights Watch as the recent sentence sends a "spine-chilling" message.
"Today's court verdict is shocking and sends a spine-chilling signal that not only criticisms of the monarchy won't be tolerated, but they will also be severely punished."
Section 112 of the Criminal Code:
Those who defame, insult or threaten the King, the Queen, the Heir-apparent or the Regent shall be punished by a jail term of between three to 15 years.
SOURCES: Thai Enquirer | Bangkok Biz News| Independent
Keep in contact with The Thaiger by following our Facebook page.
Never miss out on future posts by following The Thaiger.
UPDATE: Confusion over Covid-19 tests for visa extensions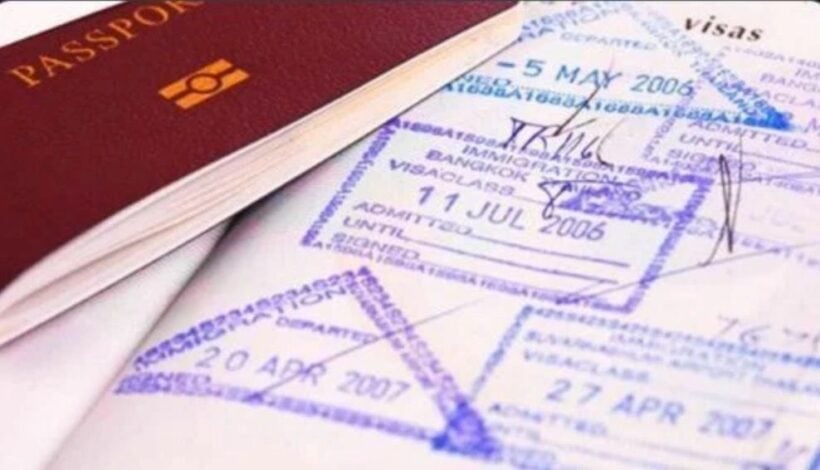 UPDATE: Khaosod English removed a story on Covid-19 tests for those seeking visa extensions and replaced it with the article "Immigration backtracks on plan to require Covid-19 test for visa extensions." They say the previous report sparked uproar among expats and immigration police spokesperson has since apologised for the misunderstanding.
Original article…
Confusion reigns today over whether Covid-19 tests will be required for visa extensions. While The Phuket News spoke with an immigration official who said "no… you don't need a Covid-19 test to extend your visa or apply for a work permit", Khaosod English wrote an article headlined "Covid-19 test will be mandatory for all visa extension".
The Thaiger also contacted a respected visa agent who said Covid-19 tests are, indeed, now required for applying for both visa extensions and work permits, even renewals.
The Thai Immigration Bureau has not made any official announcement regarding Covid-19 tests. Talk about Covid-19 tests for foreigners was brought up after a rule was published in the Royal Gazette last month, officially adding Covid-19 to a list of dangerous diseases, prohibiting those infected with any of the listed illnesses from entering the country.
Immigration Police Bureau spokesperson Archayon Kraithong told Khaosod English that proof of a negative Covid-19 test will be required for visa extensions, regardless of how long a foreigner has stayed in Thailand. On the other hand, Phuket immigration deputy chief Nareuwat Putthawiro told The Phuket News that Covid-19 tests will not be required for visa extensions or work permit applications.
"We do not require any medical documents for an application to renew a visa, because there are few foreigners' movements outside Phuket. Most of them live and work in Phuket, and have done so before the new wave of Covid-19… So they do not have to worry about it. Everything is still the same."
Medical exams are currently already required for most work permit applicants (including tests for Syphilis and Elephantiasis). A visa agent told The Thaiger that Covid-19 tests have been added to the medical examination requirements for work permit applicants. But, on the other hand, Phuket immigration says they DO NOT require Covid-19 tests for work permit applicants.
"We have not received any notices about Covid-19 requirements for processing applications to renew visas. If we do receive any such orders, we will let the public know."
It isn't the first time there has been conflicting statements coming out of different officials, in different immigration offices on different days.
SOURCES: Phuket News| Khaosod English
Catch up with the latest daily "Thailand News Today" here on The Thaiger.
Keep in contact with The Thaiger by following our Facebook page.
Never miss out on future posts by following The Thaiger.