Free media threatened by Covid-19-inspired laws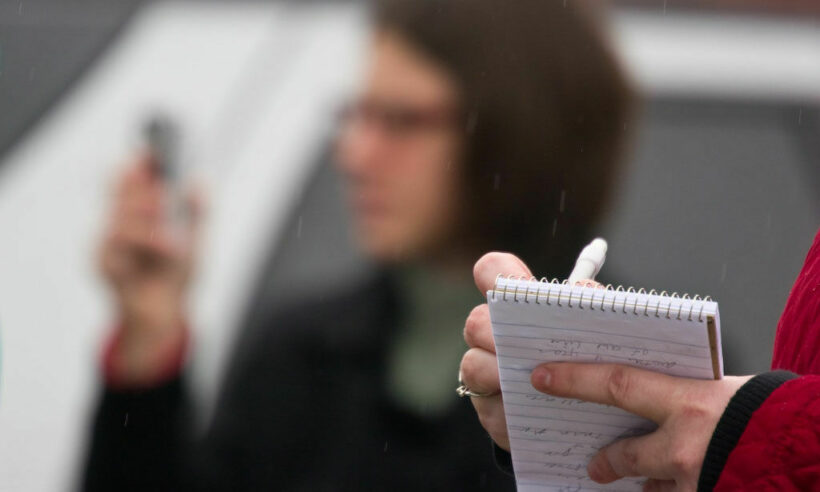 The International Commission of Jurists is warning that media and journalists in Cambodia, Thailand, and Vietnam are seeing legal repression grow during the Covid-19 pandemic. In a submission to the Office of the United Nations High Commissioner for Human Rights, the group outlined the expanding threat. New laws that many claim violate human rights also serve to throttle the space in which media and reporting can operate, limiting their ability to investigate and report important information and details freely.
Governments in Vietnam, Thailand, and Cambodia are enacting these new regulations that may be well-intentioned, as a means to control misinformation about Covid-19 as the pandemic rages on. But they also include glaring loopholes that may allow abuse of human rights. Extreme punishments for violations like jail time and large fines are also cited as a deterrent to free media.
The ICJ asserts that these three countries are already abusing current laws to restrict information and dissent by punishing social media posters and media journalists struggling to report during Covid-19. There may be an uncomfortable grey area between the need for an unrestricted press and the often urgent need to quash false information about the pandemic from spreading and threatening public health by discouraging necessary health and safety precautions.
But the ICJ argues that more targeted action against this misinformation is more effective than disproportionately broad restrictions that are punished with huge fines and prison sentences.
The ICJ's paper calls for the Office of the United Nations High Commissioner for Human Rights to continue to push the governments of Thailand, Vietnam, and Cambodia to strike a balance between public safety during Covid-19 and access for media workers and journalists. They view this as a balance between the rights of freedom of expression and the right to a healthy life. A report is being prepared now for the UN human Rights council on journalistic safety.
SOURCE: Prachatai
Want more from the Thaiger family?
📱 Download our app on Android or iOS for instant updates on your mobile
📧 Subscribe to our daily email newsletter
👍 Like/Follow us on Facebook
🔔 Subscribe to or Join our YouTube channel for daily video updates
Third supsect arrested in bomb attack of Maldives ex-president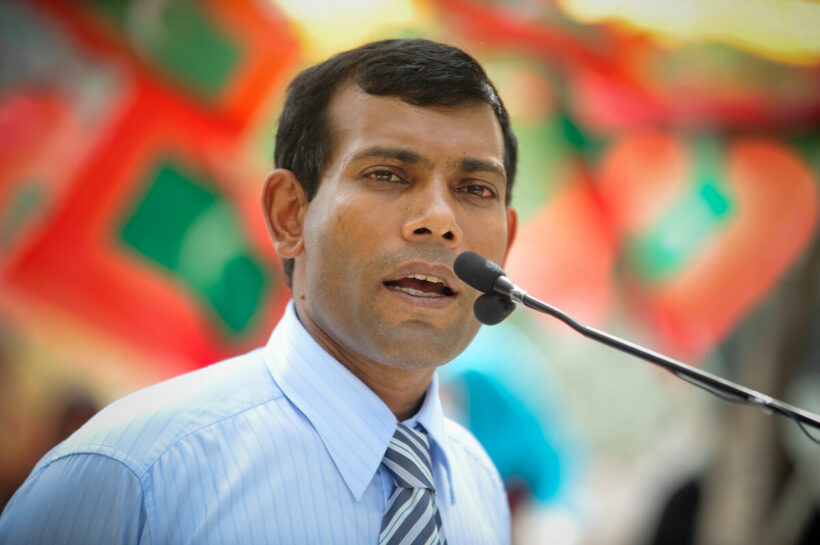 After a bomb attack in the Maldives attempting to assassinate former president Mohamed Nasheed, police have arrested a third suspect. The Manhunt has continued in the Maldivian capital city of Malé as the police appealed to the public for any information they may have about another suspect. Religious extremists have been blamed for the attempt on the former president's life.
Police did not release any details about the person that they arrested other than to confirm that they believed him to be connected to the bombing attack on Thursday. The bomb had been attached to a motorcycle that was parked near the Maldives ex-president's car, and the owner of that motorcycle along with the second man was already arrested yesterday.
Mohamed Nasheed was not killed by the bomb detonation as he walked to his car, but he was seriously injured and has been hospitalized since the blast. The explosion injured 3 other people including one British national. The ex-president is now the Maldives parliament speaker and his family has tweeted updates about his condition since the bomb blast. He was moved from requiring life-support to intensive care yesterday after removing shrapnel from the blast in a 16-hour surgery. Doctors say one stray piece just barely missed his heart.
Nasheed had been the first democratically elected president of the Maldives in 2008 after decades of one-party rule. But a military coup in 2012 overthrew the government and ended his presidency. He was widely applauded for his progressive push for democracy and climate activism. The Maldives is a collection of 1,192 coral islands with no mountains, making it the lowest nation on Earth at just 1 metre above sea level on average. Nasheed's pleas for action become a powerfully effective voice against climate change that could submerge the entire country he led.
Officials from the ex-president's Maldivian Democratic Party have accused religious extremists of the attack believing that it could be politically motivated. But as of now, no group has claimed responsibility. The Maldives is mostly Muslim and has had problems in the past with an Islamic State recruiter injuring 12 Chinese tourists with a homemade bomb in 2007 and sending local recruits to Syria in 2019.
SOURCE: Bangkok Post
Want more from the Thaiger family?
📱 Download our app on Android or iOS for instant updates on your mobile
📧 Subscribe to our daily email newsletter
👍 Like/Follow us on Facebook
🔔 Subscribe to or Join our YouTube channel for daily video updates
Thailand Consumer Confidence Index hits record low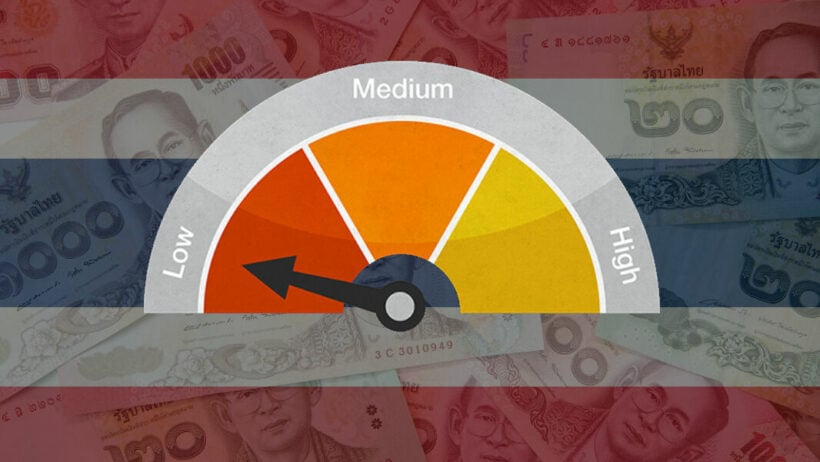 The University of the Thai Chamber of Commerce has reported that the Consumer Confidence Index has hit another new record low of 46.0 in April. The Covid-19 global pandemic has had a devastating effect on the economy and consumer confidence has fallen frequently to the lowest points that it has seen since 1998.
The president of the UTTC believes that consumers generally don't feel like there has been much of a recovery for the economy since the global pandemic began and without a stimulating event to motivate economic growth, the index is expected to continue to fall further. The university estimated that if the third wave of Covid-19 continues past the end of May the economy can expect to lose 400 to 600 billion baht.
The UTTC president stressed that the government should hasten to step up relief measures and make sure they continue relief and economic stimulus throughout the pandemic to avoid economic catastrophe. He predicted that the economy and the Consumer Confidence Index will continue on a downward slope without any hope of improvement until the vaccine rollout gets well underway towards herd immunity, and new Covid-19 infections are decreased dramatically.
Today saw another 2,101 new Covid-19 infections and 17 deaths in Thailand. Vaccination efforts are continually being stepped up, but still remain woefully slow.
The Consumer Confidence Index first started falling last year, with a drop below the previous record low in 1998 in April of 2020, when it fell to 47.2. A few months later, by July of last year, it had recovered significantly, climbing back over 50. But by March of this year, the index had fallen again to 48.5. With April's tumble of 2.5 points, the Consumer Confidence Index pushes once again to a new record low.
SOURCE: Thai Business News
Want more from the Thaiger family?
📱 Download our app on Android or iOS for instant updates on your mobile
📧 Subscribe to our daily email newsletter
👍 Like/Follow us on Facebook
🔔 Subscribe to or Join our YouTube channel for daily video updates
Covid-19 third wave cuts Thai domestic flights predictions by 38%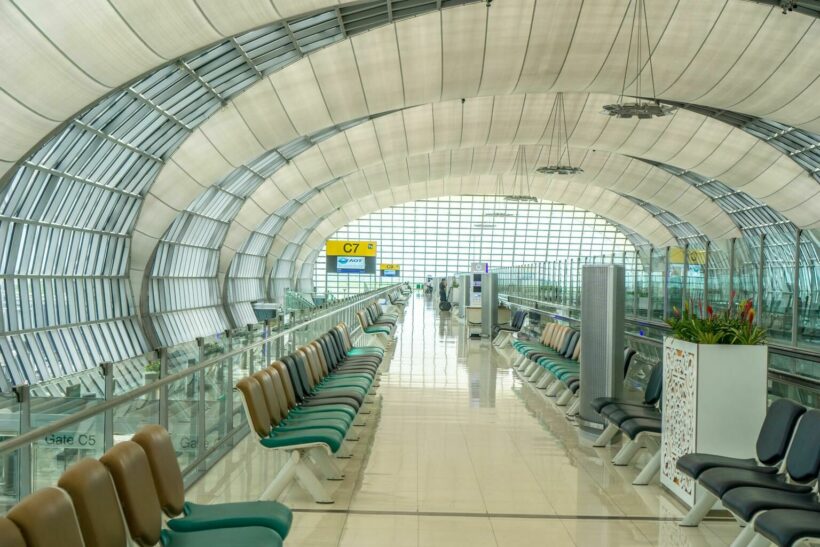 The Aeronautical Radio of Thailand is predicting a 38% drop in travel by domestic flights due to the effect of the third wave of Covid-19. Aerothai is a department under the Ministry of Transport that provides aeronautical communication and air traffic control in Thailand. With Covid-19 experiencing a rapid spread beginning in April and not yet under control, infections across all of Thailand's 77 provinces are projected to drastically hamper local travel until at least September.
The fiscal year, beginning last October, was originally predicted to have almost 519,000 domestic flight. But Aerothai has now reduced those figures down 38% to just over 323,000 flights in Thailand. The executive vice president for operations of Aerothai said that by the second half of April domestic flights had been severely reduced despite remaining relatively stable in early April.
The Civil Aviation Authority has also added increased restrictions on the way passengers are carried, adding another layer of difficulty for the domestic airlines who have slashed their schedules after having a bumper Songkran holiday period and were looking forward to better times ahead.
Flight reductions were a result of attempts to reduce and contain the spread of Covid-19 by implementing strict travel and safety measures. While domestic travel was strongly affected by Thailand's second wave of Covid-19 at the beginning of 2021, the current wave is much worse and Aerothai predicts domestic flights will reach their lowest point by the end of May.
An expectation of recovery beginning next month hinges on international flights starting to slowly creep back into Thailand. The Civil Aviation Authority of Thailand has loosened the restrictions for international travel in preparation for the government's plan to relaunch the tourism industry in key hotspots of Thailand like Phuket and Koh Samui in July. Aerothai is hoping that by August domestic flights will return to the levels seen at the end of 2020 before the second wave of Covid-19, with about 1,095 daily flights.
Aerothai has been tracking flight statistics since it was founded in 1948 by a group of airlines with the approval of the Royal Thai Government. In 1963 the government took on a majority stake in the company from the founding airlines and converted it to a state enterprise operating under the Ministry of Transport.
SOURCE: Bangkok Post
Want more from the Thaiger family?
📱 Download our app on Android or iOS for instant updates on your mobile
📧 Subscribe to our daily email newsletter
👍 Like/Follow us on Facebook
🔔 Subscribe to or Join our YouTube channel for daily video updates