Body parts, weapons found near Bangkok anti-govt rally site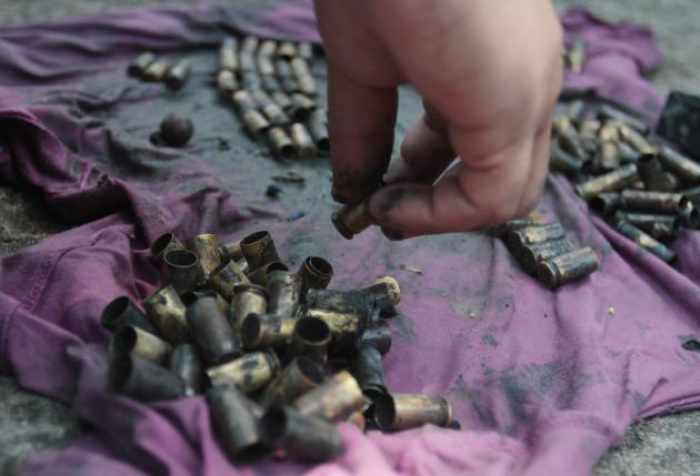 PHUKET MEDIA WATCH
– Thailand news selected by Gazette editors for Phuket's international community
Body parts, weapons found near anti-govt rally site
The Nation / Phuket Gazette
PHUKET: The lower part of a human body and a large amount of explosives-related devices and weapons have been found in a canal near a rally site in Bangkok previously occupied by anti-government protests.
The items were discovered in a joint operation yesterday to comb the area for suspicious items.Meanwhile, police have arrested two suspects who allegedly took part in a deadly attack in Trat province on protesters against the Yingluck government in February.
One of the suspects has reportedly confessed to throwing a grenade at the crowd while the other denied involvement. The attack on the night of February 22, in which attackers fired automatic weapons and threw several grenades, killed three people, including two young girls, and wounded 30 others.
In Phadung Krung Kasem canal near Government House, in a section between Thewakam and Makkhawan bridges, the remains of a man was discovered. A search team of military and police divers also uncovered 19 detonators, knives, barbed wire, a flare, a smoke grenade, and a large amount of war weapon and handgun ammunition.
A deputy Bangkok police chief, Pol Maj General Itthiphol Phiriyaphinyo, said later the man in the canal died around a month ago, and it was not yet known whether a Bank for Agriculture and Agricultural Cooperatives' employee card found nearby was his. The lower part of the body was initially in two sandbags. The skull was retrieved later.
The canal section where the body was found was occupied in rotation by either the anti-Yingluck government groups, the Dharma Army or the Students and People's Network for Thailand's Reform, said the officer.
In the police investigation on the Trat attack, Somsak Phoolsawas – who they say confessed to throwing a grenade at the People's Democratic Reform Committee rally – took part in a re-enactment of his alleged crimes yesterday. He was arrested on Monday, along with Watchara Krajangklang, wanted with three members of his clan.
Police say Watchara admitted only to possessing weapons and munitions, but denied taking part in the attack.
Police also seized two AK-47 assault rifles and a large number of munitions, along with three magazines, a large number of handgun rounds, 200 ping pong bombs, field equipment and materials prepared as shrapnel, police said.
Key evidence is a Toyota pickup reportedly seen in surveillance camera footage of the Trat attack on February 22.
— Phuket Gazette Editors
Keep in contact with The Thaiger by following our
Facebook page
.
Never miss out on future posts by
following The Thaiger
.
3 protesters denied bail as 10pm deadline for the PM's resignation looms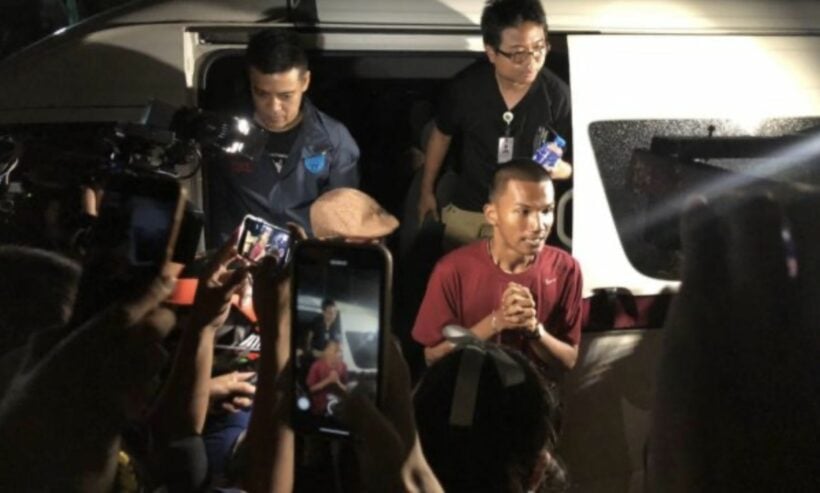 Whilst 1 protester was freed from the Bangkok Remand Prison last night, 3 of his peers remain in custody after being denied bail this afternoon. Supporters of the group protested last night outside the Bangkok Special Remand Centre, demanding their release and dropping of all charges against them. They disbanded around 5am this morning but have been re-assembling as Saturday goes by.
Chatupat Boonpatthararaksa, aka. Pai Daodin, was released from the Bangkok Remand Prison last evening after a hearing by the Appeals Court. Protesters were waiting outside demanding the release of 3 other key protest leaders, still being held at the prison – Parit Chivarak, Panasaya Sitthijirawattanakul and Panupong Jardnok, aka. Mike Rayong. Panasaya was the university student who first read out the now-infamous 10 point manifesto listing the protesters persistent list of demands.
The group of protesters continues to call on the Prime Minister Prayut Chan-o-cha, to resign by 10pm this evening. They have not clarified what may be the consequences if their demands are not met.
The 3 protest leaders were deemed by the Court of Appeals as "potential flight risks" as well as likely to break conditions of their bail, eg. participating in, and organising, more anti-government rallies. Charges for the 3 include using a sound amplifier without a permit, assembly of more than 5 people (during the State of Emergency), posting social media deemed to be a threat to national security, and sedition.
As the 10pm deadline passes this evening, earlier being set as Sunday night at 10pm, the situation will be ripe for more protests as we head into the new week. Parliament has been called to a joint emergency parliamentary session on Monday and Tuesday where the protesters demands will be discussed and debated.
Opposition MPs are demanding that motions can be put to a vote whilst the ruling coalition has stated that it does want any votes on debate matters. The opposition is also calling on debate of the most contentious issue, the future role of the Thai monarchy, whilst the government has ruled that out in this emergency session.
Keep in contact with The Thaiger by following our
Facebook page
.
Never miss out on future posts by
following The Thaiger
.
More catchy than Covid, K-Pop fans raise millions to support Thai protesters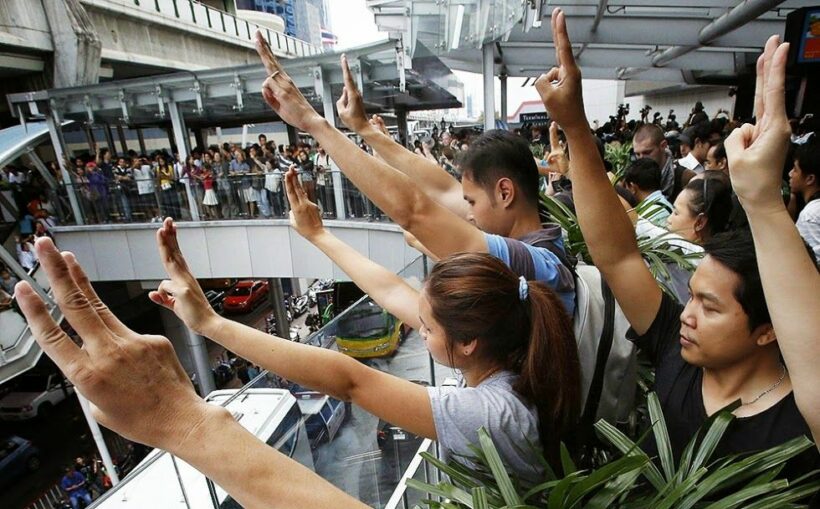 More catchy the Covid and spreading out around the world, this time from South Korea.
Fans of K-Pop groups, South Korea's slick pop music genre, have already raised millions of baht to support Thailand's anti-government protests. The young Thai protesters have been showered with support, supportive K-Pop lyrics, Tweets, messages. And money.
The incredible worldwide reach of K-Pop fans, for over 20 'idol' groups and South Korean celebrities, has been a major force in spreading the plight of the Thai protest movement to a younger audience, across the world.
K-pop fandom have rallied together and pooled their resources to support the anti-government protesters who have been holding rallies around Thailand, mostly in Bangkok, since July. The Girls' Generatin 'Into The New World' is just 1 K-Pop song being taken on as an unofficial anthem for the Thai protesters.
Political statements are relatively unusual from South Korean idols but some defy their tightly controlled public image. It's even led common in Thailand where lucrative endorsements rely on the billionaire clans that control the country's 'establishment'. But last week's use of water cannons against the protesters at the Pathumwan intersection has pushed some to publicly voice their support for the protest movement.
Thai-American K-Pop idol Nichkhun, the so-called "Thai Prince", Tweeted to his nearly 7 million followers that he cannot "stand idly by". Nichkhun is a member of popular South Korean boy band 2PM
"The use of violence is something I cannot watch and stand idly by." His message has been retweeted nearly 100,000 times.
Even Thailand's BNK48 member Milin "Namneung" Dokthian – the group criticised in the past for doing paid promos for the Thai government – has made it clear where she stands in regards to the protests, posting "stay safe" this week.
"We wouldn't have to say 'be safe' if we had a true democracy". Her post was shared by the other band members.
Amanda Obdam, the current Miss Universe Thailand, posted on her Instagram a photo of a young protester facing off against a cordon of riot police.
"A picture says a thousand words. Your job is to protect the people not harm them."
Former Thai beauty queen and TV presenter Maria Poonlertlarp posted on her Facebook page that the treatment of protesters was "completely unjust".
"People have been silenced from speaking up about the double standards and the abuse of power. We've had a lot of injustice going on in Thailand for decades, fighting against our government for democracy."
Thai daily Khaosod reported last week that K-pop fan groups had collectively raised more than 3 million baht to help the anti-government protest organisers. It's now well past 5 million baht.
Thai Actress Intira "Sai" Charoenpura Tweeted that the funds raised from fans of groups including BTS , Exo , Got7 , and Girls' Generation had helped buy equipment such as helmets and raincoats.
Mega group BTS (last week they held the Number 1 and 2 positions on the US Billboard Top 100 singles chart, this week 5 and 6), tweeted that they wanted fans (aka. 'Army') to stop spending money on fan posters for members' birthdays with the owners of the Thai public transport system. The BTS fandom frequently buy expensive poster spots in the Skytrain and MRT statins to wish their favourite idol members happy birthday. Bangkok's skytrain system was closed down last Saturday in a move by the operators to prevent the movement of protesters to rally around the city. The command had come from the police.
The Thai protesters are being funded by donations, in-kind support and the selling of merchandise on their social media platforms. But they'll be happy for the support from the huge worldwide K-Pop fan base.
BTS, 'Not Today' lyrics
All the underdogs in the world
A day may come when we lose
But it is not today
Today we fight!
No not today
Someday the flowers will fall
But no not today
That time is not today
No no not today
Never die, not today
The light pierces through the darkness
The new world. You want it too
Oh baby yes I want it.
If you can't fly, then run
Today we will survive
If you can't run then walk
Today we will survive
If you can't walk, then crawl
Even if you have to crawl, gear up
Aim gun! Ready! Fire!
Keep in contact with The Thaiger by following our
Facebook page
.
Never miss out on future posts by
following The Thaiger
.
TAT announces update to compulsory Covid-19 insurance for foreign visitors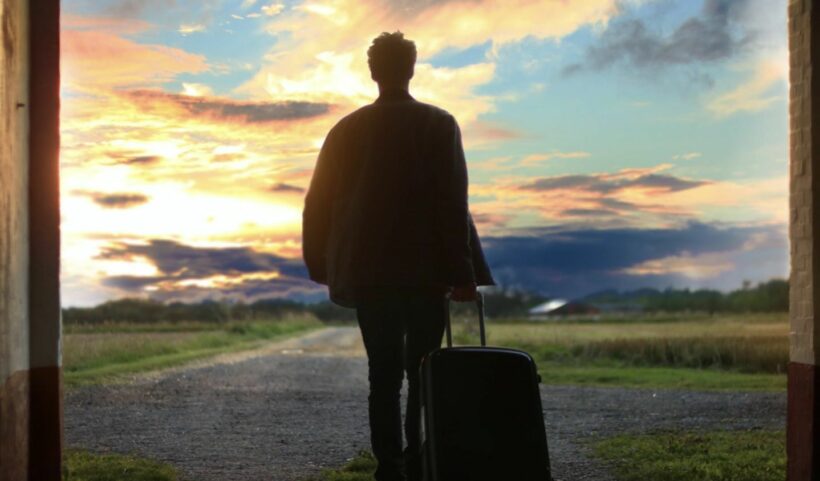 The Tourism Authority of Thailand has announced today an update about compulsory Covid-19 insurance. They say it's now "conveniently" available online in a one-stop-shop. Up to now the compulsory Covid-19 insurance, a pre-requisite before foreigners can come to Thailand, under any visa, was through selected insurance providers at their own websites. The Thailand Office of Insurance Commission has allowed the review of its policy, making it easier to find and purchase the compulsory insurance.
"Foreign travellers will enjoy the following advantages of purchasing an OIC-endorsed medical insurance policy, which is available online HERE."
The update provides additional clarity and ease for people looking to travel to Thailand at this time.
"The Tourism Authority of Thailand is pleased to share the latest announcement that foreign visitors will be able to purchase compulsory Covid-19 insurance policy online prior to visiting the Kingdom."
TAT Governor, Yuthasak Supasorn says the compulsory insurance is part of any package of documents that will need to be completed by foreigners entering Thailand at this time.
"A medical insurance policy with at least US$100,000 coverage or about 3.16 million baht for possible Covid-19 treatment is among the official documents required from foreign visitors planning to visit Thailand."
"TAT hopes the Covid-19 insurance protection program, under the regulation of the OIC, offers additional peace-of-mind for foreign visitors and hopefully makes it easier for inbound travellers before departing from their country of origin."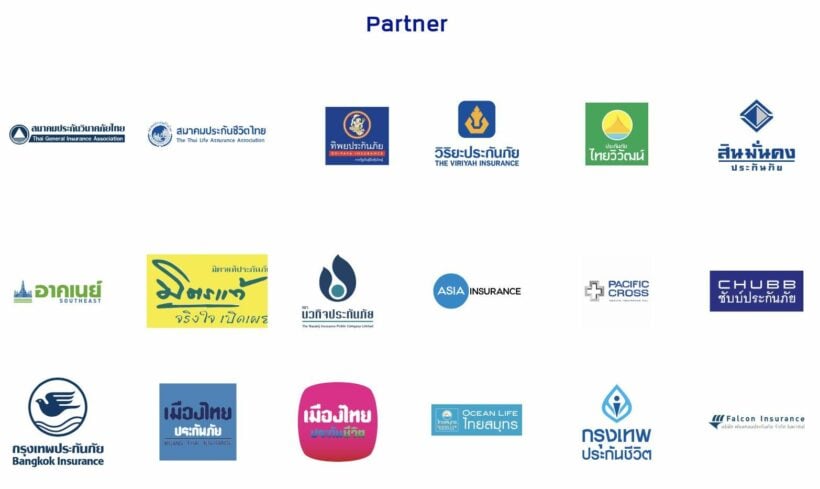 The Thai General Association and the Thai Life Assurance Association, plus 16 leading and non-life insurance companies in Thailand are partnering together with the oversight according to regulations from the OIC to offer the Covid-19 insurance protection program to foreign visitors.
The insurance policy has been approved by the Thai government and can be used in the Thai visa application process. Coverage begins immediately upon arrival in Thailand.
No need for advance payment or out-of-pocket expenses when admitted at private hospitals nationwide. Insurance coverage does not exceed US$100,000 or about 3.16 million Baht.
In the case of death from Covid-19 infection, the insurance company will provide a life insurance benefit of USD $100,000 or about 3.16 million Baht to the beneficiary.
The insurance premium cost is reasonable, the process is overseen by the OIC, and purchase can be done efficiently online.
Thailand's public health infrastructure and healthcare facilities, as well as healthcare professionals are recognised as some of the best in Asia for treating infectious diseases.
Here's an example of some of the costs for packages that vary from 30 days to 1 year. The premiums range from 1,600-4,800 Baht for 30 days of coverage; from 2,880-8,640 Baht for 60 days; from 3,840 – 12,160 Baht for 90 days; from 7,680 – 23,040 Baht for 120 days, and from 14,400 – 43,200 Baht for one year.
The Thaiger recommends that, before you make any other travel arrangements about a trip to Thailand, including the booking os flights or ASQ hotels, you should make general enquiries at the Thai Embassy or Consulate-General in your country.
SOURCE: TAT
Keep in contact with The Thaiger by following our
Facebook page
.
Never miss out on future posts by
following The Thaiger
.