Australian PM writes a second letter to Thai PM over al-Araibi case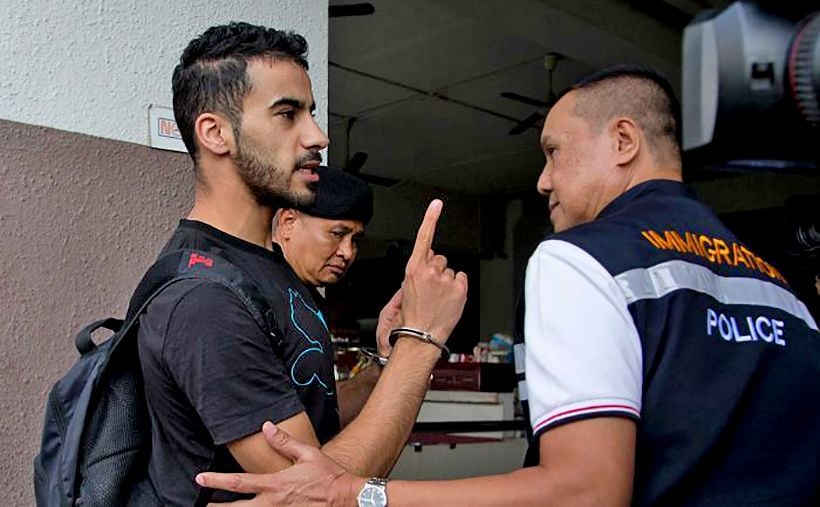 The Australian Government is pouring on the pressure with Bangkok to immediately release Hakeem al-Araibi, with the Australian PM writing a second letter to his Thai counterpart saying he was disturbed to see Hakeem al-Araibi in shackles at the Criminal Court on Monday.
"I've written to him again, because I was very disturbed at the appearance of Hakeem at the hearing the other day," Australian PM Scott Morrison said.
"He was shackled and I thought that was very upsetting and I know it would have upset many Australians. I'm respectfully reminding the Thai prime minister that Australians feel very strongly about this, very, very strongly."
In his first letter, Mr Morrison called for Thailand to send al-Araibi back to Australia. Al-Araibi has lived in Australia for about five years with refugee status and Australian residency after fleeing what he described as torture in his native nation.
The Australian PM's demands were made despite the fact that it was Australian Interpol that issued a "red notice" for al-Araibi a few days ahead of his departure for a honeymoon trip in Thailand. Bahrain, which wants the footballer to serve a jail term of 10 years on a criminal charge, learnt about his travel and requested that the Thai side arrest him.
It was reported that al-Araibi informed the Australian side about his trip and received a green light, so he left for Thailand only to be arrested at Suvarnabhumi Airport on November 27 last year.
The 25 year old says he fears being returned to Bahrain where he believes he could face imprisonment and torture.
The Thai Foreign Ministry issued a statement yesterday saying the Kingdom would not have become involved in the issue had it not received the red-notice alert from the Australian Interpol and the subsequent formal request by Bahrain for his arrest and extradition.
"Thailand does not gain anything from having him in custody, but has legal obligations and commitments to the international community," reads the statement.
"Thailand found itself in the middle of a conflict and it had no other legitimate option but to cooperate in line with the law."
It suggested that the two countries talk to each other to sort out the problem and come up with their own solution, instead of trying to find an indirect solution from Thailand, which has only become involved in this case by chance.
Separately, in what is described as a sports sanction, Football Federation Australia (FFA) has cancelled a training trip of its Under-23s to Thailand, to protest against its continued detention of al-Araibi.
Coach Graham Arnold said Australian national teams stood with al-Araibi, who faces detention in a Thai jail until at least August this year before discovering his fate.
Meanwhile, Australia Super Rugby club Melbourne Rebels on Tuesday faced stiff backlash on social media after announcing a sponsorship deal with Thai Airways. The club was accused of being "tone deaf" and "failing to read the room".
The Club later apologised "unreservedly" for any offence caused and said the club stood in full support of al-Araibi's cause and will use its new relationship to engage with the airline directly.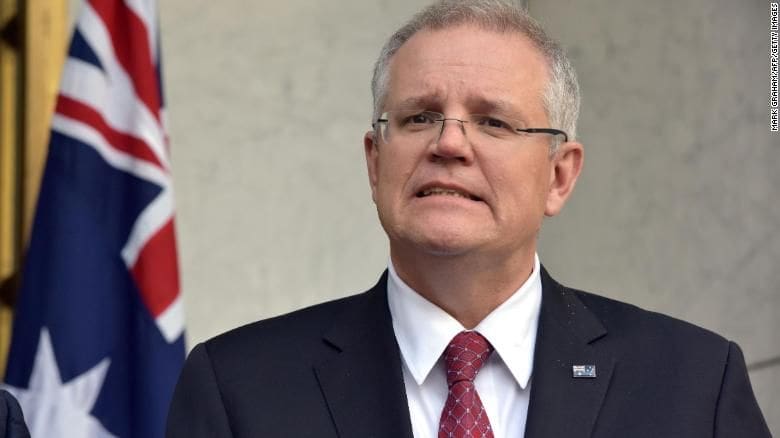 Australian Prime Minister Scott Morrison
SOURCE: The Nation


Read more headlines, reports & breaking news in Thailand. Or catch up on your Thailand news.
Pheu Thai wins the Lower House – Unofficial from the EC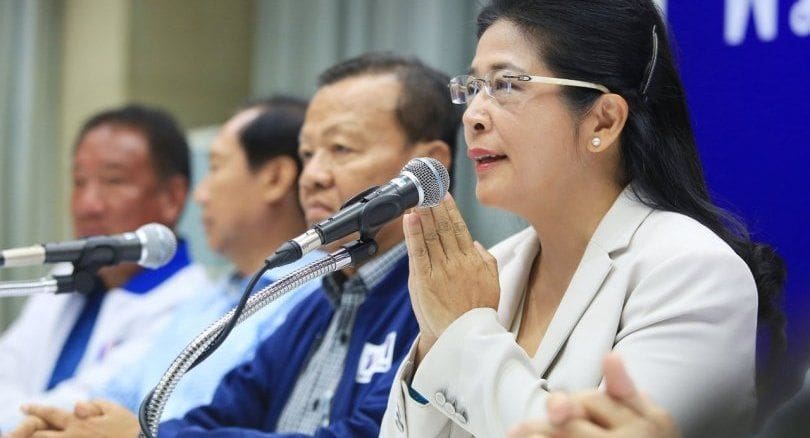 The Election Commission has just announced the official tally for constituency MPs, showing that Pheu Thai Party has won 138 of the 350 seats on offer.

Phalang Pracharat, meanwhile, came in second with 96 seats, trailed by Bhumjaithai with 39. The Democrats only won 33 seats, while Future Forward snared 30.

The rest of the seats were shared between Chartthaipattana (7), Prachachart (6) and Action Coalition for Thailand (1)
Police checking 50, mostly, minor violations post election day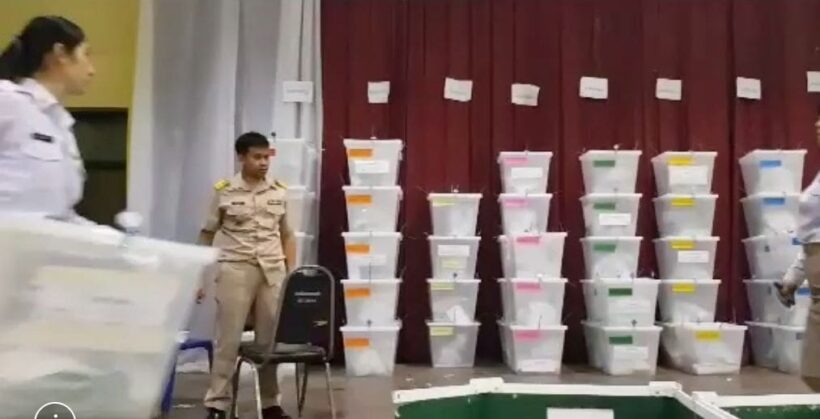 Police around Thailand are prosecuting 50 alleged violations of election laws and continue to monitor the post-poll situation for further signs of potential trouble.
The Royal Thai Police say they're on alert for 'ill-intentioned groups' fomenting post-election chaos, national police deputy spokesman Colonel Krissana Pattanacharoen said this morning.
The 50 cases under investigation include buying votes, deliberate destruction of ballots and the sale of alcohol while polling was underway.
Krissana says police were working closely with the Election Commission to ensure fast, transparent and fair investigations.
He said both the March 17 advance polling and yesterday's election proceeded without violence and national police chief Pol General Chakthip Chaijinda had thanked the rank and file for their good work in providing public order and security at polling stations, facilitating traffic flow, and serving in the transport and safeguarding of ballot boxes.
Intelligence officers were now monitoring the situation, he said.
SOURCE: The Nation
STUDY: Daily marijuana use increases risk of psychotic disorder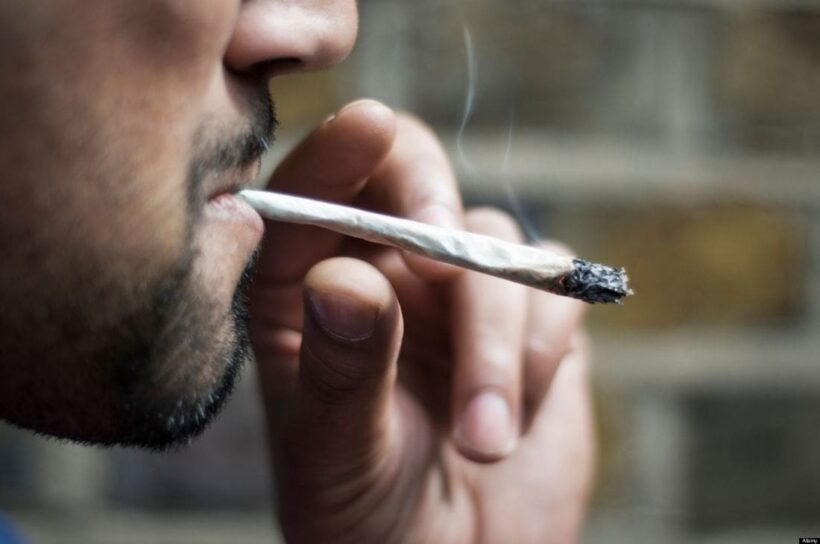 The legalisation of medical-use marijuana continues to sweep across the globe, recently in Thailand where the roll-out and enactment of practical uses of the new legislation are underway.
But this spread of a new legal credibility of the drug continues whilst possible health risks (or benefits) are not fully understood. Properly medically supervised or scientifically conducted studies continue to come out weekly with varied results about the benefits or dangers of long-term cannabis use.
According to new research published in 'Lancet Psychiatry', a weekly peer-reviewed general medical journal, people who use cannabis daily, as well as those who use high-potency weed, may be three times more likely to develop psychotic disorder than never-users.
The new evidence is consistent with previous experiments that suggest heavy use and high THC concentration cannabis – a 10% concentration of THC (the psychoactive substance within cannabis) or higher – can be harmful to mental health.
Dr. Marta Di Forti, lead author and a clinician scientist at the Institute of Psychiatry, Psychology & Neuroscience, King's College London said the 'Psychotic disorder' was precisely what was studied.
"We are talking about people who meet diagnostic criteria and come to the attention of mental health services to receive treatment for psychosis. So they have to have symptoms of psychosis across the spectrum – hallucination, delusions – that have lasted at least for a week."
Currently, medical cannabis is legal in most European countries, though recreational use is only legal in Netherlands, Czech Republic and Spain (in certain situations). Meanwhile many other countries continue to discuss legalisation.
Di Forti and her co-authors pf the paper looked at data from five countries in Europe… UK, the Netherlands, Spain, Italy and France. Brazil was also included in the sample where cannabis is illegal.
They found 901 patients with a first-time episode of psychosis over a five-year period and compared them to 1,237 matched non-patients.
Daily use of cannabis was more common among patients with psychosis compared to the controls, they found. About 30% of patients reported using cannabis daily compared to just 7% of non-patient controls. And use of high potency cannabis was also more common among patients than controls – 37% compared to 19%.
The study results do not provide enough information for her to say "use only this amount, only this often" to remain safe.
At this stage, the paper estimates one in five new cases of psychosis may be linked to daily cannabis use, and one in 10 cases linked to use of high potency cannabis.
You can read the full report in Lancet Psychiatry.