All cigarettes in Thailand sold in drab packaging starting September 12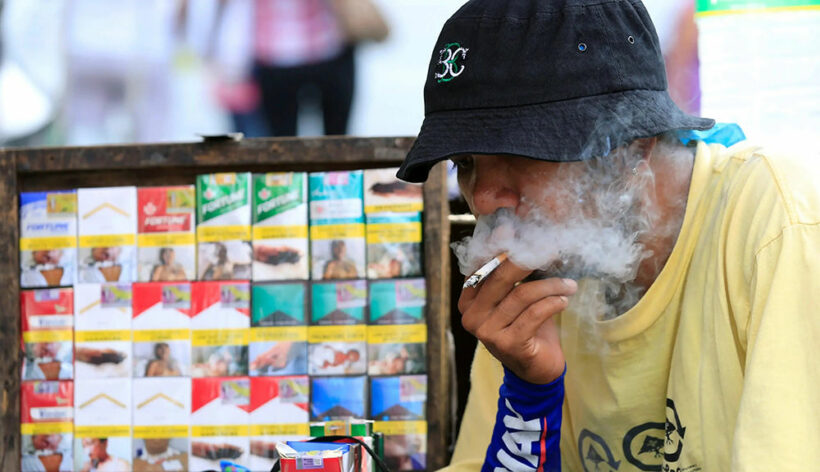 Noting that tobacco companies have started complying with Thailand's Standardised Packaging Regulation two weeks ahead of the required deadline, the Southeast Asia Tobacco Control Alliance is commending Thailand being the first country in the ASEAN Region and Asia to usher in standardised tobacco packaging.
Starting September 12, 2019 with a 90 day full phase-out of old cigarette stocks by December 12, 2019, all cigarettes in Thailand must be sold in drab brown-coloured packs with cigarette brand names printed in a standardised font type, size, colour, and location, without brand colours or logos.
The new standardised packaging complements Thailand's pictorial health warnings, which occupy the upper 85% of the front and back panels of packs, currently the largest in ASEAN.
"We congratulate the Thai government for this important public health milestone and urge the Ministry of Public Health to strictly monitor compliance and impose penalties on tobacco companies that do not abide by the new law," said Dr. Ulysses Dorotheo, Executive Director of SEATCA.
Standardised packaging reduces the attractiveness of tobacco products, eliminates tobacco packaging as a form of advertising, and increases the noticeability and effectiveness of pictorial health warnings. More importantly, this also reduces youth initiation to tobacco use by restricting the tobacco industry's ability to market to young people, encourages quitting among current tobacco users, and helps prevent ex-users from relapsing.
Thailand joins 15 other countries that already require standardised tobacco packaging, namely Australia, France, the United Kingdom, Norway, Ireland, Hungary, New Zealand, Turkey, Saudi Arabia, Singapore, Canada, Uruguay, Slovenia, Belgium, and Israel. At least 13 other countries are in varying stages of introducing standardized packaging laws.
Singapore will be the second ASEAN country to implement this important tobacco control measure. Its Tobacco Regulations 2019 require that all tobacco products (including cigarettes, cigarillos, cigars, beedies, ang hoon and other roll-your-own tobacco products) must fully comply with standardised packaging starting July 1,2020.
"Implementing this life-saving measure contained in the WHO Framework Convention on Tobacco Control, Singapore and Thailand have blazed a path that neighbouring ASEAN countries must follow," said Dorotheo.
Keep in contact with The Thaiger by following our Facebook page.
Never miss out on future posts by following The Thaiger.
1.5 million Thais approaching poverty line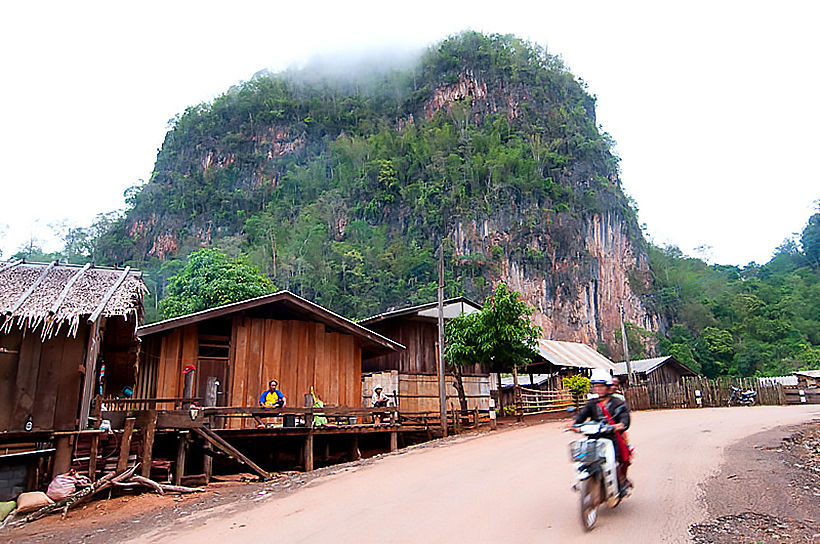 A new report by the World Bank has indicated that 1.5 million Thais are approaching the poverty line after Covid-19 ravaged the tourism-dependent economy. In 2020, the report says the poverty ratio in Thailand increased to 8.8%, compared with 2019's figure of 6.2%.
The report is troubling as the Thai economy already passed rock bottom in the 2nd quarter of 2020, with the the 2nd wave of Covid hitting just before the year end. Now, as many provinces have essentially went into lockdown from domestic and foreign tourism, workers are out of jobs, whereas before, domestic tourism was serving as a way to help businesses survive.
The government stimulated the economy by spending the equivalent of 13% of the gross domestic product, but the World Bank is predicting it may take 2 more years for Thailand to return its economic situation to its pre-Covid state. But the news is not all bad as the World Bank expects the Thai GDP to grow by 4% this year, instead of declining by 6.5% last year.
Such reasoning is due to the expectations of the Covid-19 vaccine being rolled out, and global economic growth. But if the Covid-19 situation becomes more severe, the expected economic growth would decline to 2.4%. Political instability in Thailand is another risk factor as months of protests have shaken views on Thailand's government, which has invoked the lese majeste defamation law on protesters who were criticising the Royal family. Human rights organisations have issued statements that condemned the government as it began charging minors with the law.
Today, Thailand reports 309 new cases of Covid-19, with 80 being locally transmitted. Most of the cases were due to active testing and 12 were from those already in quarantine. Thailand is expected to receive 50,000 doses of the Oxford AstraZeneca vaccinesby the first week of February. The shipment is part of the first lot of 26 million doses on the agreed purchase in October of last year.
SOURCE: TNA
Keep in contact with The Thaiger by following our Facebook page.
Never miss out on future posts by following The Thaiger.
CCSA Update: 309 new Covid-19 infections in Thailand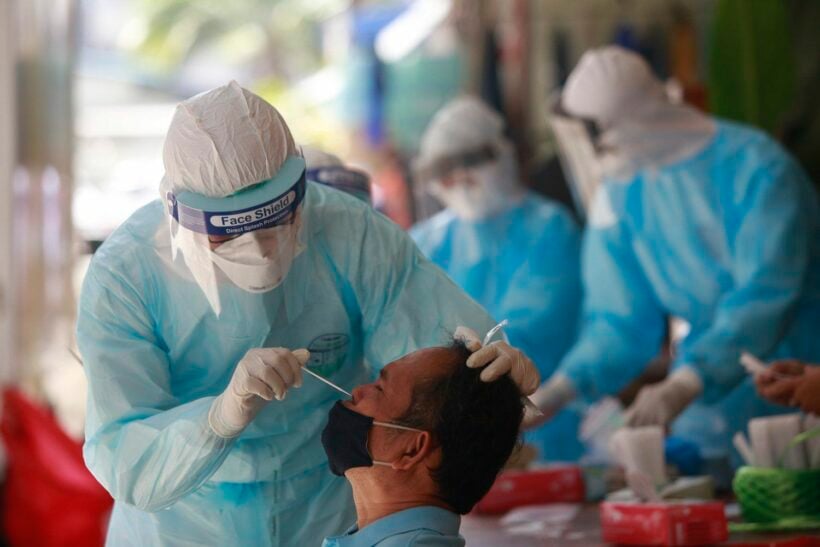 The CCSA's daily briefing today started with an update about a NBT news presenter who has attended the daily briefings at the CCSA studio and testing positive for Covid-19. The CCSA spokesman then announced that all people working in the CCSA studio, including himself, are defined as a "low risk" group for infections.
The CCSA spokesman says he, together with all those involved with any risk, will take a swab test this afternoon and will report the test results to the public later on. The infected NBT newscaster has been sent to the hospital already.
Today, 309 new Covid-19 cases were announced from the last 24 hours. The majority of the infections were detected from active case testing, accounting for 217 cases. Most of them were migrant workers. 80 were local transmission, while 12 cases were detected in state quarantine.
According to the CCSA spokesman, key measures to be rolled out next week will be the acceleration on proactive testing in Samut Sakhon and the outer western areas of Bangkok where the infection rate is still high. Numbers and reports from the active findings are expected to be complete by the end of next week will serve as key factors for a review of the current restrictions in place.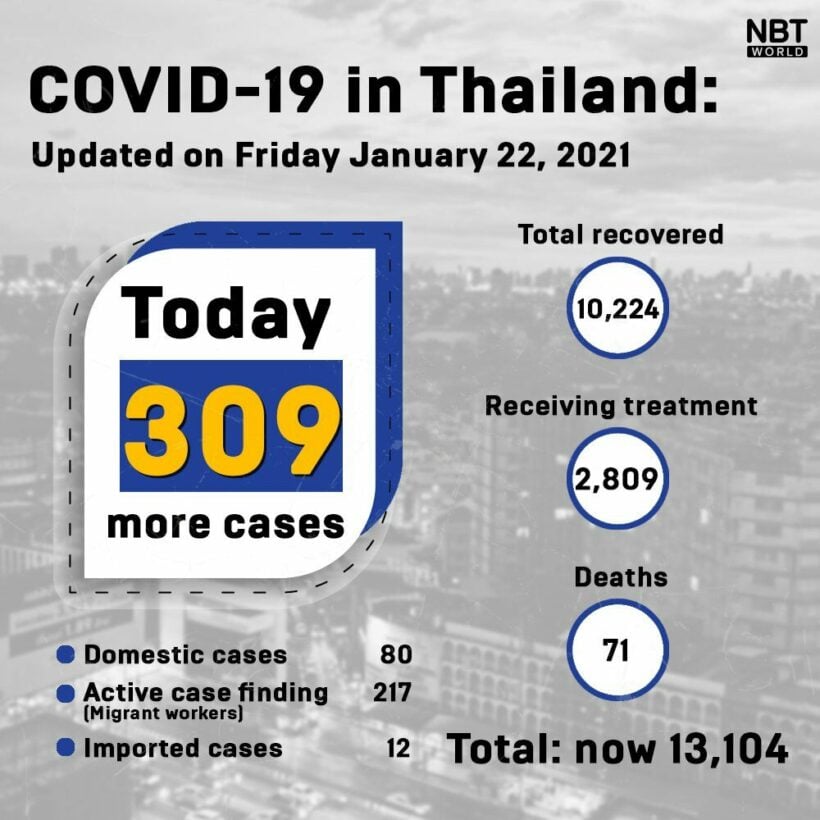 SOURCE: CCSA Daily Briefing
Keep in contact with The Thaiger by following our Facebook page.
Never miss out on future posts by following The Thaiger.
Thai tourism operators want to offer vaccination-inclusive packages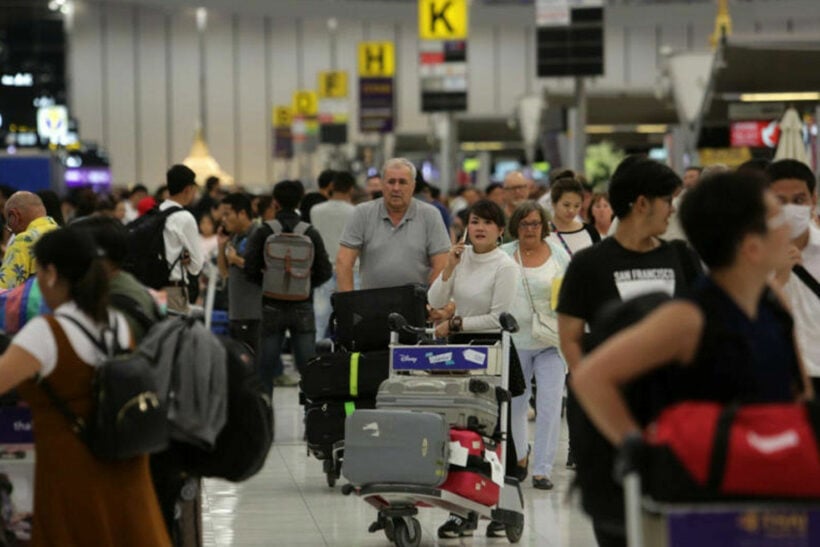 Vaccination seems to be the great new hope of most of Thailand's businesses battered by Covid-19, especially the tourism industry. Thai tour operators are now floating the idea of "vaccination tour packages" to attract inbound travellers after the first inoculations are distributed in February.
Sort of an STV with vaccination included.
The tourism plan is expected to potentially benefit those inbound tour operators, hotels and destinations that have been massively affected by Covid-19 restrictions.
The Tourism Council of Thailand president Chamnan Srisawat explains… "The one month tour packages are expected to cost 150,000 baht, including a 14 day quarantine in an alternative state quarantine or alternative local quarantine facility, and include a vaccination cost."
The idea is, of course, still in the early stages and needs more discussions because there are still uncertainties of travel rules with vaccine certificates. The 'idea' also, again, targets the high end of the travel market that even the current STV has been unable to attract.
Chotechuang Soorangura, the NS Travel and Tour associate MD, speaking to the Bangkok Post, said… "Thailand is not considered a Covid vaccine hub as the country cannot produce a mass supply attracting a large volume of tourists. Most people would rather get inoculated in their own country before going abroad as they want to avoid being exposed to the virus while travelling."
He also suggests that the country should instead promote itself as a "wellness destination and medical tourism hub" (a suggestion that has been made many, many times before).
SOURCE: Bangkok Post
Keep in contact with The Thaiger by following our Facebook page.
Never miss out on future posts by following The Thaiger.