2,800 small Thai schools facing consolidation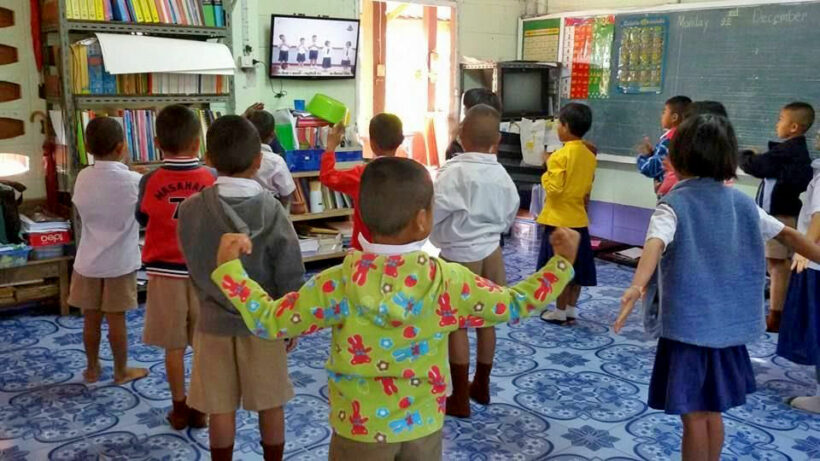 2,800 small Thai schools with fewer than 40 students will be merged – this from the chairman of the Basic Education Commission.
Associate Professor Dr Ekkachai Kisukphan says not all 18,000 small schools under the Office of Basic Education Commission that are located near one another would be merged. But the OBEC wanted to merge small schools each with fewer than 40 students and close to each other.
Ekkachai said the goal of the merger was to provide newly merged schools with teachers for all classrooms as well as sufficient teaching materials and adequate buildings.
He said the merger would improve the quality of education and the OBEC would consider the merger case by case instead of using the same criteria nationwide. For example, schools on islands and on mountaintops would be exempt. Ekkachai said the merger will be carried out gradually starting from this year.
To address worries that students might find it hard to travel to school after the merger, the OBEC would cooperate with the local administrations to provide subsidies for travel costs.
"New schools formed under after merger would not be too far and travel time must not be longer than half an hour."
He said the OBEC would also consider measures to compensate school directors who would lose their jobs and have been opposed to the merger.
The OBEC has surveyed and found that there are 14,796 schools nationwide with fewer than 120 students and 2,845 schools with fewer than 40. There are also 123 other schools in remote areas, including on mountaintops and small islands.
SOURCE: The Nation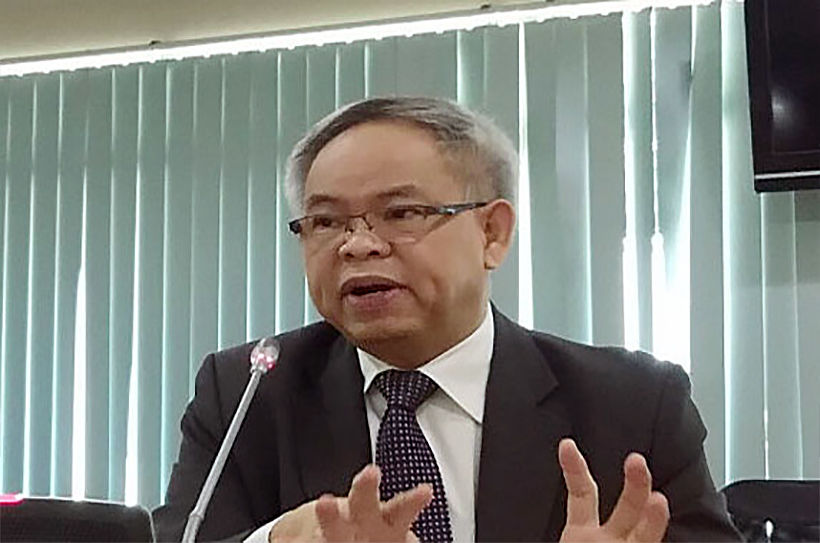 Associate Professor Dr Ekkachai Kisukphan – The Nation
Keep in contact with The Thaiger by following our
Facebook page
.
Noodle shop 'taking the piss' with special ingredient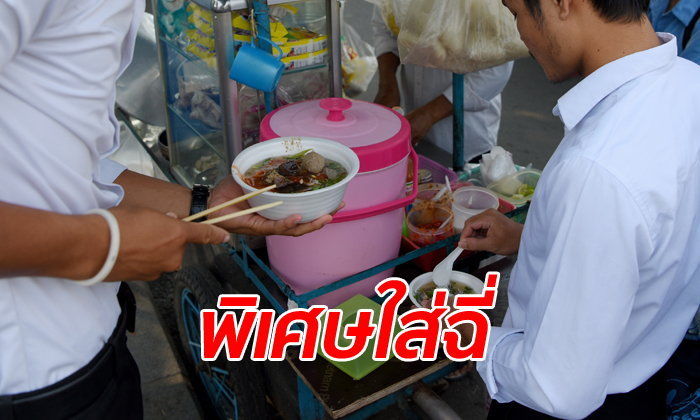 PHOTOS: sanook.com
Thai Facebook page 'Return.v12' has posted a storey about people who believe in the "power of urine" and that it can heal body pain and diseases. The noodle shop owner admitted that he has been using his own urine as a "secret ingredient" and that he has a lot of customers because of it.
He claims that his customers tell him that his noodles makes their muscle pain go away but admits he hasn't told them about the additional surprise ingredient.
Ever since he added the secret ingredient to the noodles his sales have improved. He also attached a picture of his noodles.
Another member of the Facebook group asked the question…
"Hello, urine can be used in food right? I own a restaurant in the middle of a city, if I add my urine to the dishes would it make my food more delicious and would my customers gain better health? I'll add more for those who come from this group."
We don't know where the noodle shop is.
"My family owns a noodle shop. Many people in the area come to my shop. Many of them are workers coming in for lunch. My customers often told me that they had back pain and muscle pain. I didn't know how to help them, I wanted to tell them the truth but I didn't want to seem weird about it."
"So I took the issue into my own hands and started adding my own urine into the soup pot. Customers started loving my noodles, they tell me how their pain has gone away since they started eating my noodles. Some even asked if I had a secret ingredient haha."
No photos were available of the cook adding the secret ingredient.
SOURCE: sanook.com | ThaiResidents.com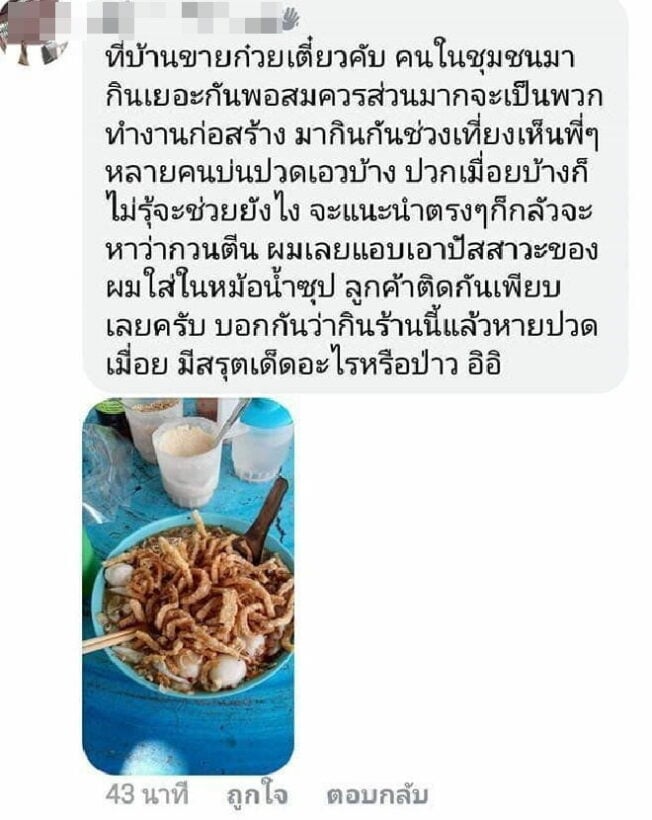 Keep in contact with The Thaiger by following our
Facebook page
.
Singapore aims for paper-less border arrival by 2021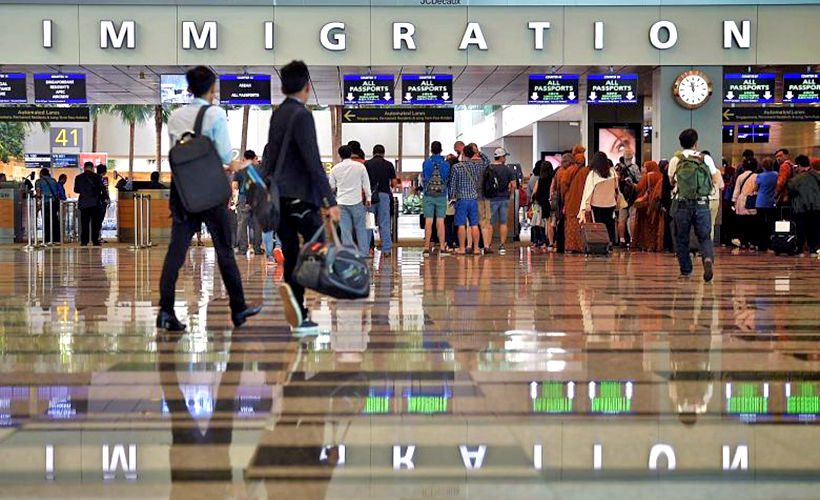 Singapore is extending its SG Arrival Card trial that will allow visitors to submit an electronic arrival card in advance to speed up processing at border checkpoints
The Immigration & Checkpoints Authority has announced the beta trial of the SG Arrival Card project last week. The trial has been ongoing since last year and will phase out the paper arrivals card for a more efficient e-arrival process. The plan is to phase out the paper arrival system by 2021 by eventually extending the electronic arrival card system to all travellers.
The announcement says foreign visitors travelling with "selected transport operators" can now submit the electronic arrival card up to 14 days ahead of their arrival in Singapore. Singapore's Today news service identified the selected transport operators that are participating in the beta trial version.
Airlines
AirAsia, Jetstar Asia, Cathay Pacific and Singapore Airlines
Bus
Transtar Travel
Ferries
BatamFast Ferries, Bintan Resort Ferries, Horizon Fast Ferry and Majestic Fast Ferry
This means that they will only need to produce their passports for immigration clearance upon arrival, as ICA's immigration system will already have the electronic arrival cards, which they submitted in advance.
The SG Arrival Card e-Service and Mobile Application is available as an e-Service at the ICA's website HERE.
It can also be downloaded as a free mobile application from Apple App Store and Google Play.
Users of the mobile application will have the option of scanning their passport biodata pages and enjoy the convenience of not needing to key in the information manually. The mobile application will also save previously submitted information for use on subsequent trips to Singapore.
SOURCE: ICA and Today
Keep in contact with The Thaiger by following our
Facebook page
.
Smoking at home in Thailand has been banned from today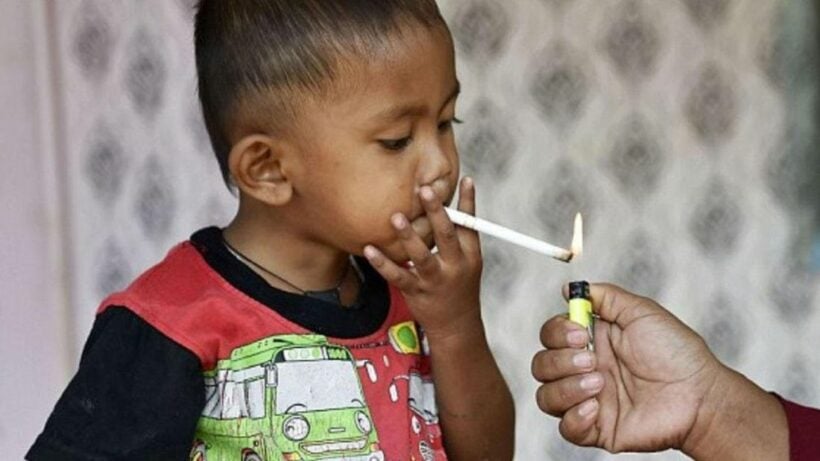 The ban on smoking at home in Thailand comes into effect today. From today people can be prosecuted for "domestic abuse" by lighting up a cigarette inside a home.
People can call Family and Protection centres on 1300 to report a smoker.
According to the new law, women and children are often the recipients of second hand smoke and the new legislation and fines is designed to assist in protecting them from the harmful effects of cigarette smoke.
Speaking to Manager Online, Dr Ronachai Khongsakon from a tobacco research group, says that women were particularly vulnerable with 81% suffering second hand smoke in their homes. He claims that 430,000 people die worldwide annually from second hand smoke, and that two out of three of the victims are women.
The 'Report a Smoker' hotline is 1300. Cases may then be referred to juvenile and other courts. The government says the move is the latest measure to stop people smoking in Thailand in public places, and now in their homes in the presence of other people.
Smoking has already been banned at airports, including the internal 'smoking rooms', now replaced with rooms outside terminals for smokers. Smoking on many Thai beaches was banned back in February 2018.
There is an estimated 10 million smokers in Thailand resulting in 72,000 deaths annually.
SOURCE: Manager Online
Keep in contact with The Thaiger by following our
Facebook page
.