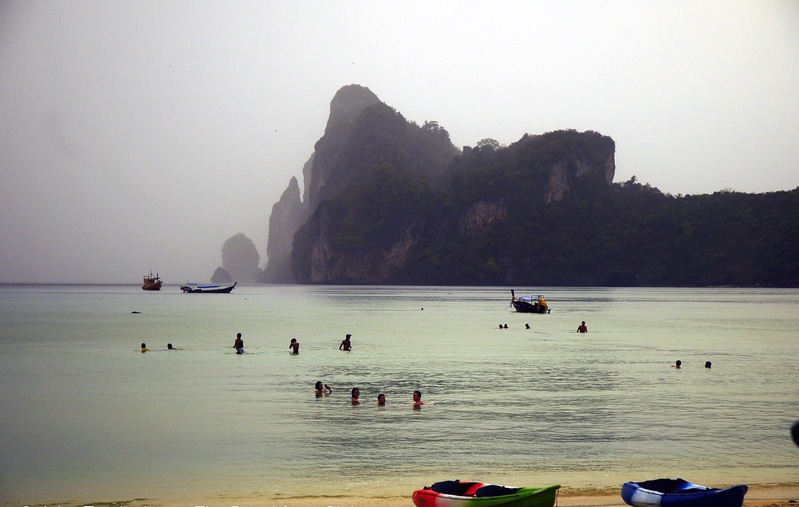 The Thai Meteorological Department is warning people in all regions, including Bangkok, against summer thunderstorms during the period April 24-27.
The TMD has issued warnings saying that in the period April 24-27, a high pressure system from China will extend to cover upper Thailand and meet with hot weather conditions over Thailand, causing summer thunderstorms.
Outbreaks of thunderstorm, thunderbolts and lightning with gusty winds and hail is forecast for the the Northeast on April 24-25, followed by the North, the Central, the East, the South including Bangkok and its vicinity on April 25-27.
In Phuket, Monday-Wednesday this week are predicting a 50% chance of rain whilst on Thursday that will rise to 80%.
The Disaster Prevention and Mitigation Department director-general Chayapol Thitisak said disaster prevention officials had been placed on full alert and ready to move in to assist the people affected by the severe weather during the period.


Thaiger Radio News – Tuesday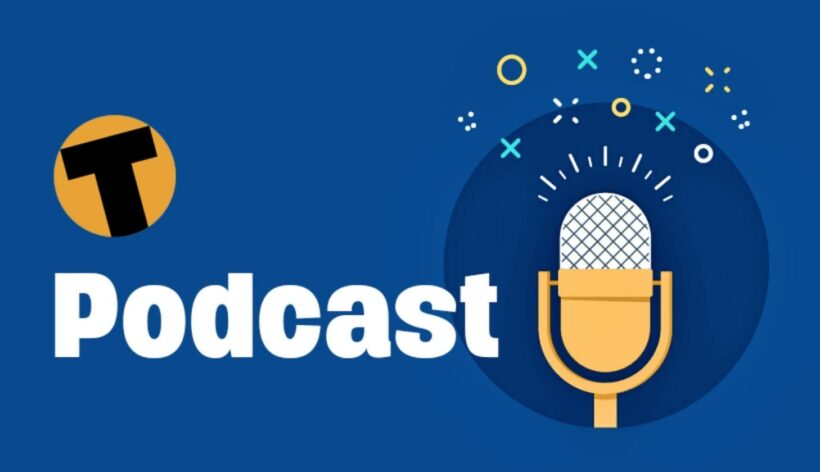 Muay Thai for five year olds – Sport or child abuse?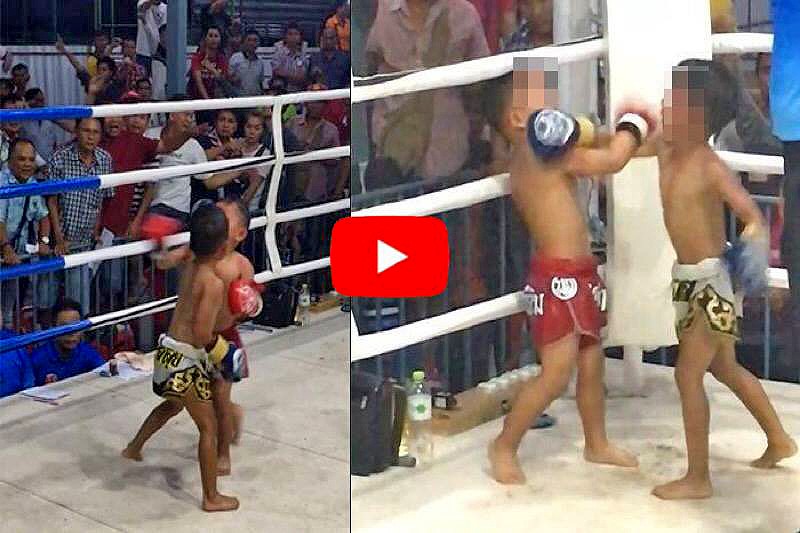 Video of two five year olds fighting in a boxing ring has sparked a lot of reaction. The young kids in the 17 kilo division (yes, there's such a thing) are shown punching each other's heads, with the occasional kick, as a crowd of baying adults urge them on.
Sanook reports that as one boy is repeatedly forced into a corner the referee makes no attempt to seriously intervene. He merely lets the boys continue flailing at each other in the center of the ring.
Neither child is wearing any head protection.
The video – posted by "Yuthaphoom Khunseuk Tragoonyang" – goes on for a full two minutes. You can watch the video HERE.
Sanook say opinion fell into two camps – one group were praising this as an expression of Thai culture though the national sport of Muay Thai, the other condemning it as nothing more than child abuse for the pleasure of adults that violated the rights of children.
Sanook said that doctors at Mahidol University have stated that 100,000 children under the age of 15 are competing in Muay Thai prize fights in Thailand. They point out that children of this age should not be fighting due to potential damage to the brain.
The Thaiger story about the Mahidol University report HERE.
Sanook said that moves are currently being made to seek a change in the law that allows such "sport".
SOURCE: Sanook
Thaiger Radio News – Monday