Big increases in BKK airport arrivals for 2018 Songkran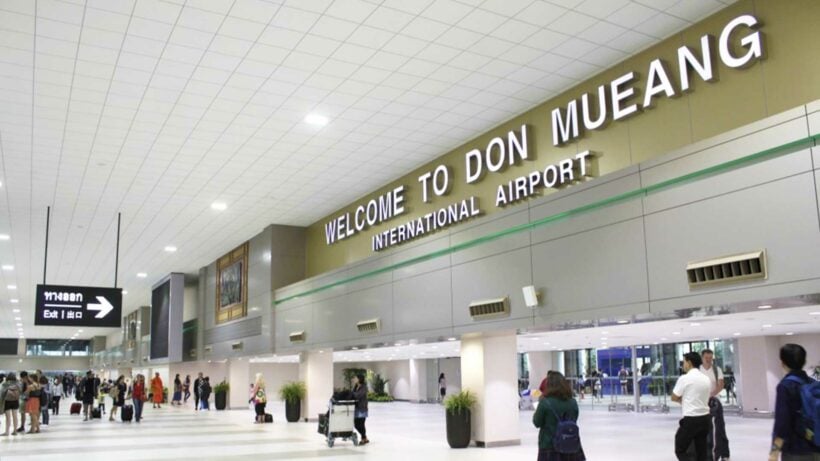 Nearly 7 percent additional passengers flew into Suvarnabhumi Airport and 12 percent into Don Mueang this year to celebrate the Songkran festival, compared to last year's passenger traffic.
The Immigration Bureau deputy spokesman Pol Colonel Choengron Rimpadee says that 683,260 passengers arrived at Suvarnabhumi Airport from April 12 and 16.
"The number marks a 6.96 per cent increase from Songkran 2017. Of these air passengers, 192,489 were Thais," he said.
Choengron said 234,600 passengers arrived at Don Mueang Airport during the five-day Songkran period. Of them, 79,383 were Thais.
"The number of passengers at Don Mueang Airport saw a 12 per cent rise".
Choengron said that Don Mueang Airport, located in Bangkok's Don Muang district north of the city, mostly handles low-cost airliners and chartered flights. These flight services have gained much popularity in recent years.
According to Choengron, despite the huge number of air passengers, immigration officials were able to work well during the Songkran period judging by the fact that there had been no complaints about their work or services.
During the Songkran period, immigration officials rejected entry to about 30 air passengers. Officials also arrested seven passengers. Two of them were detained on charges of carrying fake passports. Five others were nabbed because they were on the wanted list.

Thaiger Radio News – Tuesday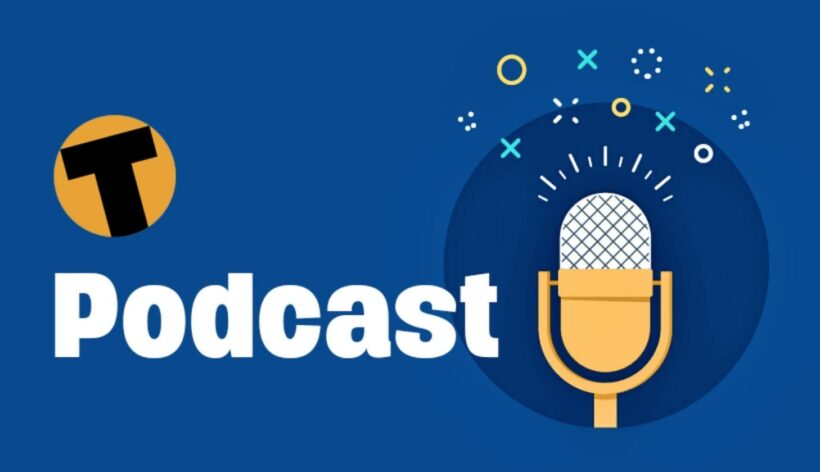 Muay Thai for five year olds – Sport or child abuse?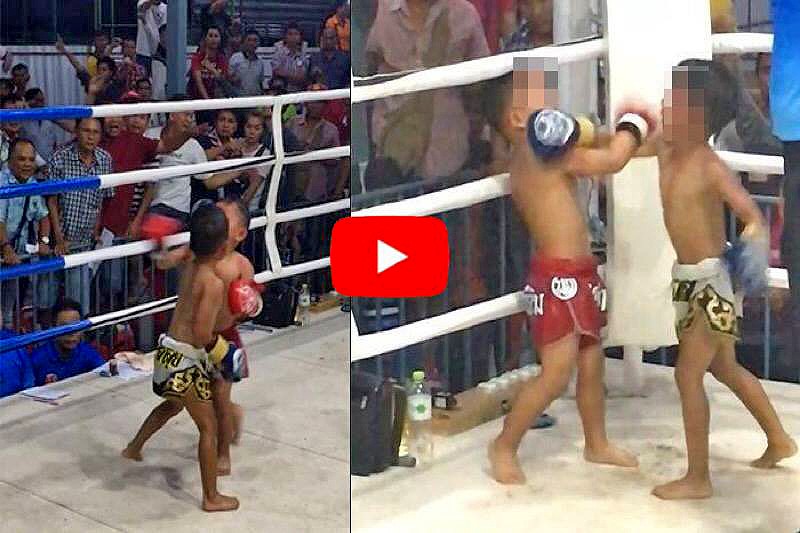 Video of two five year olds fighting in a boxing ring has sparked a lot of reaction. The young kids in the 17 kilo division (yes, there's such a thing) are shown punching each other's heads, with the occasional kick, as a crowd of baying adults urge them on.
Sanook reports that as one boy is repeatedly forced into a corner the referee makes no attempt to seriously intervene. He merely lets the boys continue flailing at each other in the center of the ring.
Neither child is wearing any head protection.
The video – posted by "Yuthaphoom Khunseuk Tragoonyang" – goes on for a full two minutes. You can watch the video HERE.
Sanook say opinion fell into two camps – one group were praising this as an expression of Thai culture though the national sport of Muay Thai, the other condemning it as nothing more than child abuse for the pleasure of adults that violated the rights of children.
Sanook said that doctors at Mahidol University have stated that 100,000 children under the age of 15 are competing in Muay Thai prize fights in Thailand. They point out that children of this age should not be fighting due to potential damage to the brain.
The Thaiger story about the Mahidol University report HERE.
Sanook said that moves are currently being made to seek a change in the law that allows such "sport".
SOURCE: Sanook
Thaiger Radio News – Monday