Japanese tourist killed by boat propellor in Koh Similan

Just days after the Phuket Governor reported a clean sheet for marine boat accidents during the Seven Dangerous Days reporting period, a Japanese tourist has died during a trip to Koh Similan.
37 year old Yoshida Saori from Japan was scuba diving alone near Koh Tachai yesterday (January 4). She jumped from the boat when a big wave pushed her under the boat. Her head hit the propellor resulting in deep wounds and damage which proved to be fatal.
She was being rushed to Takuapa Hospital by a speed boat from the Similan Islands National Park but died during the journey back to shore. Her body is now being kept the hospital pending a full autopsy and contact with the woman's relatives.


Read more headlines, reports & breaking news in Phuket. Or catch up on your Thailand news.

Suspect arrested over grenade attacks during Bangkok protests in 2014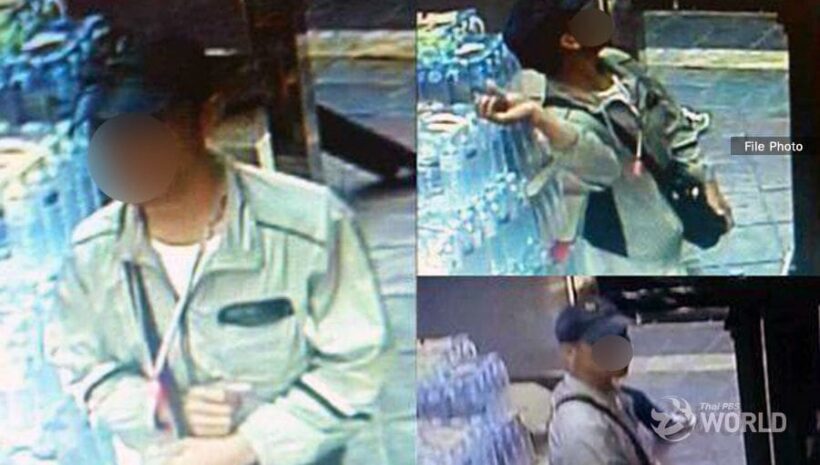 PHOTO MONTAGE: Thai PBS
Back in early 2014 the street protests were in full swing on selected streets in the capital. In the midst of the sometimes violent protests a hand-grenade attack.
Now, four and a half year's later, a man suspected of throwing the hand-grenades into the anti-Yingluck government protests at the Victory Monument and on Banthadthong road has been arrested this week by police and the military at a Thai-Cambodian border crossing.
The suspected bomber has been identified as 47 year old Krisda Chaikae, a resident of the western province of Kanchanaburi. Hi arrest was the result of joint cooperation between Thai and Cambodian police.
Police say a Thai police team went to Phnom Penh to see Lt-Gen Sam Vanvera, the assistant police chief of Cambodia, to seek his cooperation to track down Krisda after it was confirmed that he was hiding in Cambodia after the two grenade attacks in January 2014.
Read our report about the grenade attacks HERE.
Police claim the suspect wasn't able to withstand the pressure of the manhunt launched by the Cambodian police and decided to slip back to Thailand. He was subsequently arrested at a border crossing in Sa Kaeo.
Krisda reportedly confessed to the police during the interrogation that he was responsible for two grenade attacks, one at the Victory Monument and the second at a procession of protesters led by Suthep Thuagsuban, the PDRC leader, as it was moving on the Banthadthong road near the National Stadium in January 2014.
The suspect also claimed he was afraid that he would be "silenced" by others as there was a 700,000 baht bounty on him.
A hand-grenade was lobbed into a crowd of protesters in broad daylight at the Victory Monument on January 19, injuring 29 protesters, including a reporter.
A CCTV camera at a coffee shop near the site of the explosion captured the image of the unidentified bomb thrower, wearing a black baseball cap and carrying a black shoulder bag. On the following day, the Criminal Court issued a warrant for the unidentified man's arrest.
Similar type of hand-grenade were also used in the attack in the Banthadthong incident in which one protester was killed and 38 others injured.
SOURCE: Thai PBS
Toxic free school lunches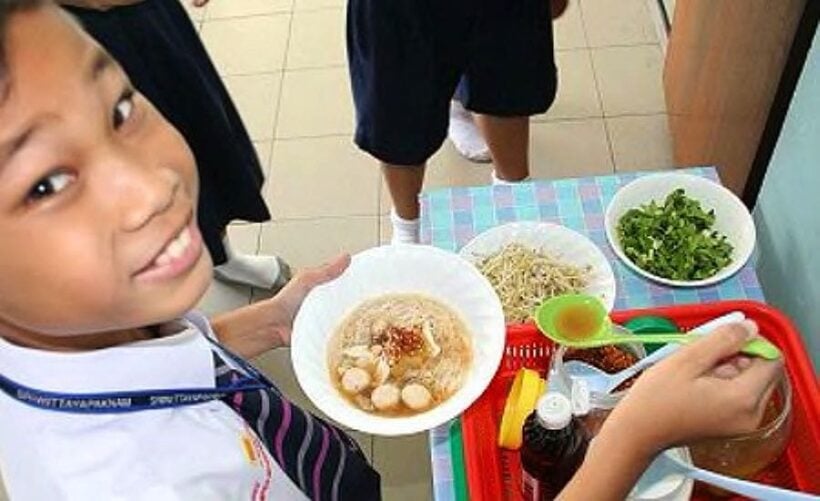 "Meat balls and sausages used in student lunches were also found to be contaminated with borax and formalin."
A major study has been released researching contaminants in vegetables used in the state-sponsored school lunch program. You'd hope that the lunches were fresh and nutritious, right?
Instead, they were dangerous.
Vegetables and fruits found in lunches for students under the government's free lunch program are almost 100 percent contaminated with pesticides and 99 percent of the urine samples from students and teachers in four provinces were tested with organophosphate, a deadly toxic pesticide that can attack the nervous system.
The alarming findings were the result of a research jointly conducted by Thai Education Foundation, Thai Health Promotion Foundation, Field Alliance of Chiangmai University and Greenpeace Thailand between July 2017-October 2018 on student lunches in 55 schools in Chiang Mai, Pathum Thani, Sakon Nakhon and Phang-nga provinces.
Vegetables, widely used in student lunches which were tested, include carrot, cabbage, Chinese cabbage, kale, long bean and tomato.  However, only two types of chemicals were tested – organophosphate and pyrethrum because organophosphate are widely used in insecticides for fruits and vegetables.
Thai PBS reports the the Thai Education Foundation secretary-general Marut Jatikate said that the most alarming findings appear to be the organophosphate residue found in 99 percent of the 436 urine samples from students and teachers in the four provinces.
Organophosphate poisoning symptoms include increased saliva and tear production, diarrhea, vomiting, small pupils, sweating, muscle tremors and confusion.
He said that the tests this time focused on two chemicals – organophosphate and pyrethrum – but they should have covered more toxic chemicals.
Nevertheless, he said findings from this research would be sent to the schools and parents of students in order that they would change the menu of student lunches but switching from mass-produced vegetables and fruits to organic vegetables and fruits which should be safer.
Besides the unsafe fruits and vegetables, Mr Marut said meat, meat balls and sausages used in student lunches were also found to be contaminated with borax and formalin.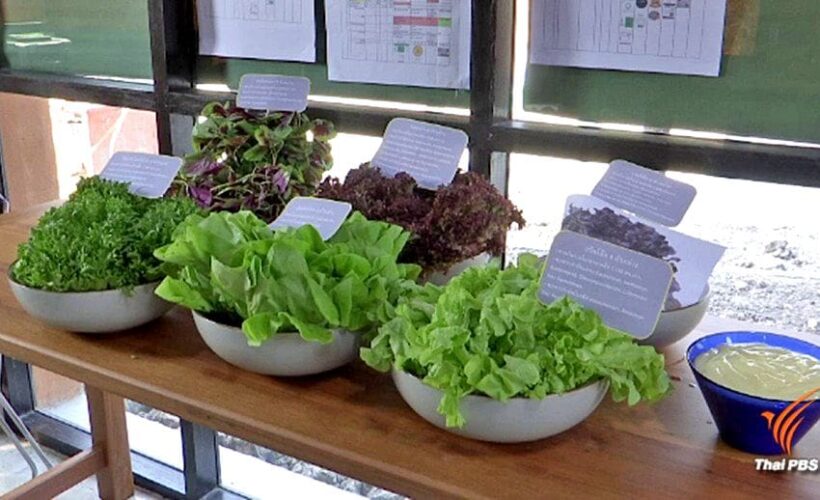 ORIGINAL STORY: Thai PBS
Phichit collision kills three, injures four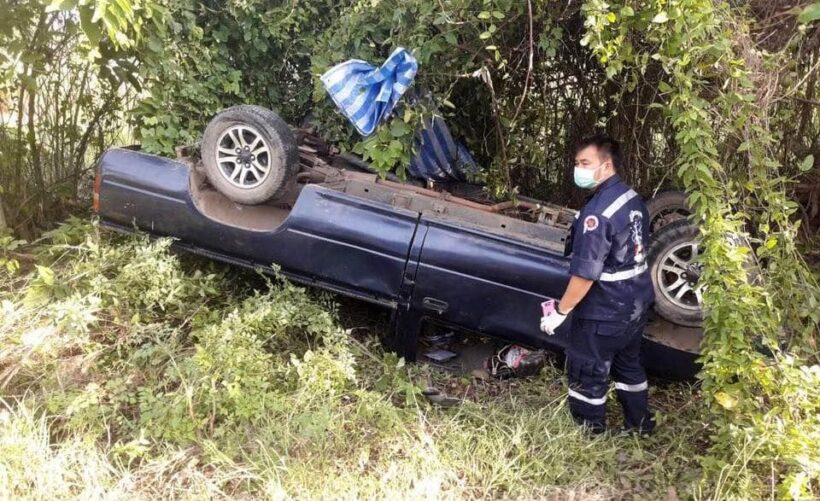 A pick-up has flipped, throwing workers off the back tray, killing them when they crashed into another pick-up in Phichit this morning, in central Thailand.
Three people were killed and four others injured when the pick-up smashed into another pick-up truck transporting construction workers.
The accident happened at 8.30am on highway No 115 linking Sam Ngam and Muang district in Phichit.
Both pickups flipped and crashed off the road after impact in Ban Klong None village in Tambon Khachane of Muang district.
The three dead workers were identified as 17 year old Pakorn Saisiri, 50 year old Boonluan Sarasingam and 49 year old Sompop Jirapong. The three were thrown from the back of the pick-up. Police say a woman, a man and two children from the same pick-up were also injured.
The pickup, driven by 32 year old Noppadol Pho, was transporting construction workers and their families from Muang district to a construction site in Phichit's Pho Thap Chang district when the accident happened.
Police said Noppadol's pickup was hit by another pickup driven by 23 year old Supipat Pe-ihn from Samut Prakan's Phra Pradaeng district, who, police allege, dozed off behind the wheel.
Supipat has been arrested and charged with reckless driving causing deaths and injuries.
SOURCE: The Nation Weekend