Japanese tourist killed by boat propellor in Koh Similan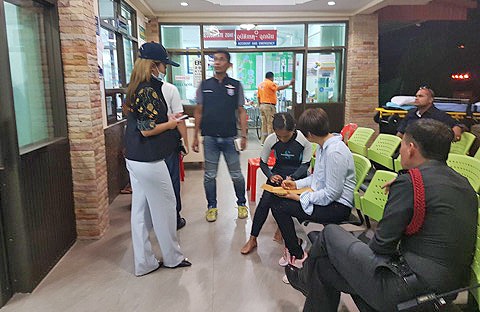 Just days after the Phuket Governor reported a clean sheet for marine boat accidents during the Seven Dangerous Days reporting period, a Japanese tourist has died during a trip to Koh Similan.
37 year old Yoshida Saori from Japan was scuba diving alone near Koh Tachai yesterday (January 4). She jumped from the boat when a big wave pushed her under the boat. Her head hit the propellor resulting in deep wounds and damage which proved to be fatal.
She was being rushed to Takuapa Hospital by a speed boat from the Similan Islands National Park but died during the journey back to shore. Her body is now being kept the hospital pending a full autopsy and contact with the woman's relatives.
Keep in contact with The Thaiger by following our
Facebook page
.
Top 10 ways to cope with Thailand's humidity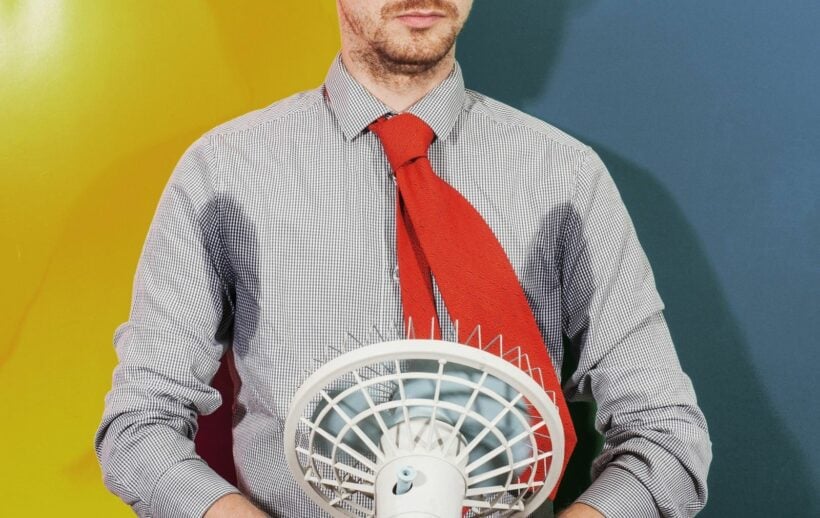 It's humid most of the year in Thailand. In the southern provinces during the 'wet season', it's hot and humid all the time (May – November). You will sweat, a lot. Or in the case of ladies, you will perspire… or 'glow'. Plenty of showers and common sense are your best advice. And drinking lots of water. You WILL get used to it after a month or so and probably never worry about it again. In the meantime, here's the Top 10 ways to do something about it…
1. Drink plenty of water
Drink lots of (bottled) water. Don't drink out of the taps, even in the fanciest of hotels. Drinking lots of water will keep you hydrated and help you avoid headache, nausea and dizziness. If you come from a cooler climate you will find yourself needing to drink at least twice as much as you did before.
Don't be a hero, drink plenty of water. It's very cheap at convenience stores or many hotels provide some drinking water for free each day.

2. You need more salt than usual
…but most Thai food has plenty of salt already. When sweating you lose a lot of salt in the form of sweat. Just eating a few Thai meals each day will provide you with all the salt you need. But the evils of adding extra salt aren't quite as evil when living in Thailand. Drinks like Gatorade (there are other brands), will keep your salt and electrolyte levels up.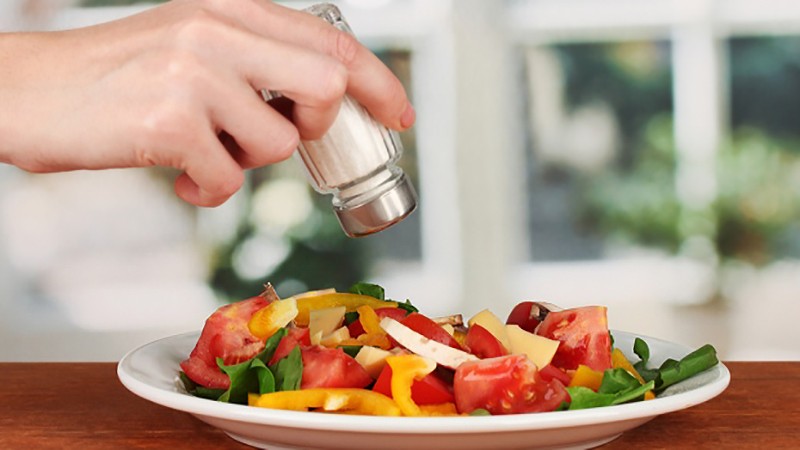 3. Wear loose fitting clothing made from natural fibres
Most of the time you're only going to be wearing a single layer. Go for light colours and natural fabrics like cotton and linen. You will almost never wear a jacket or need a tie. Ladies, think 'hot summer days'. Here's your excuse to wear one of those outrageous tropical print shirts. But don't feel too inclined to get your gear off – the Thai's don't appreciate TOO much skin – respect the local customs regarding skimpy clothing. Speaking of your clothes, beware closing the wardrobe door in the wet season. Without air circulation, after even less than a week, you'll open to wardrobe doors to a sea of black mould. Just leave them open.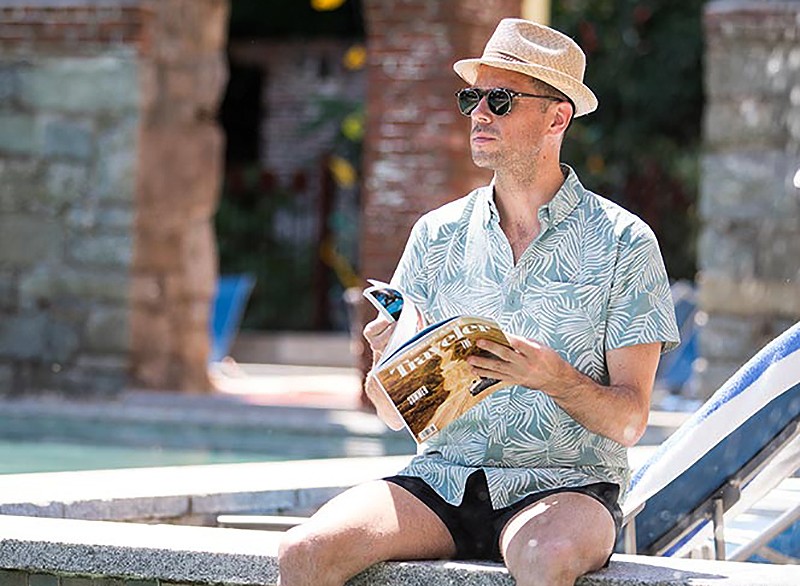 4. Exercise first thing in the morning or last thing at night
Don't exercise in the middle of the day unless you're insane. The heat of the day is best spent shopping, inside an air-conditioned office or as a siesta time. Go for a swim, take a nap. If you do need to be outside refer Item 3! All the running events (getting increasingly popular around Thailand) are held around 4 or 5 am. Get the idea? Take a bottle of water with you and drink more than you might usually drink during your exercise.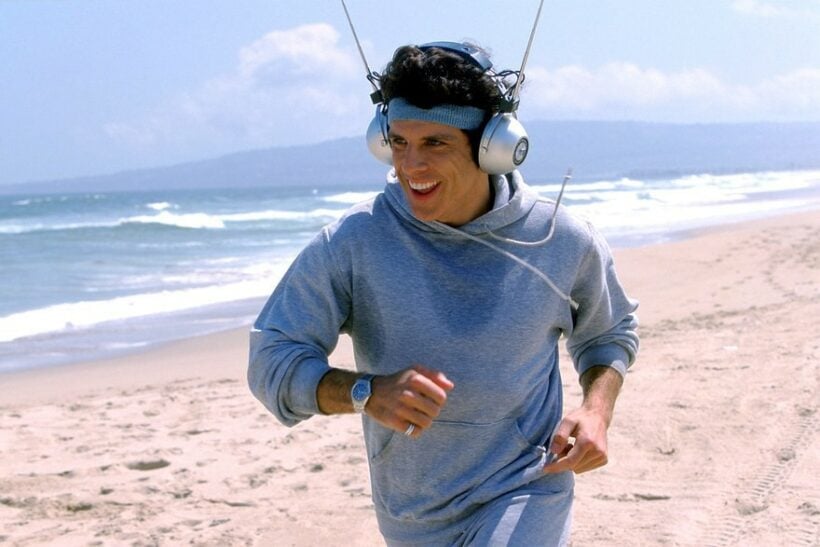 5. Wear a hat
Hats can be fashionable but in Thailand they're also very functional. A hat will stop sweat dripping down your face and prevents the sun hitting you directly on your head, face or eyes. Sunglasses are also very important to protect your eyes from damaging UV. They also tell your brain that it's not quite as bright as it actually is. Shade, generally, is worth pursuing as standing out in the sun, at any time, can really drain your energy and dehydrate you faster. Although the sun light isn't particularly intense, it is hot, hot, hot when added to the humidity level.

6. Take your time – sabai, sabai
There's no need to rush – adjust to a slower pace. Do what the locals do. Thais rarely rush around and tend to manage their pace to the levels of the heat and humidity. Rushing around will just heat up your body temperature and expose your body to heat-stress. Sabai, sabai (relax!)

7. Avoid air-conditioning, if you can
OK, it's hot, we get it, but AC will likely cause your body even more stress if you spend all day in an air-conditioned room. Seek out cool places, sure, but try a fan, sitting in a cool breeze or under a tree. AC will really dry your air passages and your skin. For sleeping turn on the AC for an hour before you go to bed then use the ceiling fan (or a floor fan) for the rest of the night. Very few locals, even expats, will use AC for sleeping.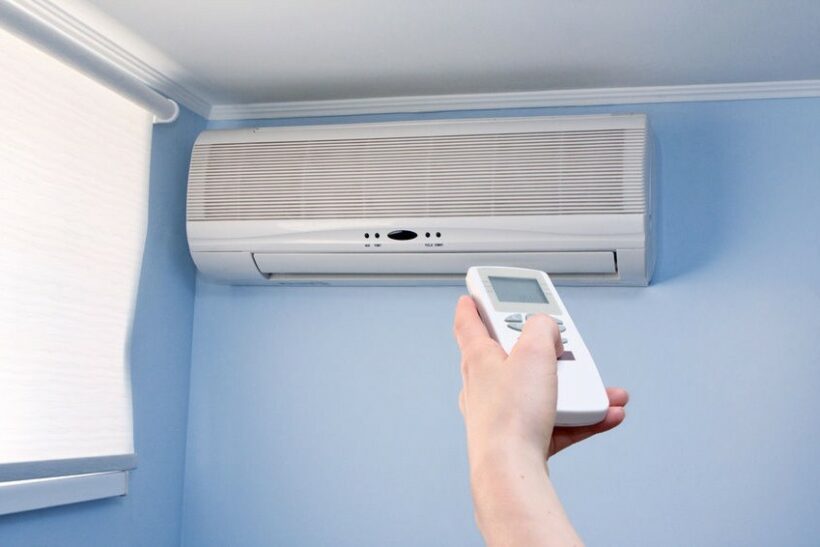 8. When in Rome, do as the Romans do
When it Thailand, watch the locals. They're not running around the streets in the middle of the day and enjoy many showers during the day as well. Turn down the hot water when you head to the shower. Many Thais don't even have hot water connected to their shower. Why bother? Especially if you live in the southern areas where the running water is quite warm, like the tropicals seas. A cold-water shower a few times a day will help keep you cool and refreshed. After showering it's a good precaution to use some talcum powder in the 'nether regions' as sweat build-up and bacteria will thrive in a humid climate, sometime leading to rashes and itching. Nasty!

9. Mop up the sweat
You will sweat. Your body needs to sweat to help maintain your body temperature. A damp towel carried around in a plastic bag will be a perfect way to wipe your face, neck or hands from time to time. Some of us perspire more than others but there's no problem in mopping up the perspiration from time to time – you're not the only one sweating you know.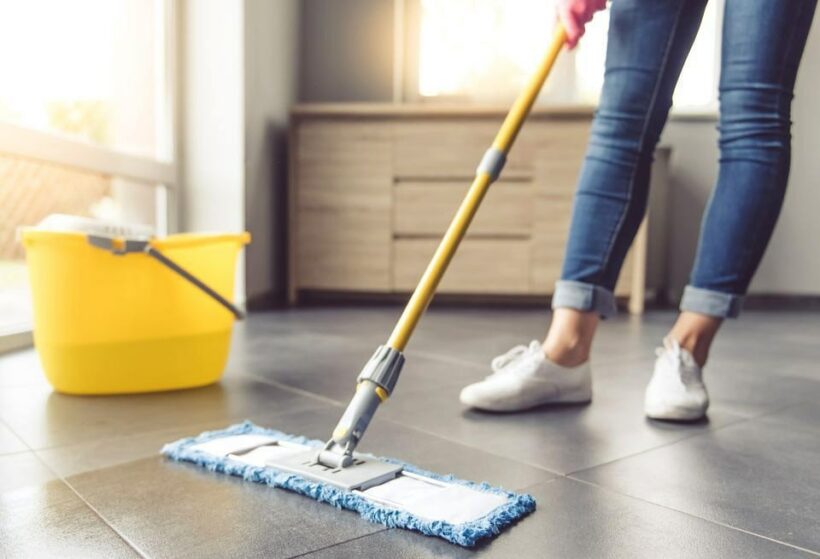 10. Eat healthy, light food
Lighter, less stodgy food is going to make your body work less to digest and keep you feeling a lot cooler and refreshed. Local fresh fruit and salads should be included in a humid-climate diet. Some of the Thai spicy dishes can be quite light as well but maybe keep off the heavier curries until the evening. Coconut water is available everywhere, cheap and very refreshing. You also have the prefect excuse for an ice-cream too!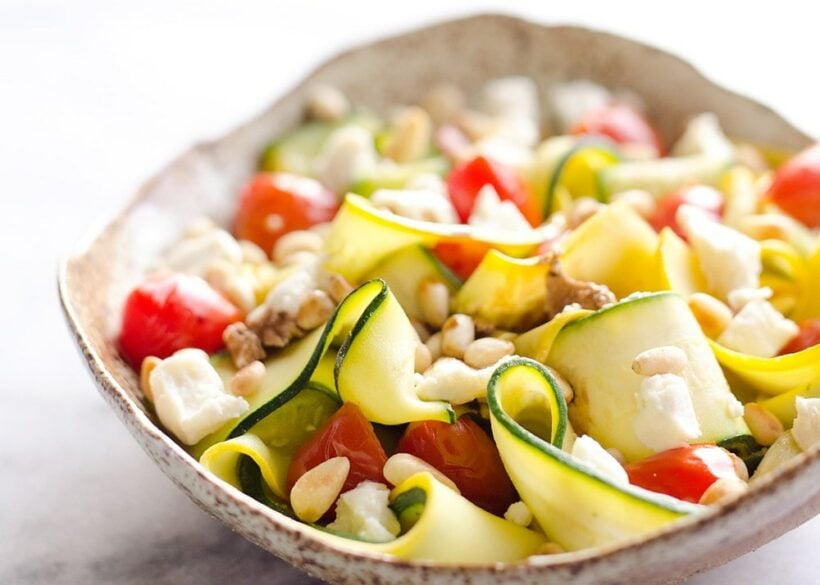 Keep in contact with The Thaiger by following our
Facebook page
.
Two killed, granddaughter wounded, in southern Thailand drive-by shooting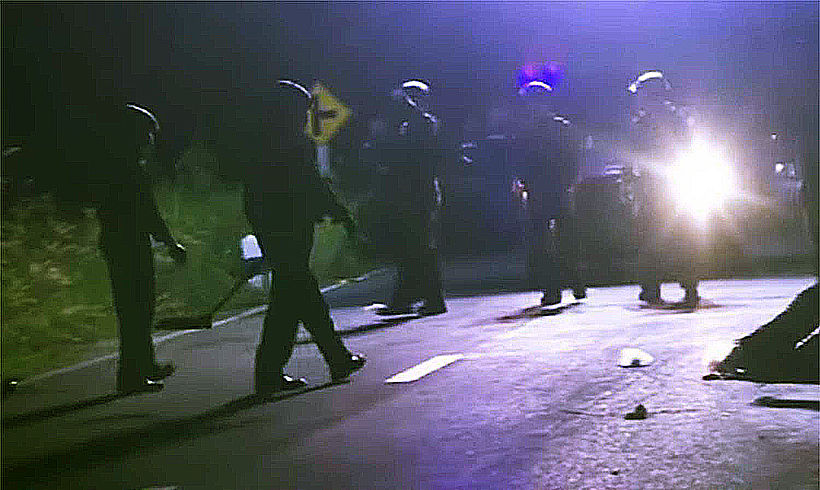 SCREENCAPTURE: Channel 8
A couple have been shot and killed, and their granddaughter wounded, during a drive-by shooting in the southern province of Yala. Thai media report that the couple were the parents of a local police sergeant, Surakarn Khunkaew.
The attack took place in Mae Lan district of Pattani on Friday.
Police found the bodies of Anukul Khunkaew and his wife Yuphin on the road with gunshot wounds. Their 2 year old granddaughter received head injuries and was rushed to hospital. The couple's motorcycle was found nearby.
According to police, the couple and their grandchild were returning home from a nearby market. Two men on a motorbike followed them. The man riding pillion fired shots before fleeing at speed.
The chief of the Pattani special task force ordered police to hunt down the attackers in the district and nearby Khok Pho and Nong Chik districts.
Relatives took the bodies to a local temple for funeral rites, as per the Muslim custom.
Surakarn burst into tears during the funeral rites on Saturday. He said his parents worked as rubber farmers and stayed with his elder sister, the injured girl's mother.
SOURCE: Chiang Rai Times | Bangkok Post
Keep in contact with The Thaiger by following our
Facebook page
.
Bank clerk sacked for allegedly stealing millions, bank reimburses customer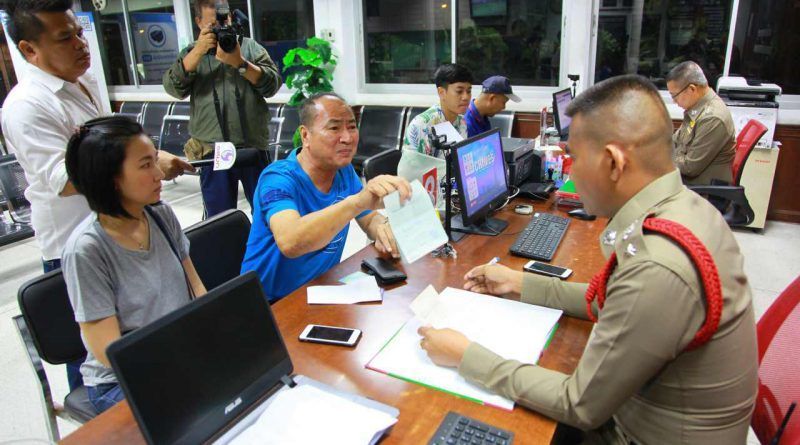 A 34 year old Bangkok Bank clerk has been sacked amid claims she stole millions of baht from a wealthy customer. The woman denies the charge and says she plans to fight the matter in court.
Earlier in the week Hia Maa, the owner of a well known restaurant in Samut Prakan province, south east of Bangkok, went to the police to report 5 million baht missing from his account, which had been locked. Local media reports at the time say that he was hopitalised due to the stress of the case. Read The Thaiger story HERE.
A senior official of the bank went to the Bang Poo police station, where Hia Maa was compensated in full, plus interest. Documents were handed over by the bank, which claims the clerk skimmed off 2.5 million baht for herself. The bank asserts the woman was sacked on the spot and it will pursue the case to its conclusion
Hia Maa said that he was satisfied with the bank's actions but it remains to be seen if he will continue to bank with them in the future.
Referring to his hospital visit he joked… "If they are only going to pay for that I would say don't bother. I have enough money for that."
SOURCE: Sanook.com
Keep in contact with The Thaiger by following our
Facebook page
.