Fixing Phuket's coral. Restoration projects around Phuket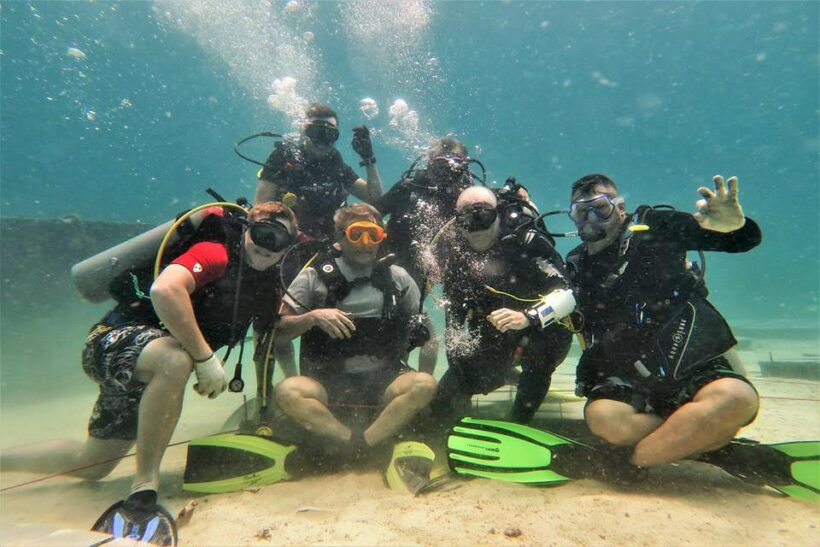 For the past few years the Department of Marine and Coastal Resources – Phuket Office has been working on the construction and installation of artificial reefs around the island. Two main areas have been selected, Koh Racha Yai (Bay3) and Koh Mai Thon.
The project consists of placing construction blocks on the seabed in order to provide 'pads' on which broken living corals are planted.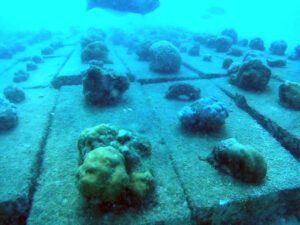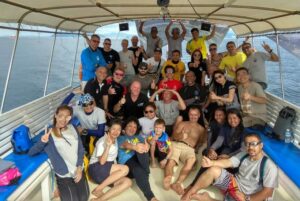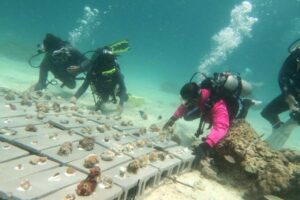 This year the DCMR invited some volunteers to join the project.
Volunteers were required to be experienced divers and able to carry heavy materials underwater.
All air, weights, work related equipment and training, breakfast, lunch, fruit, hot and cold drinks, oxygen and First Aid kit were provided by DCMR. Briefings were conducted in both Thai and English.
There were 3 foreign volunteers who started with the project, then 6 and finally 12 on the final date (August 20).
These are the dates and locations where the team were laying the new artificial coral beds:
July 18, 2017 at Koh Mai Thon
July 21 & 22 at Koh Khai
August 1 at Koh Racha Yai
August 2 & 4 at Koh Mai Thon
August 18, 19 & 20 at Koh Mai Thon
The team is keen to spread the word about this project to help with the regeneration of coral around the islands of Phuket. It's an important cause and the team is proud to work hand in hand with the DCMR, providing the logistics and their expertise for the dives.
Next projects (last for this season)
August 21 and September 1, 2 & 3 at either Koh Racha Yai or Koh Mai Thon
For more information contact:
Dave Wilson – 08 4379 6654
Johann Boissenin – 09 0280 1434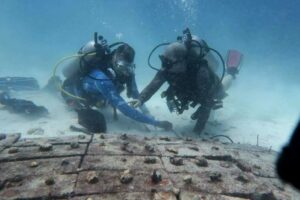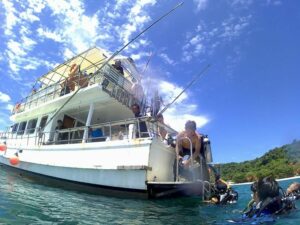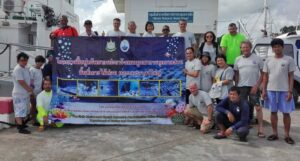 PHOTOS: Department of Marine and Coastal Resources-Phuket Office

Thaiger Radio News – Tuesday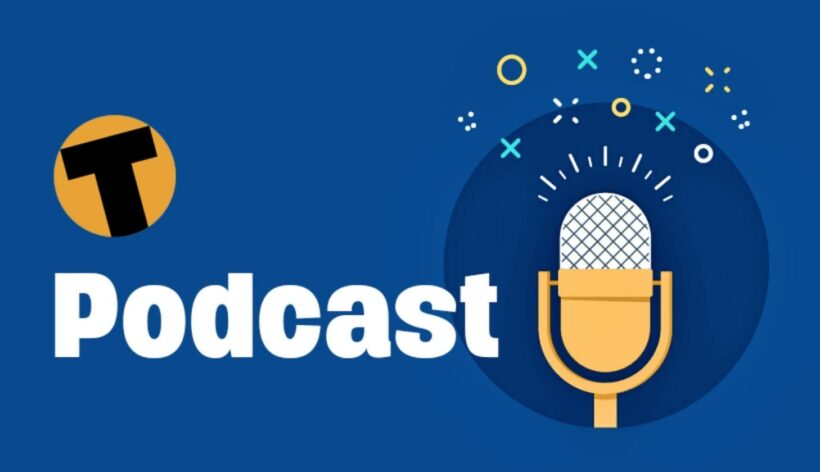 Motorbike driver killed in Thepkasattri road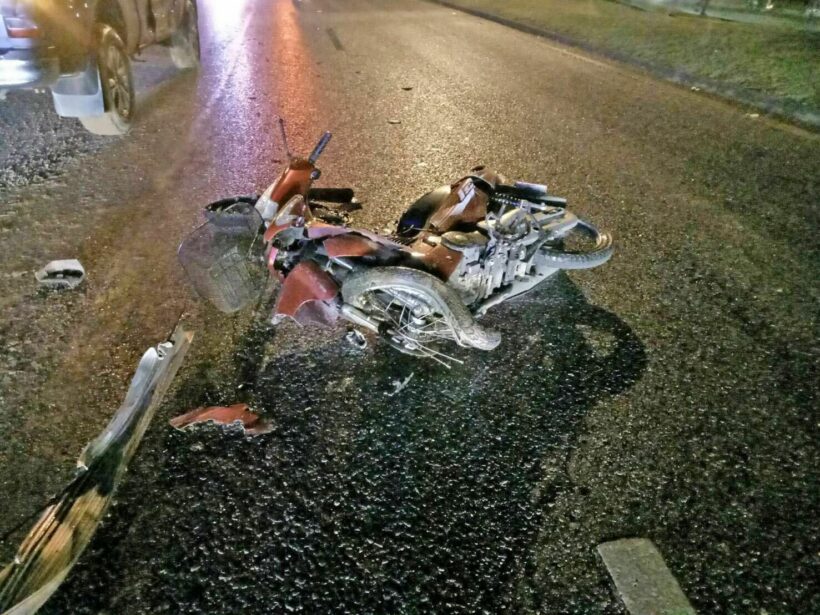 A motorbike driver has died after colliding with a pickup truck last night (August 20).
The incident happened near the new Honda Marine showrooms and offices on Thepkrasattri road, southbound, at about 11.45pm last night.
Rescue workers and police arrived at the scene to find a damaged motorbike on the road. Nearby they found the body of a motorbike driver who was later identified as 20 year old Nakarin Noognern from Phang Nga.
Nearby was a pickup truck. The 24 year old driver, Satawat Raksamerwong from Udon Thani, was waiting for police.
Police say that Nakarin was driving his motorbike at high speed heading from Thalang towards Phuket Town. Satawat was driving the pickup and allegedly cut across the path of the motorbike.
Khun Nakarin wasn't wearing a helmet and no alcohol or drugs were not detected on Satawat following a drug test. Police are yet to press charges at this stage.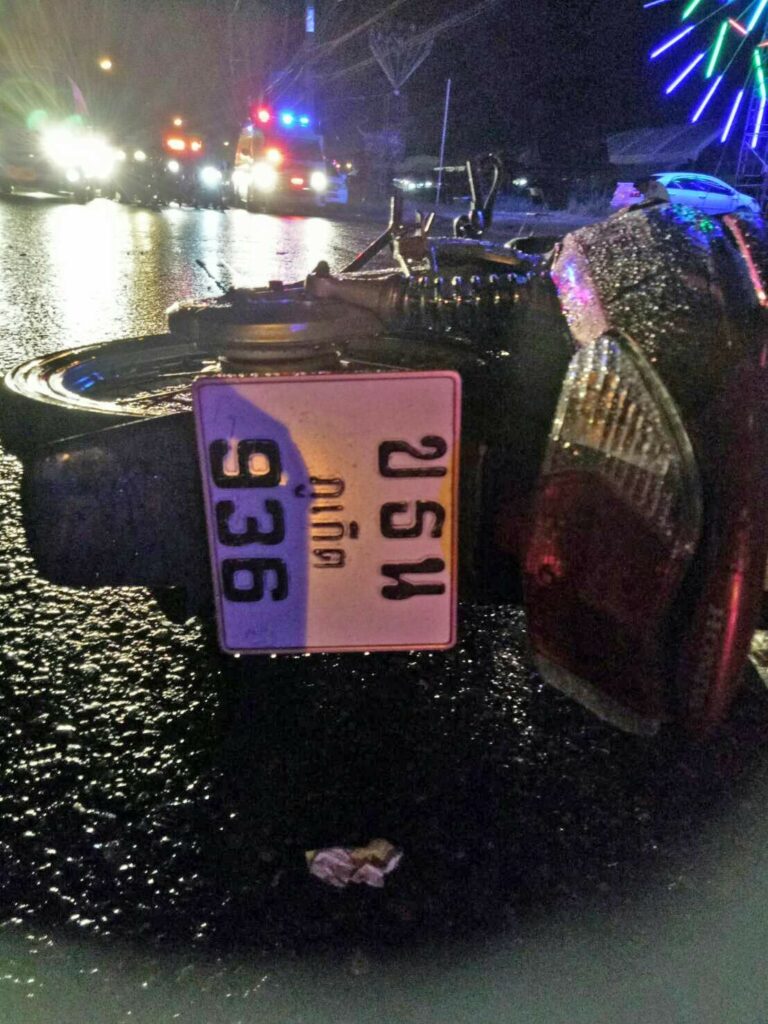 Muay Thai for five year olds – Sport or child abuse?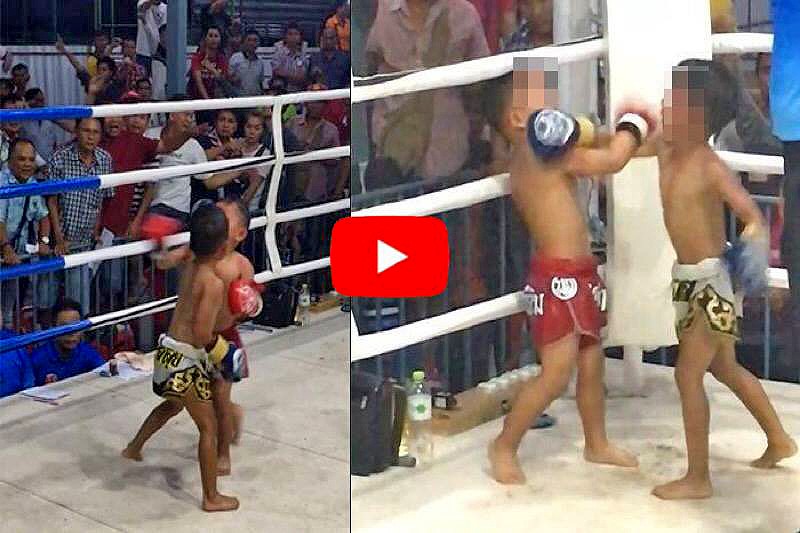 Video of two five year olds fighting in a boxing ring has sparked a lot of reaction. The young kids in the 17 kilo division (yes, there's such a thing) are shown punching each other's heads, with the occasional kick, as a crowd of baying adults urge them on.
Sanook reports that as one boy is repeatedly forced into a corner the referee makes no attempt to seriously intervene. He merely lets the boys continue flailing at each other in the center of the ring.
Neither child is wearing any head protection.
The video – posted by "Yuthaphoom Khunseuk Tragoonyang" – goes on for a full two minutes. You can watch the video HERE.
Sanook say opinion fell into two camps – one group were praising this as an expression of Thai culture though the national sport of Muay Thai, the other condemning it as nothing more than child abuse for the pleasure of adults that violated the rights of children.
Sanook said that doctors at Mahidol University have stated that 100,000 children under the age of 15 are competing in Muay Thai prize fights in Thailand. They point out that children of this age should not be fighting due to potential damage to the brain.
The Thaiger story about the Mahidol University report HERE.
Sanook said that moves are currently being made to seek a change in the law that allows such "sport".
SOURCE: Sanook