Phuket Fisheries Department to survey crocodile location on Bang Tao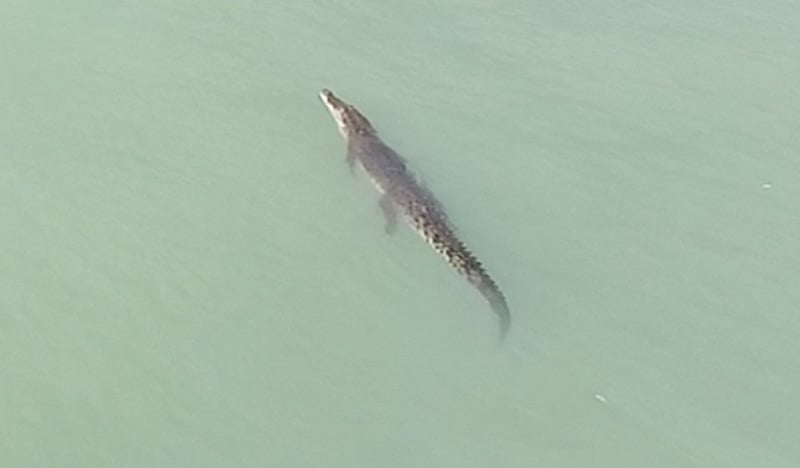 Thalang Fisheries Officers commented on the incident when two locals spotted a crocodile in the Bang Tao beach area, off the Movenpick Resort. He said the reptile are likely to have come from the neighbouring provinces as Phuket was never a natural breeding ground for crocodiles. Another similar reptile was spotted last year.
"There was a report from a local who spotted something that looked like a crocodile submerged in the sea off the Tha Chat Chai area but it was not clear whether it was a crocodile or not,"  said the officer.
"Phuket does not offer a natural breeding ground for crocodiles, such as peat swamp forest. We have locations that allow crocodiles to breed and lay eggs such as Pru Je Son but we've had no reports about crocodiles at all."
"Crocodiles are protected marine life which requires a certificate for people to possess. However, there are no crocodile farms in the area."
The Fisheries Officer from Thalang said that he will coordinate with the departments involve and will survey the reported location.
With thanks to SaltNomads.com
- Kritsada Mueanhawong
Phuket lifeguards warn about Portuguese man-o-war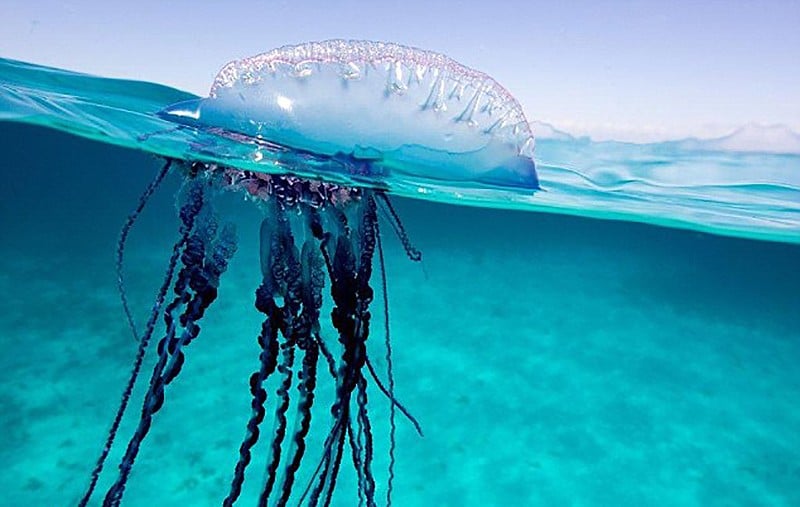 Phuket Lifeguards are warning swimmers after Portuguese man-o-war have been spotted on Phuket's west coast beaches today (June 18).
"Warning to all beach swimmers that a Portuguese man-o-war was found on Nai Yang beach, Mai Khao Beach and Patong Beach. If you feel pain on your skin it may caused by their sting. Please contact a lifeguard on your beach for treatment or seek medical assistance at a local hospital," the message reads.
Also known as the 'blue bottle', they are a common occurrence off Phuket during the monsoon season. The jellyfish can also be broken up by the south-west swell but their little 'stingers' still floating around in the water causing irritation.
Anyone who suffers a sting from Portuguese man-o-war will not soon forget it, according to lifeguards. Signs and symptoms can include searing pain, usually with a single raised white welt with prominent beading effect. Multiple welts may occur with mass stinging as the jellyfish tentacle drags across your skin.
Whilst it is extremely rare for a sting from a Portuguese man-o-war to cause a fatality, swimmers should be aware of the possibilities of the painful sting. Human swimmers are just in the wrong place at the wrong time and swim into the tentacles – the Portuguese man-o-war don't know how to 'attack' or swim towards its unforeseen victims.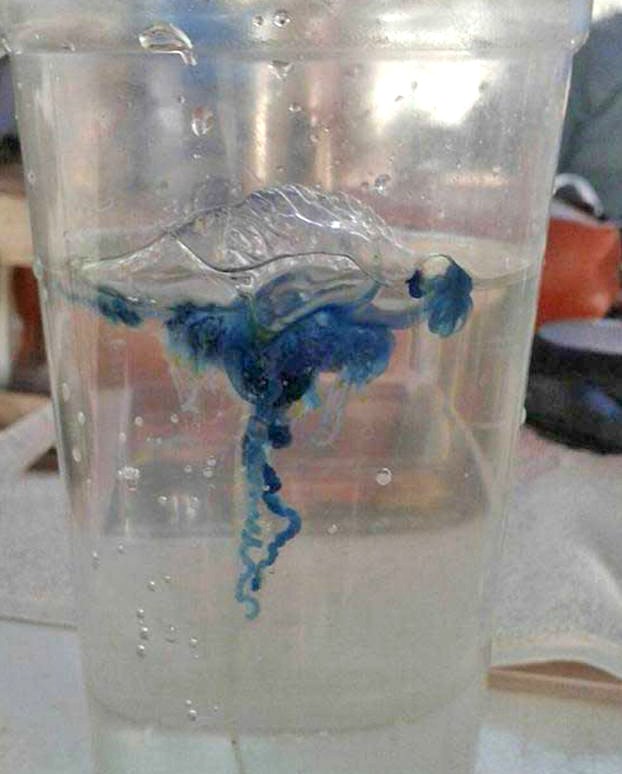 The 'box jellyfish' is not seen in the Andaman waters, but kills a few swimmers each year along the Gulf of Thailand coast. You can read about the far more dangerous box jellyfish HERE.
PHOTOS: Phuket Lifeguard Service
Bangkok: 30 sex offenders nabbed at Thai airports since the start of 2018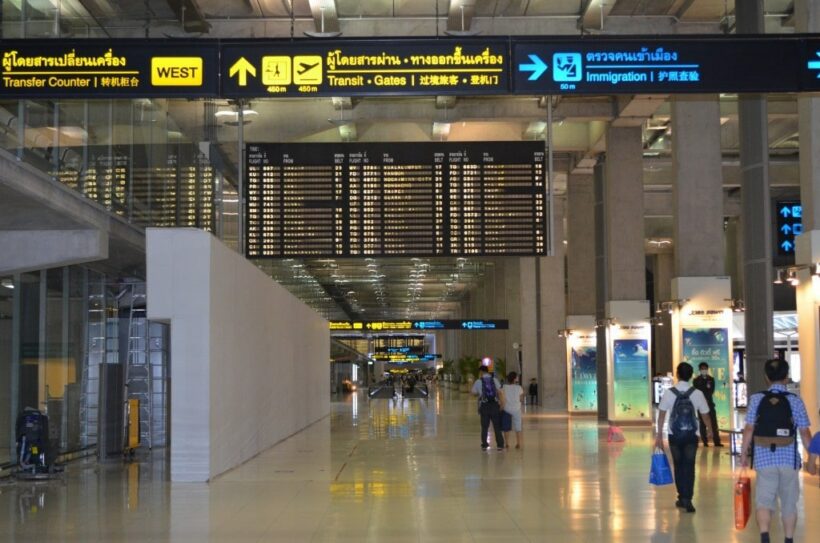 Thai Immigration are reporting successes using the new Advance Passenger Processing System where warnings come up on the screens of Immigration staff as people are processed on arrival at Thai airports.
Daily News is reporting that Thai Immigration says 30 sex offenders have been arrested at five Thai airports since the start of this year. They claim that this represents about 20% of all serious criminals stopped at Thai airports.
Pol Col Cherngron Rimphadee, deputy immigration commissioner, said that 156 foreign nationals that represented a serious threat to Thailand's security had been arrested.
The figures referred to Suvarnabhumi, Don Muang, Chiang Mai, Hat Yai and Phuket airports from January to June.
The 30 sex offenders were part of a larger group of 3,461 people who came under suspicion for exploiting Thailand as a "Sex Country" Daily News reported.
Twelve of the 156 were found to have fake passports, fake pictures in their passports or fake visas and stamps.Pol Col Cherngron hailed the force's Advance Passenger Processing System for the successes.
SOURCE: Daily News
Thaiger Radio News – Monday