Drug dealer arrested in sting operation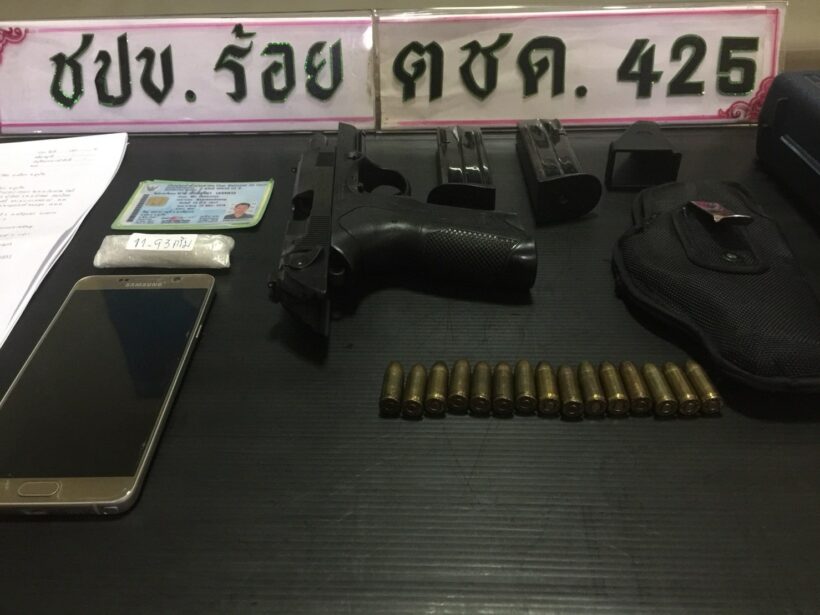 Border Patrol Police this week arrested Saksuriya 'Ta' Kajornduang at the parking area of the Yeeteng Market on Chao Fa Road in Phuket Town.
Police seized 11.93 grams of crystal methamphetamine (ya ice) and a licensed handgun with 15 bullets.
He was taken to the Phuket Police Station to face charges of possession with a Category 1 drug with intent to sell, and illegal possession of firearm and ammunition.
The arrest follows police conducting a sting operation after the arrest of 24 year old Saranya 'Palm' Arjmongkon at a condominium in Phuket Town. Read that story HERE.
Saranya told police that she bought drugs from a man name 'Ta'. Police asked Sayan to purchase ya ice from Ta for 9,000 baht by calling his mobile number. Police arrested Saksuriya in the parking area.
Saksuriya told police that he bought ya ice from a man name only as 'Korn' and the gun he bought from Mr Tanin Inarj.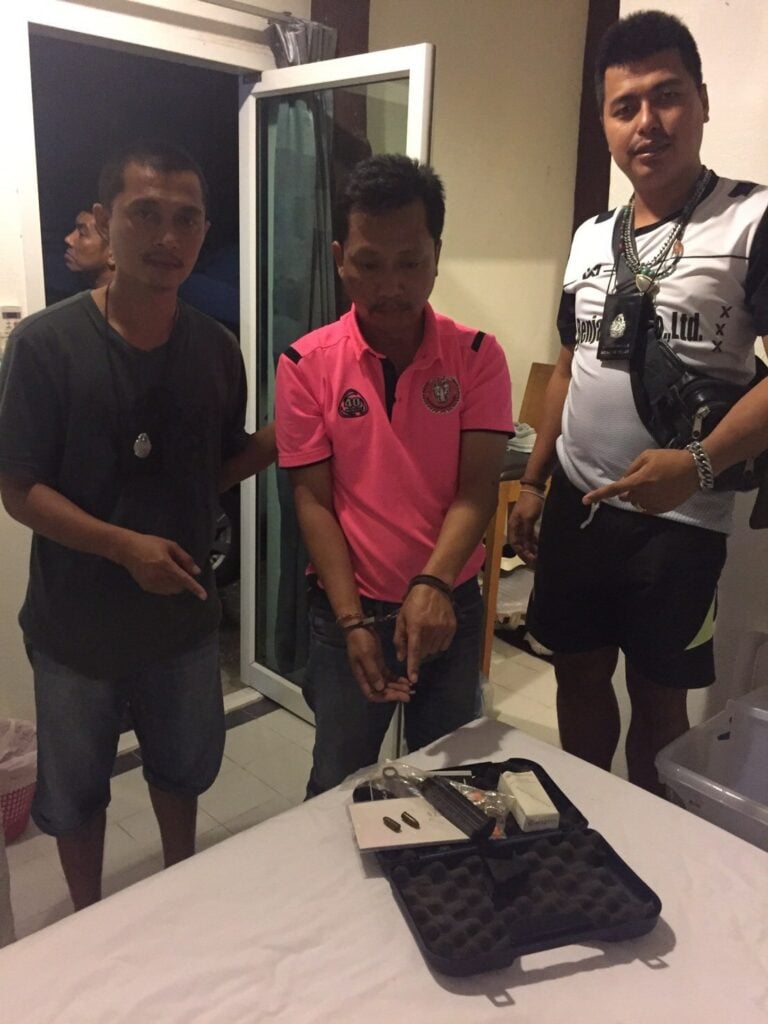 📱 Download our app on Android or iOS for instant updates on your mobile
📧 Subscribe to our daily email newsletter
👍 Like/Follow us on Facebook
🔔 Subscribe to or Join our YouTube channel for daily video updates
Myanmar summit Saturday tests ASEAN's effectiveness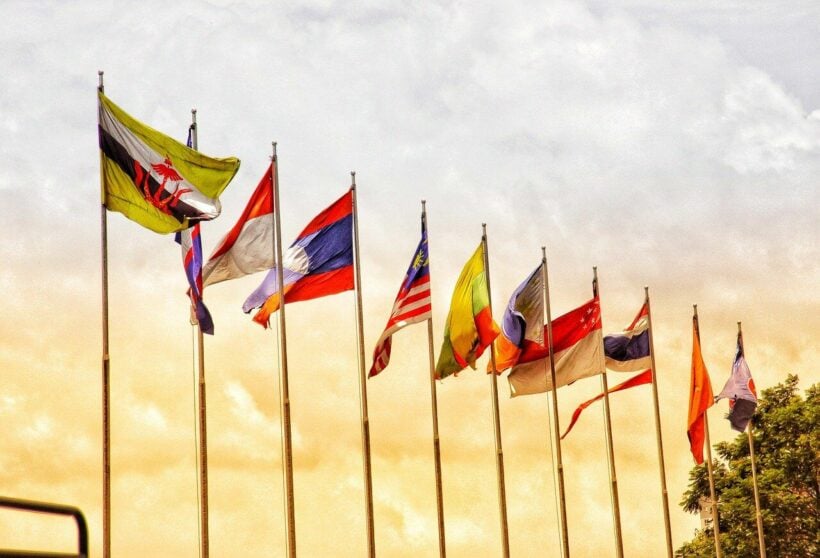 Leaders from the 10 countries of ASEAN will meet Saturday at a summit to discuss the crisis in Myanmar in what many see as a credibility test for the organisation. As the military junta in Myanmar have ramped up violence and lethal force against pro-democracy protestors, the country is descending into what the UN high commissioner for human rights referred to as a Syrian-style civil war.
With at least 739 fatalities at the hand of the Burmese military security forces since their coup on February 1, a UN envoy estimated about 250,000 people are displaced in the country.
The world is watching now, with heavy stress on the Association of Southeast Asian Nations to deliver some solutions or at least progress on the Burmese quagmire. Expectations are high with pressure on this summit to prove that ASEAN is a stable and credible diplomatic organisation, capable of resolving conflict in Southeast Asia and affecting change. ASEAN usually maintains a laissez-faire stance on their member countries' internal conflicts and controversies, but this crisis may spurn the organisation to action.
Countries around the world have condemned Myanmar's military coup and called for action and sanctions. The US Treasury department just declared pearl and timber exports will be sanctioned, stating that these natural resources are state-owned and helping fund the Burmese military.
Some have pushed for Myanmar to be removed from ASEAN altogether. Activists and human rights organisations have demanded leaders of the military junta be barred from participating in Saturday's summit in Jakarta. But Min Aung Hlaing, the military chief who led the coup, say he will travel to Jakarta this weekend to attend the summit of ASEAN, his first international trip since helming the military junta. The UN's special envoy to Myanmar will also travel from Bangkok to participate in the summit.
Whether or not the Burmese military chief will end up actually going to the meeting, or will instead appear virtually online, is still hotly debated.
The ASEAN meeting will have 2 noticeable absences so far (perhaps 3). The Burmese shadow government made up of the original democratically elected government and its appointees had petitioned for representation at this ASEAN summit, a request that so far has not been accepted. And Thai PM Prayut Chan-o-cha has also decided to skip the summit, stirring some controversy by sending his veteran Foreign Minister Don Pramudwinai as a stand-in. Some see this as a shirking of international responsibility as the coup and crisis in neighbouring Myanmar may stir the international public's memory of Thailand's recent coup and military leadership, as well as create the perception of being aligned with Burmese coup quasi-supporters China and Russia.
A Thai Foreign Ministry spokesman asserted that PM Prayut's ASEAN summit absence is not political, but rather a necessity as Covid-19 has been rampaging throughout Thailand and the current third wave outbreaks require his immediate attention.
PM Prayut did speak with Indonesian president Joko Widodo this morning about the upcoming meeting. He conceded that the Burmese crisis threatens stability in Southeast Asia and is a challenge for peace amongst ASEAN countries.
SOURE: Macau Business
📱 Download our app on Android or iOS for instant updates on your mobile
📧 Subscribe to our daily email newsletter
👍 Like/Follow us on Facebook
🔔 Subscribe to or Join our YouTube channel for daily video updates
Thailand aims for only electric vehicles by 2035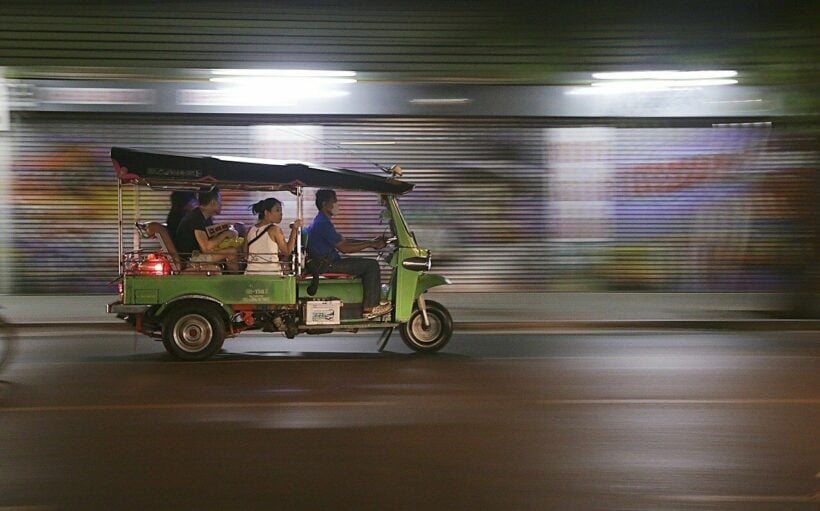 Thailand has announced an ambitious plan to move to only sell zero-emission electric vehicles by 2035 as it aims to be at the forefront of the electric car market. Right now in Thailand, less than 1% of the vehicles on the road are electric but an advisor to the Energy Ministry's national policy committee said that it's clear the world is heading that way and Thailand should grab hold of that market to help recover from the Covid-19 pandemic. The country already has a stable supply chain and strong production of conventional automobiles, so it is hoped that the transition to zero-emission vehicles will be successful.
The automotive industry brings in about 10% of Thailand's economy and supports about 850, 000 employees. Other industries such as plastic, steel, iron, and petrochemicals are all heavily supported by the automotive industry. And 50% of cars produced in Thailand are exported around Southeast Asia, particularly Indonesia, Malaysia, and the Philippines.
The ambitious plan to make Thailand an electric vehicle country by 2035 has equally ambitious benchmarks along the way. A previous target of 30% of all vehicles registered to be electric vehicles has been upgraded to 50% by the end of this decade. But phasing out traditional gas guzzlers will require facilitation by the government to make the transition. Creating the appropriate infrastructure, developing regulations for EV manufacturing, and offering both tax incentives to manufacturers and consumer incentives to purchase electric cars will be necessary to push the public and the manufacturing sector to achieve this goal.
The Electric Vehicle Association of Thailand pointed out that letting the transition occur naturally with the growing popularity of electric vehicles may take too long, and that an ambitious target such as this is a good way to attract investors in these new technologies and manufacturing sectors. While zero-emission vehicle adoption is still low in Thailand with only about 1% of vehicles on the road being electric, the EV market has handled the economic ramifications of the Covid-19 pandemic much better than the traditional automotive market. Gas-hungry traditional cars saw depressed sales down 26% in 2020, but zero-emission electric vehicles recorded an increase of 1.4% during that same period. With the right implementation and incentivisation, Thailand's dream of becoming Southeast Asia's electronic vehicle production hub may be possible.
SOURCE: Bloomburg
📱 Download our app on Android or iOS for instant updates on your mobile
📧 Subscribe to our daily email newsletter
👍 Like/Follow us on Facebook
🔔 Subscribe to or Join our YouTube channel for daily video updates
New Covid-19 wave could cause the Thai economy to lose 100 billion baht per month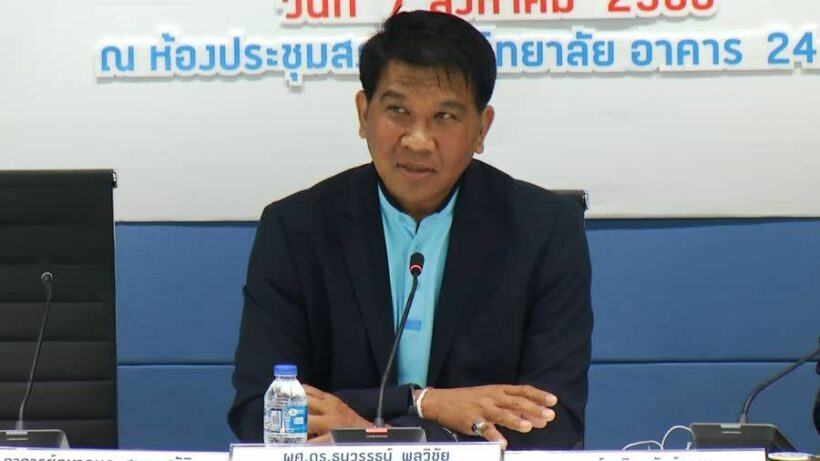 With more than 18,000 Covid-19 cases in 22 days, the new wave of infections may have a dramatic impact on the Thai economy… possibly a 100 billion baht loss per month, according to the University of the Thai Chamber of Commerce.
They say the outbreak is likely to primarily impact the service sector and the number of workers is expected to drop. With pay cuts and layoffs due to the outbreak, household debt could rise to 92% of GDP, according to the university president Thanavath Phonvichai. At the end of 2020, debt hit a record high of 89.3% of GDP.
Thanavath says gross domestic profit is expected to drop by 1.2% to 1.8%, but with economic stimulus measures, the economy could grow 1.2% to 1.6% this year.
"If there will be economic stimulus measures, the economy may grow 1.2% to 1.6% this year."
The number of active cases making up a third of Thailand's total reported cases since the start of the pandemic last year. The new wave of cases is expected to be under control within the next 2 to 3 months.
SOURCE: Reuters
📱 Download our app on Android or iOS for instant updates on your mobile
📧 Subscribe to our daily email newsletter
👍 Like/Follow us on Facebook
🔔 Subscribe to or Join our YouTube channel for daily video updates