Dead whale and dolphin washed up on Koh Lanta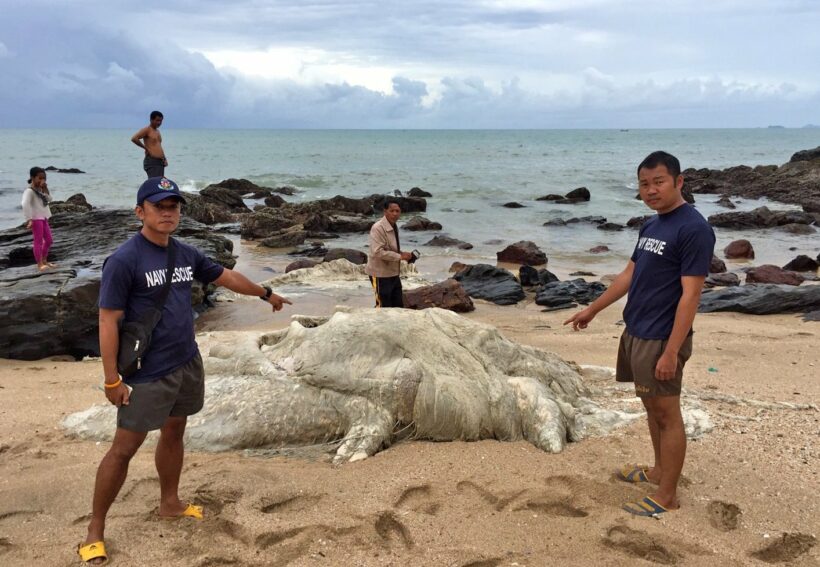 Sub Lieutenant Nitikorn Chankham from the Royal Thai Navy Area 3 revealed yesterday (October 13) that local fishermen found a dead whale washed up on Had Nui Beach, in Koh Lanta, Krabi.
Five navy officers were sent to the scene alongside agents from the Rare Sea Animal Division of the Phuket Marine Biological Centre.
The officers presumed that the whale might have been dead for at least a week as it started to stink and rot. Some parts of its body were already falling off. The whale is approximately 13 metres long. However, they can't identify what type of whale it is. Near the same area they also found the corpse of a Chinese white dolphin that might have died in the sea and washed up ashore as well.
The team collected samples from the whale and the dolphin to make further studies.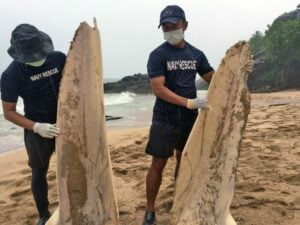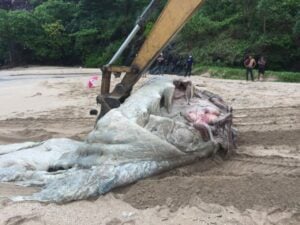 Zambian arrested on overstay and animal cruelty charges in Samut Prakhan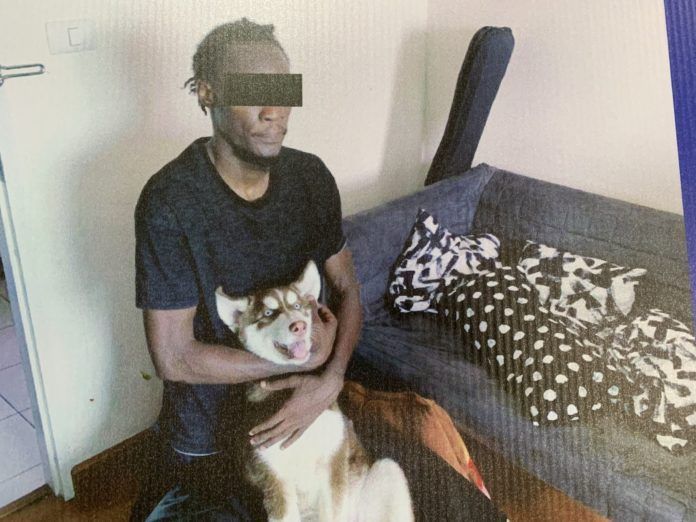 PHOTO: khaosod.co.th
Thai immigration police have arrested a Zambian man for an alleged overstay and committing acts of cruelty following a Facebook post that sought help for the dog.
The Nation reports that 27 year old Wachisa Sikwese has been arrested by Immigration police. They reported that Sikwese was arrested shortly after Watchdog Thailand spotted a Facebook post that sought help for an abused Siberian Husky at the Avenue Beach Condo in Tambon Bang Sao Thong in Samut Prakan, south of Bangkok.
A resident at the same condo posted a message on July 13 that a foreigner had beaten up and injured a Siberian Husky causing it to howl in pain.
Watchdog Thailand officials then led police from the Bang Sao Thong Police Station and Samut Prakan's immigration office to check the condo where they found Sikwese.
Officials say the Zambian man has two Siberian Huskies. The hind legs of the female one, which is four months old, were broken while the male one, which is eight months old, was not injured. The man told officials the female dog bit him and damaged the power adaptor of his laptop computer so he punched it.
When police checked, they found that Sikwese had entered Thailand on July 5, 2013 to study at a university and he was allowed to stay until March 11, 2018. He was found to have overstayed his visa by 489 days.
The two dogs were handed over to the Watchdog Thailand for care and rehabilitation while the Zambian has now been charged with overstaying his visa and animal cruelty.
Police will also summon the owner of the room, who faces a fine for not reporting to immigration officials that he had rented his room out to a foreigner.
SOURCE: The Nation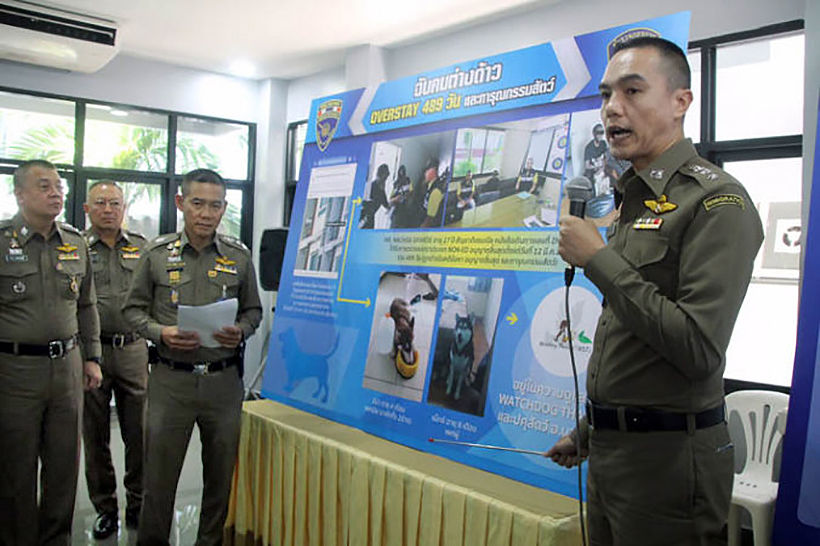 PHOTO: The Nation
Wild animals and wild flowers – tulip season at the Khon Kaen Zoo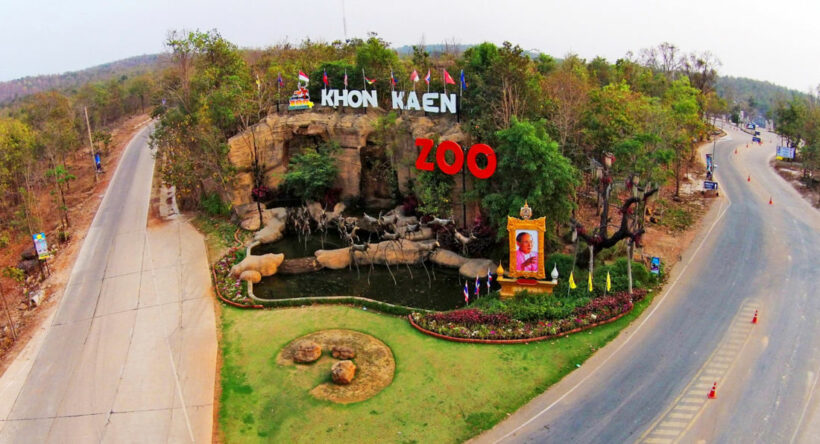 PHOTO: Khon Kaen Zoo
Blooming fields of colourful Siam tulips are now competing fort attention with white lions, tigers, orangutan, camels, white rhinoceros and exotic animals at the Khon Kaen Zoo. Th zoo, in Khao Suan Kwang district, has a new seasonal attraction to its collection of wild animals.
The combination of wildlife and wild flowers makes for an unbeatable tourist destination, according to the zoo deputy director Wanchai Sawasu.
This week also takes on a spiritual atmosphere at the zoo-cum-wildlife park, which is marking the start of so-called Buddhist Lent tomorrow (Wednesday). Visitors are flocking to the zoo's Sila Mani Buddha image to offer prayers ahead of the beginning of the annual rains in the north east regions.
The religious festival lasts for seven days, with worshippers marking the Thai tradition of paying homage on the day of the week on which they were born.
Find out the day of the week you were born HERE (but come back to The Thaiger 🙂
The entry fee for foreign visitors is 150 baht, children 70 baht and includes admission to the Water Park. Entry is free for children under 120 centimetres, adults 60 or older, the disabled and monks, while students and government employees pay 50 baht.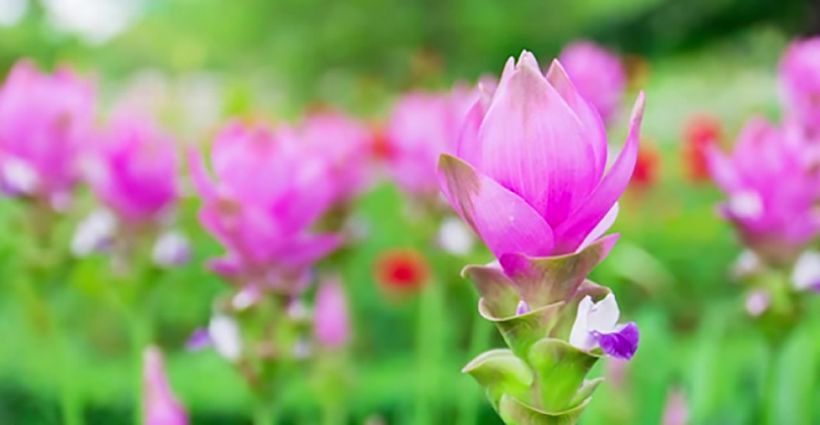 Top 10 things to do in Phuket during the wet season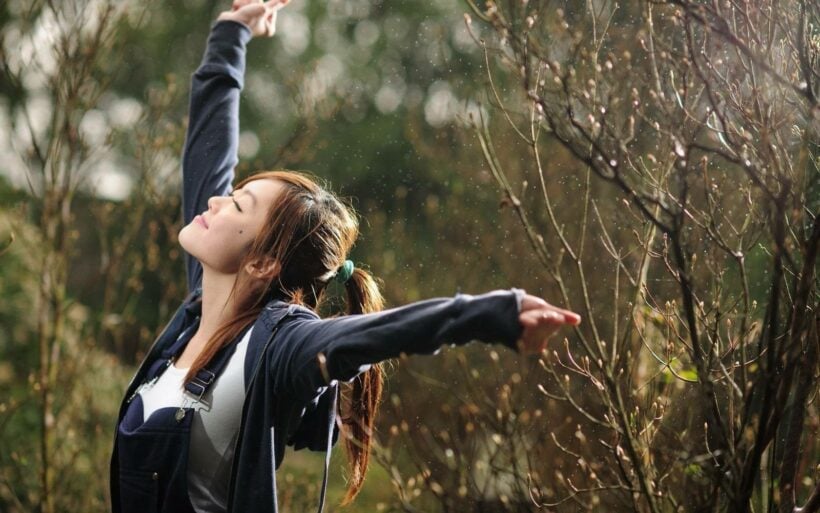 There's a bit of rain around. No worries. It's rainy season and the island looks a lot better when it's all green and the dams are filling. Try something on our instant list of the ten things you can do when it's wet and raining in Phuket. 
So here is our completely random Top 10 things to do whilst it's wet and raining in Phuket.
One of the best shows on the island. There's pre-show 'walk around' displays where you can see Muay Thai matches, traditional Thai villages and elephant shows (you can choose not to attend these if you're ethically sensitive about animal shows). Then it's into the theatre for an astonishing show about Thai culture and history which will blow your mind. For everyone in the family.
I've been 20 or more times – always take tourist friends there for a lesson in Thailand 1.0. Almost impossible to explain what you'll see but, believe me, it's worth the price. There's also a mega-international buffet available before the show. Take your appetite. Even when it's wet or raining, the show is always on – they cleverly adapt the schedule to fit around the rain.

There's the famous Simon Cabaret in Patong – there is also the companion show in Samkong – better parking and a newer theatre but much the same show. "The prettiest girls in Asia" they say. Completely family friendly but be prepared for a few questions after the show if you take the kids. Also, if you want to get a picture with one of the performers after the show you'll need to hand over 100 Baht or so for the pleasure. The shows are bright, spectacular, fun and a lot of fun. You'll forget about the rain and wet outside. In the middle of the island adjacent to the Samkong intersection is the Aphrodite Show, in the same vein as the Simon Star shows.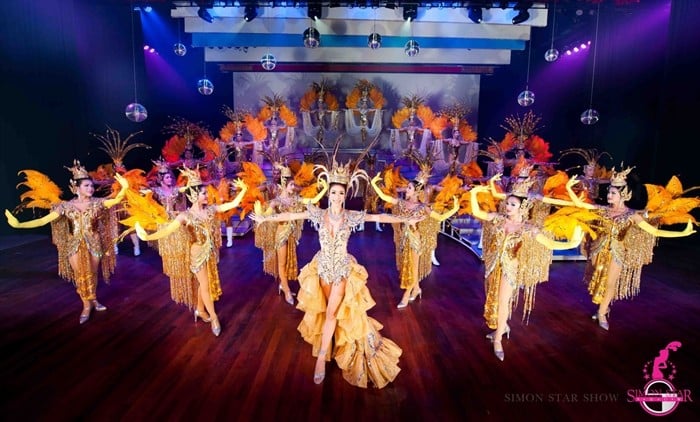 Head to one of the island's big international shopping centres for some retail therapy if there's a bit of rain outside.
There's Central Festival and the adjoining Central Floresta in the middle of the island, Jungceylon and Central (over the road) in Patong.
Both have plenty of label brands and excellent food options. There are also excellent cinemas at both locations (Jungceylon and Central Festival) where tickets will probably cost you a fraction of what you pay in your home country (unless you come from Nigeria where it's quite cheap I hear). Cost around 230 baht+ unless you go on cheap-Wednesday when the tickets are half-price.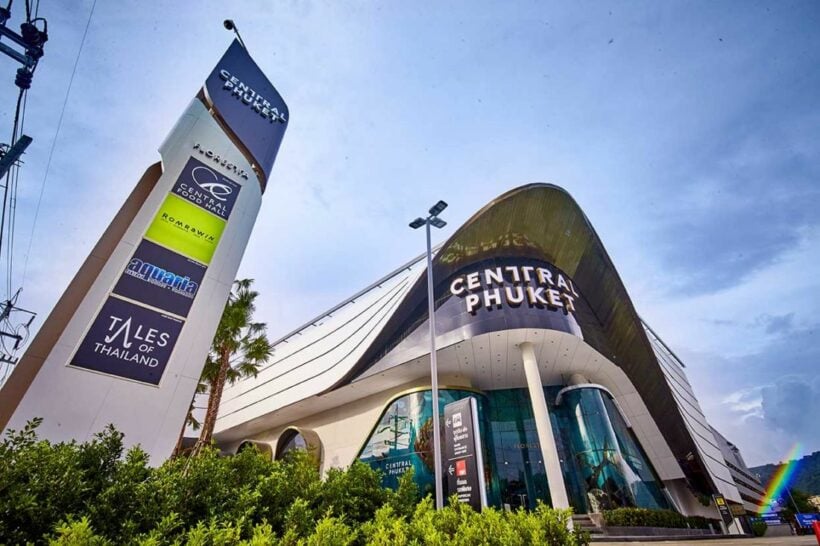 It has been much publicised that riding the incredibly intelligent elephants is cruel. Be part of the change and visit one of the best elephant sanctuarys in Thailand. Education is power, help spread the word that it is no longer acceptable to jump on the saddle. Yes it is an outdoor activity, but you are going to get wet anyway when you wash the elephants so get out there and play with the elephants.
The Elephant Jungle Sanctuary is a home for retired working elephants, set amongst three camps in remote sections of Phuket. It doesn't matter if it's wet and raining in Phuket – elephants love the wet!
There are a number of better, more elephant-friendly, alternatives around Phuket these days, all with the elephant's welfare as paramount. Also the Elephant Retirement Park, Phuket HERE.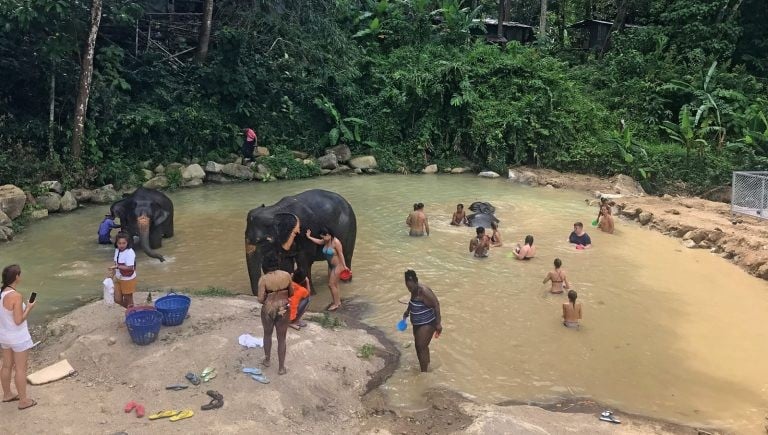 You deserve it. There's plenty of alternatives and style of massage all over the island, well, all over Thailand. A traditional Thai massage – firm, medium or light – will be an experience you'll always remember. Don't ask for firm unless you're prepared for some PAIN! Despite the publicity, most massages don't include a happy ending. Unless you're in Patong, you're probably not going to get that 'optional extra'.
There are also plenty of spas for all sorts of additional indulgences. Many of the bigger international hotels have excellent spas for 'walk-in' customers. Leave the rain and wet outside and enjoy.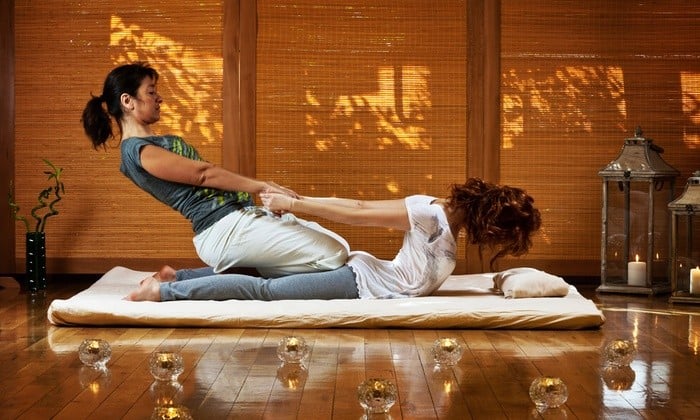 6. Go for a walk on the beach
It's still warm, the beaches are still amazing, the monsoonal air is fresh off the Andaman Sea and you can enjoy the drama of nature doing what it does. Also, be amazed at the people who have paid their hard-earned money to visit Phuket and, whether it's raining or not, are determined to go to the beach. And they do, sometimes with tragic consequences. Always obey the flags on the beach.
Red means DON'T GO SWIMMING. Rain, sunshine, wet… the beaches are always amazing.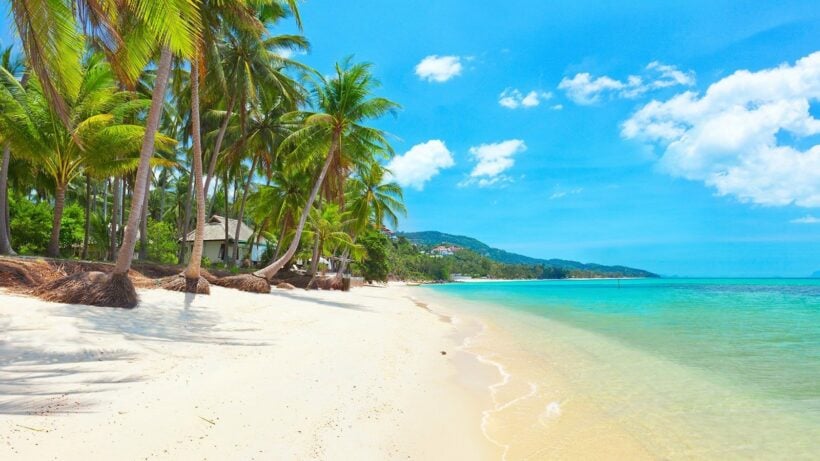 There's bowling alleys at Big C in Kathu and Jungceylon in Patong. They're really inexpensive and a great escape for a few hours. Strike or no strike you'll always look like a star in those rental bowling shoes (who have been worn by thousands of people before you… hmmmm). BYO socks. Mums and dads, there's usually alcohol served  at the premises so you can cope with the sheer boredom of watching all those others having fun.

Located in the very south of the island at Panwa Beach the Phuket Aquarium is an excellent spot to escape the weather and learn about the underwater world around Phuket. It is also safe for the children to roam inside and let them discover the seahorses, turtles and deep sea creatures. Good for a couple of hours, try and plan your trip outside of school pick up and drop off times as the journey South can be a long one.
There's also a new international-standard aquarium, 'Aquaria', about to open at Central Floresta in the middle of the island.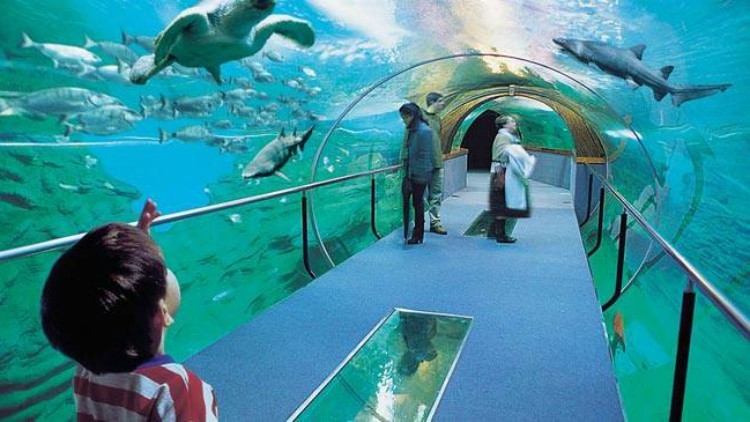 We love this place. A few hours of optical illusions and laughs. Great for the kids and the big kids as well. Located in the middle of Phuket Town. Take your camera or your mobile phone. An interesting back-story to the franchise of Trick Eye museums about a South Korean artist… you'll learn more about it when you go there. Perfect for a Phuket rainy day.

Admit it, we all talk about taking Thai cooking class but few of us do. Hey, why bother with all that pesky preparation, cooking and doing the dishes when we can get magnificent street food for 50 baht, almost anywhere (except Patong where you'll pay a bit more). Most of the larger hotels all have their own Thai cooking lessons. But for the best of the best head to the Blue Elephant Restaurant right on the border of Old Phuket Town for a memorable experience. The Sino-Portuguese building used to be the old Governor's residence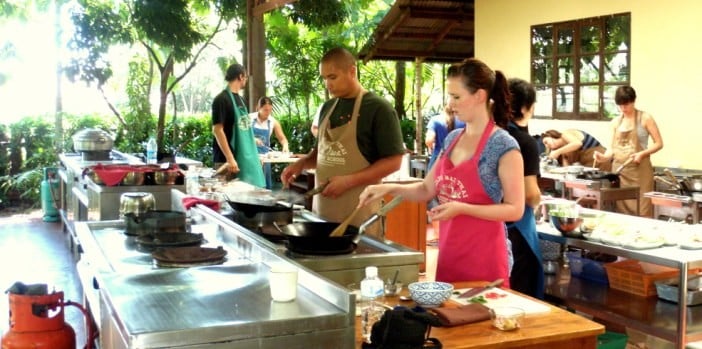 So get out and enjoy Phuket, whether it's sunny, wet or raining. Even if it is raining, remember the rain is warm!