Teaching children to avoid sexual predators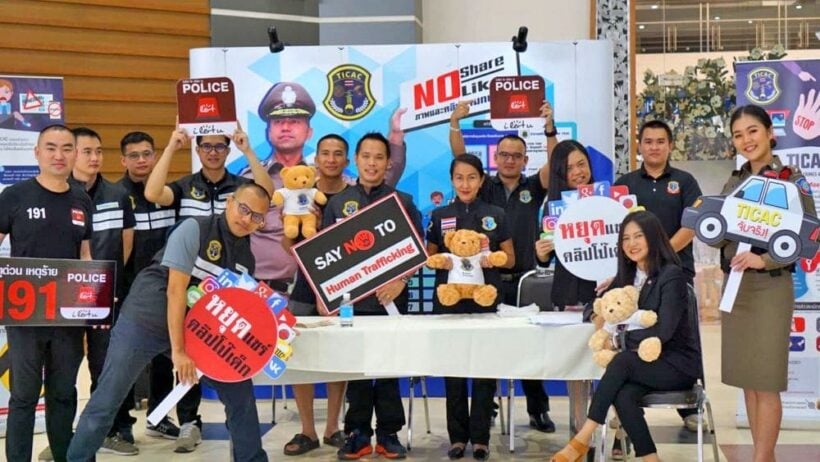 "These clips are then recorded and sold to a secret group."
Members of the police-led Thailand Internet Crime against Children (TICAC), Zoe International and the Hug Project are educating students on how perpetrators lure victims and use their sexual information and images to further extort sexual favours.
"Their plans are very complex," said Wirawan 'Boom' Mosby, founder and director of the Hug Project, which co-launched the program with Zoe International and TICAC yesterday.
Sexual predators have migrated to the Internet over the past few years, thanks mainly to development in technology and strong police suppression in real time, Wirawan said.
She said both boys and girls are being targeted, citing a TICAC case that involved more than a hundred teenage boys.
In a typical scenario, she explained, a paedophile sets up a fake account on social media such as Line, Facebook or Skype, using the image of a beautiful girl as a profile picture to get close to the target. After building affection and trust, the predator might then send a clip of a woman masturbating, and ask for a similar clip in exchange. These clips are then recorded and sold to a secret group.
As the target is often scared about the clip being leaked, the predator is able to extort more videos, Wirawan explained.
As per the Hug Project, two teachers in each school will be trained to help students avoid falling prey to online sexual coercion and extortion. The students will know which teachers they can reach out to, and the teachers in turn can report the case to Hug Project officers or TICAC.
"We will use technology to fight technology," Wirawan added.
The project will also limit students' access to adult content. By installing OpenDNS on their Wi-Fi routers, schools will be able to block pornography and websites deemed "unsafe" from being accessed by devices connected to the school's Wi-Fi.
Wirawan's company, Movaci Technology, will also offer free technical support.
For now, the programme includes eight state-run schools and three private foundations, along with about 3,000 students, but Wirawan hopes the initiative will be adopted nationwide.
"I hope the Education Ministry adopts and implements this project in all schools," she said.
TICAC chief Pol Maj-General Surachet Hakpal said police had investigated 128 cases of child pornography and 39 of child trafficking between 2015 and 2018.
Of the 140 suspects, 45 were foreigners and the remainder Thai. Police rescued 107 children – 33 boys and 74 girls.
Wirawan has been honoured by the US State Department for combating child trafficking in Thailand.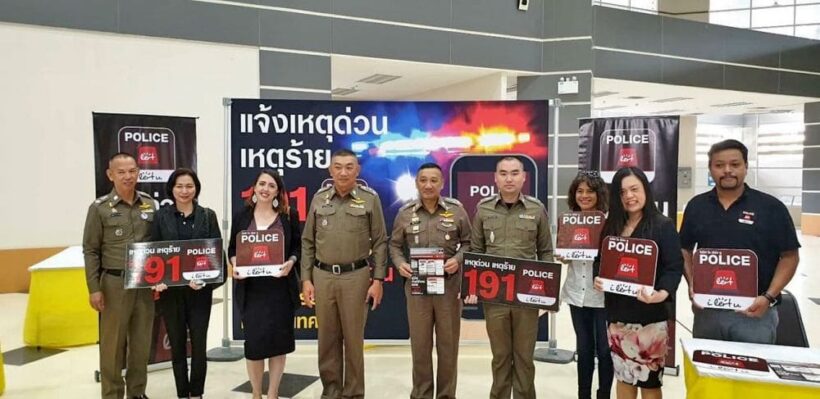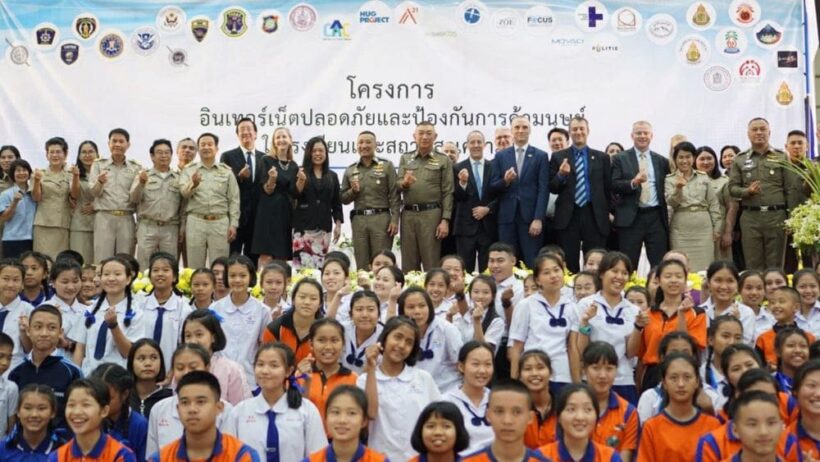 STORY: The Nation
Keep in contact with The Thaiger by following our
Facebook page
.
Hostage drama in Chiang Mai – Man holds seven 7-Eleven employees hostage.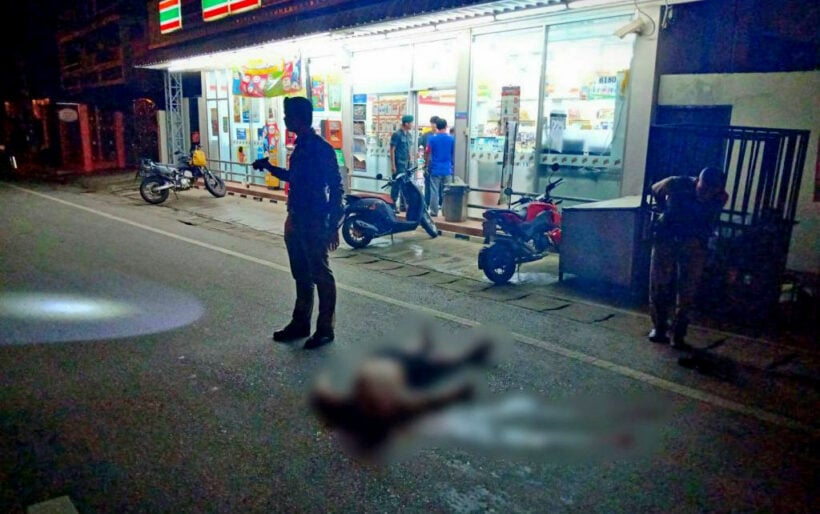 PHOTO: Chiang Mai City Life
A former Thai soldier has killed himself following a stand-off with police in Chiang Mai where he had taken seven 7-Eleven employees hostage. Eyewitnesses told Chiang Mai Citylife that a man with a gun arrived at the 7-Eleven in Mae Rim district on Chotana Road at around 5am yesterday and took one of the employees hostage.
The sergeant, who is described in reports as being "frantic and depressed", demanded that staff in the 7-Eleven live-stream the event on LINE, which they did.
Local police were called and were attempting to negotiate with the man when he shot himself in the head. Sergeant Punghong was rushed to Nakhon Ping Hospital where he later died from his injuries three hours later.
The dead man has been named as Sgt. Phongphan Kunhong, a 37 year old former soldier from Pha Mueang Force in the Chiang Rai district.
The soldier's superior confirmed to police that the man had been suffering from a depressive disorder. He died after several attempts to save him.
SOURCE: Chiang Mai City Life
Keep in contact with The Thaiger by following our
Facebook page
.
Less monitoring, more enforcement – Prawit warns northern officials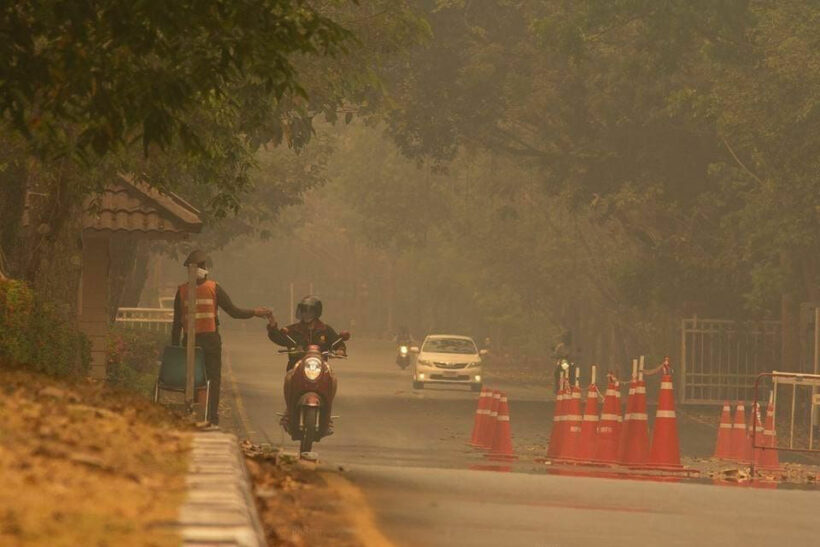 PHOTO: The Thaiger
Thai Deputy PM Prawit Wongsuwan and Natural Resources and Environment Minister Varawut Silpa-archa were in Chiang Mai yesterday to give provincial governors and state agency officials a 'heads up' in preparation for another looming season of forest fires and haze.
The North suffers perennial choking smog from approximately February to April, and Prawit passed on a message from PM Prayut Chan-o-cha who, he said, was fretting over the impact on people's health.
He said the Environment Ministry would take the lead in coordinating with neighbouring countries and related local authorities to monitor the fire problem both in and outside Thailand.
The fires are lit in northern Thailand, and over the border in Myanmar, as burn-offs to prepare for the next year's crops. Last year's choking smoke haze was headline news for months.
SOURCE: The Nation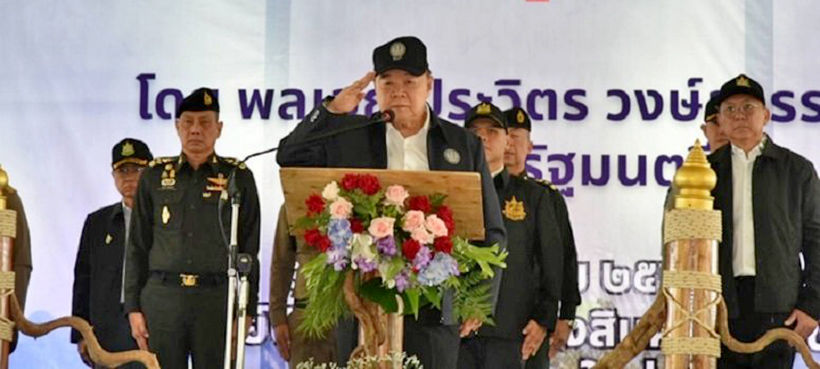 Keep in contact with The Thaiger by following our
Facebook page
.
Chiang Mai hotels face a quiet end to 2019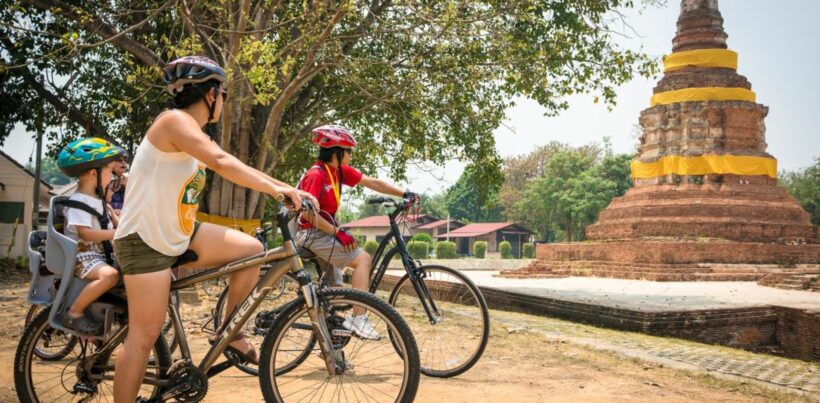 PHOTO: Spice Roads
Chiang Mai hotels are bracing for a quiet end to 2019, along with other Thai tourist hotspots, due to the strength of the baht, an over-supply of rooms and the growing popularity of home-sharing accommodations like Airbnb.
Hoteliers in the northern city are also suffering the fall-out from the smoke haze crisis earlier in the year which put off a lot of forward tourist bookings.
Occupancy rates have fallen in Q3 20%, compared to an 80% rate at the same time last year. Hoteliers say that, usually, this is a relatively busy time for the northern city with school holidays in Europe and China. This year's Chinese 'Golden Week' (October 1-7) was also very quiet compared to previous years.
They predict the average occupancy rate of less than 60% may be the 'norm' for the rest of the year. At the same time the number of rooms in Chiang Mai has risen an additional 10,000 rooms to 60,000 rooms in just two years, so there is a glut of rooms competing for dwindling business.
The rise of home-sharing accommodation in northern Thailand is further exacerbating the problem for the traditional hotel market. Hoteliers are also blaming this year's negative publicity about the smoke and haze during March and April.
According to the Bangkok Post, in the first eight months of this year Chiang Mai welcomed 6.38 million tourists, down 2.2% compared to the same period last year.
SOURCE: Bangkok Post
Keep in contact with The Thaiger by following our
Facebook page
.