Now everyone can fly – from CNX to Hanoi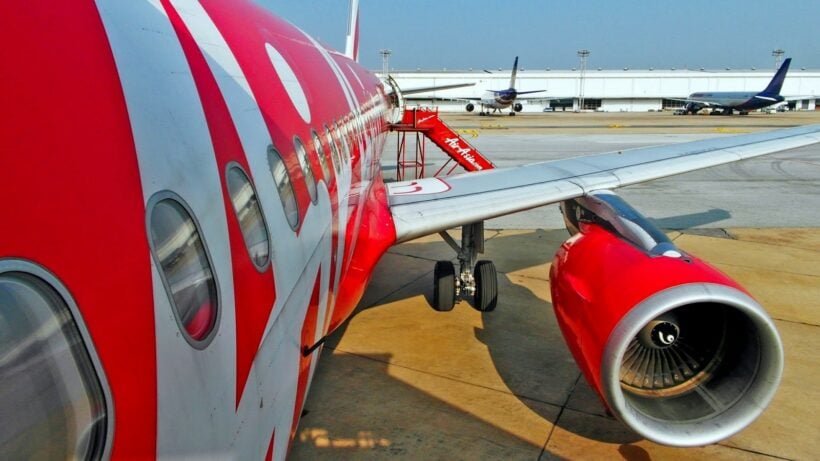 It's getting easier and easier to get around the region with new start-ups opening up the skies and current operators always introducing new routes. Now, the people that brought us the slogan "now Everyone Can Fly", Air Asia, is launched four direct flights a week between Chiang Mai and Hanoi, Vietnam's northern capital.
The Monday, Wednesday, Friday and Sunday flights start from October 28, bringing the airlines' network to eight routes out of Chiang Mai.
Promotional fares on the new route will start at 1,090 baht per sector booked before August 19 for travel from October 28 to March 29, 2019.
Santisuk Klongchaiya, the CEO of Thai AirAsia, says the Chiang Mai flight hub is essential and it is always ready to extend its network.
It has six aeroplanes to serve domestic connections and international routes. Currently Air Asia flies to Macau, Hong Kong, Hangzhou, Kuala Lumpur, Changsha, Yangon and Taipei, the most international routes from Chiang Mai of any airline.
"We are looking for new groups of travellers after seeing strong growth among tourists from China and wish to continue stimulating tourism in the destinations we serve," Santisuk said.
SOURCE: The Nation

Looking to jettison some items before jetsetting away or chartering a yacht? Look no further than Thaiger Classifieds where you can find and post items, work, property and more for free.

New Immigration chief sweeping a broom through Chiang Mai Immigration offices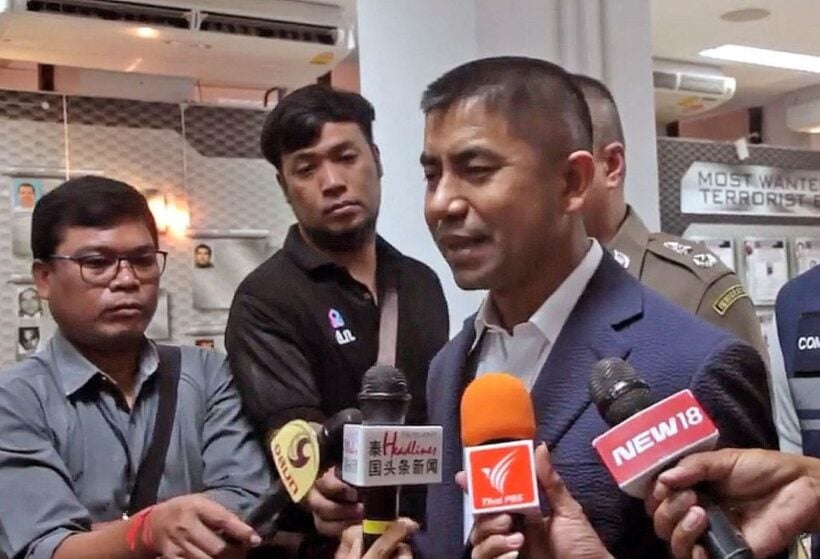 SCREENSHOT: Komchadluek
Responding to constant online chatter about the 'mess' at the Chiang Mai Immigration offices, the new Immigration chief, Maj-Gen Surachate Hakparn, is poised to transfer the existing Chiang Mai Immigration boss to an inactive post whilst further investigations are made into the office operations.
People have been complaining about all matters, from long waits (some cited having to arrive early and waiting all day to be seen), including Chinese who are having many problems with the northern office as well.
Surachate said that the suspension of the current Chiang Mai chief would likely be for just two or three weeks and shouldn't be assumed to be anything to do with wrong-doing.  He said he believed that further training of all staff will improve the bad service.
The new Immigration head has only been in the job for a month but made it clear at his appointment that he was going to target the Immigration offices as a priority. He's already visited some of the southern Immigration offices and is said to have made sweeping changes.
SOURCE: Komchadluek
Chiang Mai abbot defrocked over sexual abuse charges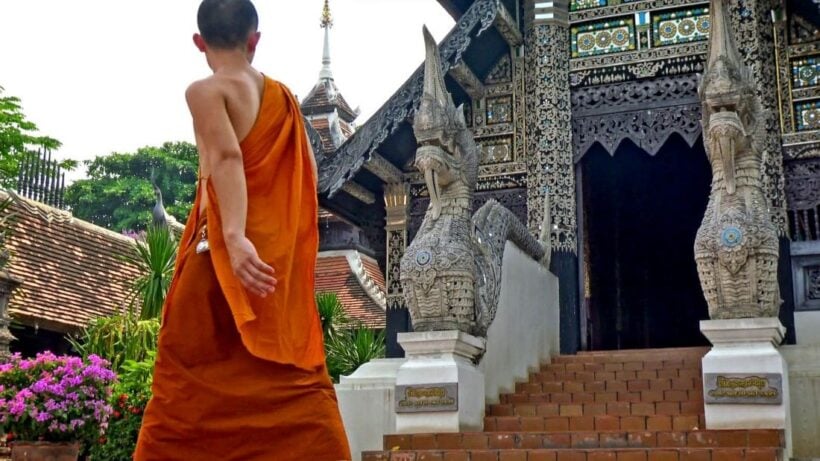 FILE PHOTO
An abbot in Chiang Mai has been arrested and defrocked for allegedly sexually abusing "more than 10" boys at his temple in Hang Dong district.

37 year old Phra Phansak Thitsilo, has now had his title reverted back to his lay name, Phansak Saenkhamwang, following his arrest at Wat Sriwaree Sathan in Tambon Sob Mae Kha. The warrant was issued on October 11 after several boys and their parents filed complaints with Provincial Police Bureau 5.

The mothers of the boys had collaborated their stories following their sons approaching them individually. When the mothers met to discuss the issue they decided to go to police.

The former Abbot has been accused of buying sex from multiple boys under age 18, paying them in either cash or valuables.
Chinese arrivals down by half in Chiang Mai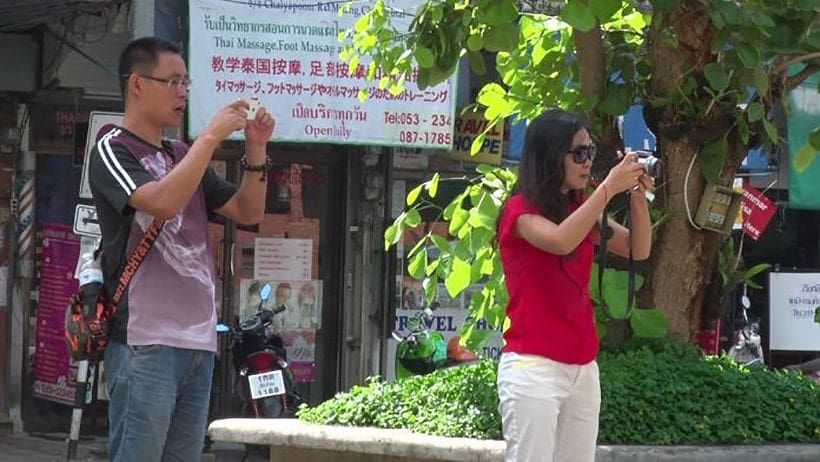 PHOTO: Chiang Mai News
A crisis meeting for tour operators has been held in Chiang Mai where they learned that Chinese tourism was down 50% in the first nine months of 2018.
Some measures were put forward to woo them back – including setting up Chinese language classes to improve communication with the tourists from China.
Reasons blamed for the big drop included the boat tragedy in Phuket and negative publicity from the Don Mueang airport security guard slapping the Chinese passenger. The Chiang Mai News say that "the Chinese were feeling disrespected."
There were lots of stories discussed about misunderstandings so it was proposed that the authorities set up Mandarin language courses. Other proposals included setting up a call centre, especially for the Chinese.
Everyone concurred that something had to be done to stop any further drop in numbers. The strength of the Thai baht and the weakening Chinese Yuan were also mentioned. Many agreed that a good start was made by immigration to stop under the table payments with the "No Tip" signage.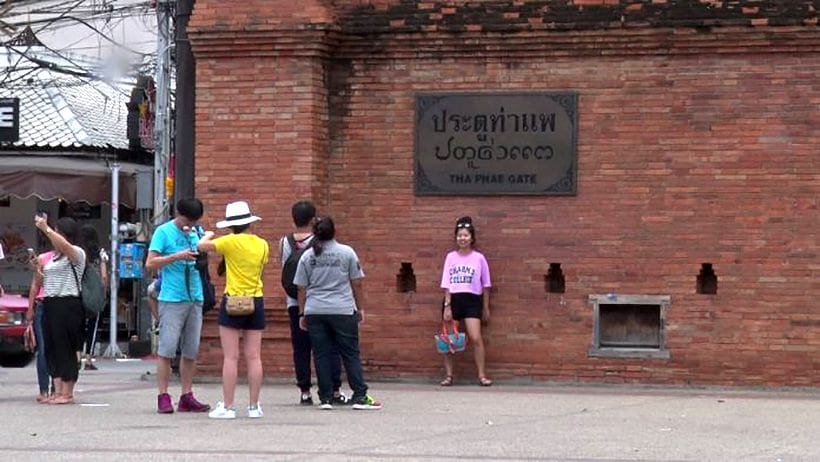 SOURCE: Chiang Mai News