Thailand industrial property a winner as US-China trade war drags on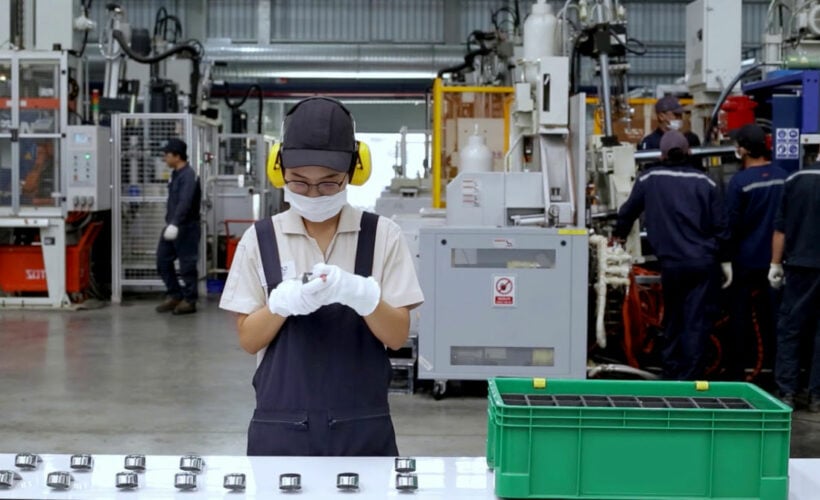 Amongst all the bad economic news, Thailand's industrial property sector is profiting from the protracted US-China trade war, as mainland Chinese manufacturers shift production to ASEAN countries in an attempt to avoid escalating tariffs.
Chinese foreign direct investment into the south east Asia sector rose last year by 31.7% to USD 233 million, after declining by 15.7% in 2016-17, according to Bank of Thailand data. In the same period, total FDI into Thailand skyrocketed by 130.5% year on year. Chinese investment accounted for 4.3% of total FDI last year and 7.6% in 2016-17, according to CBRE.
FDI into Thailand's manufacturing sector was increasing before the trade war too, and is now seeing increased participation from China.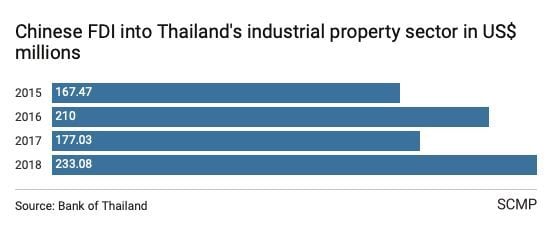 Last year, sales of serviced industrial land plots – privately owned industrial estates – by major developers in Thailand increased by 50% year on year. One park, specifically developed for Chinese manufacturers by Thai industrial estates provider Amata, accounted for 15% of the total sales in 2018.
CBRE also says China could be in line to take over from Japan, which has been the largest source of investment into Thailand since the late 1980s. Total FDI into Thailand last year amounted to USD 235 billion, with Japan contributing USD 86.6 billion and China US D4.9 billion, so there's still a long way to go before Chinese investment outstrips Japan.
📱 Download our app on Android or iOS for instant updates on your mobile
📧 Subscribe to our daily email newsletter
👍 Like/Follow us on Facebook
🔔 Subscribe to or Join our YouTube channel for daily video updates
Myanmar summit Saturday tests ASEAN's effectiveness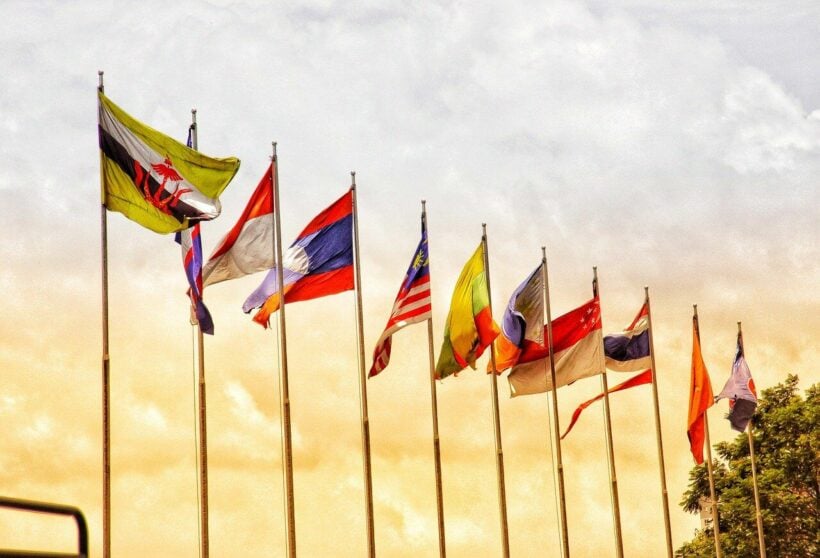 Leaders from the 10 countries of ASEAN will meet Saturday at a summit to discuss the crisis in Myanmar in what many see as a credibility test for the organisation. As the military junta in Myanmar have ramped up violence and lethal force against pro-democracy protestors, the country is descending into what the UN high commissioner for human rights referred to as a Syrian-style civil war.
With at least 739 fatalities at the hand of the Burmese military security forces since their coup on February 1, a UN envoy estimated about 250,000 people are displaced in the country.
The world is watching now, with heavy stress on the Association of Southeast Asian Nations to deliver some solutions or at least progress on the Burmese quagmire. Expectations are high with pressure on this summit to prove that ASEAN is a stable and credible diplomatic organisation, capable of resolving conflict in Southeast Asia and affecting change. ASEAN usually maintains a laissez-faire stance on their member countries' internal conflicts and controversies, but this crisis may spurn the organisation to action.
Countries around the world have condemned Myanmar's military coup and called for action and sanctions. The US Treasury department just declared pearl and timber exports will be sanctioned, stating that these natural resources are state-owned and helping fund the Burmese military.
Some have pushed for Myanmar to be removed from ASEAN altogether. Activists and human rights organisations have demanded leaders of the military junta be barred from participating in Saturday's summit in Jakarta. But Min Aung Hlaing, the military chief who led the coup, say he will travel to Jakarta this weekend to attend the summit of ASEAN, his first international trip since helming the military junta. The UN's special envoy to Myanmar will also travel from Bangkok to participate in the summit.
Whether or not the Burmese military chief will end up actually going to the meeting, or will instead appear virtually online, is still hotly debated.
The ASEAN meeting will have 2 noticeable absences so far (perhaps 3). The Burmese shadow government made up of the original democratically elected government and its appointees had petitioned for representation at this ASEAN summit, a request that so far has not been accepted. And Thai PM Prayut Chan-o-cha has also decided to skip the summit, stirring some controversy by sending his veteran Foreign Minister Don Pramudwinai as a stand-in. Some see this as a shirking of international responsibility as the coup and crisis in neighbouring Myanmar may stir the international public's memory of Thailand's recent coup and military leadership, as well as create the perception of being aligned with Burmese coup quasi-supporters China and Russia.
A Thai Foreign Ministry spokesman asserted that PM Prayut's ASEAN summit absence is not political, but rather a necessity as Covid-19 has been rampaging throughout Thailand and the current third wave outbreaks require his immediate attention.
PM Prayut did speak with Indonesian president Joko Widodo this morning about the upcoming meeting. He conceded that the Burmese crisis threatens stability in Southeast Asia and is a challenge for peace amongst ASEAN countries.
SOURE: Macau Business
📱 Download our app on Android or iOS for instant updates on your mobile
📧 Subscribe to our daily email newsletter
👍 Like/Follow us on Facebook
🔔 Subscribe to or Join our YouTube channel for daily video updates
Thailand, Cambodia and Malaysia – surprise spikes in Covid infections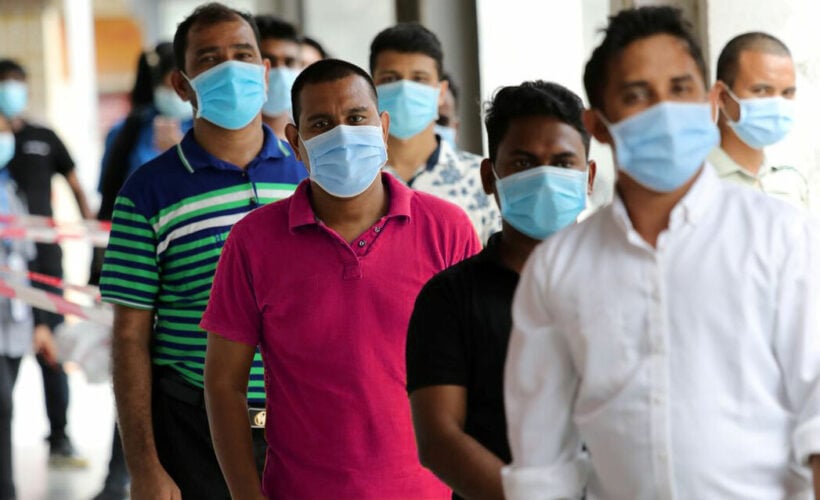 For Cambodia, Malaysia and Thailand, the Covid situation was 'under control'. Everything was going fine and the countries were mulling re-opening borders to general travel. Well everything was going fine, until it wasn't.
In just 3 bewildering weeks, Thailand has gone from 'let's re-open Phuket' to setting up thousands of field hospital beds. The daily infection totals over the past week have surpassed anything Thailand has had to face over the past year. A cluster of cases from Bangkok's hi-so nightclubs was followed by Bangkokians heading out of town for Songkran, mixing about with their families and friends, and then returning, a massive movement of people around the country.
The Thai government couldn't have come up with a more effective plan to spread Covid-19 if it had tried.
Restrictions have been now announced nationally, with some tighter measures being announced in red zone provinces. Bars and clubs have been shut, restaurants banned from serving alcohol and the opening hours of shopping centres have been cut. Some provinces are doing one thing whilst the province next door is doing another. Provincial police are not exactly sure what they're meant to enforce because it changes almost daily.
Some red zone provinces now have entry restrictions, including Covid paperwork, proof of vaccination or insistence to do a test upon arrival. More will follow.
Doctors, too, are reporting that patients in this current wave, which involves the more transmissible strain called B117, or the UK variant, are presenting with a different cocktail of symptoms. Thai doctors are reporting that about 40% of patients with symptoms developed pneumonia while in hospital – a higher proportion than in Thailand's previous waves.
A survey conducted by the UK Office for National Statistics in England found that people testing positive for the new variant were more likely to report persistent coughing, rashes, red eyes, tiredness, muscle aches, sore throat and fever compared to those who have the original strain.
📱 Download our app on Android or iOS for instant updates on your mobile
📧 Subscribe to our daily email newsletter
👍 Like/Follow us on Facebook
🔔 Subscribe to or Join our YouTube channel for daily video updates
Malaysia joins calls to hold emergency ASEAN summit over Myanmar political situation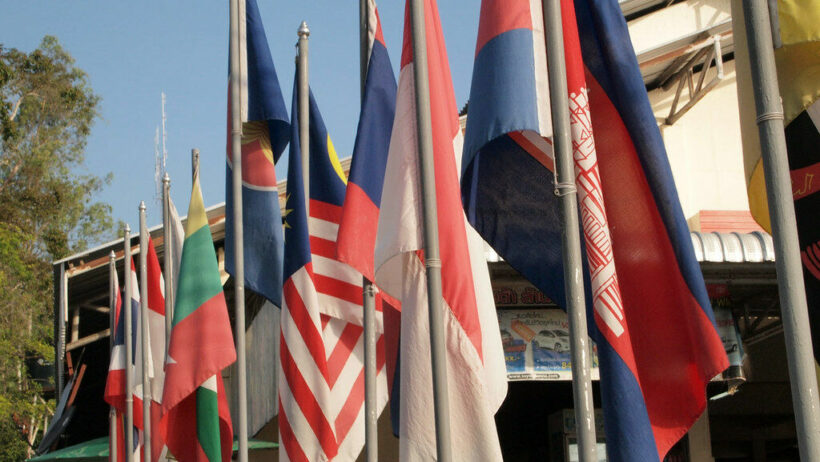 Malaysia is joining calls to hold an emergency ASEAN summit to discuss the political turmoil in its neighbouring country of Myanmar. Malaysian PM Muhyiddin Yassin says he supports Indonesia's president who originally proposed the emergency meeting.
Muhyiddin says the continued use of lethal violence against unarmed civilians was unacceptable, and urged Myanmar's military leadership "to change its course and choose a path towards peaceful solutions."
"There is no question about it, the use of live ammunition against peaceful protests is unacceptable. This deplorable situation must stop immediately."
"We in Malaysia, and the larger ASEAN community, cannot afford to see our brotherly nation of Myanmar become so destabilised at the hands of a selected few, who seek to promote their own vested interests."
Since the coup, Indonesia has led efforts within ASEAN to seek a peaceful solution to the crisis. Its president called for democracy to be restored and violence to be halted, joining other nations in condemning the military-led violence against anti-coup protesters.
"I will immediately call the Sultan of Brunei Darussalam as head of ASEAN to as soon as possible hold a high-level ASEAN meeting to discuss the crisis in Myanmar."
ASEAN members discussed the political situation in Myanmar earlier this month, with the Thai Foreign Ministry now joining the growing list of countries to pressure the military to hold talks with political dissidents to end the conflict. But, Thailand still hasn't outright condemned the coup. Many say Thailand may be wanting to get more involved as it prepares to see an influx of Myanmar nationals fleeing to Thailand to escape the increasing violence in their home country.
Just recently, the military coup leader in Myanmar made statements that indicated the military was okay with pending sanctions from the international community, implying that the government was willing to be isolated from the world.
Myanmar's most powerful Buddhist group has also criticised the military's use of violence and has appeared to break from historically aligning itself with the government. The group says it will stop activities in an apparent move to protest the political situation.
The United Nations has also criticised the violence against anti-coup protesters in Myanmar, citing women and children are among the victims killed as increasing concerns of civilian casualties mount.
SOURCE: Bangkok Post
📱 Download our app on Android or iOS for instant updates on your mobile
📧 Subscribe to our daily email newsletter
👍 Like/Follow us on Facebook
🔔 Subscribe to or Join our YouTube channel for daily video updates