Thai Airways – we need more planes

Thai Airways says it's has lost 10 percent of its market share over the past three years due to a shortfall in available planes. It's new business plan states that, if the national carrier wants to restore market share it needs at least 125 aircraft, according to Thai Airways president Sumeth Damrongchaitham.
The national airline has submitted its business plan to the board for consideration. The plan includes procurement of a new fleet of aircraft. If the business plan is supported by the board the plan is likely to go to Cabinet next month.
While the airline waits for its new fleet (which would be delivered in two years), Sumeth says they have a 'Plan B' to rent aircraft in order to accommodate passengers, especially during the coming high season.
He indicated that the number of aircraft to be rented is yet to be determined but it must correspond with the number of planes under maintenance.
Regarding business alliances, the Thai Airways president says the national flag carrier plans to join hands with its ally to expand flights to the US after the US FAA upgraded the status of the Thai carrier from Category 2 to Category 1.
He also disclosed that Thai Airways had partnered with Spring Airlines, China's biggest low-cost airline, to accommodate Chinese tourists who want to travel to Thailand during the high season from December to February.
Thai Airway's load factor during the October-November period stood at 78 percent, a reported 10 percent drop in tourist arrivals from China.
ORIGINAL STORY: Thai PBS


Do you need help with your business? Are you searching for a new job? Or an employer looking to hire? Try JobCute today.

Read more headlines, reports & breaking news in Thailand. Or catch up on your Thailand news.
Strong baht a concern for Thai hotel sector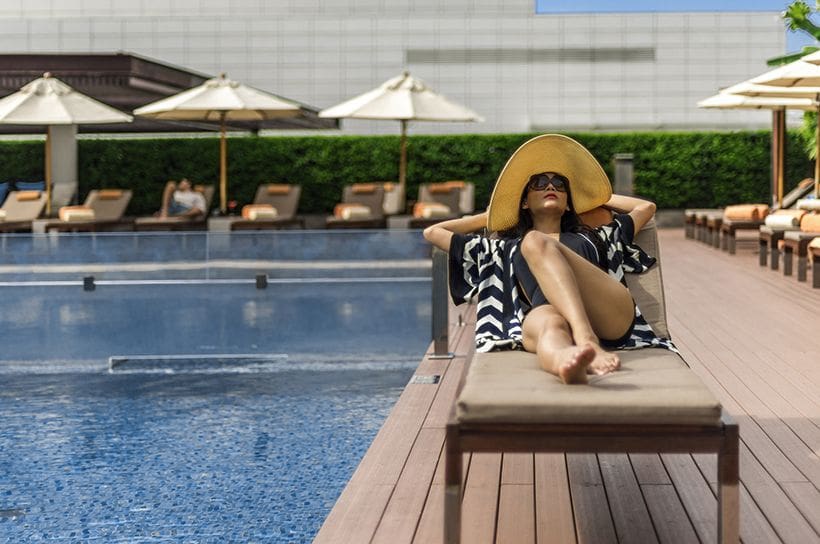 by Bill Barnett
Thailand's baht performance against Asian currencies in 2018, was unmatched, with the exception of the Japanese yen.
Commenting on the trend financial news Bloomberg have highlighted that in 2019, a further 4% in growth this year have it sitting at the top of the table.
Oddly, one of the underlying factors stimulating the baht's appreciation is the recovery in tourism arrivals which has a double-digit impact on the country's GDP.
While the elections remain a wild card on forward expectations, the reality is that the currency has not been hit like the Chinese yuan, which has been disrupted by a threatened U.S. China trade war and slowdown in its economy.
Despite higher than expected tourism numbers in 2018, hotel owners are cautiously optimistic on the prospects for the year.
In reality, despite rising prices for visitors, the economic climate is leading many property developers turning to hospitality assets as the real estate market remains volatile. The general view is that sustainable cash flow as part of their business mix is good and that tourism fundamentals remain strong.
Still, looking at nearby competitors such as Vietnam, which is rapidly growing from a cub into a tourism tiger, the issue of affordability is concerning. Currency swings remain a real and present factor in demand, so expect hoteliers to keep watching currency levels closely in 2019.
Plastic surgery furore and first transgender contestant at Miss Universe in Bangkok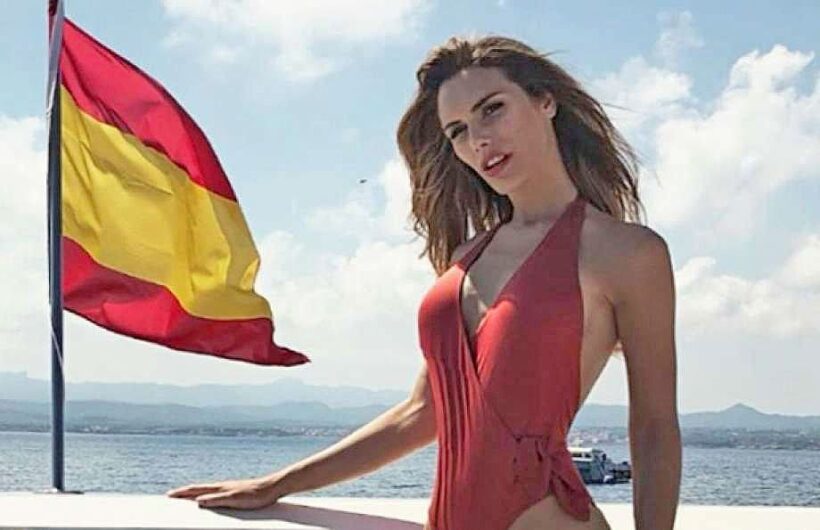 PHOTO: Spain's Angela Ponce becomes first trans woman to compete for Miss Universe
After the beauty dust has settled and the glitter is wiped away, it seems all is not well with the latest Miss Universe Pageant. Taking place in Bangkok recently, new revelations have surfaced surrounding one of its entrants and, notably, her plastic surgeon. 
Aesthetic and rhinoplasty surgeon, Froilan Paez, took to social media in order to post pre and post-op images of one of his clients. Displaying the fruits of his labor, former Miss Venezuela 2017 Stefany Gutierrez's transformation was uploaded to Mr. Paez's Instagram account. 
What looks like part of a 'thank you' posting, Mr. Paez tagged Venezuela's most beautiful woman declaring her "a true diamond that knew whom to trust to get its best shine." However, it appears that the beauty queen is not the first model to crop up in his particular feed. 
Delving a little deeper shows a host of 'nose job' patients who have gone under the knife, including those from previous beauty contests. Utilising various hashtags, it does seem that Miss Venezuela 2017 did undergo rhinoplasty before taking to the stage.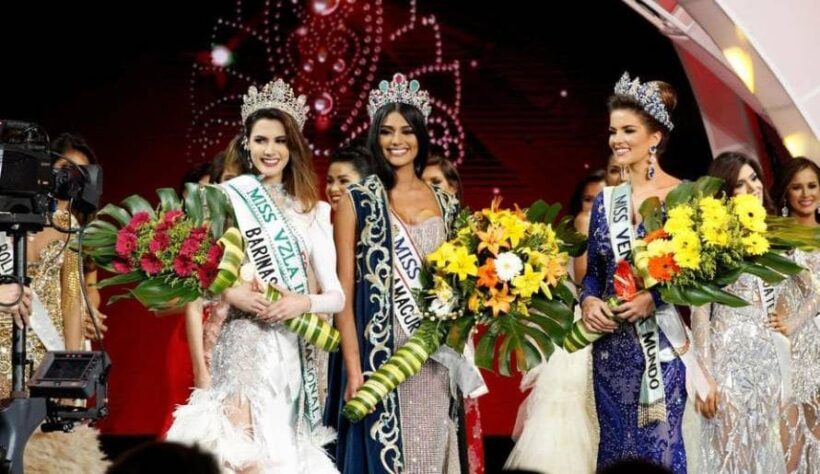 Meanwhile, the event in Bangkok last December also saw the first transgender contestant take part. Miss Spain, Angela Ponce, who underwent gender re-assignment surgery has set pulses racing for different reasons. 
"Trans women have been persecuted and erased for so long. I'm showing that trans women can be whatever they want. I am proud to have the opportunity to use this platform for a message of inclusion, tolerance and respect for the LGBT+ community." she said
Since 2012, The Miss Universe Organisation has lifted its ban on entry for transgender contestants which has raised awareness on the subject. With Catriona Gray from the Philippines taking victory, the Thai capital saw the Miss Universe contest beamed to nearly 200 countries across the world. The TV audience is just as great and usually attracts half a billion viewers every year.
Speaking to Thomson Reuters Foundation, Ponce explained that trans children often have to deal with mental health issues such as depression.
"I was born into a world, into a society which really wasn't prepared for me. So many children face discrimination for being different. It is important to tell them they have a right to be who they are, who they want to be," she added.
In fact, gender reassignment in Thailand has gathered pace as Darren Lyons of MyMediTravel explains;
"Thailand has long been considered at the forefront when it comes to transgender surgery. Gender-affirming surgery is firmly on the map with as many as three patients travelling to Thailand daily for this procedure."
"This is coupled with a growing supply of highly trained surgeons utilising years of experience to provide low-cost medical care to overseas patients. What better way to relax and recuperate post-treatment than at a nearby resort moments from one of Thailand's pristine shorelines."
All of this comes against a large shift in Thai law as the country readies itself to pass a bill allowing same-sex unions. Consequently, they will become the first country across Asia to pass this specific law.
Scrapped: Back to the drawing board for Suvarnabhumi Terminal 2 design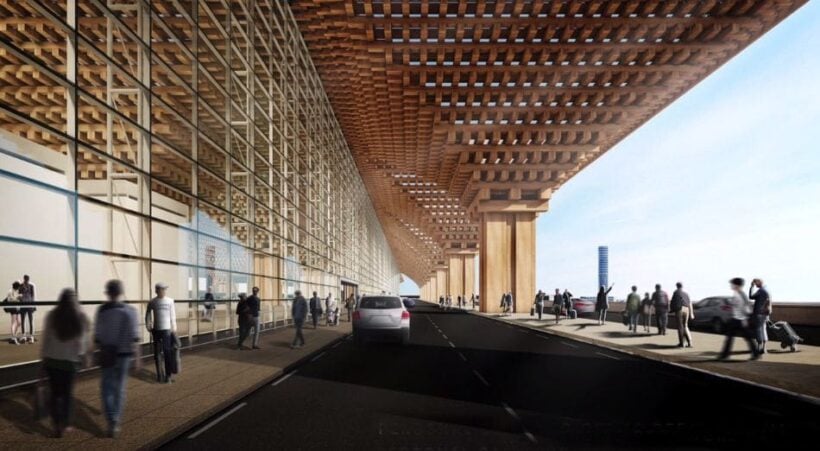 It's back to the drawing board for the AoT and the new Terminal 2 project at Suvarnabhumi Airport. The contract to design the much needed second terminal has been the subject of a lot of bitter criticism in the Thai architectural community.
The board of Airports of Thailand Public Company, the operator of Suvarnabhumi international and five other major airports in Thailand, has scrapped the Suvarnabhumi Airport Terminal 2 project design. With a proposed budget of 329 million baht, the scrapped design contract was originally awarded to the DBALP Consortium, or the Duangrit Bunnag Group.
The AoT board cited the need to overhaul the project's design to meet the requirements of Terminal 2's users in rejecting the group's controversial design, which was approved by the AOT management in August 2018.
Recently, 12 professional organisations, including the Association of Siamese Architects, the Consulting Engineers Association of Thailand, the Thai Contractors Association and the Anti-Corruption Organization of Thailand, voiced strong objections to the AOT's plan to expand Terminal 2 at an estimated overall cost of 40 billion baht, claiming the project was wasteful and citing the high speed train project linking Suvarnabhumi and Don Muang airports in Bangkok and U-tapao airport in Rayong, which combined, can accommodate between 100 and 120 million passengers a year.
Meanwhile, the issue of renting out space at Suvarnabhumi and other major airports for duty-free, retail and other commercial services, it was reported that the AOT board has split the business operations into three major contracts in the next concession auction – one contract for duty-free businesses, another for retailing and other commercial services and the third for duty-free pickup counter services.
King Power International Group is currently the concessionaire for the duty-free business at Suvarnabhumi and other major airports, but its concession expires next year and a new auction will be held at the end of this year to select new operators.
Several Thai and foreign companies have shown interest to joining the bidding for concessions worth several billions of baht each year.