Phuket's Boat Lagoon rebrands, sets sail for lifestyle destination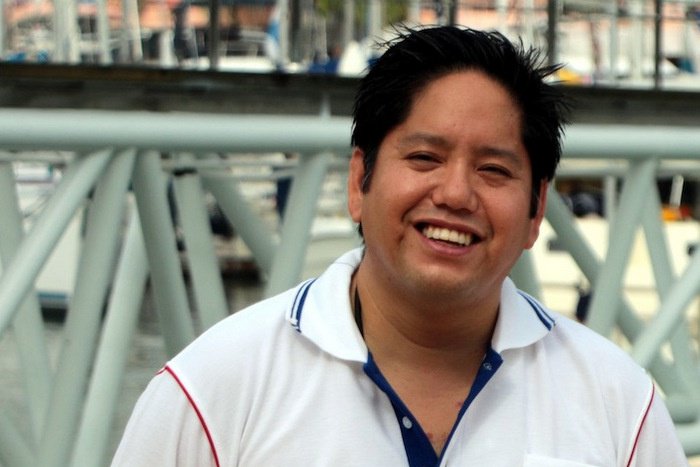 PHUKET: Do you know why the iPod succeeded? After all, it's just another MP3 player. Yet it's so much more than that: a fashion accessory, an icon of a certain lifestyle, a symbol of fun and, of course, a music player. It looks beyond the obvious and expands the concept that leads to such a hit.
Here in Phuket, it's the Boat Lagoon that's aiming to be more than you expect.
You hear the name Boat Lagoon Marina and you probably think boats – row after row of shiny yachts waiting to be taken to sea – with packs of sea dogs taking care of the vessels. Is there a place there for non-sailing types?
Yes, there is, and there will be more. The Boat Lagoon is opening up and showing its new, true nature – that of a lifestyle destination reflected in its new name – Boat Lagoon Marina Village.
This current expansion is a consequence of steady and sustainable development, which the Boat Lagoon has been undergoing since its founding almost 25 years ago. While other marinas in Thailand have tried to enter the lifestyle market from the outset, the Boat Lagoon's owners chose to build strong foundations in the marine business and then add to the concept.
It has grown into more than just a yacht marina, as it now boasts a large number of permanent residents, hundreds of meters of retail space, a big hotel and more. Expansion into the lifestyle and events market is yet another step in its evolution.
This transformation, fitting perfectly with a recent wave of dynamic development on the east coast of Phuket, is already visible at the entrance to the complex, where a massive steel sculpture is catching the eyes of everyone passing by. If they ever slow down, they will notice a row of boutiques and bistros inviting them to enjoy the Boat Lagoon and find out more.
In addition to a variety of restaurants now servicing the marina, the area provides space for an enjoyable walk down a leafy promenade – something that cannot be said about many other spaces in Phuket. And now, thanks to a new footbridge – opened a weeks ago – it just got better.
"We want this space to be more dynamic and lively; the bridge will allow people to move around the Lagoon more freely", explains Boat Lagoon Deputy Managing Director Boon Yongsakul.
The bridge does just that, allowing pedestrians to cross from the Admiral Prince Abhakara Kiartivongse statue – the father of the Royal Thai Navy – to the Boat Lagoon's lighthouse that offers fantastic views from its top. And when a boat needs to pass, the bridge opens up like a gate to the seas.
It was next to the statue that a ceremony was recently held to ask the much revered prince and deities for good luck with the Lagoon's expansion – an ambitious project that includes even more lifestyle outlets as well as an ongoing series of events, such as a stylish weekend market, to take place within the complex.
Named after the Lagoon's iconic lighthouse, the market aims to bring Thais and expats together to enjoy a more tasteful kind of weekend event. With hand-picked vendors manning the stalls, live performances and different themes for each event, its goal is to bring new quality to the market concept and even more life to the East coast of the island.
Speaking after the merit making ceremony at the foot of Admiral Prince's statue, Boat Lagoon founder Kanit Yongsakul said, "If you ask Abhakara for help with something positive, it's sure to succeed."
"Income is secondary to us. What we want is to give Phuket residents a place for leisure time – a space where they can take a walk with their families, have a good meal and enjoy themselves," he added.

— Maciek Klimowicz
Keep in contact with The Thaiger by following our Facebook page.
Never miss out on future posts by following The Thaiger.
Turbulence ahead for Thailand's aviation industry | VIDEO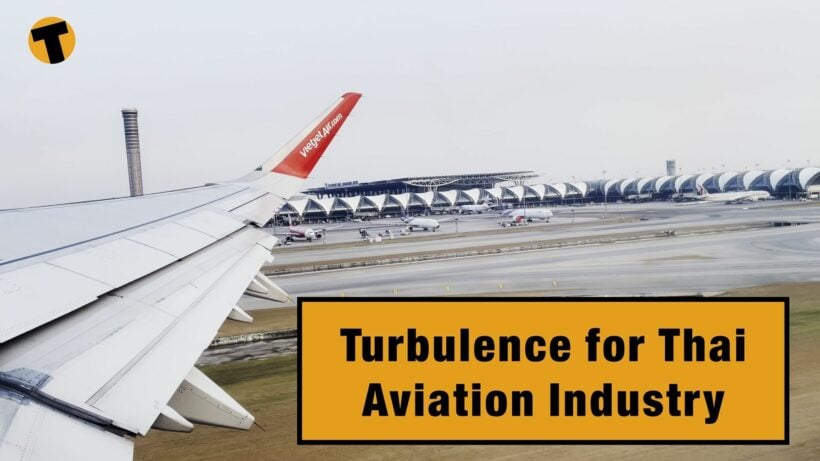 When the airlines, in particular, were asking the government to put their hands in their pockets for some relief funding in August last year, it was genuinely thought that international tourists would be coming back for the high season in December and January. At the very least local tourists and expats would head back to the skies over the traditional holiday break. And surely the Chinese would be back for Chinese New Year?
As we know now, none of that happened. A resurge in cases started just south of Bangkok on December 20 last year, just before Christmas, kicking off another round of restrictions, pretty much killing off any possibility of a high season 'bump' for the tourist industry. Airlines slashed flights from their schedule, and hotels, which had dusted off their reception desks for the surge of tourists, shut their doors again.
Domestically, the hotel business saw 6 million room nights in the government's latest stimulus campaign fully redeemed. But the air ticket quota of 2 million seats still has over 1.3 million seats unused. Local tourists mostly skipped flights and opted for destinations within driving distance of their homes.
As for international tourism… well that still seems months or years away, even now.
Keep in contact with The Thaiger by following our Facebook page.
Never miss out on future posts by following The Thaiger.
Domestic air passenger numbers double those of January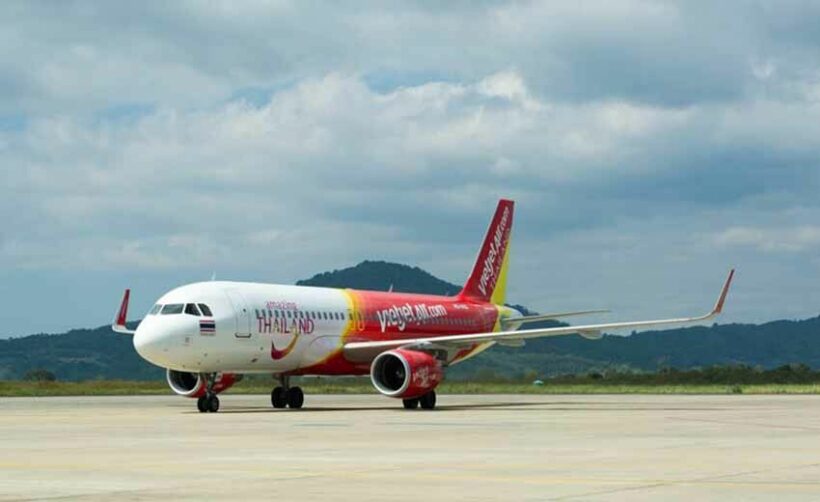 Passenger numbers on domestic flights within Thailand have doubled within a month, rising from 4,000 in January to over 10,000 this month. Having nearly recovered to pre-pandemic levels, domestic travel plummeted once more when Covid-19 resurfaced late last year.
Apirat Chaiwongnoi from the Department of Airports says 15 of Thailand's 29 airports are now operating domestic flights, with more expected to follow. He believes the aviation sector will continue to recover further in the coming 6 months, bolstered by the national vaccine rollout.
Around 120 domestic flights a day are now operating, which is twice the number that were operating at the lowest point in the crisis. Prior to the resurgence of the virus in December, domestic passenger numbers had recovered to 30,000 – 40,000 a day, around 80% of pre-pandemic numbers.
The DoA says airports must continue to adhere to the Covid-19 hygiene measures put in place by the Health Ministry and the Civil Aviation Authority of Thailand.
SOURCE: Bangkok Post
Keep in contact with The Thaiger by following our Facebook page.
Never miss out on future posts by following The Thaiger.
Samut Sakhon's shrimp market to remain closed until February 15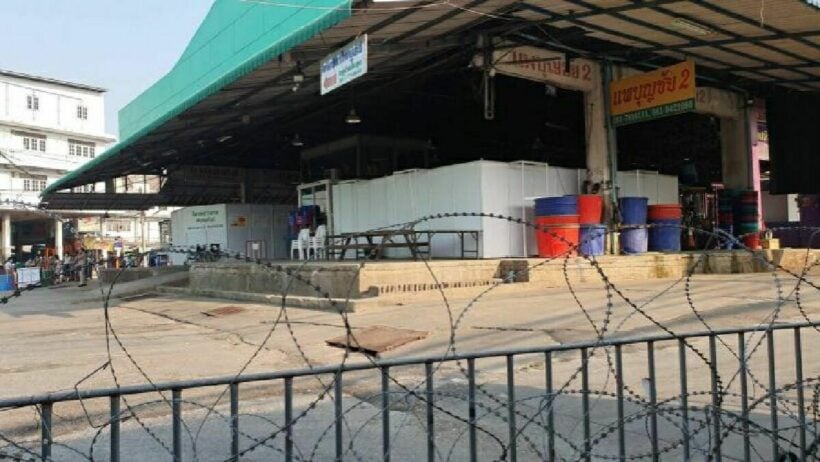 Samut Sakhon's Central Shrimp Market, the epicentre of Thailand's recent wave of Covid-19, will remain closed until February 15. The market can reopen once the overall hygiene situation at the market and surrounding area has improved, according to the province's disease control committee.
Local officials say the shrimp market needs to remain closed until the market structure and nearby residential facilities are inspected. People who violate the order face up to a year in prison and a fine up to 100,000 baht.
More than 12,000 people in the province have tested positive for Covid-19. The increasing number of infections is a result from the active case finding to contain the spread of the virus.
SOURCE: Thai PBS World | Thairath Online
Keep in contact with The Thaiger by following our Facebook page.
Never miss out on future posts by following The Thaiger.