Phuket hotel watch – 3 months down, 9 to go in 2019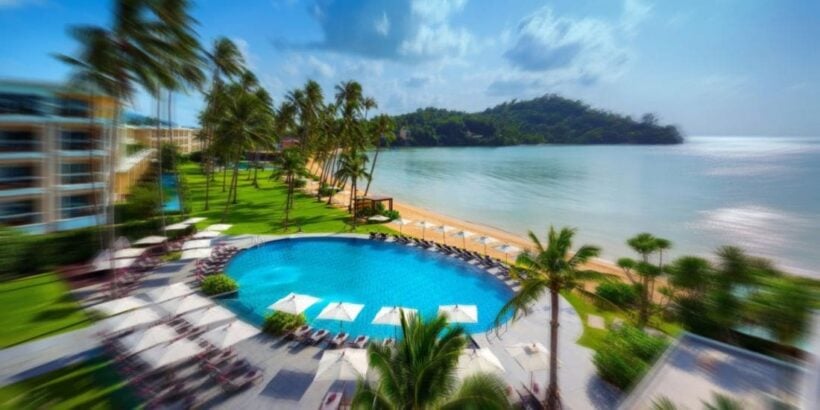 by Bill Barnett of C9Hotelworks.com
At the beginning of the year Phuket's tourism and hotel sector was cautiously optimistic after a strong first half of 2018 and humbling second half. Key terms that kept popping up were Mainland Chinese, Thai Baht Appreciation, Elections and Supply Concerns.
So today, with three months of performance under the belt in 2019 what are the key trends in hotel trading? These can best be compressed in the following points –
According to data from hotel benchmarking group STR, Thailand remains Southeast Asia's leading destination for Mainland Chinese, but the gloss is being diminished by Vietnam's meteoric rise, and strong numbers by the Philippines and Cambodia.
Market-wide RevPar shunk by 0.04% in 2018 and flat demand at the onset of the year is now shifting into negative territory moving into February and beyond. Turning back to last year, group demand is falling which is as key concern in a wholesale driven marketplace.
One stark positive is that RevPar is being propped up by rates and not occupancy. A key takeaway is that in peak and high season, Phuket hotels are able to drive rates up in key periods and continue to do so. This of course is a broad trend.  Good hotels tend to perform at higher levels, while poorly managed ones remain subpar.
Getting beyond the numbers, as I speak to hoteliers the expectation is that wholesalers remain a critical component of the island's hotel industry and despite the expected shift with technology to more direct bookings, the reality is that wholesale models are sensitive to demand volatility and the result of this feeding frenzy most often will be either flat rates for the year or in some cases a retraction.
We expect the remainder of 2019 to be challenging. Some hotels will look at this as an opportunity to reposition, renovate or cut costs. While others will look at new segments, niche offerings or emerging markets like India to regain momentum.
As for the top critical issues facing Phuket hotels, in my opinion these can be distilled in the following Top 3 Things Keep Me Awake at Night…
• Mainland Chinese – If tourism players or hotels believe the damage to Brand Phuket is over, think again. Talking to key tour operators there remains a hangover from last year's boat sinking incident and travellers remain keenly concerned over safety. Only time and more concentrated promotion will see a return of the numbers.
• Growing Supply and Demand Imbalance – The current pipeline is just over 8,000 keys in development on the island. What's more concerning is that projects in planning are not represented in this metric, and by our estimate there are approximately 5,000 more keys in planning. While both the pipeline and planning numbers will see some wash, the sum total exceeds current and forecasted demand.
Moreso, the rise of unlicensed condominiums, apartments, houses and villas is continuing unabated and is further exacerbating supply issues. Every time you see a group of tourists renting a 3 or 4 bedroom villa, that's three or four hotel rooms that lay empty. Government control of unlicensed properties is a key issue facing Phuket's tourism industry.
• Diminished Natural Resources and Strained Infrastructure – Water tops the list and there is little doubt we are reaching the tipping point with mounting shortages and soaring demand. Electricity is another concern. Lastly is a rising number of vehicles on the road, a urbanising trajectory and slow development of roads and public transport.
To these point's lets revisit the hotel development pipeline and reflect that a island long term master plan, zoning for new tourism expansion and requirements for developers to invest in public infrastructure to obtain operating licenses is sorely lacking. Something has to give on this front.
In conclusion am I pessimistic about Phuket's tourism and hotel future in 2019 and beyond? Absolutely not, direct airlinks are growing and the island has a well-structured capacity for handling tourism, but I firmly believe looking into our problems, discussing and finding ways to resolve these are critical to a sustainable growth pattern.


Find more property for sale and rent across Thailand at Thaiger Property, powered by FazWaz. You can even list your property for free.

Do you need help with your business? Are you searching for a new job? Or an employer looking to hire? Try JobCute today.

Read more headlines, reports & breaking news in Phuket. Or catch up on your Thailand news.
Thai baht lowest since January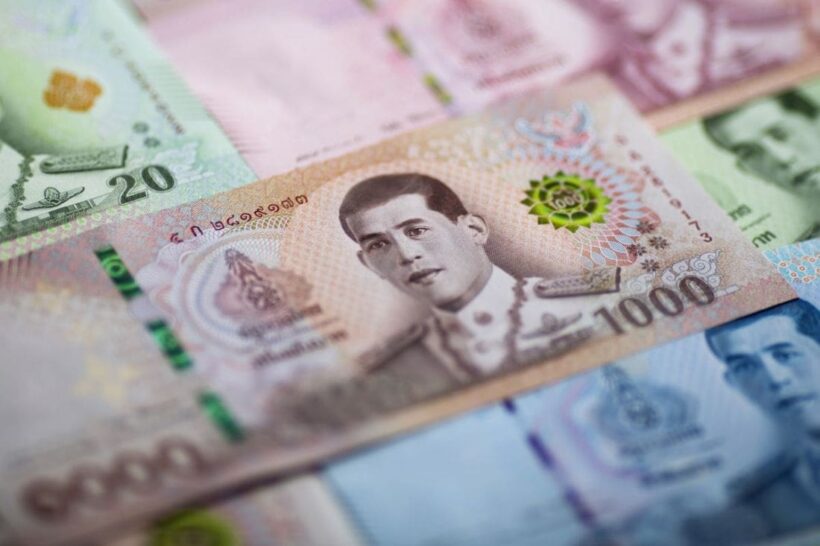 The Thai baht has been Asia's best-performing currency during Q1, 2019. But things appear to be losing momentum as the baht falls to its lowest since January.
The Thai baht weakened to as low as 32.035 per dollar, the lowest level since January 10th and falling through the psychological support of 32 baht in the US dollar.
Sentiment for the Thai currency has deteriorated as concerns linger over political stability after Thailand held its first general election on March 24 since the 2014 coup.
The Office of the Ombudsman issued a statement this week saying that it has accepted a petition seeking a review by a court on whether the election should be annulled.
Roong Sanguanruang, a market analyst at Bank of Ayudhya Pcl in Bangkok says, "As for domestic factors, we have hiccups in the political landscape and also have some of the impact from the dividend season" that contributed to the weaker baht.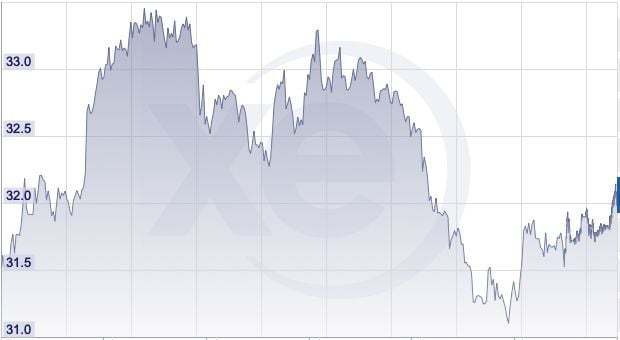 xe.com
Strong growth from key markets compensate for slight dip in Chinese tourists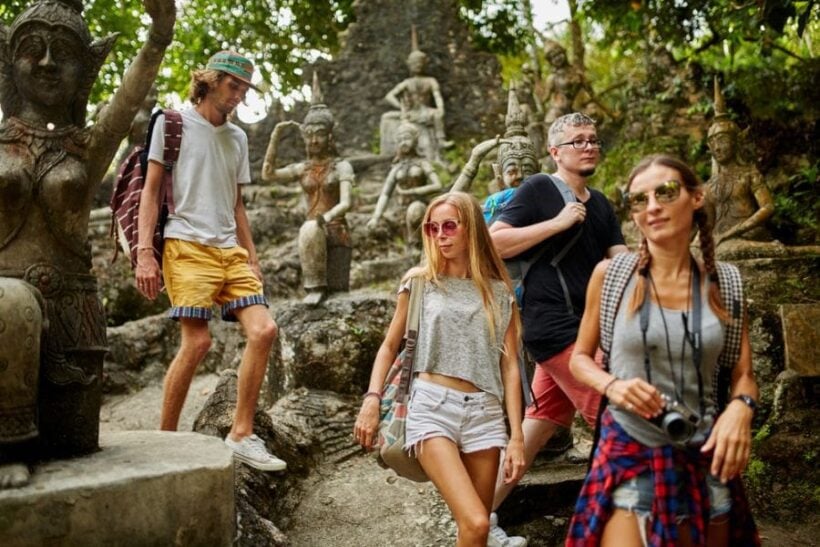 by Thanchanok Phobut | Senior Coordinator, Thailand
CBRE, international property consultants, believe that the Thai tourism market is still as resilient as ever.
Earlier this year, the Ministry of Tourism and Sports announced they are expecting more than 40 million tourists to visit Thailand this year, up from the record-breaking 38.3 million last year. According to the latest figures, the first two months of 2019 showed a 2.5% year-on-year growth in international tourist arrivals at 7.3 million, compared to 7.1 million the previous year.
In the first two months of 2019, the total number of Chinese tourist arrivals decreased slightly by 2.2% – 2.17 million in 2018 to 2.12 million this year. Chinese tourist arrivals in February, the month in which the Chinese New Year was celebrated this year, decreased by 12.3% year-on-year.
Other key feeder markets like Malaysia, India, Korea, and Japan showed double-digit growth in the first two months of 2019, with India having the highest growth at 20.1% year-on-year. Even though the combined number of tourists from these four feeder markets was smaller than that of the Chinese market alone, this positive trend could replace any loss of Chinese tourists. The challenge remains for Thailand to win back this biggest feeder market now that the most significant holiday for Chinese people has passed.
Bangkok still attracts tourists from around the world. The number of international tourist arrivals to Bangkok in the first two months of 2019 was 4.68 million, a 3% year-on-year growth. The development of a third runway in Suvarnabhumi International Airport, approved by the government on April 17, will strengthen Bangkok's capacity to handle larger numbers of tourists in the future.
"In the first quarter of 2019, Rosewood Bangkok, a 159 key luxury hotel next to Phloen Chit BTS station, opened its doors to the public. This was one of Bangkok's most highly-anticipated luxury hotel openings together with Capella Bangkok and Four Seasons Hotel Bangkok on the Chao Phraya River, both of which will open later this year, underpinning renewed interest in the riverside area and capitalising on recent developments outside of the hotel sector," comments Mr. Atakawee Choosang, Head of Capital Markets – CBRE Hotels in Thailand.
CBRE believes that Bangkok will continue to be one of the top tourist destinations in the world with new luxury hotel openings, improving infrastructure, and attractions that appeal to a wide range of tourists.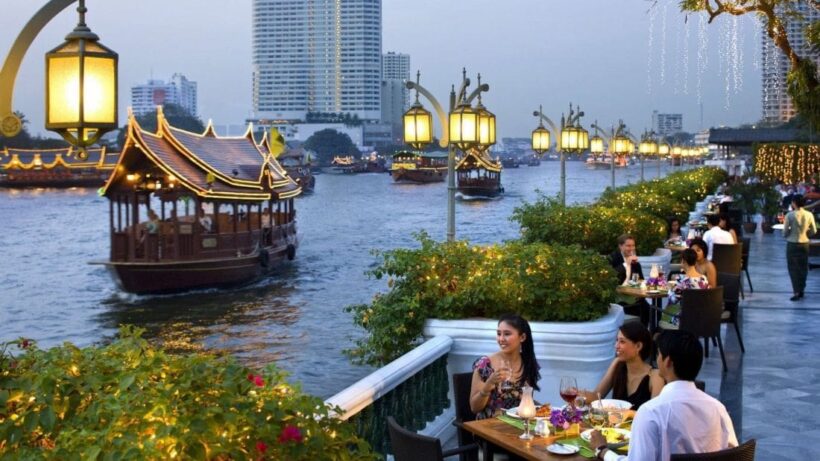 World Bank downgrades Thailand's 2019 GDP growth to 3.8%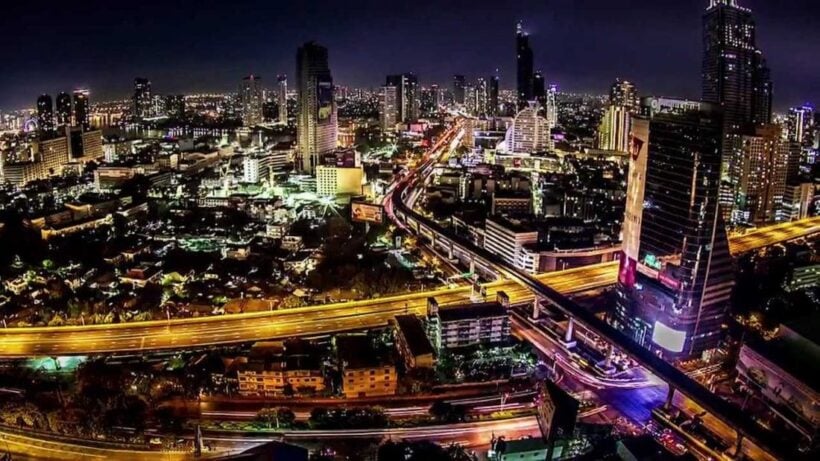 The World Bank is downgrading Thailand's growth projections to 3.8% from 3.9% for 2019. This compares to last year's 4.1% GDP. The Bank says that export growth has shrunk to 5.7% from last year's 5.9%.
The World Bank's senior economist for Thailand, Mr. Kiatpong Ariyapratya, says that the Word Bank also projects that Thailand's growth rate for next year would remain at 3.8%. He was citing the East Asia and Pacific Update report,
"Thailand's export growth projection for this year was adjusted down because of a global economic slowdown as a result of the simmering trade war between the US and China. Growth in tourist arrivals to Thailand this year is also projected to drop slightly."
Thai PBS reports that, although Thailand's growth projection is lower than the average 4%-5% rate for the rest of ASEAN, Mr. Kiatpong said that Thailand's economic growth trend was improving compared to the situation 2-3 years ago, especially investment in the government and private sectors and the private sector's consumption is picking up, constituting the main engines of economic expansion, expected to grow 4.6% and 4.3% respectively.
He warned that investments by the government sector for the year 2021, as well as government procurement projects and private sector investments, might be affected if formation of the new government is further delayed.