Phuket Finance: Buy Priceline and book your visa run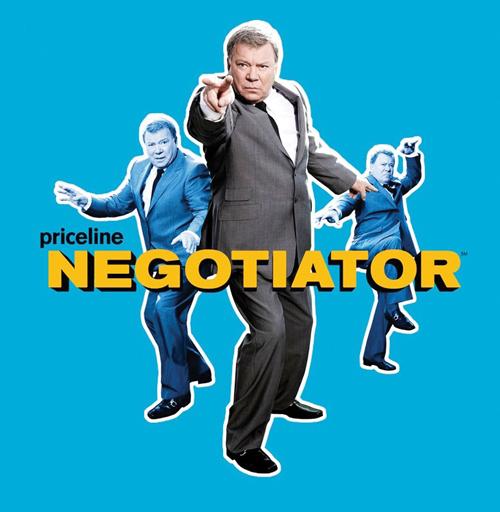 PHUKET: Just the other day I had a client ask me how he can save some money on his next visa run. He wants to explore more of Southeast Asia and has gotten tired of making the usual trip to Cambodia, Laos or Kuala Lumpur.
That's when I told him about Priceline.com. Priceline (PCLN) is the famous "Name Your Price" website in the United States. Here in Asia though, we use the Priceline subsidiary, Agoda.com, for hotels and in Europe they use Booking.com.
I have used Agoda.com to explore the Philippines, Bali, Malaysia and Vietnam. Each time I was saving anywhere from 10% to 50% on hotel rooms. The best part is that I got cash rewards for each booking and was able to redeem them on my other trips.
I've gotten free weekends from my reward travel. Those rewards come in handy for an expat that has to make a visa run and is looking to save money. Phuket currently has 1,117 hotels listed on Agoda ranging in price from US$20 to $1,800 dollars per night.
Priceline.com operates as a one-stop online destination to serve all your travel needs. You can book flights, hotels, car rentals, vacation packages and cruise trips. The company's Agoda.com provides hotel reviews and lets you know the key attractions for each city before you book.
Personally, I use Agoda.com only for booking hotels. My last trip to Kuala Lumpur found me too busy to book a room in advance. I had the taxi take me to Bukit Bintang and drop me off in front of some moderately priced hotels. At the desk the price was $90 per night. Standing at the front counter I went online, which took me three minutes, and booked the same room on Agoda for $52. A 42% savings! The desk clerk had a big smile on his face as I handed him my reservation number.
Actually the best part about Priceline has been the stock performance. Over the past eight years, the stock has risen an astounding 3,000%. I have owned it since 2007 and it has been my best performer after Netflix. I still think the stock is going higher and here's why: the company is best positioned among the online travel companies for the international market.
• Priceline.com is acquiring the US travel software company Kayak.com
• The company is trading with a cheap forward P/E (price/earnings) of 15 and has a 35% operating margin
• Priceline has $103 per share in cash and the stock is trading above both the 50 and 200 day moving averages
• Booking.com is the #1 online site for European hotels
• Up to 80% of the company's profits come from international travel the company continues to take market share from Expedia and Orbitz
• Priceline is using pricing power to negotiate hotel rates for customers
• Subsidiaries traveljigsaw and rentalcars.com have strong growth in car rental market
• JP Morgan raised its target on the stock to $835 and Jeffries upped theirs to $820
• Priceline has beat earnings estimates for 12 straight quarters
• The stock has a PEG ratio of 0.95, anything less than 1 is undervalued
Priceline.com is currently trading at $713.50 with a 52-week range of $553 to $774. The stock has dipped recently because its Kayak acquisition will close later than expected. Kayak will give a big boost to the company's bottom line due to Kayak's metasearch software.
Metasearch allows users to send requests to other search engines and databases to get a single list of results. This acquisition will put Priceline ahead of its rivals Expedia and Orbitz.
The technical picture looks great. Priceline.com gained over 50% in 2012 and has been forming a quiet consolidation for 12 months. Often leadership stocks will post strong price gains (50 to 100%) then fall asleep for 6-12 months before heading higher once again.
The one uncertainty overhanging the stock is Europe. Many analysts are worried that Europe may stay in recession longer than expected. The recovery that many had hoped for this year has yet to materialize. Uncertainty with the recent Italian elections and Cyprus bailout aren't helping to calm markets either.
I'm not as concerned as others though, considering the company has weathered the storm very well for the past five years that Europe has been in crisis. Bookings in Europe have been rather consistent and considering that only 25% of the European hotel market is online, there's plenty of room for growth. Priceline has less than 10% of total hotel bookings in Europe. There's considerable room for growth in Europe and people are still traveling to Europe and making hotel reservations.
Besides penetrating the European hotel market further, the fastest growth for Priceline is in Asia, the Middle East and Latin America. These regions have a burgeoning middle class that want to travel. Among the online travel sites, Priceline is best positioned in the growing $600 billion international travel market.
So when the time comes to make your next visa run or when you need to just get a break from Thailand, take a look at Priceline.com and one of their sites. They can help save you up to 50% and if you're looking at Priceline for your next investment, give me a call and we can discuss the merits of putting Priceline in your portfolio.
Don Freeman is president of Freeman Capital Management, a Registered Investment Advisor with the US Securities Exchange Commission (SEC), based in Phuket, Thailand.
He has over 15 years experience and provides personal financial planning and wealth management to expatriates. Specializing in UK and US pension transfers. Call 089-970-5795 or email: freemancapital@gmail.com.
— Don Freeman
Keep in contact with The Thaiger by following our Facebook page.
Never miss out on future posts by following The Thaiger.
Turbulence ahead for Thailand's aviation industry | VIDEO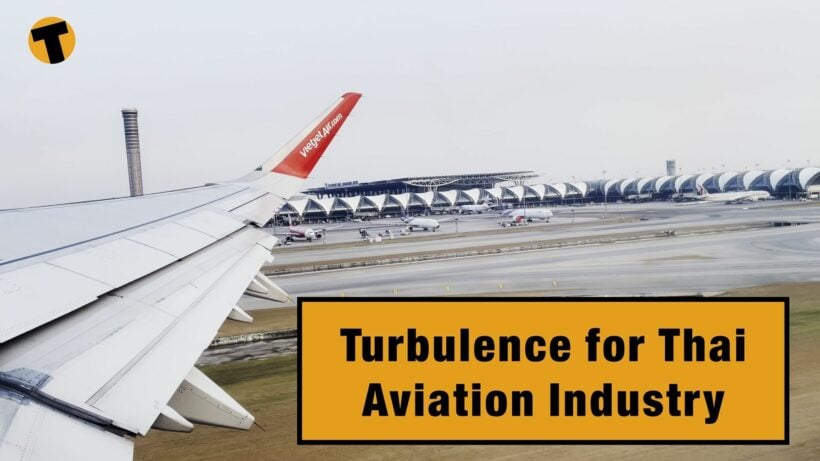 When the airlines, in particular, were asking the government to put their hands in their pockets for some relief funding in August last year, it was genuinely thought that international tourists would be coming back for the high season in December and January. At the very least local tourists and expats would head back to the skies over the traditional holiday break. And surely the Chinese would be back for Chinese New Year?
As we know now, none of that happened. A resurge in cases started just south of Bangkok on December 20 last year, just before Christmas, kicking off another round of restrictions, pretty much killing off any possibility of a high season 'bump' for the tourist industry. Airlines slashed flights from their schedule, and hotels, which had dusted off their reception desks for the surge of tourists, shut their doors again.
Domestically, the hotel business saw 6 million room nights in the government's latest stimulus campaign fully redeemed. But the air ticket quota of 2 million seats still has over 1.3 million seats unused. Local tourists mostly skipped flights and opted for destinations within driving distance of their homes.
As for international tourism… well that still seems months or years away, even now.
Keep in contact with The Thaiger by following our Facebook page.
Never miss out on future posts by following The Thaiger.
Domestic air passenger numbers double those of January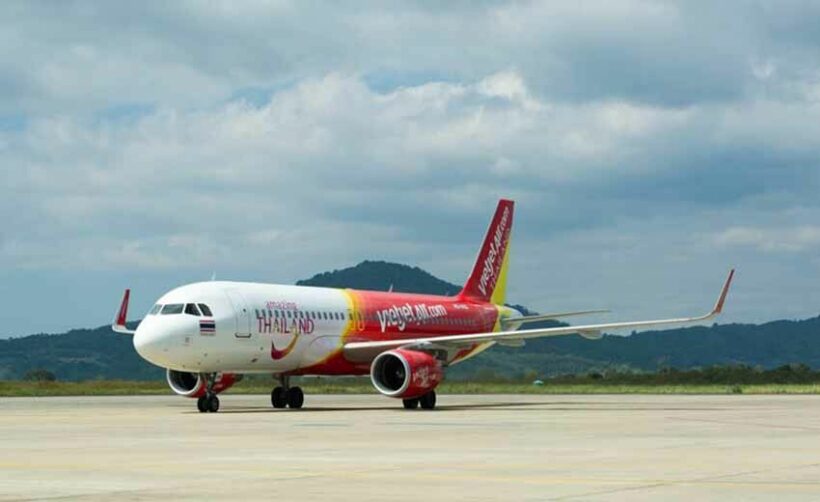 Passenger numbers on domestic flights within Thailand have doubled within a month, rising from 4,000 in January to over 10,000 this month. Having nearly recovered to pre-pandemic levels, domestic travel plummeted once more when Covid-19 resurfaced late last year.
Apirat Chaiwongnoi from the Department of Airports says 15 of Thailand's 29 airports are now operating domestic flights, with more expected to follow. He believes the aviation sector will continue to recover further in the coming 6 months, bolstered by the national vaccine rollout.
Around 120 domestic flights a day are now operating, which is twice the number that were operating at the lowest point in the crisis. Prior to the resurgence of the virus in December, domestic passenger numbers had recovered to 30,000 – 40,000 a day, around 80% of pre-pandemic numbers.
The DoA says airports must continue to adhere to the Covid-19 hygiene measures put in place by the Health Ministry and the Civil Aviation Authority of Thailand.
SOURCE: Bangkok Post
Keep in contact with The Thaiger by following our Facebook page.
Never miss out on future posts by following The Thaiger.
Samut Sakhon's shrimp market to remain closed until February 15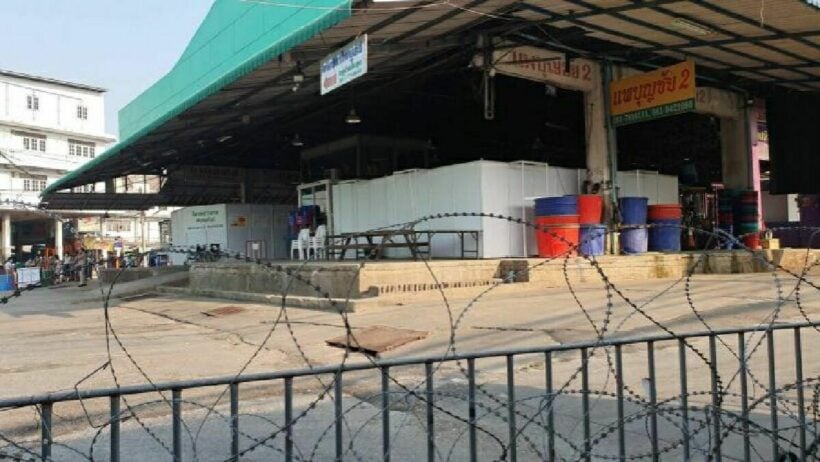 Samut Sakhon's Central Shrimp Market, the epicentre of Thailand's recent wave of Covid-19, will remain closed until February 15. The market can reopen once the overall hygiene situation at the market and surrounding area has improved, according to the province's disease control committee.
Local officials say the shrimp market needs to remain closed until the market structure and nearby residential facilities are inspected. People who violate the order face up to a year in prison and a fine up to 100,000 baht.
More than 12,000 people in the province have tested positive for Covid-19. The increasing number of infections is a result from the active case finding to contain the spread of the virus.
SOURCE: Thai PBS World | Thairath Online
Keep in contact with The Thaiger by following our Facebook page.
Never miss out on future posts by following The Thaiger.