Phuket Health: When I'm 64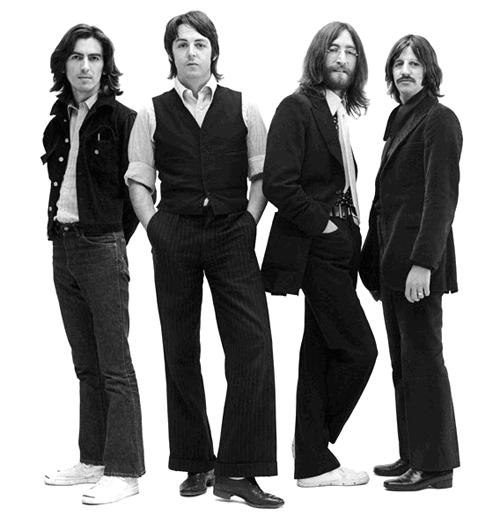 PHUKET: Early in the New Year I woke up to the stunning realization that "When I'm 64" wasn't just the title of a Beatles hit, but in my case had become a statement of reality. In a lather of vitamin supplements and desperation I set out to discover whether there was in fact a Fountain of Youth in Phuket.
In 1967 Paul McCartney famously sang; "When I get older, losing my hair, many years from now," and we children of the '60s laughed our heads off. We thought he was being deeply ironic!
Being 64 was something one's parents and grandparents did. It was never going to happen to us and so we scoffed at such a ludicrously huge number being applied to the years someone had actually inhabited this mortal coil.
But the problem with not dying young and handsome, as Mick, Keith, Rod and Eric will tell you, is getting old and wrinkly. And so, here we/I am, no longer in the peace, love and drugs '60s but in the arthritis, incontinence and amnesia sixties and wondering where it all went so horribly wrong.
Now that I actually am 64 it no longer seems ironic or funny. Rather being . . . well . . . "old" is another one of those burdens that staying alive imposes upon us. It's just another new challenge that has to be met with courage, fortitude and a well-stocked wine cellar.
With this in view I decided I wasn't going to take this lying down. So, with much huffing and puffing I got up . . . and when I'd eventually found my spectacles . . . set off to have a chat with one of the world's top age gurus Doctor Michael Klentze, who just happens to spend a good deal of time at the Integrative Health Center at Thanyapura Sports and Leisure complex, in the north-east of Phuket.
The good doctor is a walking advertisement for the successful management of aging; being a robust and handsome man of 65 who seems to radiate good health.
We sat down in DiVine – the restaurant at the heart of Thanyapura, which also seems to radiate good health. Fit young people bustled about looking energetic and muscular . . . this was getting embarrassing.
I asked Dr Klentze if this getting old business was inevitable. Sadly, he said it was. Nature designed us to reproduce and then die. BUT the good news is that we can manage aging, to live longer, with more vitality and indeed happiness, by making some relatively simple behavioral choices. It all starts with the brain.
He said that the very ideas we have about ourselves, the concepts we carry in our minds, dictate our behaviors. Think young, optimistically and positively and you will start to become exactly those things by behaving that way.
Every day we make choices (about how we age in particular) regarding activity, diet, social engagement, love and purpose. These things are not genetically pre-set, but are malleable and subject to our control. All we have to do is take charge of aging, don't just lie down.
I asked the good doctor what I had to do to stay as young and happy as possible despite the passing years. Could he give me a short list of simple rules to capture this Fountain of Youth? Obviously, the list had to be short as my memory is now largely a thing of the past, and also simple because I can't understand anything complex anymore.
Here's what he recommended:
1) Eliminate self-destructive behaviors
This is the first step to preventing disease and meeting your later years with vitality and good health. The health toll of destructive behaviors such as smoking and excessive eating and drinking do not necessarily manifest for many years, but you must stop all these immediately.
2) Eat well
Up to 70 per cent of health derives from what you put in your body, while exercise and stress comprise the rest of the equation. The food you select to fuel your body is the single most powerful choice you'll ever make for your health. As we age our cells become more vulnerable. The best thing you can do is fuel your body with whole, fresh, nutritionally-dense food. Eat the right fats, plenty of quality, clean protein, and copious organic vegetables. Avoid anything processed, fried, packaged, reconstituted, refined, or high in worthless carbohydrates. Cut down on calories overall, eat lots of small meals each day and drink plenty of water.
3) Exercise
Much of "aging" is essentially tissue wasting. The phrase "use it or lose it" is true. Your muscles weaken, your bones shed their valuable osseous material – which also compromises your immunity and mental capacity. Exercise isn't about being ripped or sexy it's simply a necessary component of functioning as a human being.
Most of our health conditions are diseases of sloth. If you are tired or lacking in energy, barring a specific condition or hormonal imbalance, it's likely you aren't active enough.
4) Manage stress
The common "symptoms" of aging – high blood pressure, heart disease, adrenal fatigue, wrinkles, loss of sex drive, loss of energy, poor memory – are not really symptoms of aging at all. They're symptoms of stress and poor lifestyle choices. Do everything you can to eliminate every type of stress in your life.
5) Think young – stay connected
Your life is a precious gift, but "thinking young" is more than staying positive and being interested in current trends and world events. As long as you are alive and taking every intelligent step to get the most from your body and your life, you are young. Living itself is the ultimate Fountain of Youth. Observe the play and curiosity of children and don't lose that spirit.
6) Get enough rest
Quality sleep is critical to cell repair and regeneration and can drastically affect your lifespan and your well being and unfortunately many in Phuket get less than the necessary eight hours of quality sleep each night.
7) Take prudent supplements
Like it or not, our food supply is not always sufficient for providing all the available tools to fight oxidation and stress or reduce our risk of diseases.
Do your best to provide your body with the freshest, most nutritious food you can. But you can augment this with prudent supplementation. A powerful antioxidant multivitamin and a fish oil supplement are worthwhile.
Personally, I think that all Professor Klentze's advice makes very good sense and I intend to do my best to follow his suggestions. How this works out, only time will tell, but assuming I can still type a few years from now, I'll let you know how I get on.
— Baz Daniels
Thai Life

Join the conversation and have your say on Thailand news published on The Thaiger.
Thaiger Talk is our new Thaiger Community where you can join the discussion on everything happening in Thailand right now.
Please note that articles are not posted to the forum instantly and can take up to 20 min before being visible. Click for more information and the Thaiger Talk Guidelines.