Phuket Business: Staying the course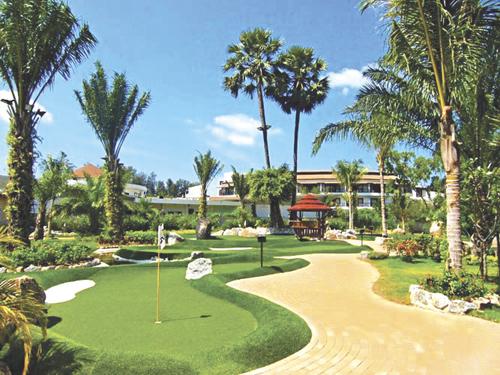 PHUKET: The island's first and only authentic miniature golf course, "Phuket Adventure Mini Golf", recently celebrated the completion of its first year of operation.
Swedish owners, Thomas and Pia Anderson, Phuket expats for nearly a decade, spoke to the Phuket Gazette about the past, present and future of their leisure attraction, the first of its kind in the Kingdom, located in Bang Tao on the north of the island.

Phuket Gazette: Why did you launch Adventure Golf?
Phuket Adventure Mini Golf: We used to run a guest house in Bang Tao for many years. And one of the questions our customers would always ask was 'what is there to do?'
This area is pretty quiet compared to other parts of the island, and beyond Phuket FantaSea, there is really not much to do, especially during the evenings.
Even in town, the number of fun activities are limited.
People need more to choose from than just bowling and movies. We saw a good opportunity and thought that Adventure Golf would be the ideal type of leisure activity to offer in Phuket.

What exactly is Adventure Golf? Is it the same as Mini Golf?
We operate an 'Adventure Golf' course, which is not the same as a 'Mini Golf' course. Mini Golf, also commonly known as 'Putt Putt' golf usually has courses with fantasy-like themes and obstacles, such as the classic clown's mouth, or windmill house, for example. Our course is a full, 59-par 18-hole golf course, designed to depict a real golf course, but on a miniature scale.
Each hole is unique and has varying levels of challenge.
However, we quickly found that many people did not know about Adventure Golf, but knew about Mini Golf. Thus, we decided to add the word 'Mini' to the name so people can get a better idea.
At full capacity, there can be up to 72 golfers playing at once – with four at each hole.

Other than golf, what services do you offer?
"Off-Course" is our attached, three-star, family restaurant and bar, which can accommodate about 130 sitting guests or up to 200 mingling guests.
The idea of it is to offer good food at a good value. We don't want people to leave saying "that was good, but expensive". We do serve some Thai dishes, but our specialization is mostly western food, especially pizza and burgers.
Due to popular demand, we even started to do pizza delivery to nearby locations. Our facilities are ideal to cater to private events.
Who are your target groups?
When we first launched, we were aiming mostly for tourists, especially the family segment. However, heading into the second year, we decided to broaden our target to focus more on locals and residents, but not just families. Though kids will always enjoy this activity, we were happy to see that even adults could enjoy themselves.
This opened up the door to many other marketing opportunities. For instance, we can host events for small-and-medium-sized groups. These include birthday parties, staff parties and even incentives meetings.
What marketing challenges have you faced in your first year?
The main challenge has been to inform people we are here. A big part of it is just getting our name out there. People who know what Adventure Golf is, especially the tourists, will come if they know we're here. However, it's more difficult to persuade and convince others, especially locals, who don't really know or understand what Adventure Golf is.
Even once they do come, say for a staff party, some of them are still hesitant to try it out because they think it will be hard or not fun, or especially with many Thai girls, who have that "it's not for me" attitude.
However, once they try, they always enjoy themselves. Another thing we've observed is the different types of preferences among Thai and foreign groups.
Foreign groups tend to enjoy doing activities more, where as Thais groups tend to put more emphasis on the eating part.
For more visit: phuketadventureminigolf.com.
— Steven Layne
Keep in contact with The Thaiger by following our Facebook page.
Never miss out on future posts by following The Thaiger.
Turbulence ahead for Thailand's aviation industry | VIDEO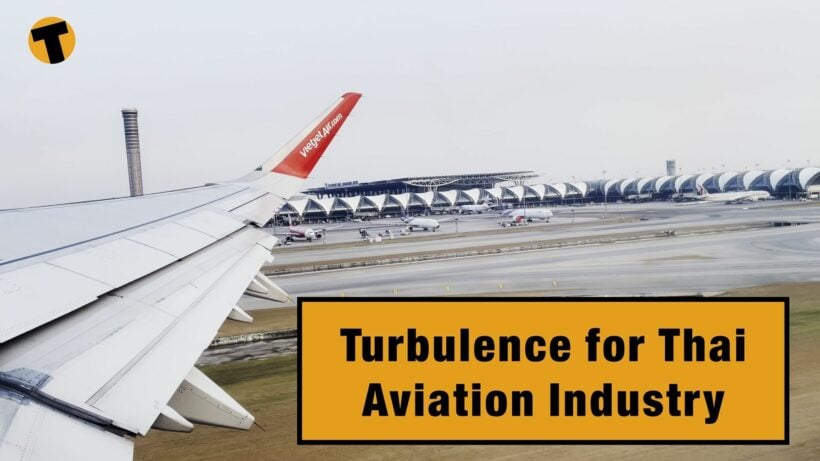 When the airlines, in particular, were asking the government to put their hands in their pockets for some relief funding in August last year, it was genuinely thought that international tourists would be coming back for the high season in December and January. At the very least local tourists and expats would head back to the skies over the traditional holiday break. And surely the Chinese would be back for Chinese New Year?
As we know now, none of that happened. A resurge in cases started just south of Bangkok on December 20 last year, just before Christmas, kicking off another round of restrictions, pretty much killing off any possibility of a high season 'bump' for the tourist industry. Airlines slashed flights from their schedule, and hotels, which had dusted off their reception desks for the surge of tourists, shut their doors again.
Domestically, the hotel business saw 6 million room nights in the government's latest stimulus campaign fully redeemed. But the air ticket quota of 2 million seats still has over 1.3 million seats unused. Local tourists mostly skipped flights and opted for destinations within driving distance of their homes.
As for international tourism… well that still seems months or years away, even now.
Keep in contact with The Thaiger by following our Facebook page.
Never miss out on future posts by following The Thaiger.
Domestic air passenger numbers double those of January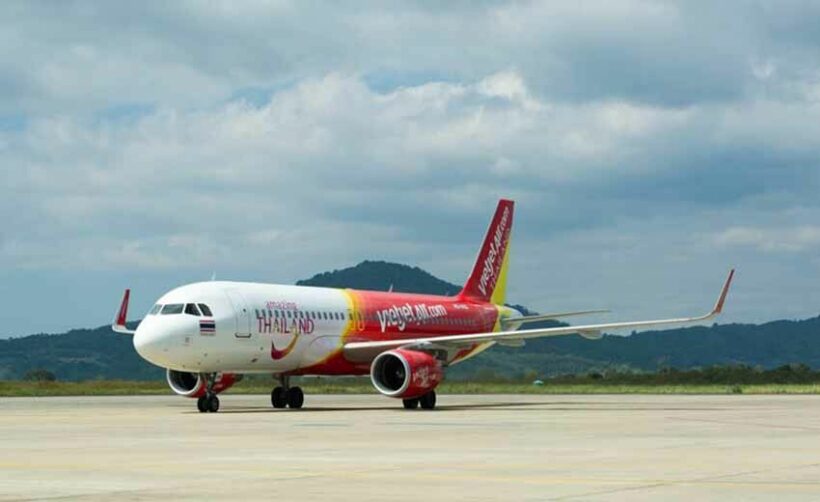 Passenger numbers on domestic flights within Thailand have doubled within a month, rising from 4,000 in January to over 10,000 this month. Having nearly recovered to pre-pandemic levels, domestic travel plummeted once more when Covid-19 resurfaced late last year.
Apirat Chaiwongnoi from the Department of Airports says 15 of Thailand's 29 airports are now operating domestic flights, with more expected to follow. He believes the aviation sector will continue to recover further in the coming 6 months, bolstered by the national vaccine rollout.
Around 120 domestic flights a day are now operating, which is twice the number that were operating at the lowest point in the crisis. Prior to the resurgence of the virus in December, domestic passenger numbers had recovered to 30,000 – 40,000 a day, around 80% of pre-pandemic numbers.
The DoA says airports must continue to adhere to the Covid-19 hygiene measures put in place by the Health Ministry and the Civil Aviation Authority of Thailand.
SOURCE: Bangkok Post
Keep in contact with The Thaiger by following our Facebook page.
Never miss out on future posts by following The Thaiger.
Samut Sakhon's shrimp market to remain closed until February 15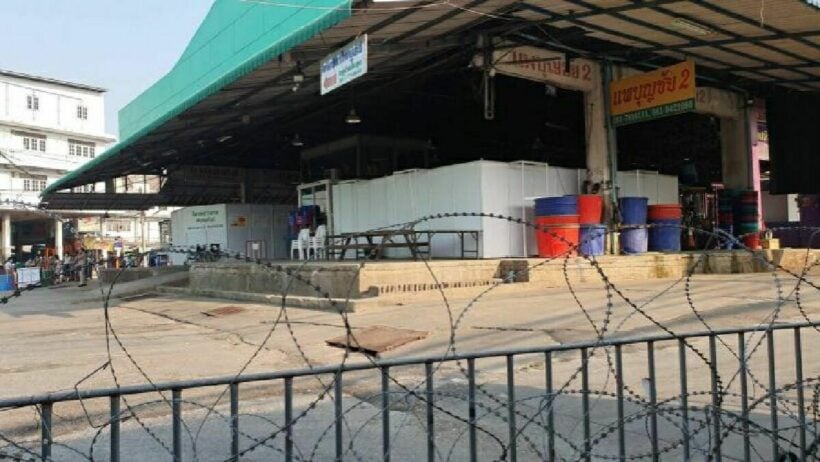 Samut Sakhon's Central Shrimp Market, the epicentre of Thailand's recent wave of Covid-19, will remain closed until February 15. The market can reopen once the overall hygiene situation at the market and surrounding area has improved, according to the province's disease control committee.
Local officials say the shrimp market needs to remain closed until the market structure and nearby residential facilities are inspected. People who violate the order face up to a year in prison and a fine up to 100,000 baht.
More than 12,000 people in the province have tested positive for Covid-19. The increasing number of infections is a result from the active case finding to contain the spread of the virus.
SOURCE: Thai PBS World | Thairath Online
Keep in contact with The Thaiger by following our Facebook page.
Never miss out on future posts by following The Thaiger.